Mardi Gras is the oldest carnival celebration in the United States, and has gone through its share of changes. Original celebration was a ball that featured formal masks and was held for for high-society partygoers. Modern celebrations are much more public, inclusive gatherings but still in the spirit of cutting loose.
While most everyone is familiar with the carnival in Louisiana, we wanted to share three fun, accessible ways for you to celebrate whether you're able to make it to New Orleans or not!
---
Pączki!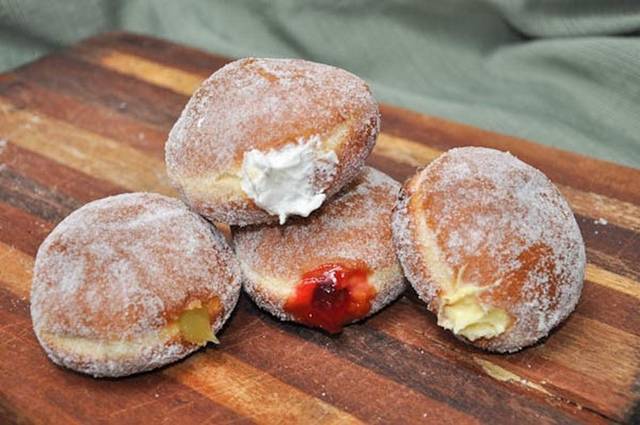 In keeping with the fatty fatty boombalatty theme (you probably already know Mardi Gras is French for Fat Tuesday!) these irresistible cream-filled Polish doughnut/pastries, pronounced P-ah-ch-key, are best fresh from a local bakery. If you're lucky enough you may even have them in your grocery store around this time of year!
Pączki were made as far back as the Middle Ages in Poland, by bakers eager to use foods forbidden for consumption during Lent such as lard, eggs, and sugar.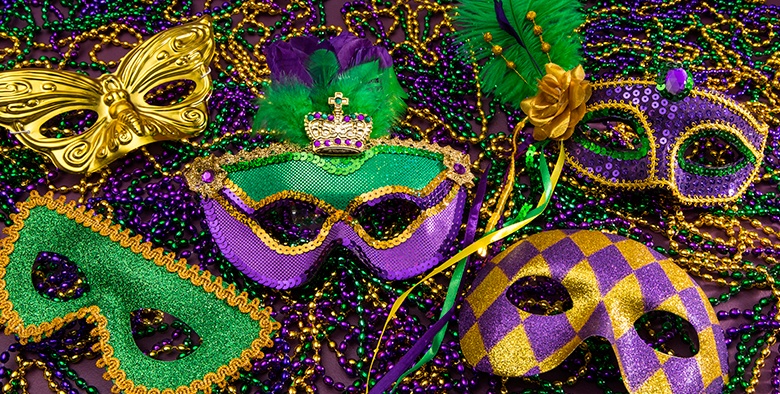 Make a Mask!
Ever since Nicholas Langlois organized the very first Mardi Gras celebration in Mobile, Alabama in 1703 (New Orleans wouldn't be founded for another 15 years), masks have been an integral part of Mardi Gras celebrations.
Make this tradition all your own. Even a simple, uninspired mask you might have in a junk drawer could make the perfect base. Just add all the feathers, glitter, sequins, and whatever else your brilliant imagination dreams up. Check out number 3 below to see the perfect way to share your handiwork with the world!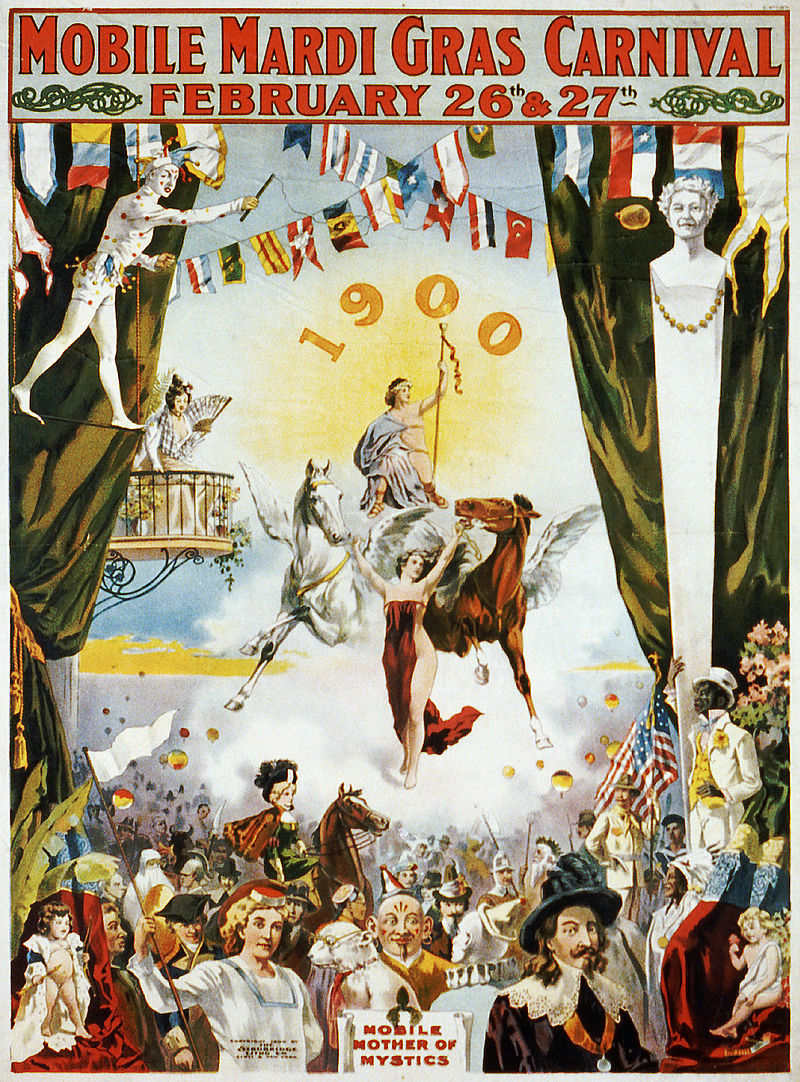 Bar Crawls!
Since Fat Tuesday festivities encourage reveling in debauchery to prepare for 40 days of restrictive pious living, it should come as no surprise that this social, bar-centric activity tops the list!
Though bar crawls are a traditionally European tradition, they have been adopted here in the US as a popular means for gathering groups of friends, and introducing them to fun, new, and interesting places.
Got a taste for adventure? See where you can join a bar crawl in celebration of Mardi Gras!
---
The sky is realy the limit when deciding how to 'Laissez les bons temps rouler' (let the good times roll)!
Dennis Lyons
Social Media & Brand Manager
My Drink On (MyDrinkOn.com) - An online marketplace in 10 cities hosting over 200 concepts each year to connect party goers, venues, and brands.