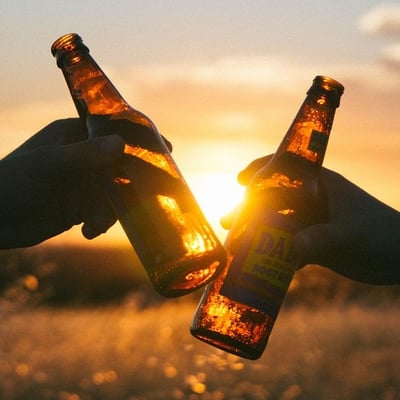 While every city has their own beer place of their own, here in Chicago, options are endless. If you also want to take a beercation and unwind, then your best option would be exploring the city's diverse craft beers by attending various beer and cider events in Chicago, right?
In an article written by thrillist in 2014, data shows 60 breweries have opened in Chicago within the last three years. This means, more beers and of course more reasons why you should attend beer events in the Windy City. In this article, Social Scene will list the top beer and cider events in Chicago, happening in September, October, and November 2018.
Interested in savings and additional perks at our tastings, select your city here!


September 14, 2018 (Fri) | 6:00 PM – 9:00 PM
Co-Prosperity Sphere, 3219-21 South Morgan Street, Chicago, IL 60607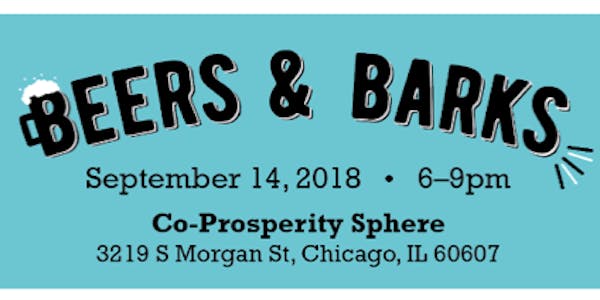 Official event poster for Beers and Barks
Beer and Barks is one of the must-attend beer and cider events in Chicago - as guests will not only enjoy a Friday night with non-stop music and chugging beer – but parts of the proceeds will be used to raise funds for Chicago's first dog park on the Southwest Side. This will take place on Friday, September 14th at Co-Prosperity Sphere from 6 PM to 9 PM.
VIP ticket includes food and your choice of signature cocktails, beer, or wine. Participants will also receive a gift bag filled with goodies, McKinley Dog Park T-shirt, and more!
September 22, 2018 (Sat) | 4:00 PM – 8:00 PM
Vertiport Chicago 1339 S. Wood Street, Chicago, IL 60608
Photo during the previous BeerHoptacular

Dubbed as the original craft beer festival, BeerHoptacular will once again celebrate the rich Chicago beer culture on Saturday, September 22nd at Vertiport Chicago. There will be over 150 craft beers, Chicago's favorite food trucks, and the annual Homebrew competition taking place at BeerHoptacular. As for the competition, space is limited, so better sign up today!
Enter TODAY to win a free trip to Dublin for St. Patrick's Day!

September 29, 2018 (Sat) | 2:00 PM – 6:00 PM CDT
LaBagh Woods, 5275 North Cicero Avenue, Grove 2 Chicago, IL 60646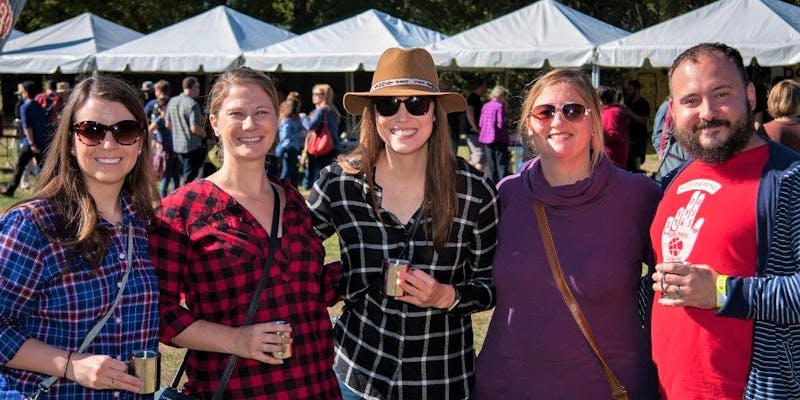 Event poster for the 2nd Annual Beer in the Woods
Beer and nature extravaganza awaits attendees at the upcoming Beer in the Woods event on Saturday, September 29th at LaBagh Woods. Now in its second year, the Friends of the the Forest Preserves continues to do a fundraising event which will feature 30 craft beers and ciders and home brewing demonstrations. This event is where nature lovers and birders unite to drink, and at the same time preserve the forest.
October 4, 2018 (Thurs) | 5:30 PM – 9:00 PM CDT
Architectural Artifacts Events, 4325 North Ravenswood Avenue, Chicago, IL 60613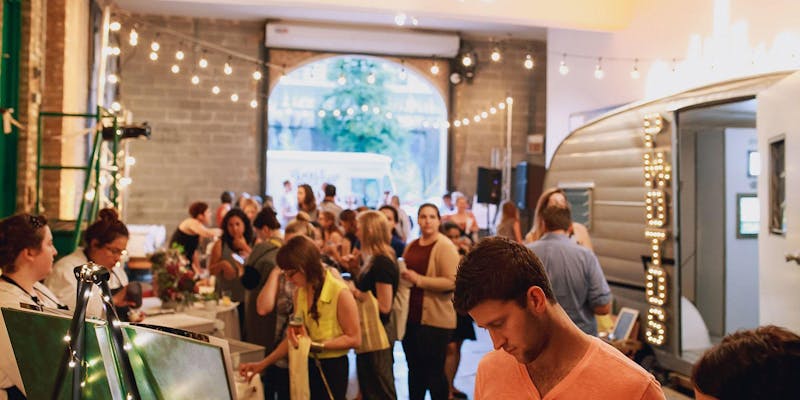 2018 Wedtoberfest Chicago: Beer & Bubbly Wedding Show
Who says wedding planning should be tiring? Wedtoberfest is an exciting alternative to the wedding planning preparation with a beer festival on the other hand. Who knows, you may get to meet some wedding vendors who could offer you a great deal. Your ticket will include a free commemorative tasting glass including five beer samples along with one pint of the guests choice. Exciting isn't it?
Interested in savings and additional perks at our tastings, select your city here!


October 13, 2018 (Sat) | 7:00 PM – 11:00 PM CDT
The Field Museum, 1400 South Lake Shore Drive, Chicago, IL 60605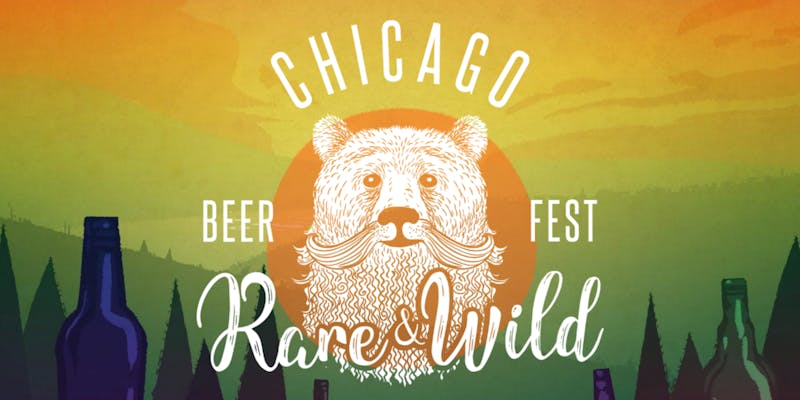 Event poster for Chicago Rare and Wild Beer Fest
Over 60 breweries will take centerstage at the upcoming Chicago Beer Fest on Saturday, October 13th at the Field Museum. Breweries are bringing their rare, barrel aged, and unique beers for all beer connoisseurs to sample. Attendees will receive 50 taster vouchers each as well as access into the museum.
November 3, 2018 (Sat) | 1:00 PM – 5:00 PM
Palatine Park District Aquatic Center, IL, 60067 USA
Prepare for one of the most exciting beer events in Chicago, as nearly 150 beers from over 50 breweries will join together at the 1st Annual Fall Back Brew Fest in Palatine, Illinois! The event will be happening at the Aquatic Center Parking Lot on Saturday, November 3rd, featuring food, food trucks and live music! This event is made possible by Palatine Jaycees.
Enter TODAY to win a free trip to Dublin for St. Patrick's Day!

Have a Beer-lovin' December!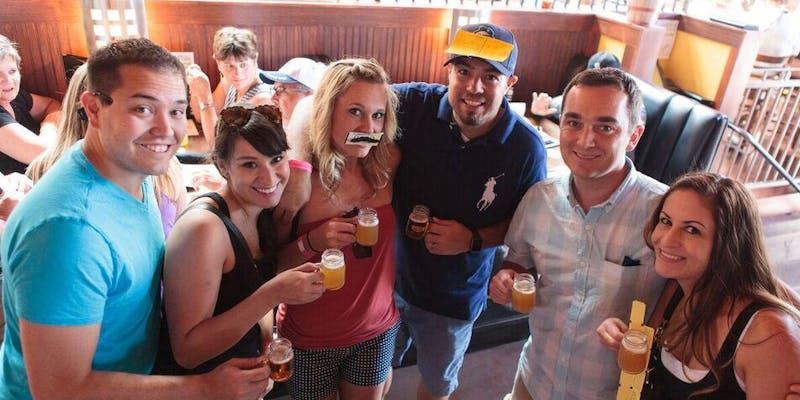 Chicago and Denver are in for a beer surprise as the 2018 Fall Beer & Cider Tasting Festival will be taking place in these 2 cities on Saturday, December 1st. This 2-hour beer tasting festival will be a great platform for the beer brands to connect with the beer enthusiast and market their product as well. Attendees can also vote for their favorite brands by tagging the venue and using the hashtags #ChicagoFallBeerCiderFestival and #DenverFallBeerCiderFestival.
About Social Scene
Social Scene creates a "scene" an environment to connect people, create memories and build relationships through online and on-premise social campaigns; focusing on providing exposure to our partnering brands, venues, and clients to connect with a great social audience - Experiential Marketing.
Social Scene builds brand awareness for partnering venues and brands, connecting them with a targeted audience to build relationships and create memories. Visit BeSocialScene.com for the most up to date events and to partner on an upcoming experience.
Want to build a live or online experience around your company's brand or venue? Email info@besocialscene.com or send a message directly at BeSocialScene.com. Be Social. Be Seen.
References:
https://www.thrillist.com/drink/chicago/why-chicago-is-americas-best-beer-town#
https://www.beerhoptacular.com/
Denise Villamar
Professional Content Writer
Social Scene