We love events for the options and access they provide to customers as well as the ability to provide an affordable option to bring people together, creating memories and experiences. We have discovered some event tips and tricks so you and your team will have a better experience on the days you get large groups of people looking for a great time; and how to keep them there longer!
Bar crawls are a great way to do just that - if you have ever thought about producing your own bar crawl in your neighborhood, learn how to by clicking below. Earn some extra money in a fun way too!


1. Provide a food & drink combo! People need to eat and you have the chance to push out a large quantity of food! Choose a dish that is good, quick and easy to make and have it at an easy set price! We suggest $10 or under and include a drink! If you feature it, whether discounted or not, customers will order it! Just make it visible!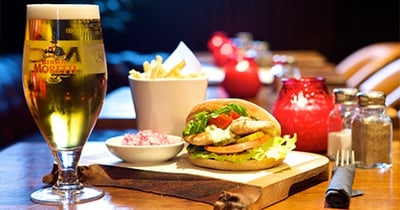 2. Make tip mandatory on gift cards! We have found in some of our cities, customers do not tip on the promo cards that are provided for events, by saying we accept a mandatory $1 tip with each card to support our staff, you will solve many of the frustrations of your staff to really enjoy a busy and fun crowd!
You want your staff and customers both to stay happy, it is much cheaper to retain staff and customers than having to acquire and train new ones! Greeting with a smile is the first step! If customers have issues with the tip, we will take care of it on our end, but feel you should make sure your staff is taken care of on a busy day!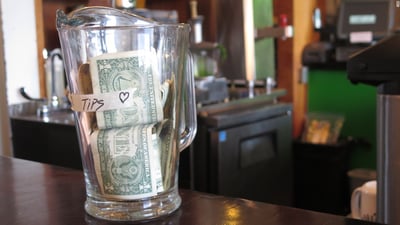 3. Come up with a fun specialty drink that your staff can get behind and push! Maybe even have your staff create it! This can be a fun mixed drink or shot to feature or a drink and shot combo to encourage that next round of drinks to generate greater profits for you; the groups coming in may only order one round, so lets make it count! You can also make a video behind this creation for social media!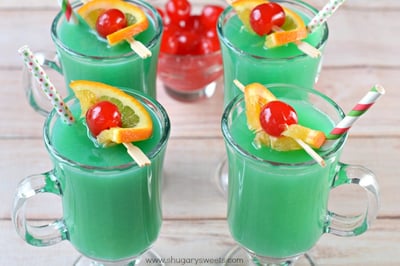 You can also join the Be Social Movement to see more of your friends out and about enjoying a fun event! Get paid too if they purchase! Click below for more info.
4. Have entertainment or games! The longer people stay, the better, and means more money as well as a greater chance they will come back! You can purchase cheap board games, have a fun playlist, cheap selfie photobooth area or any number of quick and easy fun ideas to keep your customers entertained (giant Jenga, giant Connect 4, kareokee, etc). Make sure the energy and music is inviting too! Customers will stay longer and return!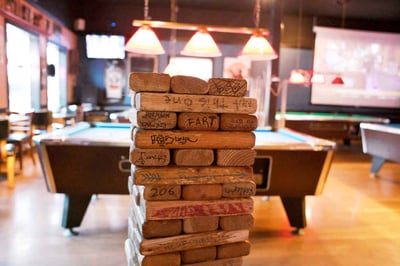 5. Have a promotional offer for customers to come back! Print off 20% cards for their next visit or promote having a holiday or birthday party with your space! Not everyone may take it, but you have a great opportunity to send an invite their way, why not make them feel welcome to return!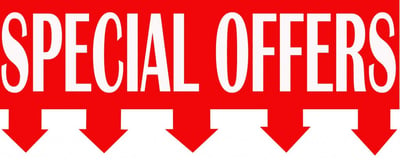 6. Host a giveaway and try collecting information, emails, etc to win a prize. You can avoid the age old question "do we have to be here to win" by collecting emails and saying that "winners will be announced and consolation prizes will also be awarded!" Build your database of interested customers and keep them at your space longer!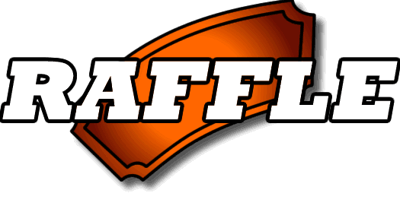 Or plan a tasting event in your space. A new and fresh idea always helps. Learn how to do it your way by signing up below!
As a venue, you have a fun and inviting space, so lets work together to not only make money on this current event but start promoting for their next fun time out! The customer already knows where you are and the good time they had, now lets make their visit a memorable one and get on their mind for the next visit!

If you enjoyed this article, here is another one about the importance of hosting events in your space!

Also here is some online strategies through BuzzTime to bring customers in using social media!
We have a great movement we are dedicated to making the social community bigger. Join the connection and Be Social Movement by clicking below and earn dollars to share events with your social network!
Connect with us at BeSocialScene.com, william@besocialscene.com, @BeSocialScene, #BeSocialScene or 312.488.4838!

Cheers!

William Holdeman
CEO & Co-Founder
Social Scene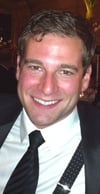 Social Scene (BeSocialScene.com) - An online and onsite solution to corporate event planning and brand building! Build your brand with your team, current clients, future clients or the community around you! We work with you to produce custom online or onsite experiential concepts to build your brand!