---
Start every experience with the most positive mind and you will always be rewarded! Positive breeds positive (the opposite is also true) and allows you to shrug off insignificant downfalls and find joy in the unexpected little moments. The summer is here and we are all active going to the next festival, tasting, beaching, boating, grilling and sporting. Many of us tend to downplay our excitement for a fun day so it will stay above expectations and turn into a great day. If you think too highly of an experience, it may disappoint and ruin your day.
Experience something new while learning too. Click below to learn how to produce your own bar crawl in your area.
Social Scene is all about keeping our mind right, positive and looking forward to the best experience! We find that going into anything in life positively allows for you to stay in the moment and appreciate even the smaller things that you did not plan to encounter. You are most likely thinking, what if its too hot, lines are too long, you cannot find your ticket, someone spills a drink on you or is rude? Anything life throws at us, we can stay mentally strong and allow it to affect us as much or as little as possible. If its hot, dump some water on your head, if the line is long, meet some new friends or ask a friend to grab something from a food vendor while you hold your spot. Clothes from spills can be washed and rude people really do not deserve a response; getting you riled up, is what they try to do.




We are absolutely not making the case that expectations set shouldn't be accomplished. We pride ourselves in quality of a production to give it the best possible chance for success. We also know that by keeping our mind positive, planning and working towards win-win solutions with our clients and partners, everyone is excited to be a part of the production, and customers enjoy it much more as well. By insisting our catering staff is in a good place; greeting everyone with a smile, it goes a long way to make sure customers experiencing the event continue to enjoy themselves.
Join the Be Social Movement and have everyone you know enjoying themselves at an event.
We reinforce to our clients' our level of communication and planning, in hopes they feel comfortable with the progress of the production and stay positive throughout the planning process, working towards a great outcome at a nice steady pace.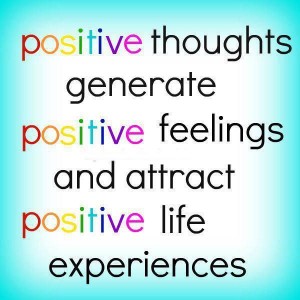 So, the next time you have a fun event you are attending, trip you are going on, or small cookout with friends, fully embrace the excitement, stay positive throughout (its contagious) and if things happen that are not to your liking, either brush them off or do something to change the experience, making it more enjoyable. The mind is our most powerful asset and by staying positive you can assure your next time out will be thoroughly enjoyed and all those around you will have a great experience with you!
See this article by Huffington Post which explains positive thinking allows for greater awareness and connections for growth.

Experience with us and lets create some positive feelings towards your brand! Or learn how to get your brand in hands by producing your own tasting event. We will teach you how with the Event Academy.
Connect with us at BeSocialScene.com, william@besocialscene.com, @BeSocialScene, #BeSocialScene or 312.488.4838!

Cheers!

William Holdeman
Managing Partner & Co-Founder
Social Scene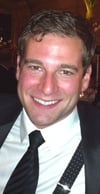 Social Scene (BeSocialScene.com) - An online and onsite solution to corporate event planning and brand building! Build your brand with your team, clients, or the community around you! We work with you to produce custom online and onsite experiential concepts to build your brand!
---