---
Many people give back with their time, money and tasks. These experiences we do for others and the support we show, makes everyone feel much better off. Social Scene is in the service industry, we care what our clients want and how they want to be portrayed to their customers. When we attend a show, charity event or family outing to support the ones we love, we experience for them and thus provide ourselves much enjoyment.




Over the weekend I drove out to Delton, Michigan (3 hours from Chicago) to watch my mother perform in her first musical in over 15 years. She is going through some personal challenges and I encouraged her to do something for herself. She decided that going back into performing arts would be a great distraction and something she loved to do. She sang in the choir in college and really enjoys the camaraderie of the cast. The first role she got, though excited to have any role, was not something she wanted, so she did not settle, but went ahead and tried out for another musical. This one was called Flapper. The performance was 3 months out when she first started reminding me weekly, would I attend and what dates I was available. Many of us struggle to plan things a week or month out, but when your mother is excited to have you be in attendance, then you make the plans to be there. I started out on the road at 10am Sunday, June 25th and arrived as the musical was starting. I was a few minutes late and hoped I could slide in, not a chance. My mother caught my eye as soon as I walked in! I sat in the back and enjoyed the performance that took you through the 1920s of a couple who was trying to scam my mother's character and the lead role who not only figured out this scam but also avoided thieves trying to steal her gifted diamond necklace.
Check out our high-quality event and holiday products in our Social Shop today!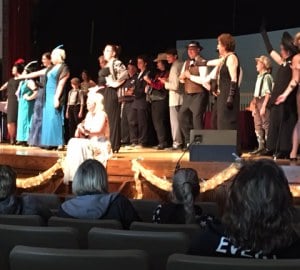 After the show, I had the opportunity to meet many of my mother's friends who have been supporting her through these hard times and greeted my mother with a nice bouquet of flowers. She appeared so happy to have the love and support from myself and friends. After the show we went for a quick dinner and I got back on the road. Due to Chicago traffic I ended up being in the car for over 7 hours for a 2 hour show and a 1 hour dinner. I could not be more happy with my decision. The experience I had the opportunity to enjoy, the look on my mother's face and all the time she put into this show, made it all worth it.
Enter TODAY to win a free trip to Dublin for St. Patrick's Day!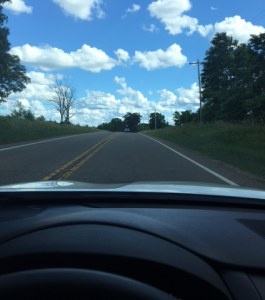 At Social Scene, we continue to emphasize that the experiences we have bring us closer together with the ones we care about and many times with the people we have yet to meet. I am so proud of my mother for pushing herself outside her comfort zone in a city she has lived in for just a couple years to meet a whole new group of people and get back on stage! The summer is here and there is always so much to do, we encourage you to keep active and experiencing as much as you can, but do not forget that even if the experience is not centered around your own interests, doing something for someone else and supporting them can be more rewarding than you may ever have expected.
We love to partner and work with charities, lets connect and discuss further how we can work with you to experience for others!
Check out our high-quality event and holiday products in our Social Shop today!

Connect with us at BeSocialScene.com, william@besocialscene.com, @BeSocialScene, #BeSocialScene or 312.488.4838!

Cheers!

William Holdeman
Managing Partner & Co-Founder
Social Scene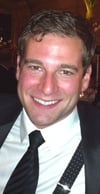 Social Scene (BeSocialScene.com) - An online and onsite solution to corporate event planning and brand building! Build your brand with your team, clients, or the community around you! We work with you to produce custom online and onsite experiential concepts to build your brand!
---