---
Arrive to every event and party the quick, easy, and safe way with ridesharing services. Use Lyft promo code BeSocial to get to all of your destinations with ease!
Gone are the days of expensive cab rides, crowded buses, and outrageous parking fees thanks to the birth of ridesharing services! The emergence of rideshare programs surfaced just less than a decade ago and have become a go to source for getting around many major cities across the world!
Many people now rely on rideshare programs to get around whether in their hometown or traveling to another city. The simplicity and ease of the service makes it a welcoming choice. Next time you're heading out we recommend getting a 'lyft' to your destination.
Interested in savings and additional perks to our tastings, select your city here!
With options abound, Lyft has been working hard to stand out among its competitors offering some similar services as well as more innovative benefits. Lyft emerged in the market almost a decade ago and has since expanded into several cities across 38 U.S. states and 6 countries outside the United States.
Have you tried Lyft yet? Save up to $5 on your first ride when you register with code Besocial. Please note, this is for Lyft first time users only.
Reasons to Lyft:
1. Options
Lyft offers users several options for getting around town starting with their basic Lyft service that provides up to four seats for customers. If your budget is tight, you're in less of a hurry, or just want to connect with other riders, check out Lyft Line. You can request up to 2 seats with the Line option.
If you prefer to ride in style and don't mind spending some extra cash request Lyft Premier. Your driver will pull up in a luxury vehicle for you and up to three other riders in your party. And when you're heading out with a group, Lyft Plus is at your service with seating available for up to 6 passengers.
Enter TODAY to win a free trip to Dublin for St. Patrick's Day!
2. Scheduled Rides
Worried about getting to your destination on time and don't want to gamble with a rideshare car being available? Lyft now allows you to schedule rides in advance.
Please note, this service is only available when you request the basic Lyft service but it guarantees your ride will be ready when you are and you will arrive to your next stop at ease. Just select Lyft basic service then click the little clock icon to the right, choose your pick-up time, and you're all set!
3. Add a Stop
Have you ever requested a rideshare car for you and your friend going in the same direction but not going to the same location? You know, when you sweetly beg your driver to do you a small favor and drop your friend off first?
We've all been there.
Now you can set-up an additional destination when requesting your Lyft. It's available for all Lyft services except Lyft Line. Simply, choose your ride option, input your pick-up location, then hit the + to add another drop-off location! Tada! Simplicity at its finest.
Interested in savings and additional perks to our tastings, select your city here!
4. Lyft Gifting
Consider giving the gift of Lyft for the holidays and beyond. Lyft now offers gift cards making gifting easy. Who wouldn't love access to free 'chauffeur' service. Essentially that's what you'd be giving your friends, colleagues, loved ones, etc. Lyft gift cards make the perfect present for the holidays, birthdays, anniversaries, and so on.
Now GET GYFTING and GET LYFTING! Give your receivers an added bonus when you remind them to register as a new Lyft user with code Besocial. They will get up to $5 off your first ride! You can thank us later when they shower you with their gratitude.
And finally......
5. Lyft Gets AMPed
On New Year's Eve, Lyft will be unveiling their next generation of the Lyft emblem, Amp, in cities across America! Amp will be the first in-car communications device of its kind and no other rideshare service offers it. With Amp, drivers and passengers will be able to find each other easier and quicker. Plus, Amp adds an additional layer of safety to all rides. #RideOnTheBrightSide
Enter TODAY to win a free trip to Dublin for St. Patrick's Day!
And there you have it, 5 great reasons to #GetLyfted! Have a driver at the tip of your finger tips at your ready, at your beck and call whenever you want! just download the mobile app here to set-up your account.
If you've already downloaded the app but haven't used the service yet, add code Besocial to your promos section to get the special discount! To be clear, codes are for LYFT FIRST TIME USERS ONLY.
Happy Lyft'ing!
Call a Lyft to get to all of our events!
Katie Cahnmann
National Media & Sponsorship Manager
Social Scene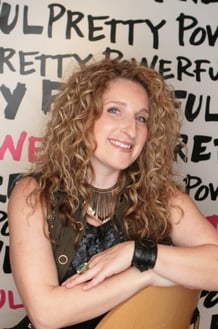 Social Scene (BeSocialScene.com) - An online and on-site solution to corporate event planning and brand building! Build your brand with your team, current clients, future clients or the community around you! We work with you to produce custom online and offline experiential concepts to build your brand!