Honestly, we love bar crawls, we even create them when we are out on the town and hop around to a variety of locations because we love experiencing different venues and of course the "people watching!" If you asked us, we would change the name to something that doesn't make us think of the "bear walk" up and down busy city streets all while drinking; but we do love bar crawls.

For us, the infamous bar crawl symbolizes access and options, being able to have direction on where to go, access to a variety of venues, options on what to drink and do while creating memories with new or friendly faces. You get to chose your own adventure and receive some great perks along the way!
We actually apply many of the same offerings from our bar crawls to other concepts we enjoy creating (Food Crawls, Tastings & Festivals), all with the goal to provide a variety of options during your time out on the town!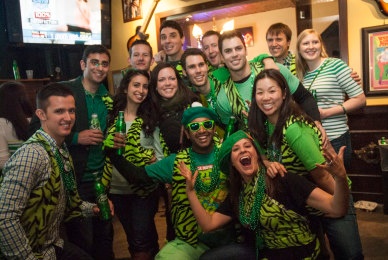 Looking for 2019 Bar Crawl events!? Join us to ring in 2019 and save with code NY30 for this year's NYE Bar Crawls!


So here is the Nitty Gritty!

So now you know why we love bar crawls, here is how we made them better:

Where do we go?

My Drink On works with 4-6 venues on New Years and 6+ venues on Mardi Gras, St Pats, Derby, Cinco de Mayo and Halloween to provide you options on where to enjoy your day/evening! Many times, we also work with a variety of neighborhoods so you can hop around and experience even more!

How do we get there?

New users can use Lyft code MDO50 - lyft.com/invite/MDO50 for 5 trips at up to $10 each one or new users to Uber can use code 39r5v - https://www.uber.com/invite/39r5v for up to $20 on your first ride! Please drink responsibly and do not drink and drive.

What are the perks?

Because we have grown a great following through the years, we are able to negotiate $3, $4, $5 drink specials as well as food specials. Your ticket also includes (2) $5 gift cards towards food & drink so you can enjoy what you like, even if it is not on special!

Who is all coming?

My Drink On promotes an all inclusive group of people, we feel this is the best group of people! We sell tickets on MyDrinkOn.com with 80% of our demographic being 25-35 young professionals, though all ages are welcome (21-110, we mean it)! We only sell tickets online and have found the internet brings out a fun, friendly and good looking group of people….who would've thought!?
Want to save up to 50% on future events and Social Shop items? Sign up below!


Anything else?

For the more engaged, we love hosting photo scavenger hunts, costume contests, fun giveaway party favors and of course, with My Drink On, you will never pay cover! Have any additional questions? Check out our FAQ!

So why share all of this?

We love good times and want you to as well! We also want to provide greater insight into the events we create and the reason for them. Maybe it will encourage you to create some fun events or share with us some ideas so we can get better and create some more fun filled times out. For us, we look at events as creating memories and experiences, connecting with the ones we care for and the ones we have yet to meet! We would love for everyone to connect more and create more memories!

So join us or create yourself, check out MyDrinkOn.com with code MDO to save and Make Every Ounce Count, our way of saying that if you are going out on the town, get the best value, best experience and enjoy the best people! Always feel free to connect with us info@mydrinkon.com, 312.600.9035 (call or text), @MyDrinkOn, #MyDrinkOn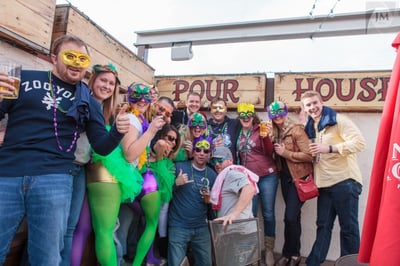 Cheers!

William Holdeman
CEO & Co-Founder
Social Scene & My Drink On

Looking for 2019 Bar Crawl events!? Join us to ring in 2019 and save with code NY30 for this year's NYE Bar Crawls!

My Drink On (MyDrinkOn.com) - An online marketplace in 10 cities hosting over 200 concepts each year to connect party goers, venues and brands!

Social Scene (BeSocialScene.com) - An online and offline solution to corporate event planning and brand building! Build your brand with your team, current clients, future clients or the community around you! We work with you to produce online and offline experiential concepts to build your brand!