What a life we live. Such a great feeling to have freedom and the ability to choose your next destination, the person you want to be with and the experiences you select to have. I'm fortunate enough to have somewhat of an option to explore the city I am in on a daily as I choose the next location for me to sit, stare out and ultimately work.
Creating experiences is about actually experiencing some myself. It is a natural state of mind to be where I am and observe my surroundings. To pay attention to the decor, people and most importantly the energy produced by all that is around me.
I suppose, my passion comes from this very state of being. Every place has a different design for a reason and every space has a different purpose, and comprehensively discovering the whys is what motivates me to recreate and be innovative.
Enter TODAY to win a free trip to Dublin for St. Patrick's Day!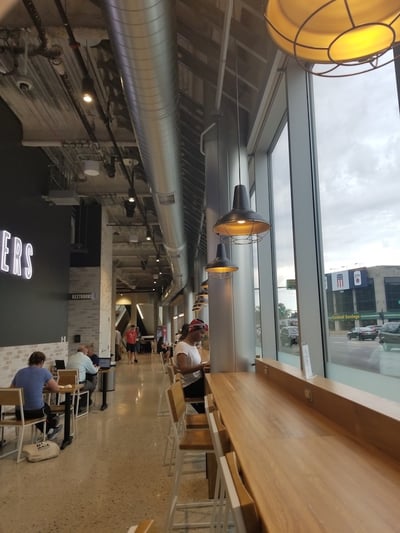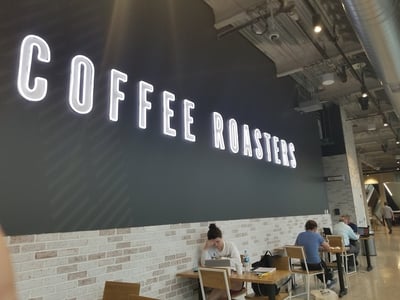 So think of what you enjoy the most. Where you would rather be at any given moment and why? Ask yourself, when finding that next place to be, what is that stands out to YOU that makes you want to be there? What is it that drives you to spend your hard earned cash flow?
For me as I settle in, sitting near the floor to ceiling windows peering out onto the streetside on Ashland Ave in Lakeview Chicago from a newly built Whole Foods, the vibe, lighting, food options (of course I love to eat) and the overall community lends to a comfort level for me to work here. Motivated enough to write this. We all know Whole Foods gets it.
Join the Be Social Movement, share events and earn money when you bring friends.
We know all too well, although Whole Foods has been known to be a bit more expensive than other markets, there is something that brings us back to pull out those wallets and swipe those cards of ours.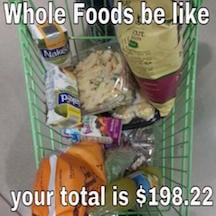 It's the time you know it took them to design the store, each department, variety of eateries, the seating, the selection of food items, the flow of purchasing, and this sushi - oh this sushi I selected is quite yummy.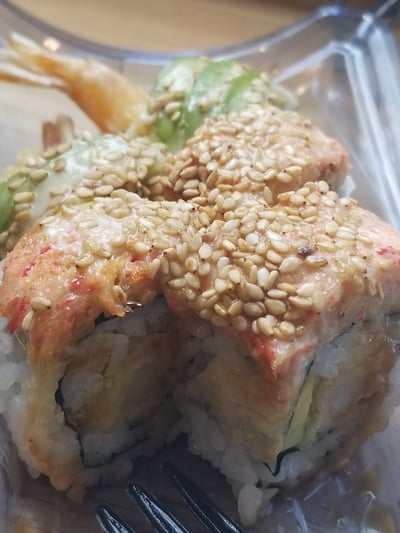 It's a combination of plenty, but best believe social media is one aspect. Early on they got a handle on how important social was to building their presence, and notice the events they too have in their space to create more valuable, you guessed it, EXPERIENCES!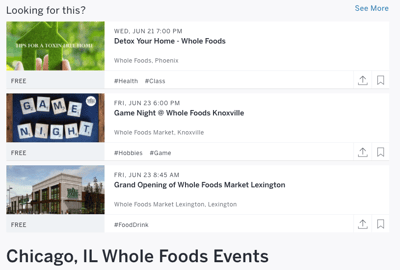 Enter TODAY to win a free trip to Dublin for St. Patrick's Day!
The point is this - we are lucky enough to have a choice. We can decide where we distribute our money, and where to enjoy an experience. Reality is with all these choices, how do you, as a brand determine your place? How do you get your product to be the one, multiple people, choose?
This is where we come in. Leave the research, observation, specialty, creativity and passion to us. We will manage all that and encourage the choice by creating the content. In understanding content is everything: content is conversation, decor, food, service, photos, videos; the list goes on.
Content is whatever connects you to your consumer.
Allow us to build the content, connect to your consumer and create experiences online and onsite.
Be Social. Be Seen. Be Social Scene.
Sources:
Tamika Carlton
National Event & Sales Manager
Social Scene (BeSocialScene.com)
- An online and on-site solution to corporate event planning and brand building! Build your brand with your team, current clients, future clients or the community around you! We work with you to produce custom online and offline experiential concepts to build your brand!
---