You may be surprised to learn that many top performing companies in the US see offering freebies to their new and potential customers as a no-brainer.
The concept relies on some rather lofty principals, so if you aren't immediately on "team giveaway", of course at first glance, some businesses may view freebies as nothing but an unpleasant liability. After all, there are already plenty of excellent methods for building your brand, so why do something that doesn't automatically scream "brilliant!"?
Albert Einstein is often credited with the adage "Insanity is doing the same thing over and over again and expecting a different result."
It's worth exploring what countless über-successful companies have learned about the value of offering customers something for nothing?
Searching for something fresh? Need a change? An outlet to make money? Learn how to produce a tasting in your area from the Event Academy. Learn more below!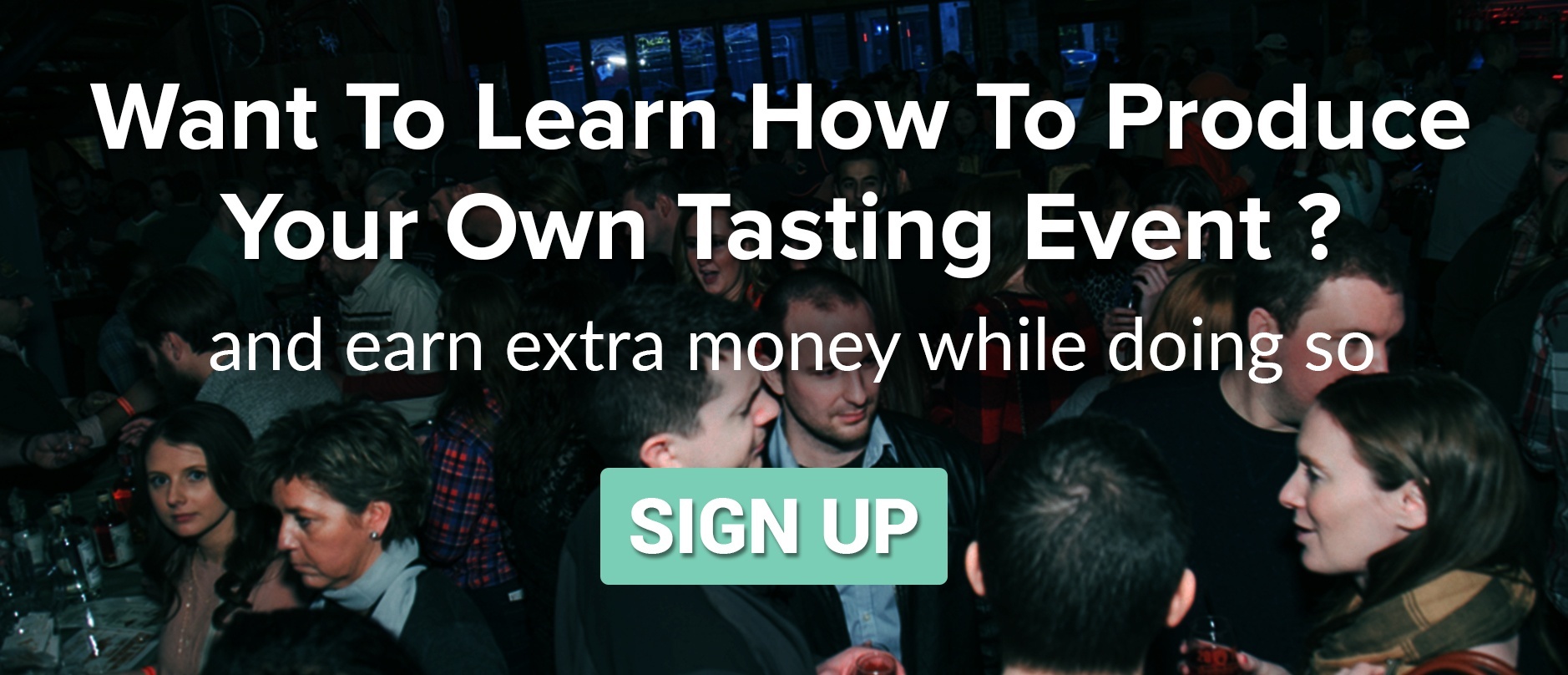 ---
Before we dive in to the science of what makes a tempting giveaway an A+ marketing strategy, let's review a few standout examples of the freebie concept in-action!
Dunkin Doughnuts & Krispy Kreme hopped on, and quite possibly kick-started the giveaway bandwagon offering free doughnuts on June 7, National Doughnut Day.
Ben & Jerry's celebrated Free Cone Day exactly as the name suggests, they even dedicated a URL to the effort. Ben & Jerry's free cones enjoyed greater visibility with ever-resourceful use of the hashtag #freeconeday.
Starbucks offers a free beverage ($5+ value) to anyone who joins their rewards program. In addition to this initial offering, Starbucks also very often features giveaways and reward incentives for purchases.
Proctor and Gamble orchestrated an enormous Manhattan giveaway for which they distributed over 40,000 products from 25 of their unique brands. In addition to products, Proctor & Gamble also provided stylists to offer advice on making the most of their products and to provide passers by with a tailored interactive experience.

7-Eleven's Free Slurpee Day. Each year in celebration of their unofficial "birthday" July 11th (7/11), every one of the convenience store giant's approximately 8,000 US locations gives away roughly $1,000 in free Slurpees. The twitter-verse reacted as only they could. And as if the social sharing explosion wasn't reward enough, 7-Eleven also reported a rough 38% spike in Slurpee sales on the very day they were giving them out free of charge.

Pampering in Progress: Proctor & Gamble's sprawling Manhattan giveaway featured pop-up stylist stations with an emphasis on branding and customer experience.
---
If all this seems counterintuitive, the concept can be a bit to wrap your head around at first, but there is a proven science behind it.
Giveaways have several psychological effects on consumers - and they're overwhelmingly positive.
Customers Are Subtly Encouraged To Spend More
If you're having an amazing day and someone asks a favor, you're more likely to say yes than if you've just been dumped, are running late, or spilled your coffee all over yourself. Standing on the receiving end of a giveaway stimulates a part of the brain associated with happiness, and happiness opens wallets.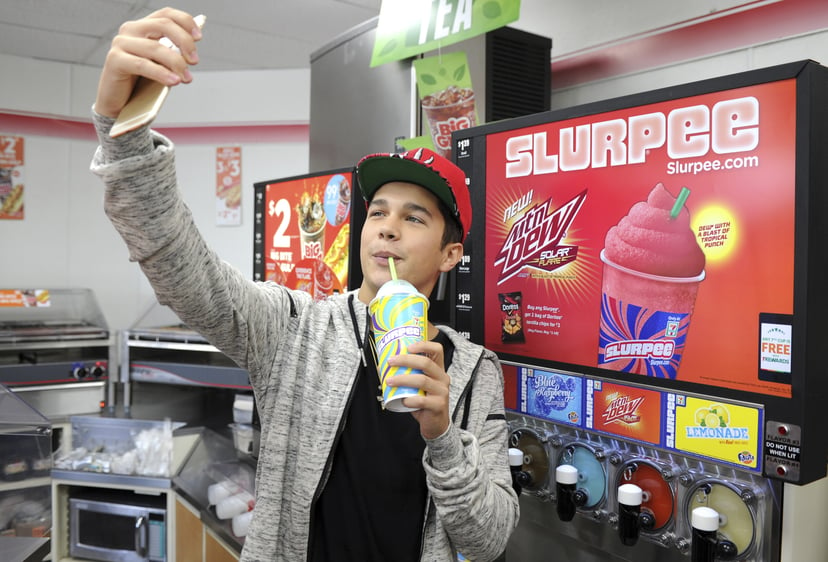 A delighted Slurpee enthusiast prepares to share 7-Eleven's Free Slurpee Day with his network of friends and family.
Take a trip on Social Scene. Click below to win a trip to Dublin for St Patrick's Day!

Who Says Word Of Mouth Can't Be Bought?
You've already seen above how Ben & Jerrie's gained enormous visibility through hash tagging on Twitter, which is just one social platform these new customers use regularly to share their experience with the world.
In Bloomberg's The Logic Behind P&G's Old-School Manhattan Giveaway by the prolific, cooly observant Kyle Stock (@KyleStock), Kellogg School of Management's Kelly Goldsmith is quoted referring to Procter & Gamble's Manhattan giveaway: "These days if you do something cool that's tweet-worthy you can get more bang for your buck; Thirty years ago this would be a very localized event."
Mental Accounting, It's A Thing
The construct of mental accounting attempts to explain how people psychologically calculate decisions they make with their money. One key factor of mental accounting is our reaction to "found money", really anything (actual cash, or an item or service offered for free) extra, received in addition to what was already expected.
Let's say you find a $100 bill on the street. According to the principals of Mental Accounting, you are more likely to turn around and spend $100 frivolously vs. if you were to receive a $1000 bonus.
When the "found money" is a smaller sum (such as free Slurpee, doughnut, or Ice cream cone), one's marginal propensity to consume (MPC) is heightened. This is backed up 100% by 7-Eleven's data reflecting a considerable boost in Slurpee sales the very day they offered free Slurpees.
---

Catch More Flies With (Free) Honey!
If it wasn't worth the investment of a free offer, the above companies would have long ago scrapped the giveaway idea. They aren't in the business of losing money after all. The fact that these companies continue to offer and promote giveaways, and are increasingly replicated by others looking to cash-in on the power of an irresistible giveaway is irrefutable proof that it works.
If you haven't already embraced this ingenious marketing technique, it's never too late, find out how here.
Searching for something fresh? Need a change? An outlet to make money? Learn how to produce a tasting in your area from the Event Academy. Learn more below!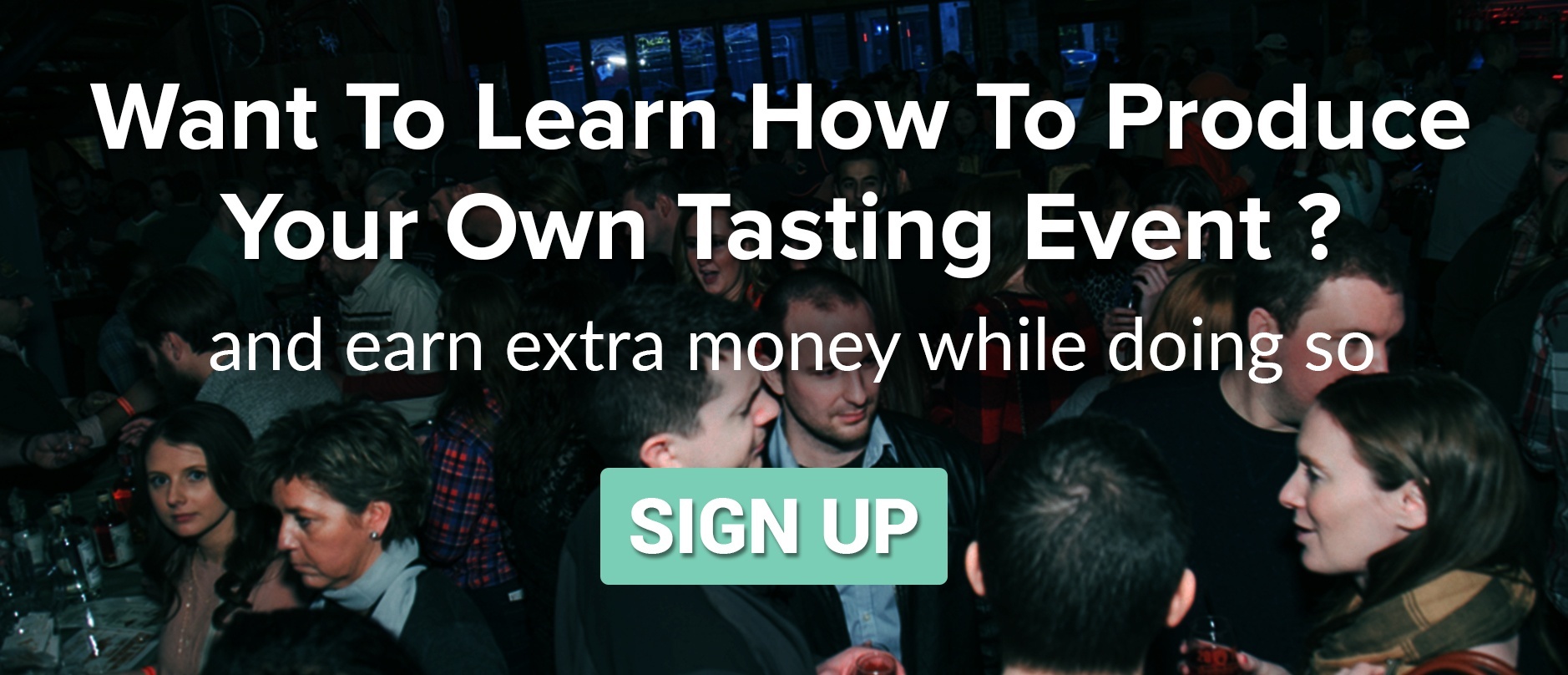 Dennis Lyons
Social Media & Brand Manager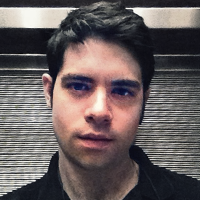 My Drink On (MyDrinkOn.com) - An online marketplace in 10 cities hosting over 200 concepts each year to connect party goers, venues, and brands!