Halloween is a huge holiday with many people going all out to dress up, plan to get together with large groups and most importantly where to head out at night for the best time. Some years are amazing and others just fall short. One event that is guaranteed to provide many options on the night is Chicago's Halloween Bar Crawl!

Enjoy savings at our Bar Crawl with code DWF (drink with friends) this Halloween!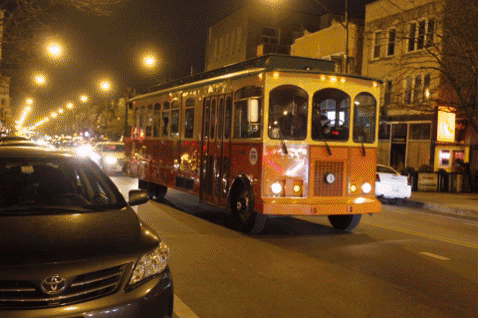 Bar Crawls are the best way for your crew to have options and access to choose your own adventure. Never be stuck at one venue and have the option to either go dancing or congregate at a hole in the wall. Many bar crawls include specials at all venues with some even including a few drinks. Know you are getting a great value with a great crew.
Party with a variety of bars during the upcoming Halloween Bar Crawl in Chicago! Dress up, dress down, be a pal, or be a clown, it's Halloween in your town! The spookiness of the night is upon us all - crawl your night away to new bars, filled with plenty of people and booze. If you are into dressing to impress for Halloween, make sure to enter the Best Halloween Costume for a chance to win prizes.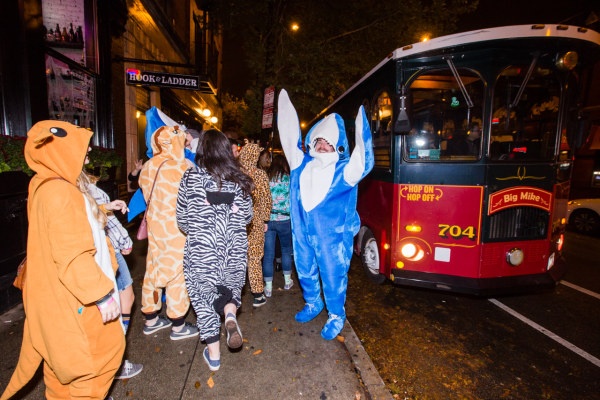 As the venue changes, so does the vibe and the music. You can be in the mood at the beginning of the night for a slow start and by the end want to hit the dance floor to show off your moves. Have it all.
Several bars have already signed up to welcome the attendees as they drink, dance and perhaps scare the night away. More venues will be added so stay tuned by subscribing to BeSocialScene.com.
Enjoy savings at our Bar Crawl with code DWF (drink with friends) this Halloween!

Every time you go on a bar crawl you meet new people who are also on the crawl and have a great way to open a conversation and see what venues they are going to next. In a way, it is like your own club enjoyed across many local jaunts with something in common with a massive group of people.
In Chicago, check in location is the Trophy Room, with participating venues in River North, Lincoln Park, Wicker Park, and more to be announced. These bars include Four Farthings, Lion Head Pub, Swig, and Debonair.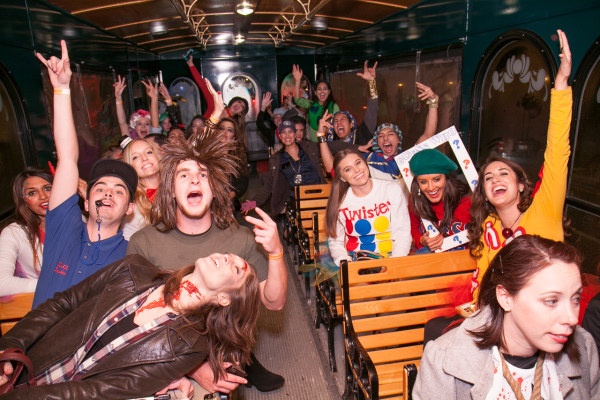 The best part always is the ability to choose your own adventure on Halloween.
Prepare for an exciting Halloween Bar Crawl happening simultaneously on October 27th in Chicago, Dallas, Denver, Indianapolis, Minneapolis, and St. Louis. Plus! Take home the "Best Costume" award and win $1000. To join, enter at HalloweenCrawlContest.com
"We always dress up as a team and look forward to all the photos shared to #besocialscene or @besocialscene on your favorite social channel! We are excited to host you at our All Access Halloween Bar Crawls!" Holdeman says.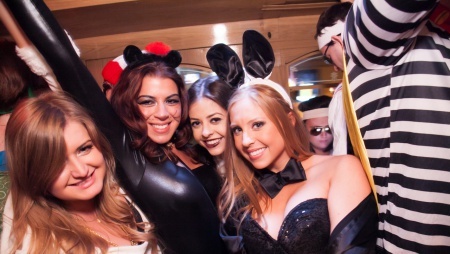 When making that final decision on what will provide the best night for everyone, check out a bar crawl that can service a bit of everything to everyone. It is your night, make this Halloween the best one yet. Hop on the Chicago bar crawl and tour the city with good people and great drinks!
Be safe, have the best time and get the most out of your costume festivities!
Enjoy savings at our Bar Crawl with code DWF (drink with friends) this Halloween!