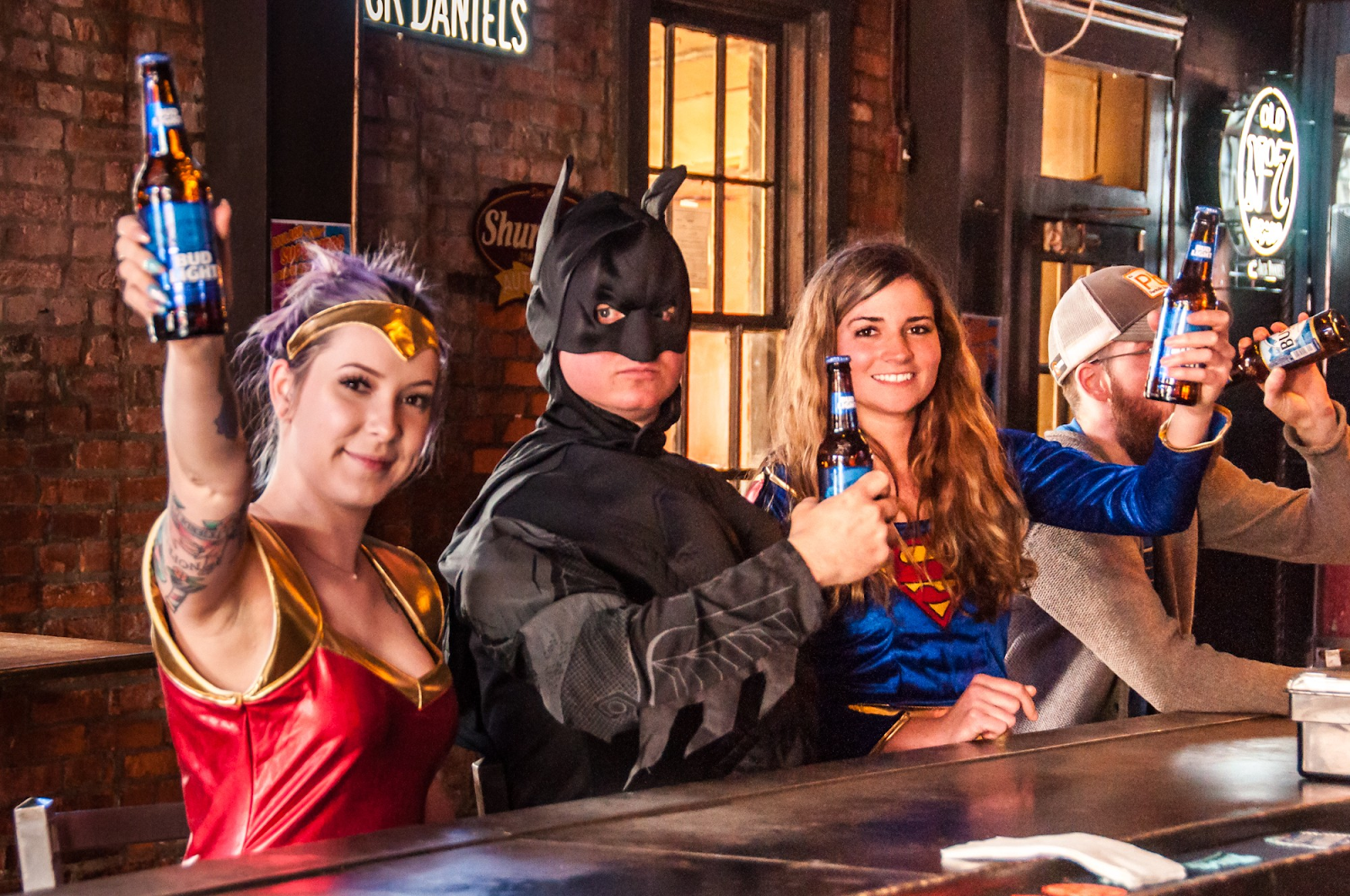 A bar crawl is an amazing opportunity to gather all your friends together and enjoy a seriously fantastic night out. Whether it's a hen party, a big birthday, or a work night out, there is never a bad excuse to head out to your favorite bars, and it can be a great opportunity to experience a range of different settings and surroundings.
With so many bar crawls to choose from, finding the world's top 10 was no mean feat, but we did our research and put together the ultimate guide. How many have you ticked off your bucket list?
1. SantaCon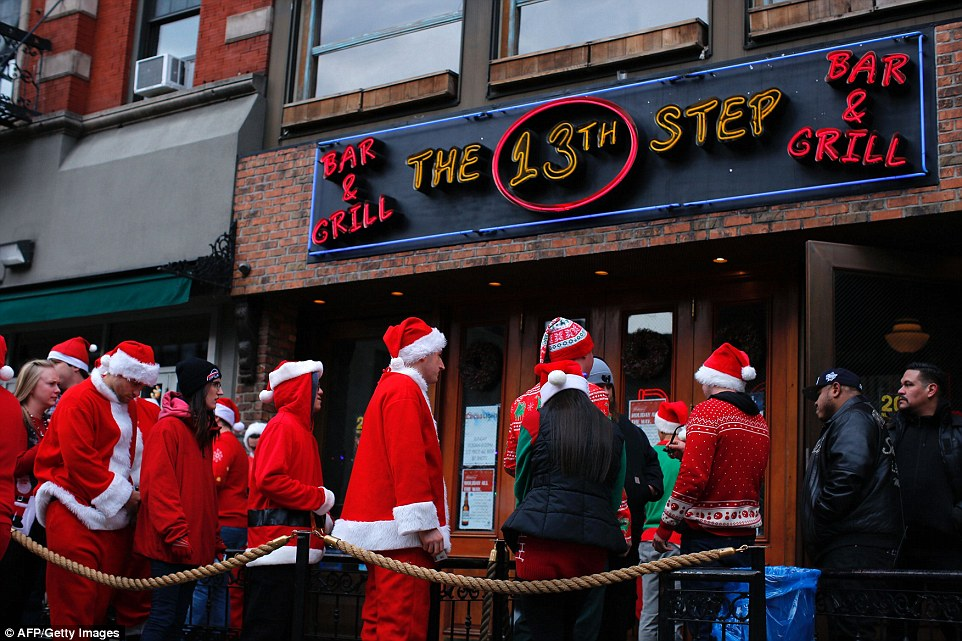 Combine the magic of Christmas with the buzz of booze and take part in one of America's most popular bar crawls. Don your favorite festive costume and take to the streets of your local city with thousands of fans -- New York tends to attract the biggest crowds, with a record-breaking 30,000 participants in 2012!
2. Seven Legged Pub Crawl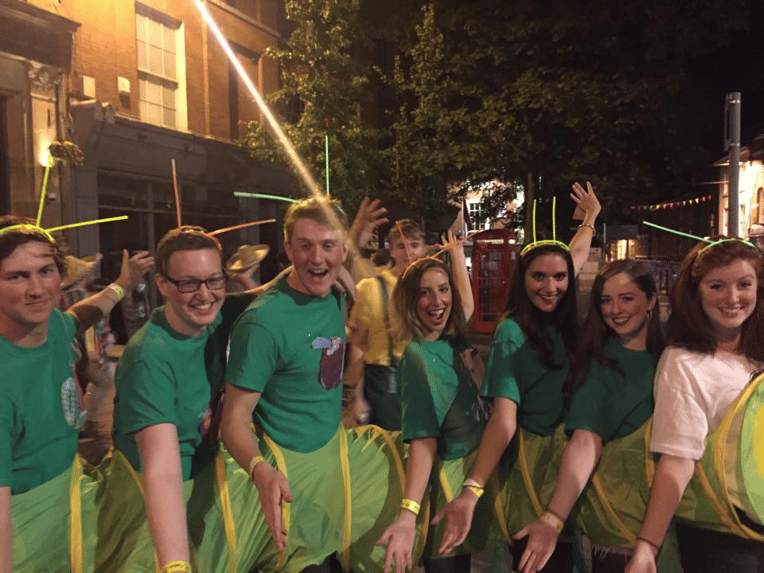 If you've perfected the three-legged race and want to leap to the expert level, the Seven-Legged Pub Crawl in Nottingham, UK is the perfect challenge. Every fall, young people dress up, get tied up, and drink up! Over 7000 students are reported to attend and participate each year.
Social Scene offers weekly giveaways, discounted tickets, merchandise and more! Sign up below.

3. Epcot Bar Crawl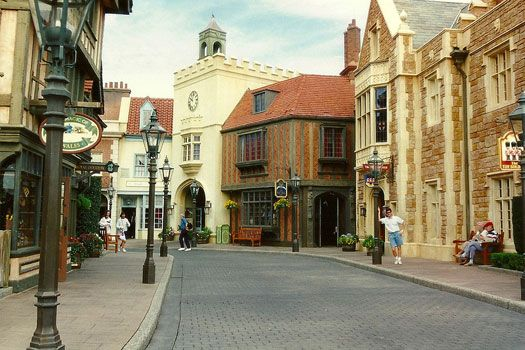 Enjoy the happiest place on earth in your own unique way -- by working through the range of bars and pubs on offer!
4. Star Trek Bar Crawl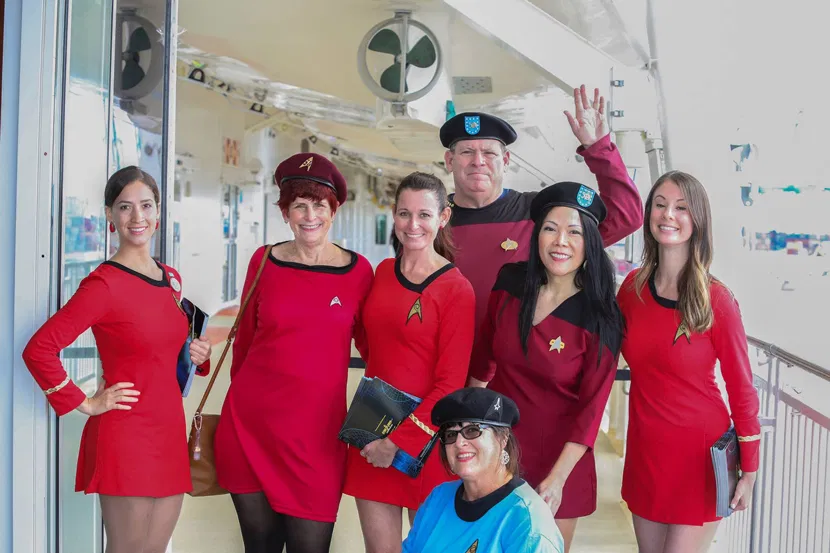 Photo via The Points Guy
Perfect for fans of sci-fi, the Star Trek bar crawl is an annual event located in Minneapolis, MN and is the perfect time to unleash your inner nerd and go totally Spock without any apology! Start at the 1029 bar, and prepare to party!
5. Superhero Crawl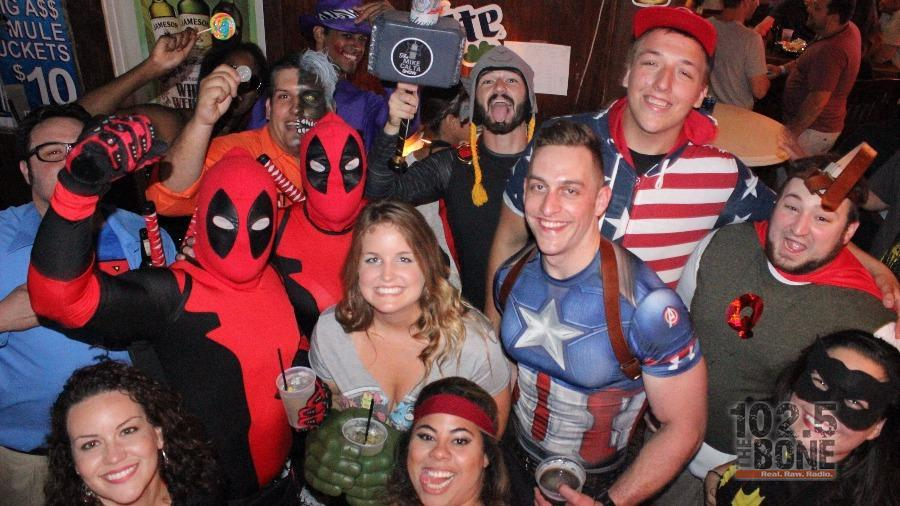 Reno, NV is the home of the superhero bar crawl, and winners even enjoy a commemorative trophy to mark the occasion! The exact date of origin is unknown, but this event has a reputation as the longest-running superhero bar crawl on record. Not for the faint-hearted, this is a must on every bar crawl bucket list.
And for starters, why not enjoy savings at our bar crawl with code DWF (drink with friends)!

6. Pub Hearse Ride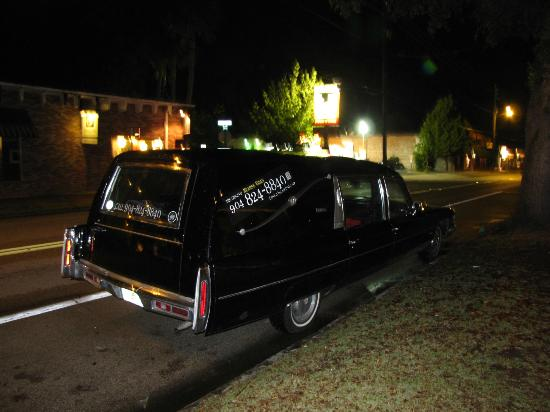 Photo via TripAdvisor
If you are looking for a bar crawl with a creepy twist, head over to St. Augustine, FL and brave the haunted hearse. The tour included three of the most spook-friendly bars, as well as haunted lighthouses and, of course, the cemetery. Experience spirits of a totally different kind in a spine-tingling experience you will never forget…
7. Monopoly Pub Crawl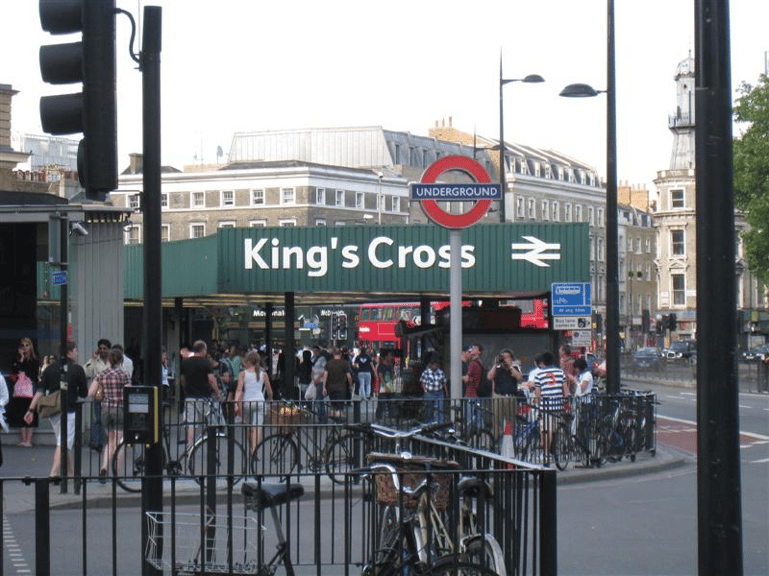 If you're a fan of the family-destroying board game, why not take the route yourself and bring the game to life with London's Monopoly-themed experience? Starting at Old Kent Road and ending in Oxford Street, this is the perfect chance to try something totally different -- just try not to end up in jail unless you have a spare £200! There are 26 pubs to try en route, so there's no risk of getting bored.
9. Harry Potter Pub Crawl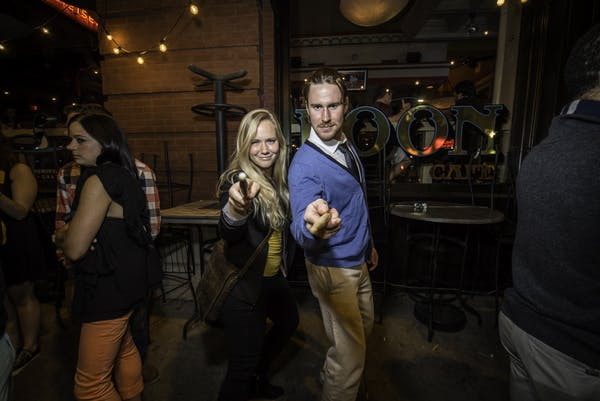 A list of the best pub crawls would never be complete without a Potter mention, and London is home to an official, guided crawl which will take you to major historic pubs in the city!
9. TBOX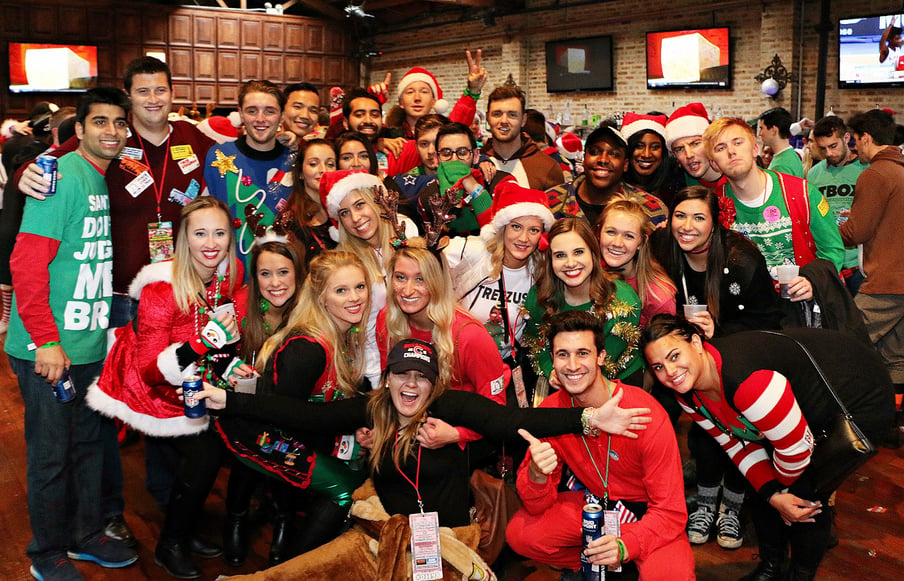 Founded in 1996, this crawl has a reputation as a fan favourite, and attracts over 10,000 Christmas-crazy visitors per year. Definitely one for the list!
Social Scene offers weekly giveaways, discounted tickets, merchandise and more! Sign up below.

10. Snuggie Pub Crawl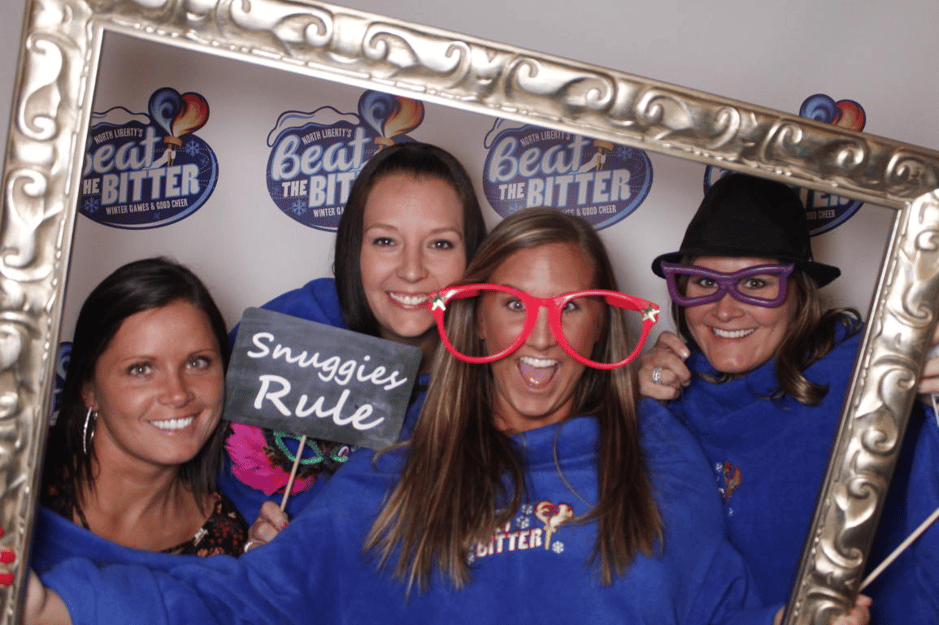 Terrifyingly, this trend is not confined to a single city, and Snuggie Pub Crawls have leaped up around America since their inception in 2009. Originally charity events, they've has become firm faves on the pub crawl scene, and there is even a website updated regularly with details of the next event. If this is your thing, it's time to sign up!
About Social Scene
Social Scene creates a "scene" an environment to connect people, build relationships and create memories through online campaigns and on-premise social events; focusing on providing exposure to our partnering brands, venues, and clients to connect with a great social audience - Experiential Marketing.
Social Scene builds brand awareness for partnering venues and brands, connecting them with a targeted audience to build relationships and create memories. Visit BeSocialScene.com for the most up to date events and to partner on an upcoming experience.
Want to build a live or online experience around your company's brand or venue? Email connect@besocialscene.comor send a message directly at BeSocialScene.com. Be Social. Be Seen.
References:
River Fun Times
Flickr
The Tab
The Points Guy
The Bone Online
Trip Advisor
Freaken Sweet
City Pages
TBox
Little Village Mag