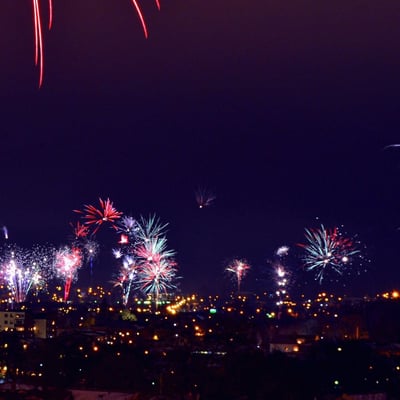 Dallas is not only the Mavericks and Cowboys' home-court, but is also one of the best places in America to celebrate the New Year. This city has built its reputation on bringing exciting events to their locals from bar crawls, film festivals, Halloween & St. Patrick's events and more!
There are numerous New Year's Eve events in Dallas to take part in while the countdown begins. In this article, Social Scene will give a rundown of some New Year events which will make this festive season a more memorable one.
Also Read: Top 7 Bar Crawls in Dallas
Join us in New Year's Eve Bar Crawl in Dallas. Save 20% with code DWF (drink with friends) and see all the perks of the event.
Red Mus

eum of Dallas County History and Culture 100 South Houston Street
The Old Red Museum will be giving you the privilege of being royalty in its castle until 2am after the New Year countdown. This annual party was rated as the number 1 NYE party in Texas and rated number 6th around the world. Together with the classic feel of being a king or queen, this event will be accompanied with eclectic music with three celebrity DJ's, yet to be announced. The party includes a casino night, masquerade ball, and of course fireworks for its encore.
TBA, Dallas, Texas 75206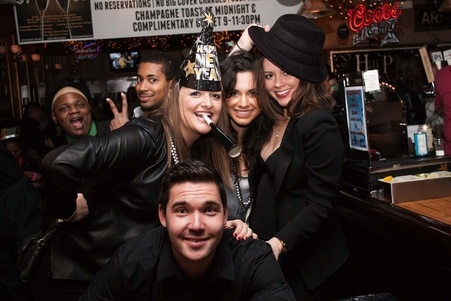 Non-stop partying at the upcoming Dallas New Year's Bar Crawl
This New Year event is a perfect fit for beverage enthusiasts for it promises a magical festivity before the clock strikes 12. Though the venues are yet to be revealed, the best Dallas night drink and partying bars will be toured one at a time. The package of the event includes drink specials, a champagne toast, and photo hunt. A portion of the proceeds will be donated to a chosen local charity.
W Dallas Rooftop-Altitude, 2440 Victory Park Ln, TX 75219


This is one of the New Year's Eve events in Dallas worthy of attendance. It will be held at W Dallas or popularly known as Altitude. Perched atop the 33rd floor, a unique experience will be provided to all its attendees as they get the best views of the fireworks at this location. Expect 4 hours of non-stop drinking and partying with 400 other guests.
Save 50% on upcoming events and Social Shop items. Click below and join us for the party!
Fort Worth/Sundance Square, 304 Houston Street, Fort Worth, TX 76102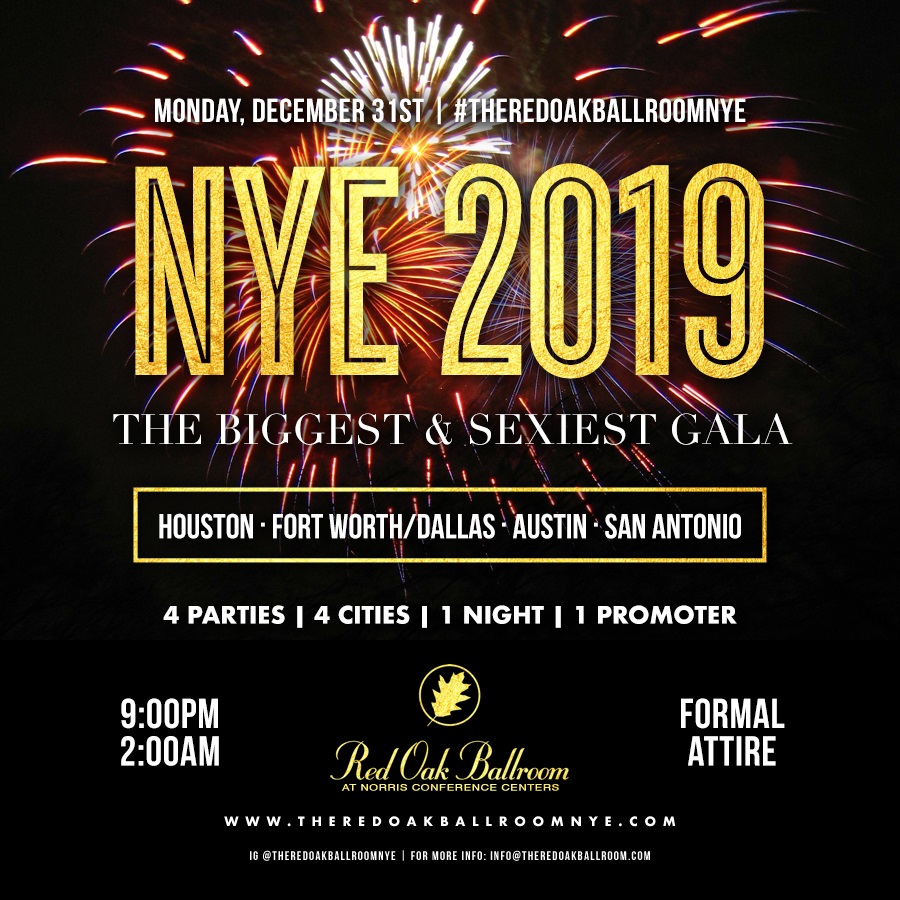 Official event poster for the Red Oak Ballroom NYE party
This event is gearing up to provide the utmost entertainment in neighboring Fort Worth, which will feature a champagne toast, live music, care of guest DJs, light show, confetti explosions, and endless partying. All this and more on New Year's eve at the Red Oak Ballroom.
Join us in New Year's Eve Bar Crawl in Dallas. Save 20% with code DWF (drink with friends) and see all the perks of the event.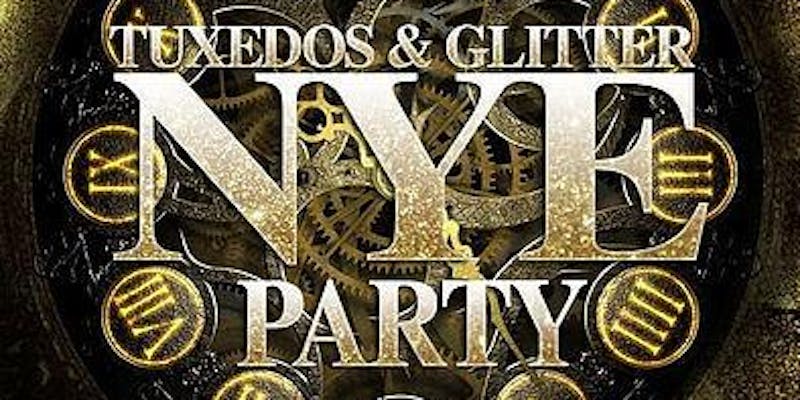 Exciting formal party coming your way on NYE
Tuxedos and Glitter New Years Eve is a formal event that celebrates all things glamour, fun, social celebration, and welcoming new beginnings. The dress code is strict but it gives a legitimate experience like a celebrity and high-profile VIP with a red-carpet experience before entering its premise. Guests are expected to socialize while wearing their classy and luxurious tuxedos and gowns while hearing the DJ's non-stop tracks and drinking premium bar beverages. There will be a champagne toast by midnight until the final countdown starts. Over 400 guests are expected to fill Hilton Hotel Dallas.
Exciting New Year's Eve Bar Crawl!

An exciting bar crawl will take place simultaneously on New Year's Eve in Chicago, Dallas, Denver, and St.Louis. There will be a photo hunt and a midnight champagne toast care of the participating venues. Attendees can get a chance to win a trip for 2 to Dublin for St. Patrick's Day for free. For more information about the contest, click here.
Save 50% on upcoming events and Social Shop items. Click below and join us for the party!
About Social Scene
Social Scene creates a "scene" an environment to connect people, create memories and build relationships through online and on-premise social campaigns; focusing on providing exposure to our partnering brands, venues, and clients to connect with a great social audience - Experiential Marketing.
Social Scene builds brand awareness for partnering venues and brands, connecting them with a targeted audience to build relationships and create memories. Visit BeSocialScene.com for the most up to date events and to partner on an upcoming experience.
Want to build a live or online experience around your company's brand or venue? Email info@besocialscene.com or send a message directly at BeSocialScene.com. Be Social. Be Seen.
References:
https://www.eventbrite.com/e/2019-dallas-new-years-eve-nye-bar-crawl-tickets-48039369046?aff=blog&discount=dwf
https://www.eventbrite.com/e/8th-annual-new-years-eve-2019-champagne-life-royalty-at-the-castle-tickets-44516765845
https://www.eventbrite.com/e/red-oak-ballroom-nye-2019-new-years-eve-celebration-fort-worthdallas-tickets-48266838413
https://www.eventbrite.com/e/tuxedos-and-glitter-new-years-eve-casino-royale-party-tickets-49884281228
Denise Villamar
Professional Content Writer
Social Scene