Planning a New Year's Eve party in Chicago or going out with friends? If you want to make sure you start the year with a blast, you need to know the right places to go! This holiday is all about making great memories and welcoming the year with high spirits.
If you're running out of ideas on how to celebrate this New Year, don't worry! We've got your back. Social Scene is offering plenty of ideas to make sure that your New Year's Eve party experience is one-of-a-kind!
Join us in a variety of cities for our New Year's Eve Bar Crawl. Save 20% with code DWF (drink with friends) and see all the perks of the event and great venues!

What are you waiting for? Check out our list of the top New Year's event ideas for you and your friends to enjoy, and be at the scene of the best parties in town!
1. Join New Year Bar Crawls!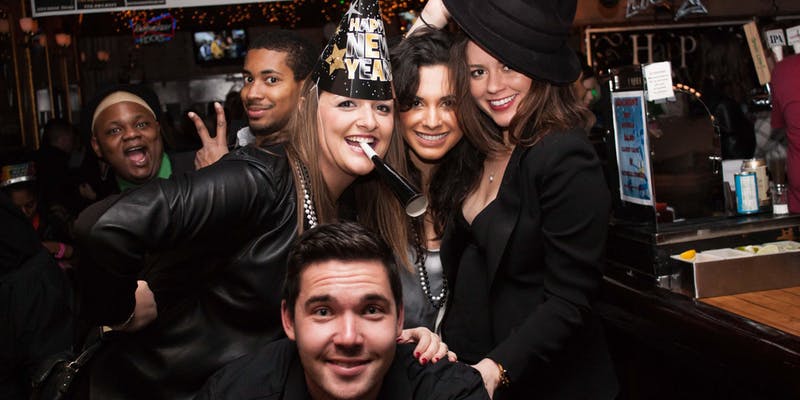 Toast the coming New Year while cruising the best bars in Chicago (Photo from EventBrite)
Alt Text - New_Year's_Eve_Party_Chicago_Bar_Crawl
Celebrate the New Year by experiencing brand-new things and meeting lots of new people! This is what bar crawl events have to offer: not only will you enjoy a variety of drinks and discover new bars, you'll also meet like-minded people brought together to celebrate the same things!
Party, dance, and drink until the morning--this is definitely an activity that everyone should try at least once in their lives. Check out the 2020 New Year's Eve bar crawl events in Chicago, Dallas, Denver, Kansas City, and St. Louis.
2. Indulge in Fun Yacht Parties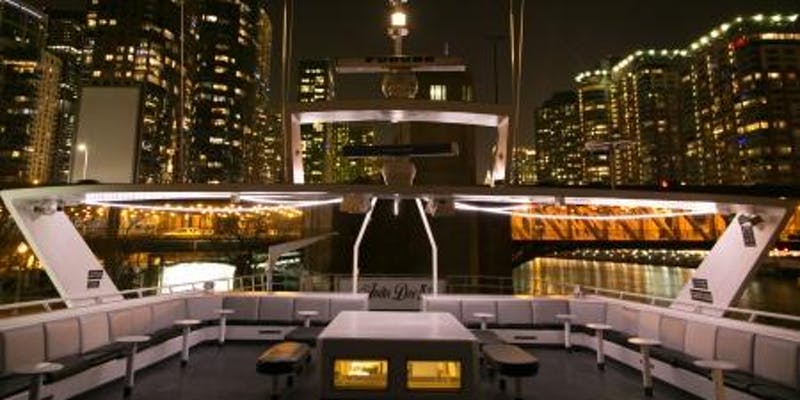 Celebrate the New Year's Eve with a yacht party for the best seats in the house (Photo from EventBrite)
Alt Text - 2020_New_Year's_Eve_Party_Chicago_10_Year_Anniversary_Yacht_Party
If you've never been to a yacht party before, this is your chance! It's time to do something new, and what better way to accomplish that than by joining new events for the New Year.
Yacht parties are something to look forward to. Be ready for a night of elegance and luxury, with drinks, music, and a buffet made especially for you. Sign up for the 2020 Chicago 10yr Anniversary New Year's Eve (NYE) Yacht Party with family and loved ones to see what you've been missing.
Cruise the Chicago Skyline & Navy Pier fireworks with Social Scene NYE Yacht Party. Save with code DWF (Drink With Friends) while available.

3. Hype up the Celebratory Spirit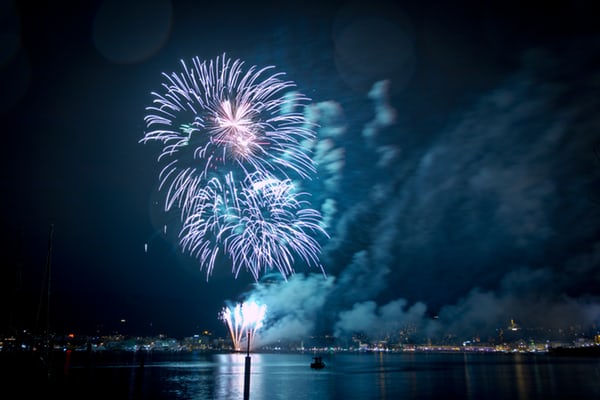 Party in Miami for New Year's Eve (Photo from Simon Infanger via unsplash.com)
Alt Text - New_Year's_Eve_Fontainebleau_Miami
When it comes to parties, you can't miss Fontainebleau Miami. This hotel is known as one of the best places to throw a New Year's Eve party in Miami. They've got it down, from the best venue to the best performers, to the best entertainment.
If you prefer to avoid hanging out with a large, wild crowd, then hotel parties are perfect for you. Everything is readily available, including bottle service, an elegant venue and a controlled number of guests. Party until the sun comes up!
4. Fancy Attending a Ball?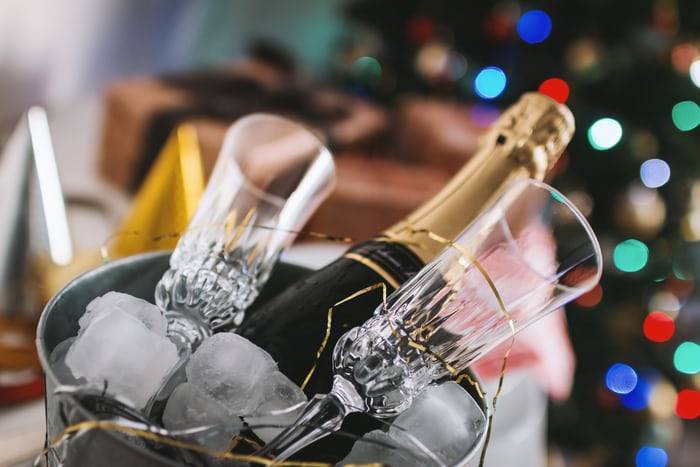 Dress up at the New Year's Eve Ball in Dallas (Photo from JESHOOTS.COM via unsplash.com)
Alt Text - New_Year's_Eve_Ball_And_Showcase_Dallas
It's time to put on your best ball gown or suit to join Dallas' New Year's Eve Ball and Showcase. Balls like these typically have their own themes for all guests to have fun with, which makes partying for New Year's Eve even more exciting.
Dallas has plenty of parties and themed events to offer, especially during the New Year. If you're into good food, great company, wonderful drinks, and a lot of dancing, celebrate your New Year in Dallas.
5. Get Your Masks Ready for a Masquerade Party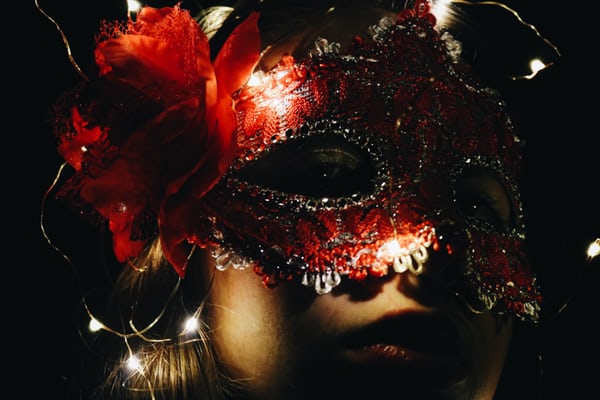 Join Washington D.C.'s best New Year's Eve Tradition (Photo from Danny G. via unsplash.com)
Alt Text - New_Year's_Eve_Masquerade_Ball_Washington_D.C.
Masquerade balls are more than just celebrations in Washington, D.C. The seat of power in America isn't new to throwing the best New Year's Eve Masquerade balls, and the New Year isn't complete without Washington's true tradition!
You can even visit nearby places like Maryland and Alexandria to experience more of the New Year spirit. Witness the iconic masquerade parties of the area and revel in the elegance and luxury that they bring.
6. New Years at Disney!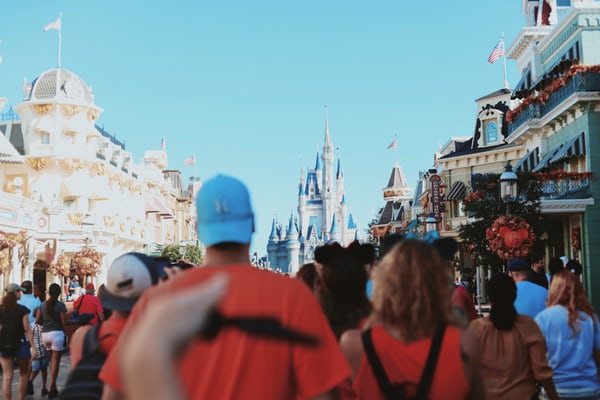 Have a happy family New Year's Eve at Walt Disney Resorts
(Photo from Amy Humphries via unsplash.com)
Alt Text - Walt_Disney_Resort_Family_New_Year's_Eve
Ever wanted to celebrate New Year's Eve at the Walt Disney Resorts? Head on over to Orlando, Florida with your family to enjoy an evening filled with fun and magic. Walt Disney Resorts have tasty delicacies, amazing drinks, wonderful entertainment, dance parties everywhere, and of course, the iconic fireworks show.
By staying at the resorts, you'll have access to the resort hotels and all the perks that come with them. Want to experience the Magic Kingdom Fireworks for the New Year? Then the Contemporary Resort California Grill at Disney is for you. Make your family's New Year an unforgettable one.
.
Social Scene offers weekly giveaways, discounted tickets, merchandise and more! Sign up below.
7. Bask in Outdoor Fun and Adventures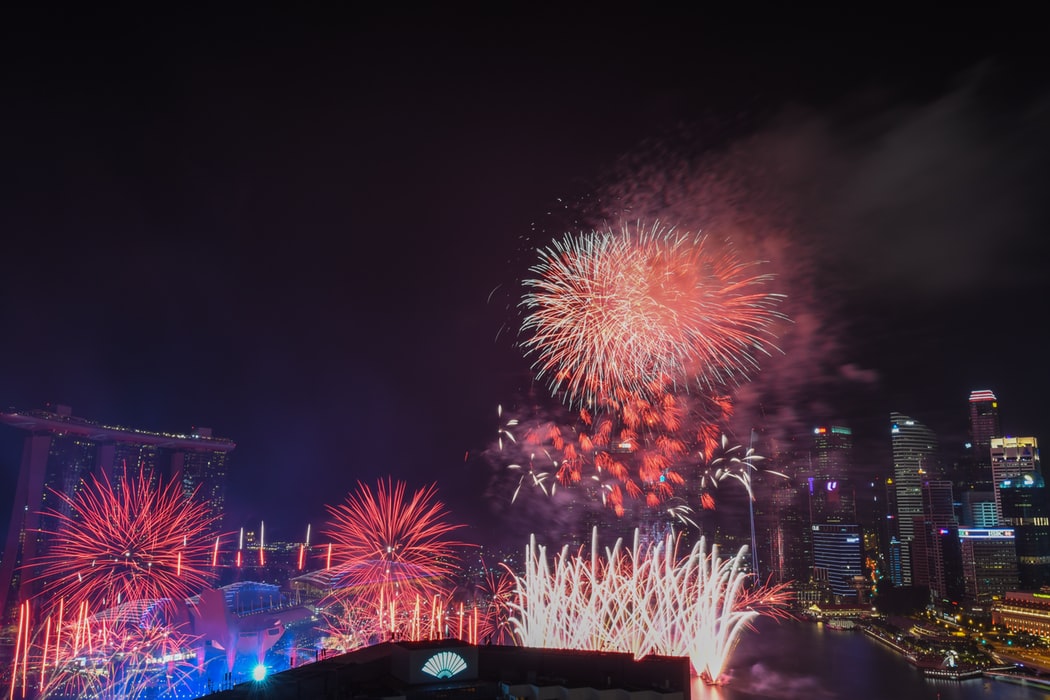 Don't miss out on the best Los Angeles Outdoor Parties (Photo from Bao Menglong via unsplash.com)
Alt Text - Los_Angeles_New+Year's_Eve_Outdoor_Parties
Take a break from indoor parties and welcome the New Year at one of Los Angeles' exciting outdoor parties. Grand Park hosts one of the biggest outdoor parties in the City of Angels, where you'll find lines of food trucks and live music.
There's no shortage of bars, either. Even though the drinks around the park are alcohol-free, you can always head to Union Station's Prohibition. They offer an open bar and sometimes host themed events to welcome the New Year.
8. Feeling Creative? It's Time to Celebrate Art!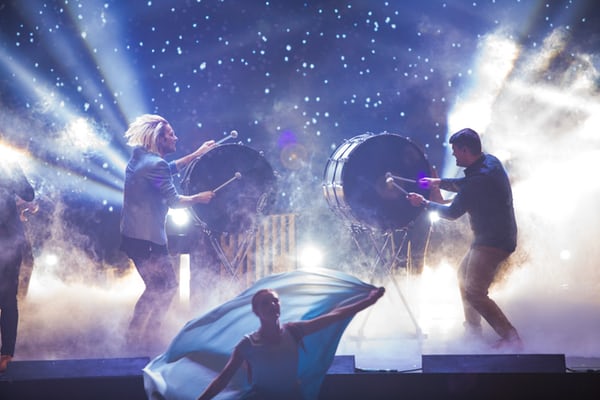 Get into the New Year's Eve festivities at First Night Boston (Photo from Samuel Fyfe via unsplash.com)
Alt Text - First_Night_Boston_New_Year's_Eve
If you're an art lover, Boston is where you should be this New Year's Eve. First Night Boston is one of the largest New Year's Eve celebrations in America, making full use of the many artistic and cultural talents in the city.
Step into this one-of-a-kind festival as it continues through the afternoon and well past midnight, the perfect time to welcome the New Year. Expect live broadcasts straight from the Boston Pops Symphony Hall concert and the harbor fireworks show. With over 250 artistic performances and art shows both local and international, you'll have plenty of options to choose from.
9. Head to the Tropics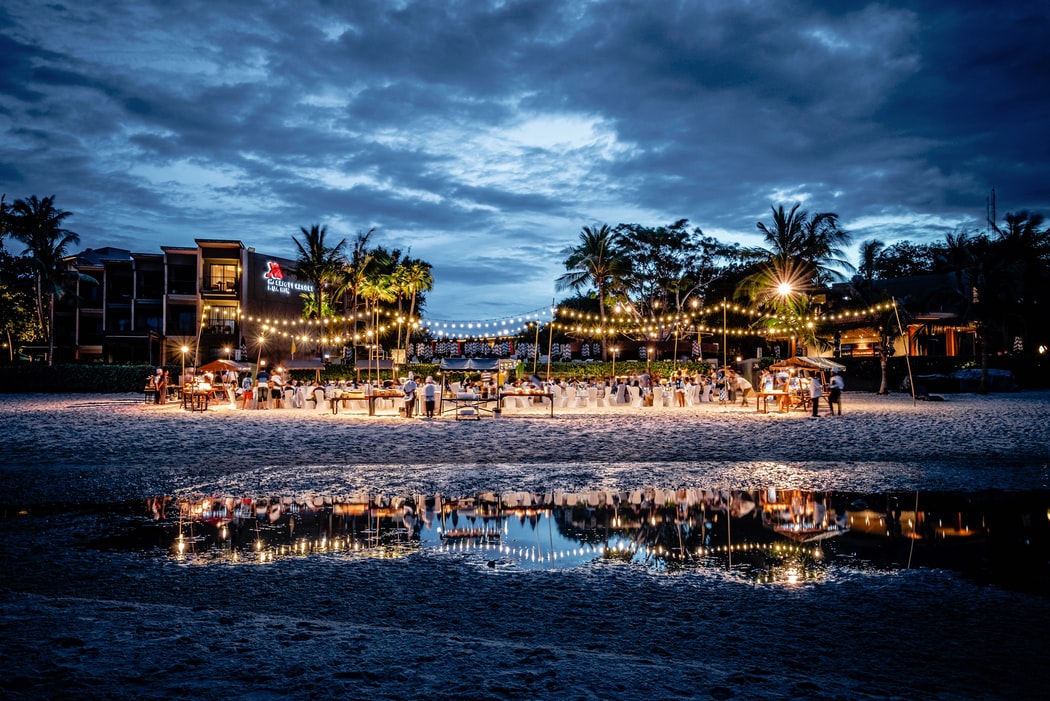 Have a tropical New Year's toast at a beach party (Photo from Pariwat Srisuwan via unsplash.com)
Alt Text - New_Year's_Eve_Beach_Parties
Who says you can't head someplace warmer New Year? If you want to get away from the cold but still enjoy the New Year's festivities, then why not go to the Caribbean islands? You can find plenty of tropical New Year's Eve parties in many popular island destinations.
Whether it's Bora Bora, the Maldives, Thailand, Seychelles, or another beautiful locale, they will be celebrating the New Year. These places are the perfect havens for beach lovers who prefer to spend their holidays at the beach and in their favorite tropical holiday resorts.
10. Think Big, Bold, and Bright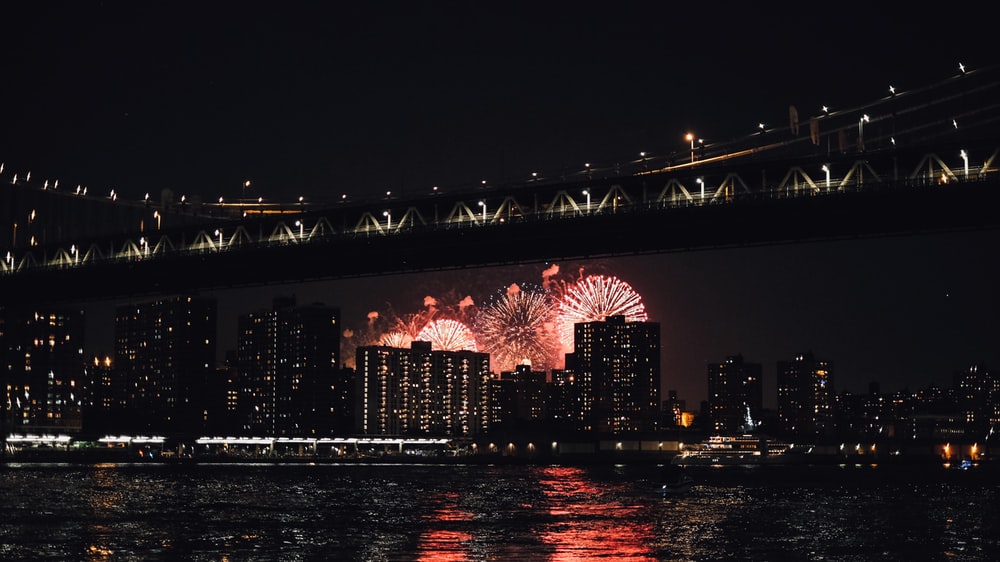 Go big and celebrate in the world's biggest cities (Photo by pxoxo via unsplash.com)
Alt Text - New_Year's_Eve_At_The_Biggest_Cities
You can't go wrong when you celebrate the New Year in big cities. Places like New York, London, Sydney, Tokyo, Beijing, and Paris hold massive New Year's celebrations. You're in for grand scale street parties, music shows, concerts, food festivals, and fireworks!
Get ready to be wowed by the most thrilling and unexpected forms of entertainment worldwide. Not only that--you'll be surrounded by an energetic crowd of both locals and tourists! Talk about celebrating the New Year with the world!
Join us in a variety of cities for our New Year's Eve Bar Crawl. Save 20% with code DWF (drink with friends) and see all the perks of the event and great venues!

About Social Scene
Social Scene creates a social "scene": an environment to connect people, build relationships and create memories through online campaigns and on-premise social events. Our focus is on providing exposure to our partnering brands, venues, and clients to connect with a great social audience through experiential marketing.
Social Scene builds brand awareness for partnering venues and brands, connecting them with a targeted audience to build relationships and create memories. Visit BeSocialScene.com for the most up to date events and to partner on an upcoming experience.
Want to build a live or online experience around your company's brand or venue? Email connect@besocialscene.com or send a message directly at BeSocialScene.com. Be Social. Be Seen.
References:
https://www.eventbrite.com/d/il--chicago/new-year-bar-crawl-social-scene/?page=1
https://www.tripadvisor.com/Restaurant_Review-g35953-d11799065-Reviews-One_Fifty_One_Kitchen_and_Bar-Elmhurst_DuPage_County_Illinois.html
https://www.facebook.com/barcrawlerz/posts
https://traveltriangle.com/blog/new-year-parties-in-usa/
https://www.pandotrip.com/top-10-ideas-for-new-years-eve-24809/
Grechelle Magbanua
Professional Content Writer
Social Scene