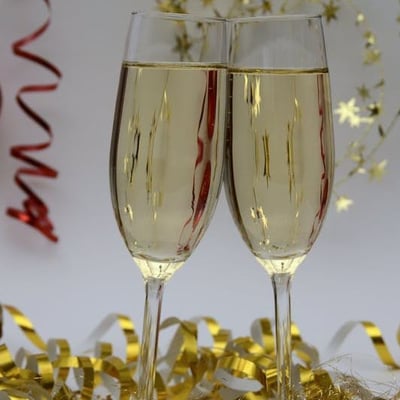 As you may know, New Year's Eve celebration is one of the most awaited gatherings in the world. It is a time for people to join together, reuniting with friends, and making plans for a fresh beginning. To excite more people to start anew, there are several New Year's events in Chicago which everyone should look forward to attending before the year comes to an end.
So, while thinking of what to write on your long list of resolutions, Social Scene will list the Top New Year's Eve Events in Chicago.
Social Scene offers weekly giveaways, discounted tickets, merchandise and more! Sign up below.

1. Balloon Drop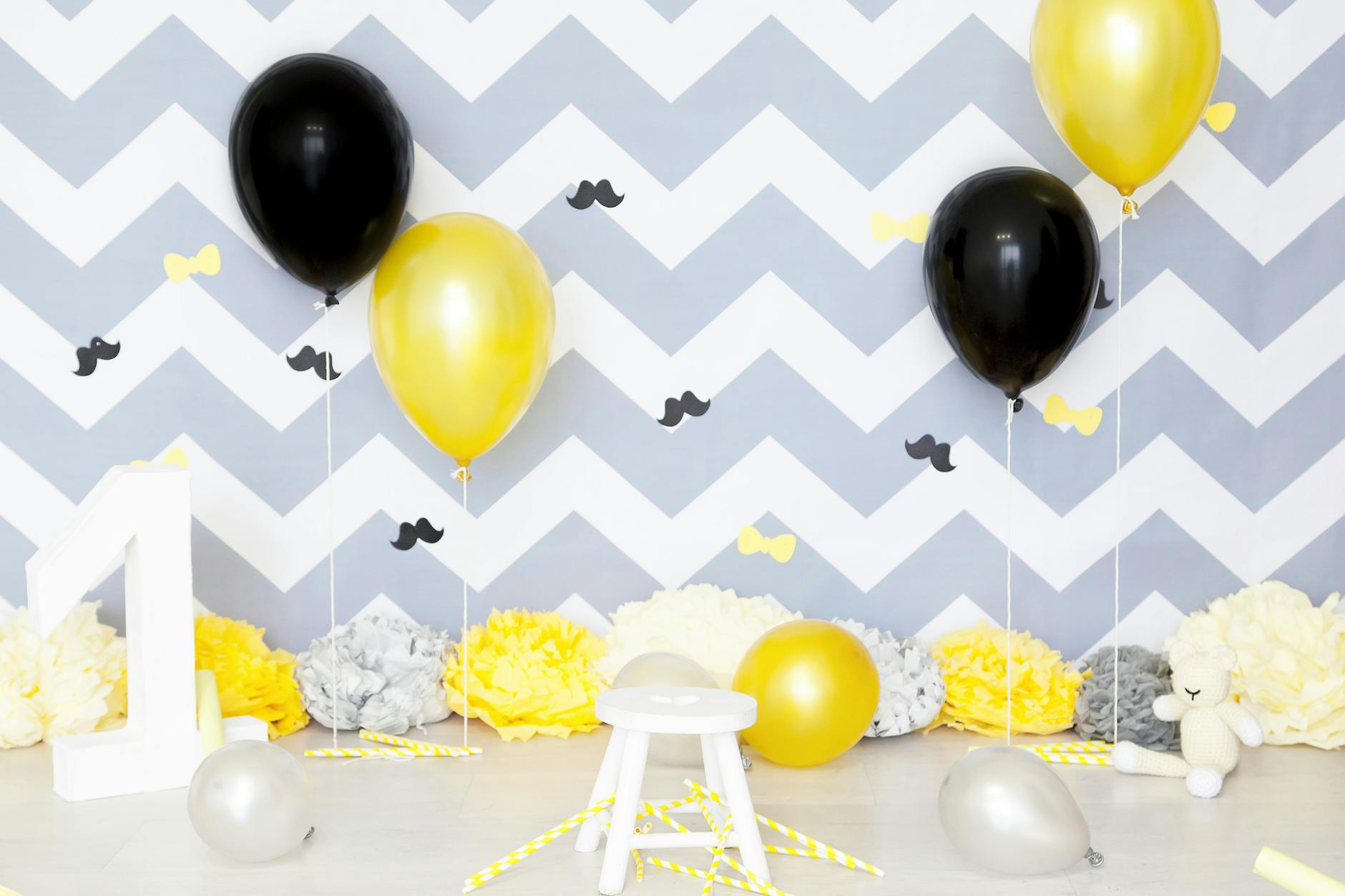 Balloon drop on New Year's Eve
Dare to be the most creative family this New Year and make your own balloon drop! It's a fun gimmick for the whole family as you get to enjoy the holiday under the comfort of your own roof! When the clock strikes 12, all you need to do is pull the string and let the balloons fall. This is a perfect alternative and less messy compared to confetti. Are you up for it?
2. Bar Crawls

Bar Crawling brings friends together this festive season
`
Bar Crawls are one of the top ideas for bringing in the New Year as it brings together friends to create the fondest of memories. It is an opportunity to connect and network with various businesses and befriend other bar crawlers too. If you're interested in attending one, you can choose between a series of bar crawls happening simultaneously on December 31st in Chicago, Dallas, Denver, and St.Louis.
3.

Binge-Watching Series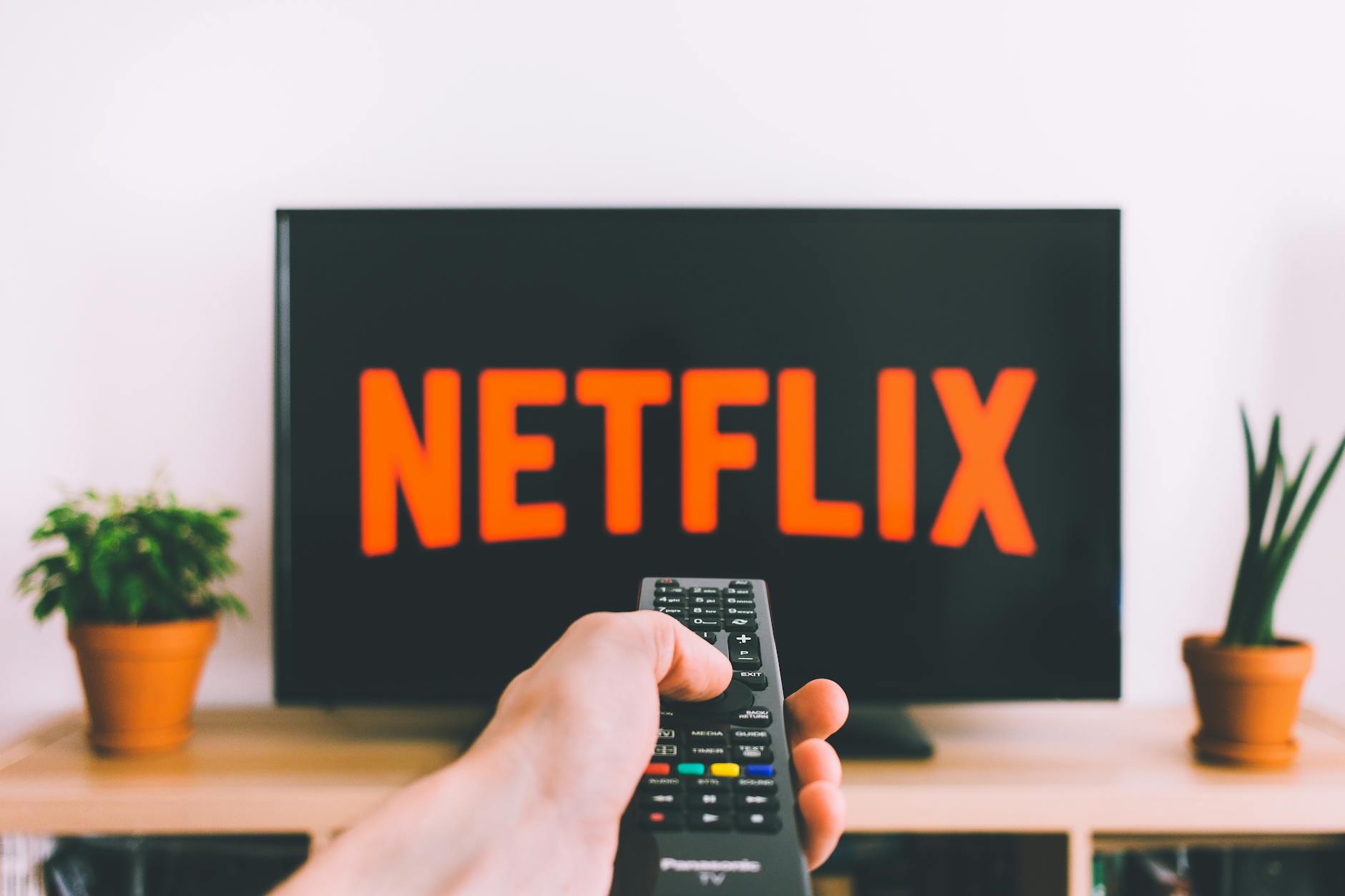 What are you currently binge-watching ?
If you're a couch potato and don't have the time to go out, or would simply rather stay in while welcoming in the new year, then binge-watching your favorite series on New Year's Eve might be the perfect time for you. Considering the amount of free time you will have on this favored holiday, you may not get another chance to binge watch until next year!
Join us in a variety of cities for our New Year's Eve Bar Crawl. Save 20% with code DWF (drink with friends) and see all the perks of the event and great venues by clicking below.

4. Concerts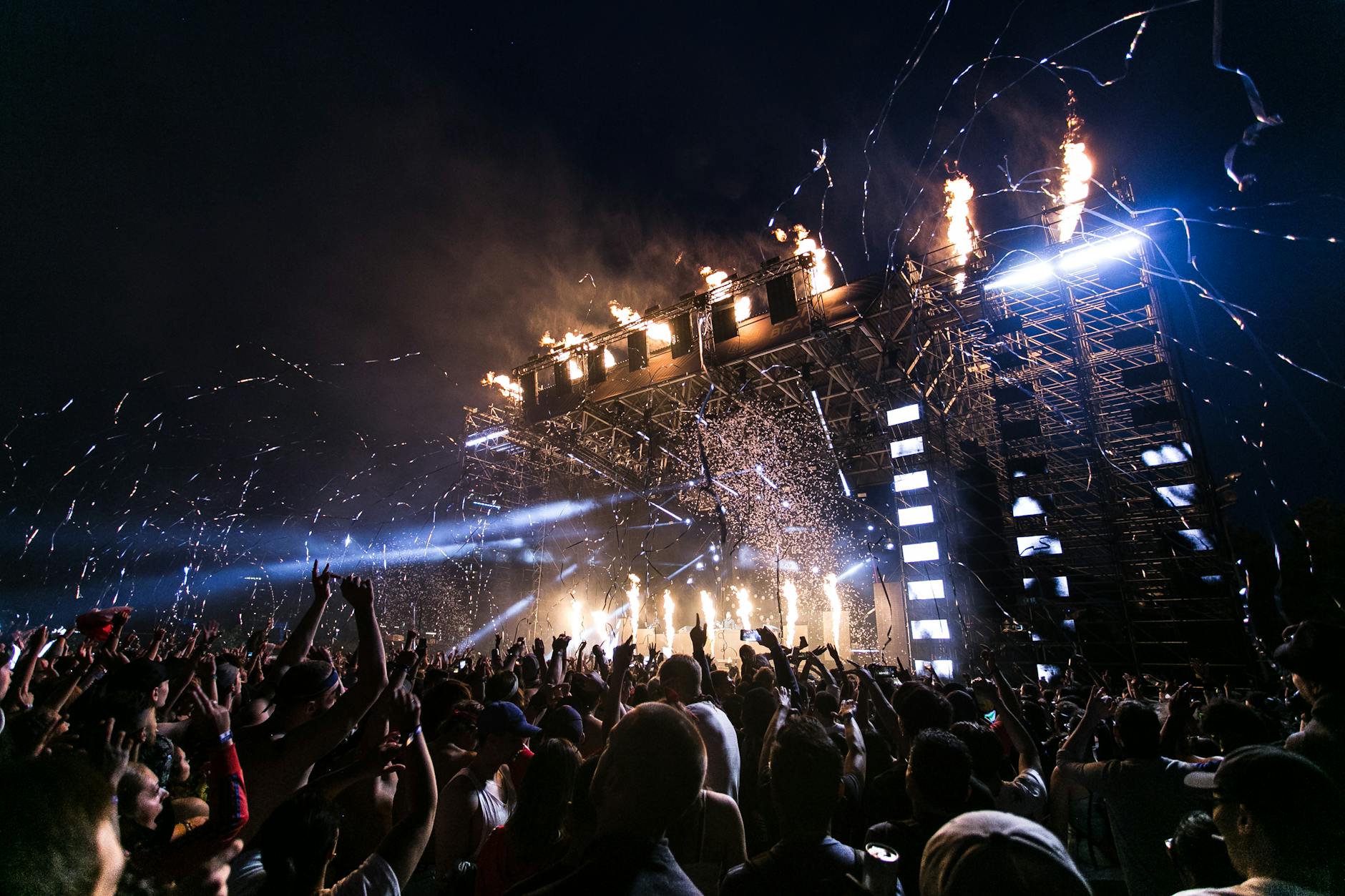 Attending a concert on New Year's Eve
For the music buffs out there, attending a concert is a great way to ring in the New Year with a bang. Fortunately in America, there is no shortage of live performances, be it comedy or music.
This year, Hooligans in Las Vegas can revel into Bruno Mars' live performances as he brings his 24K Magic Tour at the T-Mobile Arena on New Year's Eve. International performers like Gwen Stefani and Lady Gaga will also be performing in various venues in Vegas to ring in the New Year with a bang.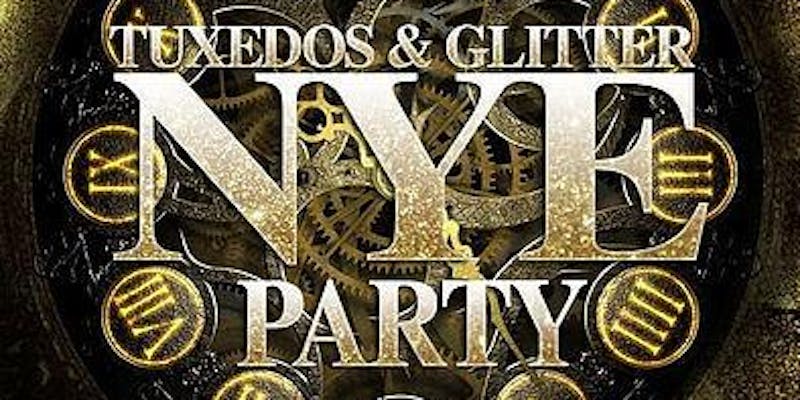 Exciting formal party coming your way on NYE
Tuxedos and Glitter New Years Eve is a formal event that celebrates all things glamour, fun, social celebration, and welcoming new beginnings. The dress code is strict but it gives a legitimate experience like a celebrity and high-profile VIP with a red-carpet experience before entering its premise. Guests are expected to socialize while wearing their classy and luxurious tuxedos and gowns while hearing the DJ's non-stop tracks and drinking premium bar beverages. There will be a champagne toast by midnight until the final countdown starts. Over 400 guests are expected to fill Hilton Hotel Dallas.
Exciting New Year's Eve Bar Crawl!

An exciting bar crawl will take place simultaneously on New Year's Eve in Chicago, Dallas, Denver, and St.Louis. There will be a photo hunt and a midnight champagne toast care of the participating venues. Attendees can get a chance to win a trip for 2 to Dublin for St. Patrick's Day for free. For more information about the contest, click here.
We Love Connecting People, Building Relationships, and Creating Memories, We Are satisfying our "why" with a Trip for 2 to Dublin, enter To Win below.

About Social Scene
Social Scene creates a "scene" an environment to connect people, create memories and build relationships through online and on-premise social campaigns; focusing on providing exposure to our partnering brands, venues, and clients to connect with a great social audience - Experiential Marketing.
Social Scene builds brand awareness for partnering venues and brands, connecting them with a targeted audience to build relationships and create memories. Visit BeSocialScene.com for the most up to date events and to partner on an upcoming experience.
Want to build a live or online experience around your company's brand or venue? Email info@besocialscene.com or send a message directly at BeSocialScene.com. Be Social. Be Seen.
References:
https://www.eventbrite.com/e/2019-dallas-new-years-eve-nye-bar-crawl-tickets-48039369046?aff=blog&discount=dwf
https://www.eventbrite.com/e/8th-annual-new-years-eve-2019-champagne-life-royalty-at-the-castle-tickets-44516765845
https://www.eventbrite.com/e/red-oak-ballroom-nye-2019-new-years-eve-celebration-fort-worthdallas-tickets-48266838413
https://www.eventbrite.com/e/tuxedos-and-glitter-new-years-eve-casino-royale-party-tickets-49884281228
Denise Villamar
Professional Content Writer
Social Scene