The New Year is all about getting a fresh start. It's time to leave your old life behind and try things you've never done before. If you've been meaning to travel but keep putting it off, now is the time to change that.
It pays to get out of your comfort zone and explore the world!
There are so many beautiful New Year customs all over the world. Wouldn't it be exciting to experience something unusual?
Why not learn something different as you prepare for the year ahead? Immerse yourself in diverse cultures and learn how to appreciate the worldwide traditions of the New Year.
Join us in a variety of cities for our New Year's Eve Bar Crawl. Save 20% with code DWF (drink with friends) and see all the perks of the event and great venues!

Here's Social Scene's list of the ten best and most interesting New Year's destinations outside of the US. Start planning your itinerary now--these places will totally amaze you!
1. Visit the World's Tallest Tower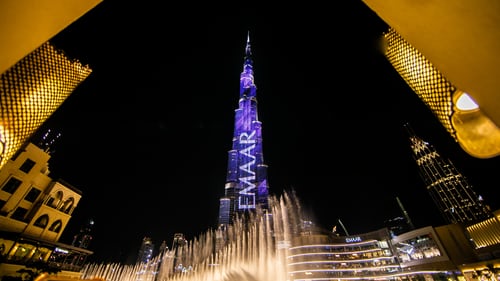 Climb high to see the fireworks at the world's tallest building
(Photo from Anthony Espinosa via unsplash.com)
Alt Text - New_Year's_Eve_At_The_Burj_Khalifa_Dubai
Dubai made headlines when the Burj Khalifa was constructed. What's so special about this structure? Well, it's the record holder for the world's tallest building--by far! This is really something you can only see in Dubai.
Standing at 2,716.5 feet, the Burj Khalifa has become one of the most popular venues for watching fireworks on New Year's Eve. Each year, people flock to the tower to witness the annual fireworks show in its full splendor.
For those who prefer a more quiet celebration, the nearby Burj Plaza is perfect for families.

2. Carnival and Party at the Beach - The Rio Way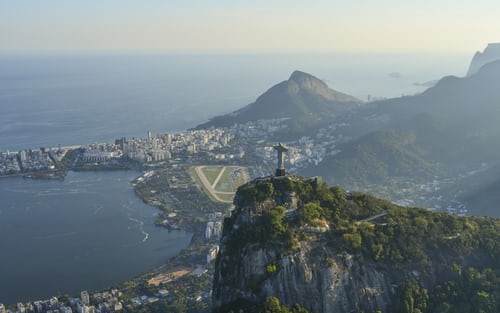 Join the iconic Rio Carnival and welcome the New Year at the beach afterward
(Photo from Raphael Nogueira via unsplash.com)
Alt Text - Copacabana_Beach_Rio_de_Janeiro_New_Year's_Eve
When it comes to parties, Rio de Janeiro knows how to throw them perfectly. Copacabana Beach is a crowd magnet, with about 2 million New Year's party-goers arriving for an evening filled with music and fireworks.
Leave behind the cold weather and enjoy the sunny, warm beaches of Rio. After watching the Carnaval, head down to the beach where there are other free festivities to enjoy.
Join the cariocas (locals) as they celebrate reveillon (New Year's Eve). Be there as everyone gathers to honor the Iemanjá by offering flowers and candles to the ocean. The main festivities take place at Copacabana Beach, where the majority of New Year's Eve is celebrated.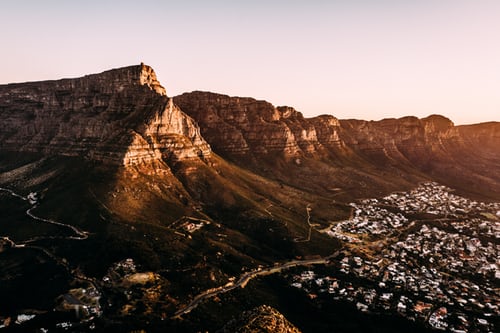 An electrifying fairy tale festival awaits you in Cape Town
(Photo from Andreas Selter via unsplash.com)
Alt Text - Fairy_Tale_Festival_Cape_Town_New_Year's_Eve
If there's one faraway place to celebrate New Year's Eve, it's Cape Town. This is one of the most breathtaking cities in Africa because of where it's situated, so visit Alcazar in Cape Town for its fairy tale festival.
The festivities are centered at the foot of Table Mountain. Treat yourself to 12 hours of music, fire dancers, and even Cirque-style performance art with none other than Olympic gymnasts. If you're looking for a premium experience to cap off your year, this is a perfect choice.
And don't forget to add to your notes: this year's theme is Disco Amazonia.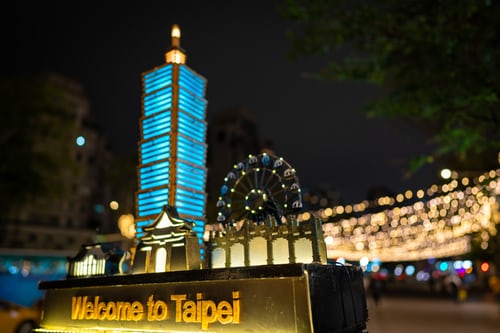 Have a star-studded New Year's Eve in Taipei
(Photo from Winston Chen via unsplash.com)
Alt Text - New_Year's_Eve_Taipei_101_Building_Fireworks
Inspired by Taipei's first-ever grand New Year's Eve event in 1995, the Taipei city government set out to label the city as the New Year City. This has spawned countless celebrations worth a visit, but the best place to celebrate New Year's is the Taipei 101 building.
What happens for the final stages of the countdown? Each floor of the building lights up from the first floor upwards, making the Taipei 101 a glowing countdown clock for the New Year. It's a sight to behold--and when it's over, there's still a fireworks show to look forward to.
If you're in town, enjoy the special ceremonies and other activities Taipei has in store for you.
Join us in a variety of cities for our New Year's Eve Bar Crawl. Save 20% with code DWF (drink with friends) and see all the perks of the event and great venues!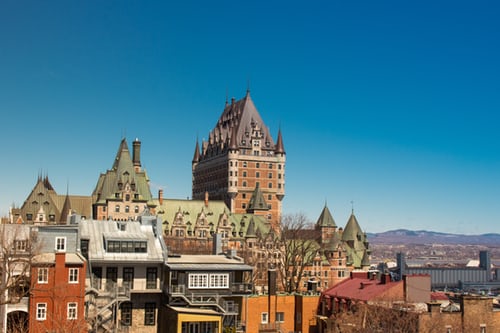 Head to Quebec for non-stop dancing and a magical experience
(Photo from Shawn Lee via unsplash.com)
Alt Text - New_Year_In_Four_Evenings_Quebec
Quebec celebrates New Year's Eve over four evenings filled with energetic dancing. Brace yourself and enjoy the beats of the best DJs in the city.
And this is just one of the many activities you can enjoy: Quebec also celebrates with carousels, Ferris wheels, and trips to the Nordic Village. There's so much entertainment to experience throughout your visit, but don't forget to stay for the free fireworks and make your New Year's celebration complete.
6. Lending a Helping Hand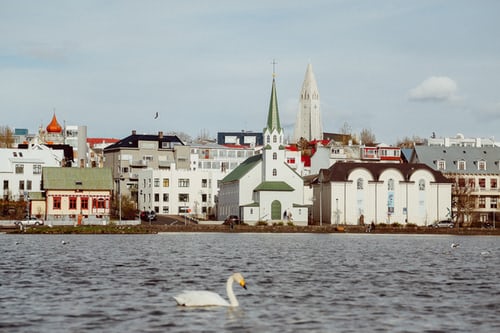 Light up the night with fireworks in Reykjavík
(Photo from Evelyn Paris via unsplash.com)
Alt Text - New_Year's_Eve_In_Reykjavík_Iceland
What's better than having fun at your New Year's celebration? Having fun AND helping others! New Year's Eve in Reykjavík, Iceland is special in its own way. Everyone looks forward to the fireworks at the end of the year--but these fireworks are sold by the ICE-SAR or Search and Rescue teams for the sole purpose of fundraising. This is something that all of Iceland supports, and everyone is happy to oblige.
Enjoy lighting fireworks with family or friends, and find mini fireworks displays that light up the city on New Year's Eve. You're also sure to enjoy the Bonfire & Firework Tour or the cruise ship tour of the many ships docked in the harbor. Not done celebrating? There are plenty of other cultural tours to enjoy during your stay in Iceland.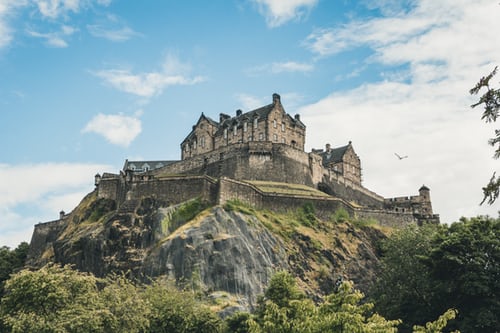 There's quite nothing like Edinburgh's Hogmanay celebration
(Photo from Jörg Angeli via unsplash.com)
Alt Text - Edinburgh_Scotland_Hogmanay_Viking_Style_New_Year
Edinburgh, Scotland has some interesting New Year's Eve celebrations that you definitely don't want to miss. The most popular is the Hogmanay celebration, which takes place over a span of 3 days and includes a Viking-style torchlight procession along the Royal Mile.
Don't miss the festivities, especially the Concert in the Gardens on the big night culminating in fireworks over the Edinburgh Castle. On New Year's Day, join the local tradition of a fancy-dress dip in the Firth of Forth. And these are just a few of the many activities you can experience in Edinburgh!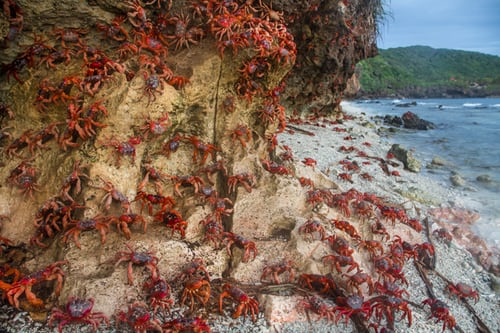 Be the first to welcome the New Year on Christmas Island
(Photo from Raphael Bick via unsplash.com)
Alt Text - Christmas_Island_Cultural_Festivals_New_Year
If you want to be the first to celebrate the New Year, then you want to travel to Christmas Island. Don't let the name confuse you: this place is one of the first in the world to celebrate the New Year.
Located in the Pacific Ocean, Christmas Island has plenty of cultural festivals during the holidays. Chinese celebrations include the Chinese New Year, the Hungry Ghost Festival, and the Mooncake Festival, and islanders also celebrate Hari Raya Haji as well as Hari Raya Puasa.
Immerse yourself in a mix of incredible cultures with local residents from Australia, China, Malaysia, and more, and celebrate a one-of-a-kind New Year's Eve!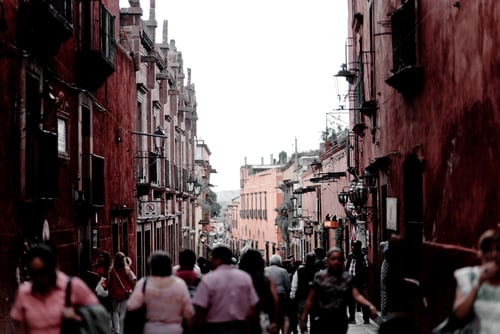 Feliz Año Nuevo! Welcome the New Year in San Miguel de Allende
(Photo from Jezael Melgoza via unsplash.com )
Alt Text - San Miguel_De_Allende_New_Year's_Eve
San Miguel de Allende is well-known as a World Heritage site and one of the most beautiful cities in Mexico. Visitors are awed by the seemingly eternal spring that envelopes the location, and it's fondly called the Sistine Chapel of Mexico.
Walk through the cobblestone streets and marvel at the Spanish Colonial architecture in the area. Celebrate the New Year by visiting the La Canada de la Virgin pyramids, trying out the traditional sweat lodge, or sampling the many mescals and tequilas at local bars.
Join us in a variety of cities for our New Year's Eve Bar Crawl. Save 20% with code DWF (drink with friends) and see all the perks of the event and great venues!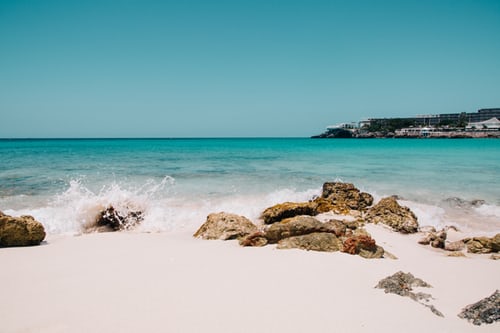 Sint Maarten, a true island destination for the holidays
(Photo from Rajvinder Singh via unsplash.com )
Alt Text - Sint_Maarten_New_Year_Beach_Parties
Pack up your bags and head to Sint Maarten, one of the best island destinations for celebrating the New Year. If you're confused about the difference between Sint Maarten and St. Maarten, here's the deal: the former is Dutch, while the latter is French.
You're sure to enjoy the end-of-the-year festivities on this beautiful island! The place is packed with New Year's Eve parties in hotels, lounges, beaches, and nightclubs all over St. Maarten.
Philipsburg, the capital of Sint Maarten, is a great spot to hang out for the New Year celebrations for anyone who wants to stay in a place where English is commonly used. Enjoy astounding fireworks at the Great Bay and do some shopping while you're at it at the Great Bay Beach Promenade.
About Social Scene
Social Scene creates a social "scene": an environment to connect people, build relationships and create memories through online campaigns and on-premise social events. Our focus is on providing exposure to our partnering brands, venues, and clients to connect with a great social audience through experiential marketing.
Social Scene builds brand awareness for partnering venues and brands, connecting them with a targeted audience to build relationships and create memories. Visit BeSocialScene.com for the most up to date events and to partner on an upcoming experience.
Want to build a live or online experience around your company's brand or venue? Email connect@besocialscene.com or send a message directly at BeSocialScene.com. Be Social. Be Seen.



References:
https://www.cnn.com/travel/article/new-years-eve-places/index.html
https://www.lonelyplanet.com/articles/new-year-around-the-world
https://www.cntraveller.com/gallery/best-new-years-eve-holiday-destinations
https://www.fodors.com/news/photos/20-best-places-to-celebrate-new-years
https://www.bustle.com/p/the-top-10-new-years-eve-2019-destinations-according-to-kayak-18842186
Grechelle Magbanua
Professional Content Writer
Social Scene