With the New Year right around the corner, you're probably planning where you're going to celebrate. If you love drinking, then we have good news for you!
It's time to share our list of interesting places to go for your New Year's fireworks and drinking celebration!
These prime destinations not only offer the best liquor, but also the opportunity to learn more about the drinks' history and culture. You're sure to find exciting places on this list that will make your New Year celebration count.
Get ready to pack your bags and cover distances this coming New Year, as Social Scene gives you a list of the top New Year's destinations you don't want to miss!
Join us in a variety of cities for our New Year's Eve Bar Crawl. Save 20% with code DWF (drink with friends) and see all the perks of the event and great venues!

Location: Aon Grand Ballroom, 600 East Grand Ave., Chicago, IL 60611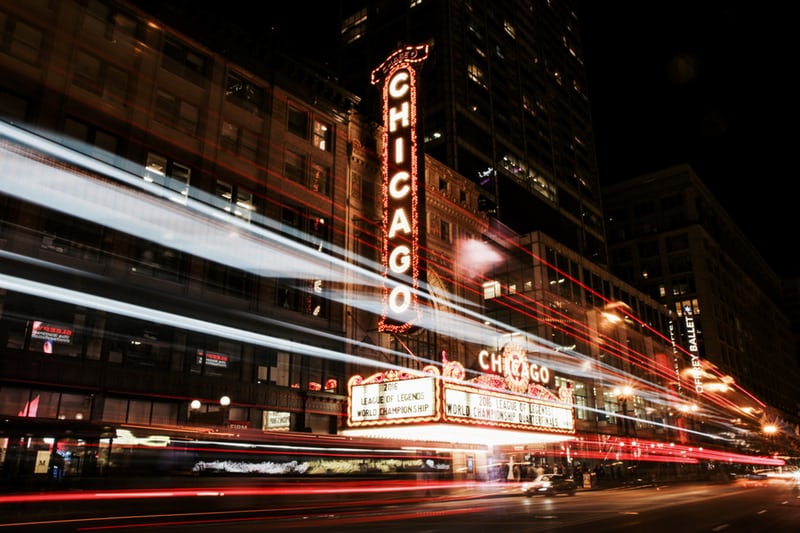 Celebrate your New Year's Eve in Chicago (Photo from Neal Kharawala via unsplash.com)
Alt Text - Chicago_Navy_Pier_New_Year's_Eve_Fireworks
The Navy Pier Fireworks or Annual Resolution Gala is THE event to attend in ChicagoPier. Not only are you welcomed by spectacular fireworks, but you also have your choice of more than 30 bars, all of which offer unlimited drinks. And don't forget to drop by the buffet stations and enjoy the beautiful views at the Lakeview Terrace and the Grand Ballroom.
Chicago is the place to go if you want a full experience of fireworks, food, and delicious beverages all in one magical night. Be there from 8:15 PM on December 31st to 2 AM on January 1st, with tickets starting at $109. Chicago is not shy about showing off its unrivaled fireworks shows -- be there and see for yourself!
Cruise the Chicago Skyline & Navy Pier fireworks with Social Scene NYE Yacht Party. Save with code DWF (Drink With Friends) while available.

Location: McNichols Civic Center Building, 144 W Colfax Ave, Denver, CO 80202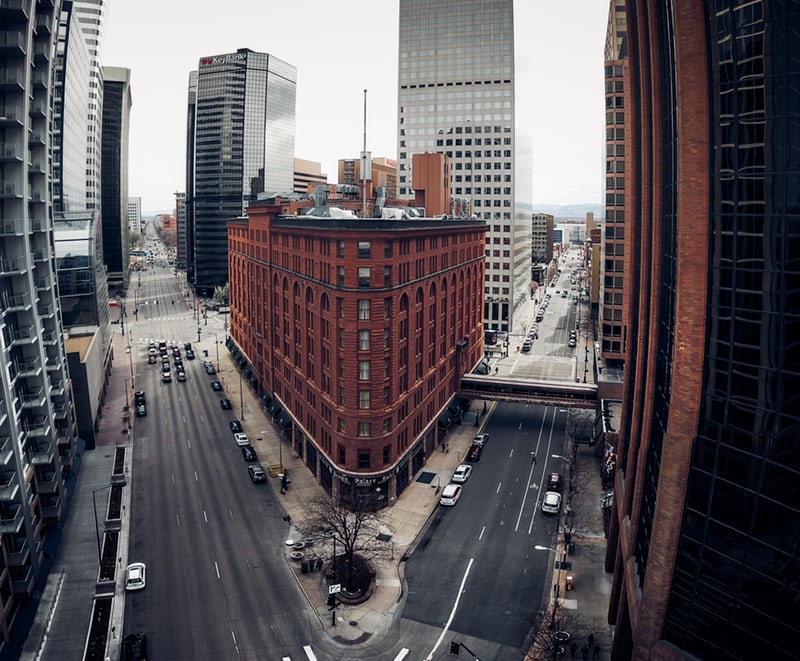 Denver is ready to give you the best New Year's Eve party! (Photo from Henry Desro via unsplash.com)
Alt Text - Denver_Resolution_NYE_2019_New_Year's_Eve
The Resolution NYE 2019 promises the best New Year's bash in Denver, with 3 floors of parties, DJs, and dancing, not to mention art installations and open bars. Plus, you won't have to miss any fireworks, since they're easily viewable from the venue.
Celebrate the New Year while enjoying good food, good music, good drinks, and good company with a direct view of the Denver New Year's Eve Fireworks show at the McNichols Building.
Location: Cloud 9 at Reunion Tower, 300 Reunion Blvd E, Dallas, TX 75207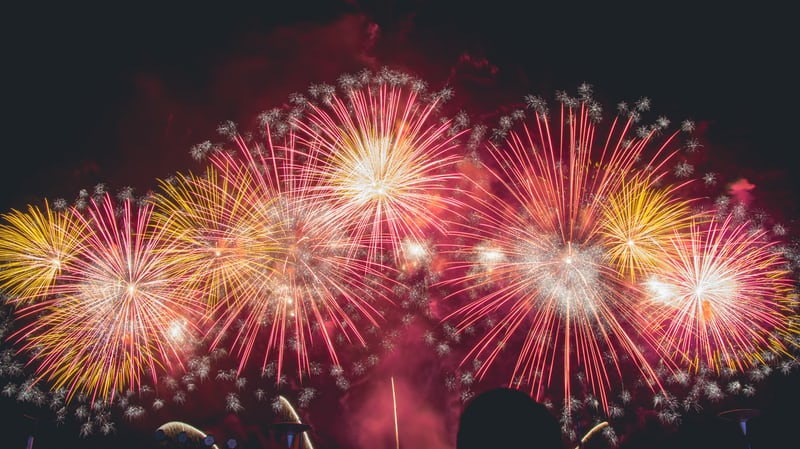 Enjoy the fireworks display from Reunion Towers this New Year
(Photo from Vernon Raineil Cenzon via unsplash.com)
Alt Text - Dallas_Reunion_Towers_Fireworks_Display_New_Year's_Eve
It's become an official tradition for Downtown Dallas to grace the New Year with fireworks from Reunion Tower. Be there at 9 PM on December 31st through 1 AM on January 1st to experience this exciting celebration.
You can also enjoy the view from the City Hall Plaza or get your tickets to the Over the Top NYE Party. Make your trip to Dallas count and be at the best celebrations!
Location: 10700 Pear Tree Ln, St. Louis, MO 63134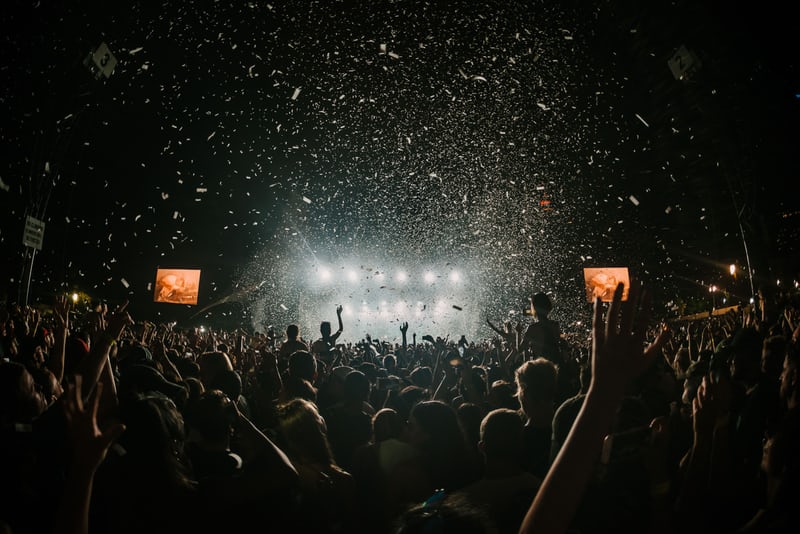 Get ready for a grand ball in Missouri (Photo from Tristan Gassert via unsplash.com)
Alt Text - Marriot_Missouri_New_Year's_Eve_Ball
For its 10th year, the most awaited New Year's Eve ball is returning to the Airport Marriott. If you're in Missouri for the celebrations, attending this event is sure to be an amazing experience. Get ready for a three-course dinner, live music, and, of course, an open bar.
Dinner runs from 7 PM to 9 PM in the Grand Ballroom and the celebrations will continue well into New Year's Day. Party tickets are $149, with the option of a $349 overnight package for couples.
Location: The Minneapolis Club, 729 2nd Ave S Minneapolis, MN 55402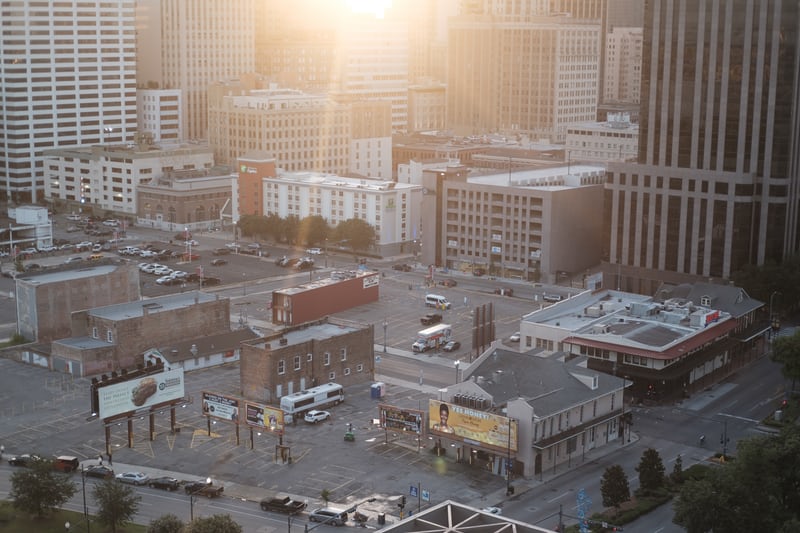 Party at the Minneapolis Club this New Year's Eve
(Photo from Danny Howe via unsplash.com)
Alt Text - The_Minneapolis_Club_New_Year's_Eve_Party
Have a blast on New Year's Eve with COUNTDOWN MPLS and enjoy two dance floors with the top DJs and the sickest beats. Dubbed as the "Best Minneapolis NYE Experience," this is a party you shouldn't miss!
Tickets run from $25 to $299 and doors are open from 10 PM on December 31st to 1 AM on January 1st. VIP tickets also give you access to exclusive levels with multiple rooms, dance floors, and a lounge seating area, plus exclusive VIP bars.
Social Scene offers weekly giveaways, discounted tickets, merchandise and more! Sign up below.
Location: 701 Decatur St, New Orleans, LA 70116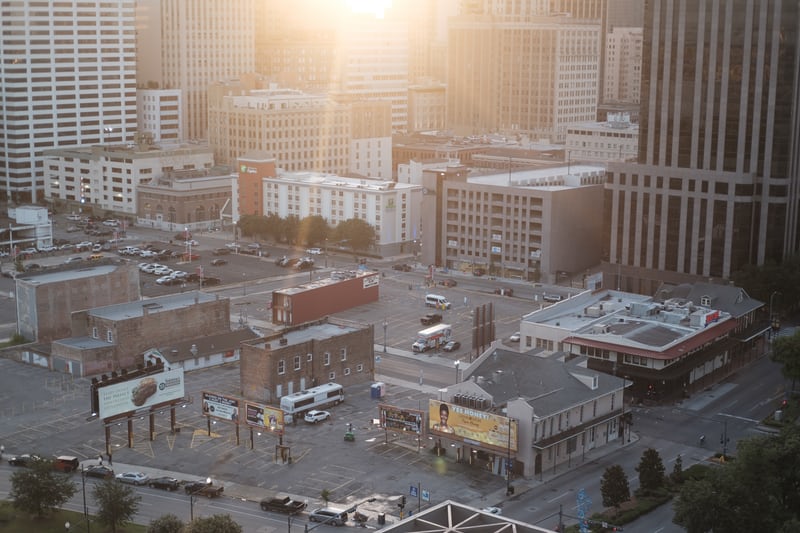 Party like you've never partied before in Louisiana
(Photo from Luke Michael via unsplash.com)
Alt Text - Jackson_Square_New_Year's_Eve_Celebration_Louisiana
One of the most popular places to go for New Year's is Jackson Square, located in the historic French Quarter of New Orleans. Look forward to the fleur-de-lys at 11:59 PM, live music, celebrity spotting, and overall fun at this free event.
The spot gives you a great view of the impressive fireworks over the Mississippi River, so make sure you stay for that! The surrounding area is full of Bourbon's Street's exciting bars and clubs, so you can party in the New Year to your heart's content.
Location: 501 Broadway, Nashville, Tennessee 37203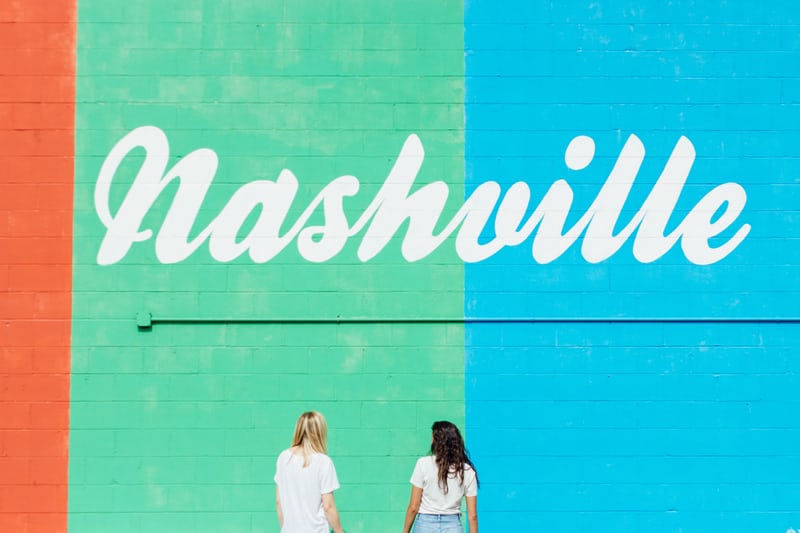 Count down to the New Year in the Music City
(Photo from Katy Anne via unsplash.com)
Alt Text - Nashville_New_Year's_Eve_Countdown
Nothing beats Nashville when it comes to big New Year's Eve celebrations. Be in the Music City from 4 PM on December 31st to 1 AM on January 1st to enjoy six hours of free, amazing live music -- and don't forget the countdown!.
Of course, no event is complete without food and craft beer, provided all around the site. Indulge yourself in local delicacies and the best craft beer and liquor in the city: visitors are welcome to enjoy and party all night long.
Location: 205 Ocean Front Walk, Venice, CA 90291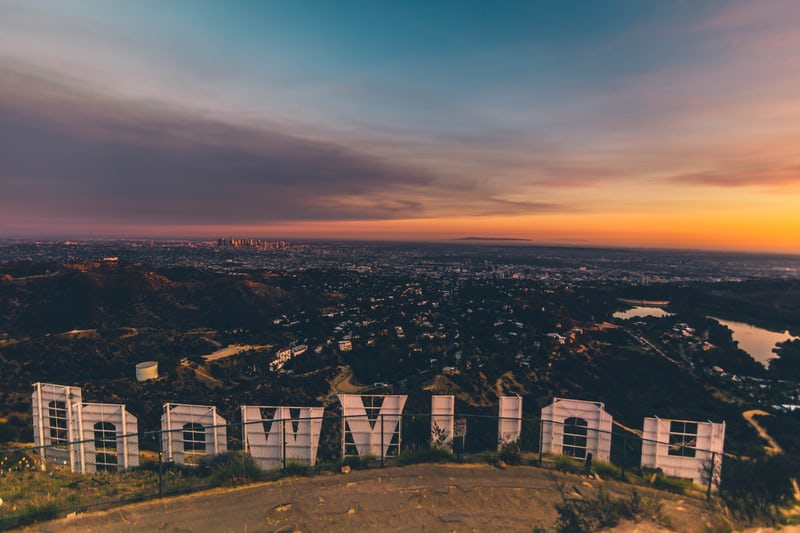 Waterfront Venice in California has your back this New Year's Eve
(Photo by Izayah Ramos via unsplash.com)
Alt Text - California_Waterfront_Venice_New_Year's_Eve
If you want to celebrate the New Year but keep it a little more laid back, you want to go to Waterfront Venice. Located on the Venice boardwalk, you can enjoy authentic Mexican cuisine and happy hour from 3 PM to 1 AM on the New Year.
There's no need to worry about cover charges since attendance is free. Better yet, you also get to experience the midnight champagne toast. This is the perfect getaway for those who just want to chill on New Year's Eve.
9. New Year's Eve at a Distillery: Kentucky and Beyond
Locations: Kentucky, Michigan, Ohio, and Pennsylvania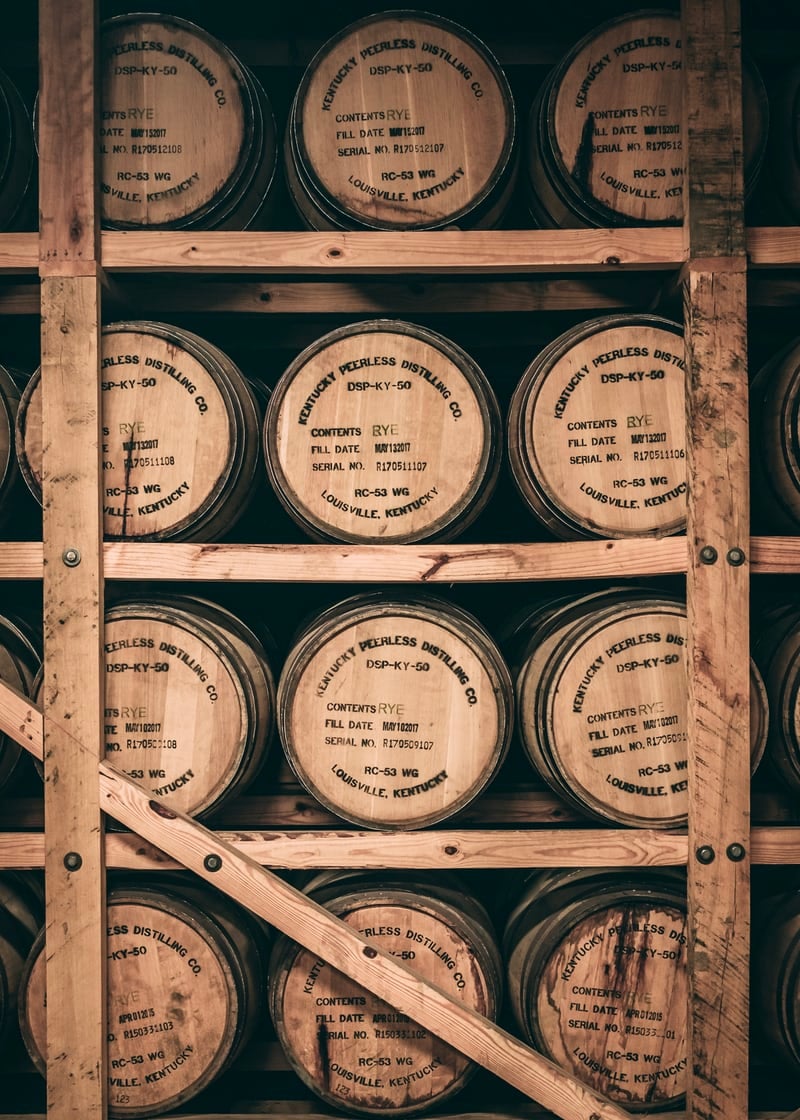 Whiskey lovers can celebrate New Year's Eve at the best distilleries in town
(Photo by Daniel Norris via unsplash.com)
Alt Text - Whiskey_Distilleries_New_Year's_Eve_Kentucky_Michican_Ohio_Pennsylvania
Tired of partying all night? If you've been to plenty of New Year's Eve parties and want to try something new, why not check out a distillery? Especially if you love whiskey, spending your holiday visiting distilleries can be just as special as the more traditional parties.
Angel's Envy in Louisville, Wigle Distillery in Pennsylvania, Journeyman Distillery in Michigan, and Watershed Distillery in Ohio are just some of the places to add to your list. Some even provide a special fine dining experience for visitors on New Year's Eve, so do something new for the New Year!
Location: Las Vegas Strip, Nevada, 89109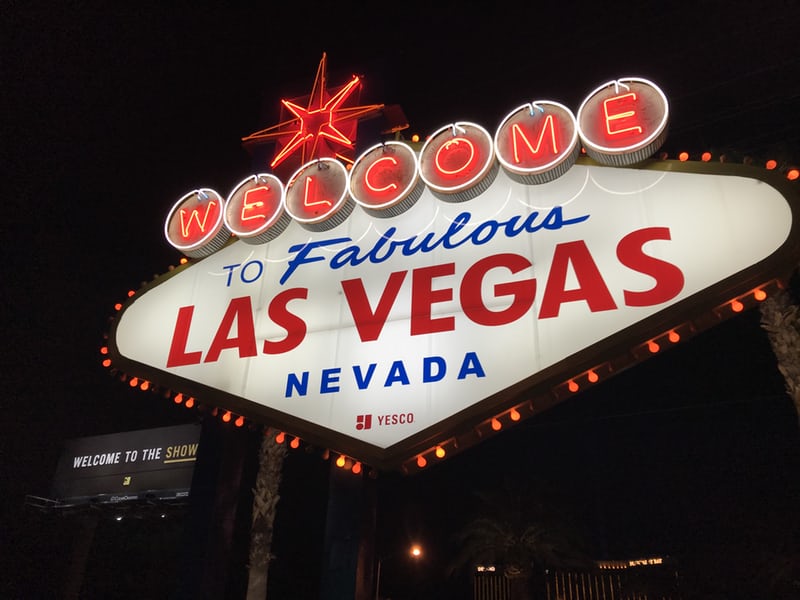 Have a blast with Las Vegas' legendary New Year's Eve fireworks display
(Photo by Guido Coppa via unsplash.com)
Alt Text - Las_Vegas_Strip_Fireworks_New_Year's_Eve
The Las Vegas Strip Fireworks on New Year's Eve is a sight to behold. If you want to go all out on your New Year's Eve experience, you won't regret coming to this place. Every year, a crowd of up to 300,000 gathers to witness the fireworks display, so brace yourself and be prepared for the hype!
Find yourself at the Las Vegas Strip on December 31st for the party kickoff at 6 PM. Seven different casinos from the Las Vegas Strip are participating in the event -- be there and check the event off your bucket list!
Join us in a variety of cities for our New Year's Eve Bar Crawl. Save 20% with code DWF (drink with friends) and see all the perks of the event and great venues!


About Social Scene
Social Scene creates a social "scene": an environment to connect people, build relationships and create memories through online campaigns and on-premise social events. Our focus is on providing exposure to our partnering brands, venues, and clients to connect with a great social audience through experiential marketing.
Social Scene builds brand awareness for partnering venues and brands, connecting them with a targeted audience to build relationships and create memories. Visit BeSocialScene.com for the most up to date events and to partner on an upcoming experience.
Want to build a live or online experience around your company's brand or venue? Email connect@besocialscene.com or send a message directly at BeSocialScene.com. Be Social. Be Seen.


References:
https://www.choosechicago.com/articles/holidays/new-years-eve-celebrate-in-chicago/
https://www.denver.org/things-to-do/fall-winter/denver-new-years-eve/
https://www.vitalculture.com/category/new-years-eve-parties-events-minneapolis
https://www.vegas.com/holidays-in-las-vegas/new-years-eve/
https://www.visitmusiccity.com/newyearseve
https://thewaterfrontvenice.com/
Grechelle Magbanua
Professional Content Writer
Social Scene