A great way to socialize with friends, especially during the eve of the New Year, is to plan an awesome shindig. A New Year's Eve party that is guaranteed to bring people together their creed or background.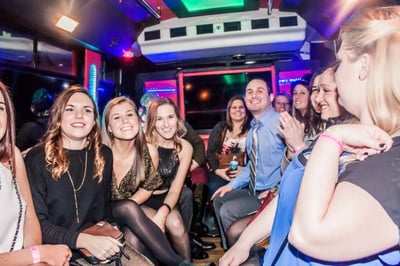 However, if you must party, why choose to get stuck in one place when you have a choice to go around town and paint it red? Sounds impossible? Not really -- especially if you enjoy the New Year's Eve Festivities with a Limo Party Bus.
Limo Bus parties are one of the fantastic ways to bond and make new friends. Here are some of the reasons why:
1. Limo Buses are a swanky way to party
If you are up-to-date with the trends, the style of partying has gone from having a good time from one place to hopping from place to place. Another good thing about Limo buses is that if things don't go as well as you hope it to be, you have a mobile party to take you to the next stop.
2. Limo Buses allow you to travel with style
Not only will you get to go flit and flutter from place to place, but you also get a license to dress up glamorously. Partying in a limo bus offers an experience and party while you travel from jaunt to jaunt.
3. Limo Buses with multiple venue options makes for an affordable Eve
You have wheels, options for destinations and never stuck at one place for an all-you-can-drink package you paid too much for and do not enjoy. Plus these party buses allow you to enjoy tasty beverages while you ride.


Looking for 2019 Bar Crawl events!? Join us to ring in 2019 and save with code NY30 for this year's NYE Bar Crawls!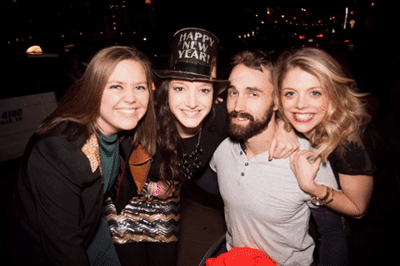 If you want to experience a one of a kind limo bus party, then grab a ticket to the New Year's Eve (NYE) Limo Bus Bar Crawl.

With this event, all you need to do is sit back, relax and get to bar hopping with the best bistros that 5 cities (Chicago, Dallas, Denver, Kansas City or St Louis) have to offer. Not only this, but you will also get to have awesome goodies, drink specials and more to ring in the New Year.
So grab a friend today, then party hard and experience great fun, friends, and food with the New Year's Eve (NYE) Limo Bus Bar Crawl. For more information, click the button below and select your city on December 31!


Want to save up to 50% on future events and Social Shop items? Sign up below!


Be Social. Be Seen.


Connect with us at BeSocialScene.com, william@besocialscene.com, @BeSocialScene, #BeSocialScene or 312.600.9035!

Cheers!

William Holdeman
President & Co-Founder
Social Scene





Social Scene (BeSocialScene.com) - An online and on-premise solution to corporate event planning and brand building! Build your brand with your team, clients, or the community around you! We work with you to produce custom online and on-premise experiential concepts to build your brand!