2018 is almost over. Now is the time to look at this year's accomplishments and look forward to more success in 2019. Whatever achievements and victories you have gained this past year, give yourself an awesome New Year's Eve party as a reward for all of your efforts.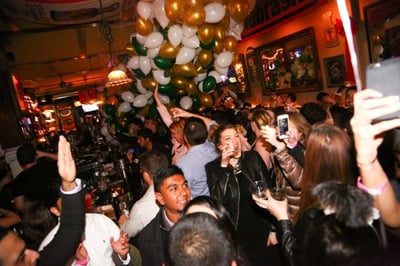 Here are excellent ways to party on New Year's Eve:
1. House Party
The most affordable and the most accessible way to have a great party with some of your closest and most loved is throwing one in a home. This house might be yours, your friends' or your neighbors.' Just throw in a dash of good booze, good music, and good food. You are already set for good fun with great company -- especially when the fireworks come out, it would be a perfect, casual yet a fun soiree!
Join us in a variety of cities for our New Year's Eve Bar Crawl. Save 20% with code DWF (drink with friends) and see all the perks of the event and great venues by clicking below.
2. Yacht Party

If you want to give yourself the ultimate New Year's Eve reward, hop aboard a yacht party with your friends. A yacht party offers all the marvelous characteristics of all the ways to party in Chicago. You get to have the sophistication of the hotel party, the warmth of a house party, the mobility of a limo bus, a relaxed experience like the bar party, and also, you get to see Chicago's beautiful skyline like that of a roof party. To add to this list, the impressive fireworks display and how the fireworks' reflection shimmer on the water is sure to kickoff 2019 in style. A yacht party definitely makes it a memorable party experience.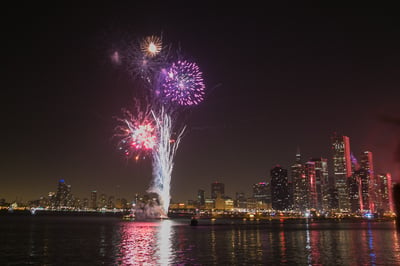 3. Bar Party
Having a bar party allows you to hang out at your favorite watering hole in a relaxed, fun experience. You may enjoy a beer or relax at a wine bar, but whatever your bar party is, you are sure to enjoy your shots and lengthy discussions with your favorite people.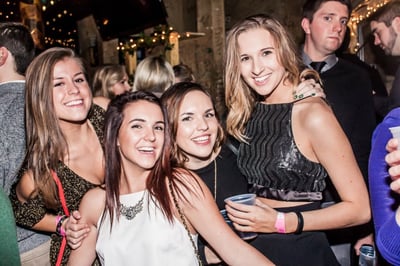 4. Limo Party Bus
Want to party in elegance? Hold your New Year's festivities in a limo party bus. A limo party bus lets you travel stylishly around the city while painting the town red. To make it an even more unforgettable affair, throw one with a theme to spice things up. One thing good about a limo bus party is that you also have options on where you end up. If you need ideas on where to go, see below and join our Limo Party Bus Crawl!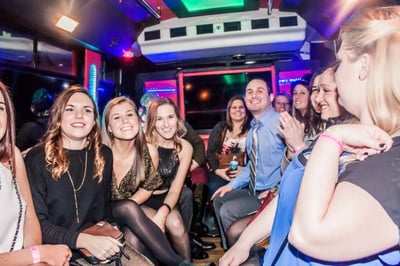 5. Hotel Party
Take your partying a notch higher by making it into a hotel party. Having a hotel party exudes a confident, sophisticated vibe, therefore, all the more reason to add an open bar, a DJ, a group of servers and a smorgasbord of delicious cuisine. Put on some soft mood lighting, a photo booth, and tasteful decoration to complete the package. Added bonus, secure a room and just head up on the elevator to fresh sheets and all the amenities a hotel has to offer.

6. Rooftop Party

Enjoy a fantastic skyline view through a rooftop party. A rooftop party brings a special touch of flair. To bring some pizzazz to any rooftop party, just add mood lighting, a conversation-starter, decor, and an open bar of food and drinks to keep your group enjoying all festivities into the New Year.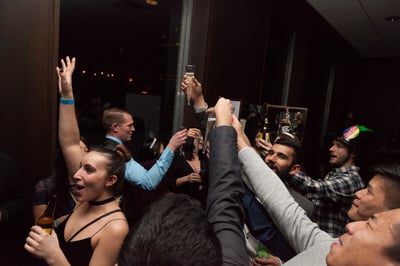 Still undecided? Can we suggest our unforgettable Yacht Party and Enjoy 10% savings with code NYE10!
See the beautiful fireworks show paired with the Chicago Skyline. Included in this party package is a full open bar, as well as a food buffet with dessert, a photo booth, a DJ, piano bar and a New Year's Champagne Toast! Not to mention the fun people you are going to meet.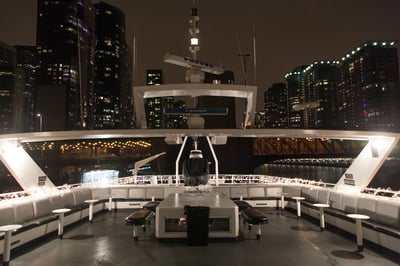 Why do you need to party anywhere else? Celebrate the end of the year with a bang by coming to the Chicago 2019 NYE (New Year's) Yacht Party. Experience a step up to any other NYE party and feel the magic of the New Year. Purchase tickets soon, only 300 seats available.


Enjoy a variety of bars, drink specials, party favors, midnight champagne toast and more! Use code DWF to save!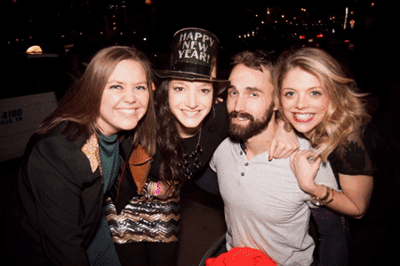 Be Social. Be Seen.



Connect with us at BeSocialScene.com, william@besocialscene.com, @BeSocialScene, #BeSocialScene or 312.600.9035!

Cheers!

William Holdeman
President & Co-Founder
Social Scene





Social Scene (BeSocialScene.com) - An online and on-premise solution to corporate event planning and brand building! Build your brand with your team, clients, or the community around you! We work with you to produce custom online and on-premise experiential concepts to build your brand!