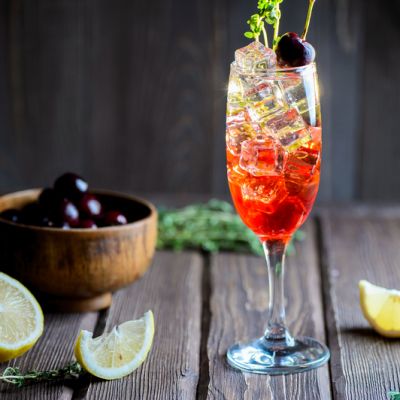 More than the city's trademark of being a basketball haven, Chicago is also a place where you can both relax with drinking while travelling.
Taking a spirits tours is the best way to have a fun and full experience while in the city. Not only does it give you the chance to taste the best brands of spirits in town, but you also get to have an insight of how these spirits were produced.
And without further ado, Social Scene gives you the Top 8 Spirits Tours in Chicago.
Experience a unique spirits tour at Baderbau Brewery and Tap. Roam around the brewery's 25,000 square foot manufacturing plant and sample products tool. Its massive space, public tours and extravagant tastings are open every Saturday.
The brand is known for lagers and beers that are extracted from wheat. Tour stops include Cermak and McCormick. Once overwhelmed with the sampling and knowing the process of spirits-making, one can purchase bottles and cans in their own retail store.
Enjoy whiskey this winter and save with code DWF (drink with friends).


Begyle Brewing Company is located in the Ravenswood Industrial area in Chicago that also hosts a fun spirits tour. Aside from its unique name, Begyle impresses patrons with its non-stop day to day wide drink selection and tap room accommodation. Cardinal liquors, beers, and wines are just some of the beverage available.
Chicago Distilling Company is a family owned spirits tour located on the street of Chicago's Milwaukee Avenue. Established in 2010, the simple beer business became known across the city and now globally. With its grassroots origin - beers and wines cocktails are mostly made from hand craftsmanship.

This tour mesmerizes guests on how they they use organic grains for their spirits, then distilled in small batches for quality flavors. As the tour encores, make sure to take home canned cocktails in the departure.
Empirical Brewery has been making its name for new and innovative beer making, which is why you should be including this on your must-try spirits tour in Chicago.
With its advertised beer dinner, guests can witness and taste drinks fermented and extracted from organic raisins, wheats, ryes, but are blended from the company's state of the arc 30 barrel production system.
Enjoy your next tasting at 50% off, click below!
Inside Goose Island's Tasting Room
The 45-minute spirits tour here in Goose Island is a must experience in Chicago. Dubbed as one of the best drink breweries in Chicago, it's is a requisite to wander around and witness the company's formulation and manufacturing of their products.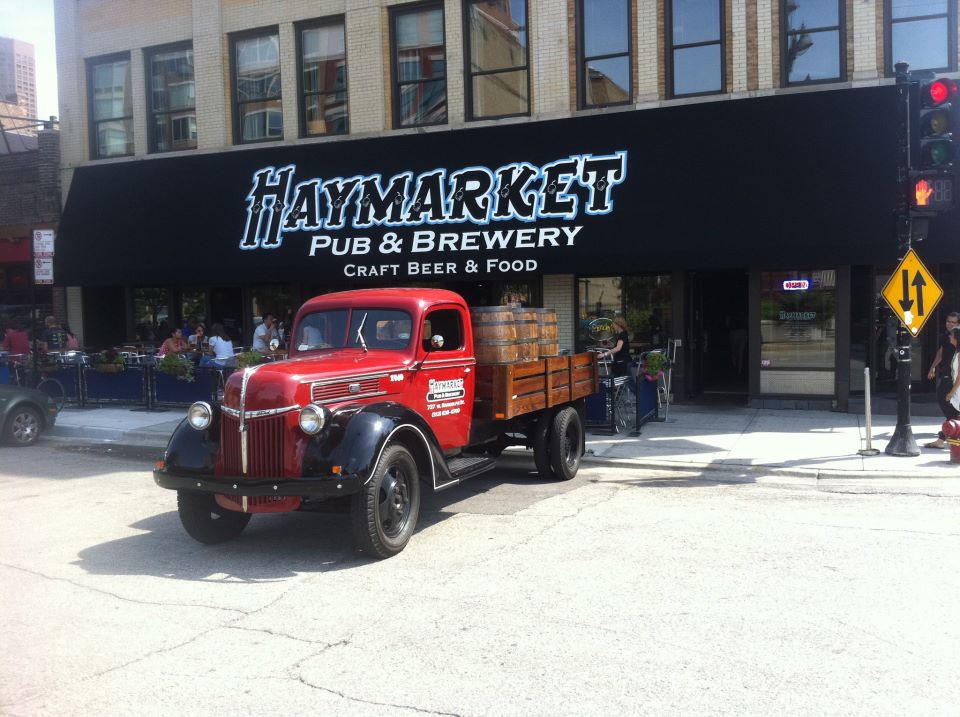 Facade of Haymarket Pub & Brewery
During your spirits tour at Haymarket Pub and Brewing, not only will they showcase their beer menu but guests also get to taste burgers and chips as well. Haymarket's bar also showcases amazing German drinks such as Schwarzbier, Lager-Dunkel Munich, Dopplebock and Hefeweizen. Situated on Randolph Street, their spot has a convenient atmosphere, relaxing staff and more refreshing beers.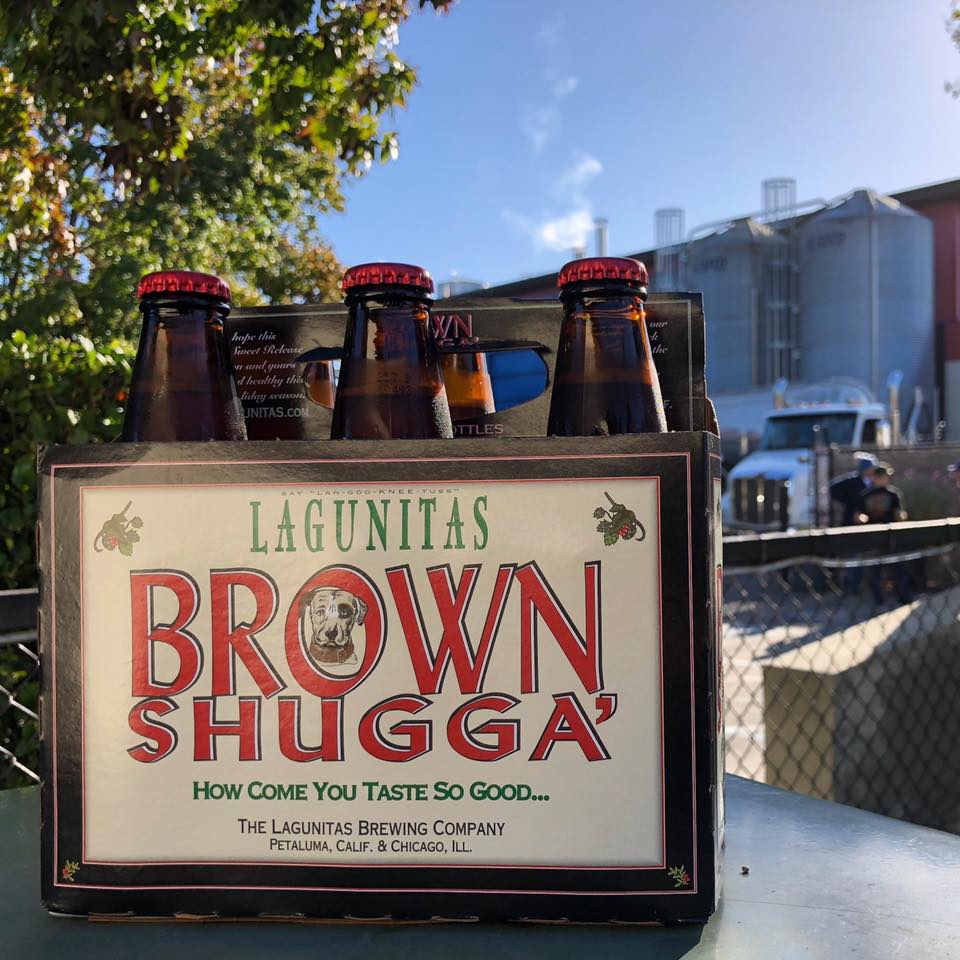 Finished products at Lagunitas Brewing Co.


Lagunitas Brewing Company
is one of Chicago's biggest beer brewery companies and facilities. During your spirits tour, guests will see the taproom and sample their genuine
beers
as well. Not to mention, Lagunitas has a wide selection of beers branded as one hitters, Indian flagships and limited releases.
Group tour at Motor Row Brewing
Motor Row Brewing hosts spirits tour that entangles itself with rich Chicago music. Guests can live and quench their thirst with Dry Humor and Reclamation Lager that are made from the ingredients from the countries of Belgium and Germany. They house three private event spaces which can accommodate parties for groups as 10 or as large as 100.
Enjoy whiskey this winter and save with code DWF (drink with friends).


About Social Scene
Social Scene creates a "scene" an environment to connect people, create memories and build relationships through online and on-premise social campaigns; focusing on providing exposure to our partnering brands, venues and clients to connect with a great social audience - Experiential Marketing.

Social Scene builds brand awareness for partnering venues and brands, connecting them with a targeted audience to build relationships and create memories. Visit BeSocialScene.com for the most up to date events and to partner on an upcoming experience.

Want to build a live or online experience around your company's brand or venue? Email info@besocialscene.com or send a message directly at BeSocialScene.com. Be Social. Be Seen.


Sources:
https://www.tripadvisor.com.ph/Attractions-g35805-Activities-c36-Chicago_Illinois.html
https://www.tripadvisor.com.ph/Attraction_Review-g35805-d7186565-Reviews-Lagunitas_Brewing_Company-Chicago_Illinois.html
https://www.tripadvisor.com.ph/Attraction_Review-g35805-d5845175-Reviews-Haymarket_Pub_Brewery-Chicago_Illinois.html
www.begylebrewing.com/home/where-to-buy/
Denise Villamar
Professional Content Writer
Social Scene