It is the "brrr" or "beer" months once again, and it means parties, friends and holiday spirits. After September, there are a lot of holidays lining up in the calendar. Halloween, "Friendsgiving," -- there is such a thing! -- Thanksgiving, Christmas and some birthdays, company holiday parties and maybe throw in some parties for two?
Whichever way you choose to celebrate, one question yet remains: Are you still planning to bring that same old wine you always carry with you to every soiree you're invited to? If wanting to mix it up, here are three, easy to make cocktails to add spirit to the spirits!

Interested in attending a whiskey event? Join us for Winter Whiskey Tasting Festival and save 20% with code DWF (drink with friends). Select your click below and select your city!



Cherry Gin-Gria
Have red wine? Jazz it up by upgrading it into a Cherry Gin-Gria. A sure winner for wine and non-wine lovers. Not a numbers person and like to eyeball it? Use our suggested for parts and measure out as much or as little as you like!
You'll Need:
2 oz (2 Parts) of Gin
2 oz (2 Parts) of Cherry Syrup
6 oz (6 Parts) Club Soda
1 oz (1 Part) Red wine
How To:
* Put ice cubes to fill a tall glass.
* Pour in preferred gin and cherry syrup into the tall glass of ice. mix well.
* Add in a lavish amount of club soda to lighten up the taste.
* Using the back portion of a wide, flat spoon, sprinkle the red wine over the mixture. The idea is to get it to layer over the cocktail mix.
* Sink a few frozen raspberries and maraschino cherries to complete the Cherry Gin-Gria.
Social Scene Tip: No club soda? Switch it with either ginger ale, 7up or Sprite. These 3 drinks are known to be suitable mixers.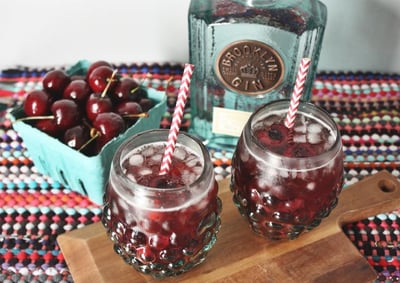 Irish Coffee
Beat the cold, holiday weather with this delicious, yet simple to make, cocktail. This classic contemporary concoction of a drink is a great pick-me-up -- whether you are extending your after party hours or just a simple me-time nightcap after a long, exhausting day.
You Need:
1.5 oz (3 Parts) Irish Whiskey
2.5 oz (5 Parts) Brewed Coffee
1 oz (2 Parts) Fresh Cream
1 tsp Brown Sugar or 2 cubes of White Sugar (Your Choice)
How To:
* Preheat a heatproof Irish Coffee Mug.
* Once the glass is warm, add the sugar then pour in the hot coffee until it fills the glass ¾ full.
* Mix until sugar is dissolved then add whiskey
* Top it off with a layer of cream. Serve hot.
Social Scene Tip: Refrain from using an espresso-type coffee as it ruins the balance of flavors between the coffee and whiskey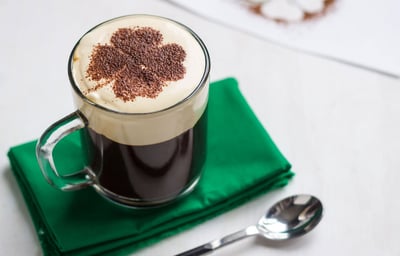 Want to save 50% on whiskey events? Click below and enter your city!

Quick and Easy Old Fashioned
The cocktail that is named Old Fashioned is nothing but old. Think of it as more of a classic, timeless drink. This cocktail mix is an easy and fast to do a variation of that original and unforgettable cocktail.
You Need:
2 oz Bourbon or Rye Whiskey (or as much as you like)
2 to 3 dashes Angostura bitters (for every 2 oz pour)
1 sugar cube (for every 2 oz pour)
Few splashes of water (for every 2 oz pour)
Orange and/or Cherry, to Garnish (optional)
How To:
* Put the sugar cube in a nice whiskey glass.
* Sprinkle in some the Angostura bitters, as well as a few drops of plain water
* Add whiskey, stir until the sugar cube is dissolved.
* Add ice cubes and whisk rapidly with spoon.
* Garnish with a cocktail cherry and/or a slice of orange.
Social Scene Tip: Can't wait for the sugar to dissolve? Try honey, simple syrup or even maple syrup to sweeten your mixture.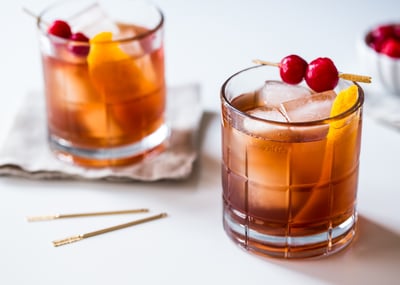 Make these three, quick and easy to make cocktails and it is sure to liven up your cocktail game in the next party you are about to go.


References:

https://www.besocialscene.com/events/
http://www.geniuskitchen.com/recipe/cherry-gin-gria-324269
https://www.liquor.com/articles/how-to-make-irish-coffee/
http://iba-world.com/iba-official-cocktails/old-fashioned/