As we all have experienced over the last couple of months, winter is cold, dark and somewhat anit-social! Where did all our friends go? At Social Scene, we encourage you to go out as much as possible and if that means you need a tasty warm beverage, we support that too.
One of our favorites is the infamous Hot Toddy! We have done some research in each of our cities of where you can find some quality Toddies to sooth your throat and spirits! So during this winter chill, make sure you chill with a Hot Toddy in your city or any one of the cities we connect people in!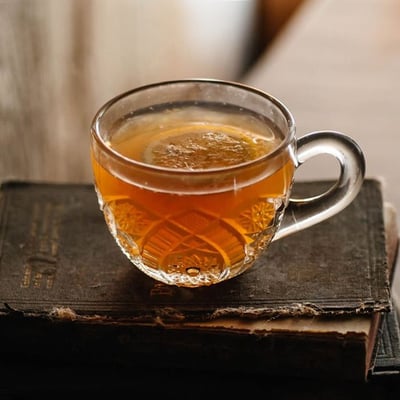 Chicago
Sign up for updates on whiskey events and save 30% on your first purchase!



Dawson:

In West Town The Dawson has an amazing brunch and dinner with their signature chicken fried Lobster, but they also make a mighty fine Hot Toddy! In the summer they also sport a great patio and balcony seating area to enjoy!
Formentos:

Located in The West Loop, and like many of its neighbors, has so many other amazing dishes to enjoy! This swanky spot is known for many of its cocktail selections, so you know they can handle the classic Hot Toddy!

IO Rooftop Lounge is known for its amazing views, food and tasty dishes, but you should see the Hot Toddy setup they brew for you! They serve it table side with our friend Jameson and it brews right in front of you (http://iogodfrey.com/wp-content/uploads/2016/11/CocktailMenu.pdf). They also sport a very tempting Happy Hour menu during the week!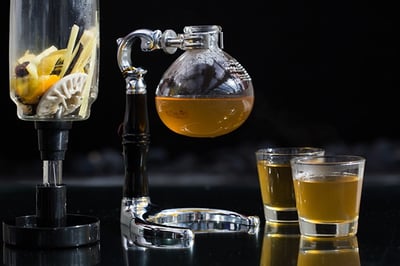 Dallas
Trinity Hall Irish Pub:

You cannot go wrong with a classic Irish jaunt for a hot toddy and what better than having a nice warm drink and the option of 300 whiskies! Located in Upper Greenville area, enjoy monthly tasting events and other sporting games local or across the pond!

The Old Monk:

Not only does this spot serve up a nice Hot Toddy but you can enjoy some of their sister locations on McKinney (Blackfriar Pub and Idle Rich Pub). They devote a whole page on their site to the tasty warm drinks they offer during these chilling months! https://www.oldmonkdallas.com/hot-drinks
The Mansion Bar:

This cozy and inviting spot not only offers up live music 3 times a week but their decor is a perfect mix with a Hot Toddy! Located at the Rosewood Hotel, all are welcome to partake in the American cuisine and traditional Texas decor.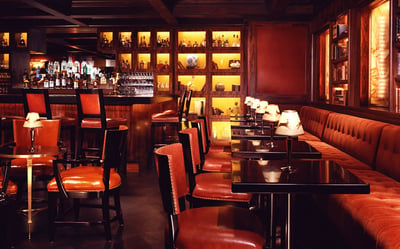 Check out more locations in Dallas & Fort Worth for drinks: http://www.guidelive.com/booze-news/2015/11/25/dallas-fort-worth-bars-serving-hot-cocktails


Join our giveaway and Win A Bourbon Trail Trip for 2, all expenses paid! Enter To Win!

Denver
The Horseshoe Lounge :

In Uptown this Speakeasy feel neighborhood bar serves up a casual and relaxing environment, with Jukebox, screens and pool tables. The Hot Toddy is amongst friends and you will be too! Not hard to find the "Hotty Toddy" is listed right on the menu with 3-7p Happy Hour specials! Being from Chicago, we love that they sport the Chicago Dog for just $4!
This is a cocktail bar in its truest form, celebrating the 19th pre-prohibition vibe with the best of ingredients and passion in all they create! We have heard rumors they have a create your own Hot Toddy! It's a must try as anyone who has a 5 star on Yelp deserves some TLC!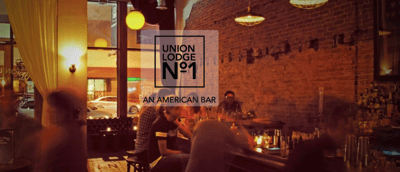 The Thin Man :

Given credit for the homey feel and welcoming patrons, it is easy to see why a cozy watering hole and a Hot Toddy go hand in hand! This is a small spot though, so be careful that certain hours might be quite busy! They are also known for their infused spirits! Yum!


Fort Worth

Bird Cafe :

Known for their small plates, we love the decor and the patio when the weather is nice. But when the weather is a tad chilly, try a Hot Toddy or Grammy's Cider! Though you do not need to stop there, their drink menu has many options to appease the pallet!
Whiskey Business :

Small neighborhood bar with some great specials and live music! We say you can enjoy a Hot Toddy near a fire or hole in the wall. The staff is great and you only need good people to have a great time!

We could not find too many more options, I hope you reading this can add some!


Houston

Double Trouble Caffeine and Cocktails :

Tasty small bites, sweet treats and warm Hot Toddy! They also carry other types of teas to indulge the pallet! This place is cozy and welcoming, why not invite the crew!

Julep Houston :

With southern fare and of course the delicious Mint Julep do not forget to visit in the summer! They also will serve you up a Hot Toddy in their own cozy Southern hospitality way! If you really feel like going all out with some great seafood, try the tower with your closest group of friends!

Public Services Wine & Whiskey:


We love the combination of wine and whiskey, so this place for us was an instant hit. The friendly service and available selection will keep you coming back for more! One thing we absolutely love about this place (we love bringing people together for social events) are their classes to come and enjoy, sip and learn more about a spirit of interest!


Indianapolis

Hotel Tango :

Heading from downtown, before you reach Fountain Square, you must stop at this distillery and bar! They have it all right in the tasting room and better yet they make their own from start to finish! What a fun way to warm the senses and support a local business! We also love that they feature flights so you can explore your taste buds with a variety of spirits!

Black Market :
One of our favorites since we first worked with them at our Indy Bourbon Trail event. Great menu of tasty bites and drinks! We love that they feature the Poor Teddy, a spin on a Hot Toddy but made with tequila! The staff is always great and its a nice cozy spot to the northern edge of all of Mass Ave nightlife hot spots!


Sign up for updates on whiskey events and save 30% on your first purchase!



Kansas City

Harry's Bar & Tables :

Classic go to in Kansas City's Westport neighborhood. They have a nice patio in the summer, but for the cold Kansas City nights, you need to order an oldie but goodie Hot Toddy! On St Pat's this is a community favorite as well as other events like Art Westport!

Thou Mayest :

Known for their coffee, they also brew up a nice and warm Toddy! Located in the Crossroads part of town, which is known for First Fridays and other fun art events, you will not only have a chance to relax and enjoy drinks onsite but take fine coffees and teas to go!
Miami

Beaker & Grey :
The decor and the drinks mmmmm! You have to give this place a try! The Happy Hour menu to dip your toe in or plan a night out and enjoy the Family Meal, a fun take on the family style we all need to get together and enjoy a just a bit more often (friends or family)!
Located at the Freehand Hotel, the bar serves up tasty cocktails and a BBQ! They refer to their patio as their backyard oasis and serves up a neighborhood backyard vibe to chill with friends or meet some new ones!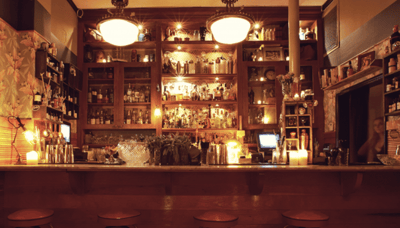 Milwaukee

County Clare :

What a fun and welcoming Irish bar with live music, beautiful stained glass windows and they just won the Guinness/Alcoholmanac Perfect Pint Competition! Milwaukee gets cold, so do not forget to stay social and warm with your Hot Toddies!

Burnhearts :

The Hot Toddy is where they start. Cozy environment and other tasty drinks on Milwaukee's southside will treat you to nice and warm after work drink or Sunday Funday! This is a very chill dark bar with friendly staff and tasty pours!


Minneapolis

Eli's Food & Cocktails:

A nice afterwork stop and you are ready to enjoy the rest of your evening! They have a great selection of food items to choose and they make many items in-house and buy local ingredients!

The Lowry:

When the Toddy is right on the menu, you know they are not messing around! They have great snacks on special from 3-6p and again from 10-midnight. An inspirational duo since 1993 (David Burley and Stephanie Shimp), they have opened many locations throughout the Twin Cities and we encourage you to visit them all! Highland Grill, Longfellow Grill, Edina Grill, 3 Squares, Scusi, Groveland Tap, Freehouse and Blue Barn to name a few more!


Nashville

Husk:

Located in Rutledge Hill, you can start with a Hot Toddy but you will not want to stop. The menu, both food and drinks and welcoming decor will keep you pleased for hours! This is a true Southern cooking experience, they will not let anything that did not come from the south in the doors! They extend this mantra to many of their drinks, also brewed or distilled in the south!

Holland House Bar & Refuge :

East Nashville is hot and this place is serving up hot drinks and dishes! They feature seasonal dishes to keep you coming back for more and a mouthwatering list of cocktails, not just for Toddy lovers!


St. Louis

Bailey's Chocolate Bar:

We love when we can mix our love for Hot Toddies and our love for chocolate! Located in Lafayette Square, you have to try everything on the menu! This area is a very welcoming one and the decor at Bailey's is one you will enjoy for the whole evening! That is why they have a late night menu!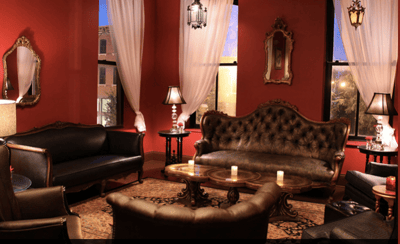 The Fountain on Locust :

Located in Midtown area, the decor will give that away, this is a fun and inviting spot! They have handmade desserts and chocolates, Champagne floats and of course a great Hot Toddy! Speciality soups and dishes will also keep you warm through the winter months, you are going to love this place!



Thank you for reading through and hopefully enjoying some of these great spots in the cities we have been able to explore! Be social through these winter months and stay warm and healthy with a Hot Toddy! We welcome you to comment and share of some your own favorite winter spots in your city!

Share in some other honey drinks and enjoy from the comfort of your own home!

We always love to share what is going on and fun things we find so checkout these options in Chicago or do a bit of research, there is so much out there to enjoy!

Join our giveaway and Win A Bourbon Trail Trip for 2, all expenses paid! Enter To Win!

Connect with us at BeSocialScene.com, william@besocialscene.com, @BeSocialScene, #BeSocialScene or 312.488.4838!

Cheers!

William Holdeman
CEO & Co-Founder
Social Scene & My Drink On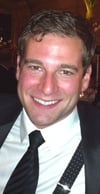 Social Scene (BeSocialScene.com) - An online and onsite solution to corporate event planning and brand building! Build your brand with your team, current clients, future clients or the community around you! We work with you to produce custom online or onsite experiential concepts to build your brand!