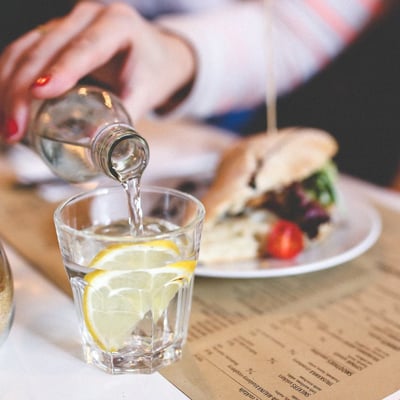 Get ready for a jam packed calendar of spirits events in Indianapolis happening this October and November. These events not only promote the traditions and cultures of the city of Indy but also introduce original beverages from their local industry and world-famous brands.
See below for some of the hottest events you will not want to miss for the world and to be enjoyed with your peers. Mark your calendars as Social Scene will give you the top craft spirits events in Indy!
October 5, 2018 (Fri) | 5:00 PM – 9:00 PM EDT
The Montage, 8580 Allison Pointe Boulevard, Indianapolis, IN 46250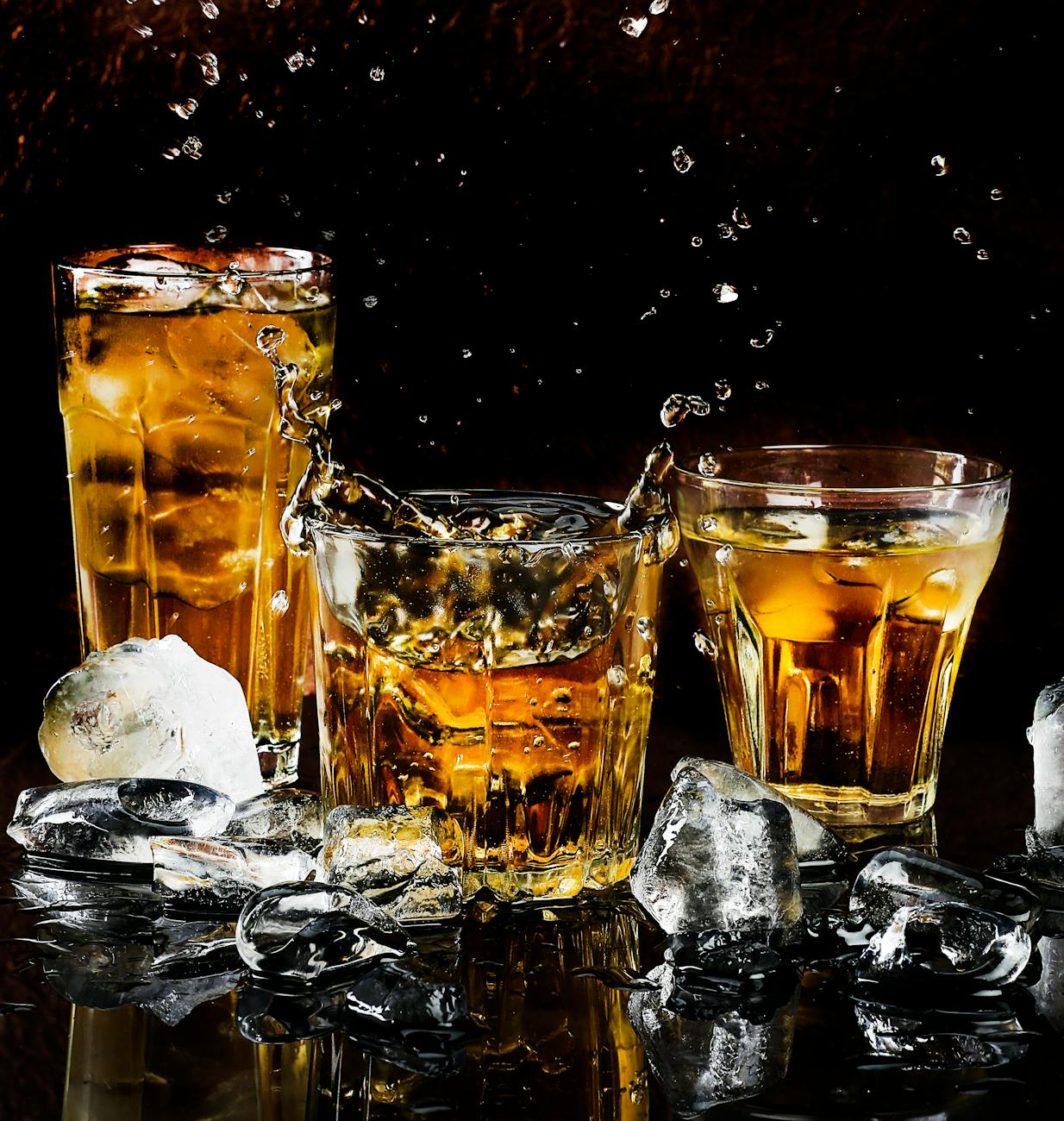 Get ready to taste the finest whisky and spirits at this event
Now that this expo is on it's 10th year, expect more whiskies and spirits to taste on Friday, October 5th at The Montage. This event will be featuring over 300 spirits, world's greatest whiskies, and a gourmet buffet by Kahn's Catering. There will also be a series of tasting sessions from the industry leaders, as well as an opportunity to talk to the brand ambassadors and spirits enthusiasts.
October 11, 2018 (Thurs) | 1:45 PM – 3:00 PM EDT
Inferno Room, 902 Virginia Ave., Indianapolis, IN 46203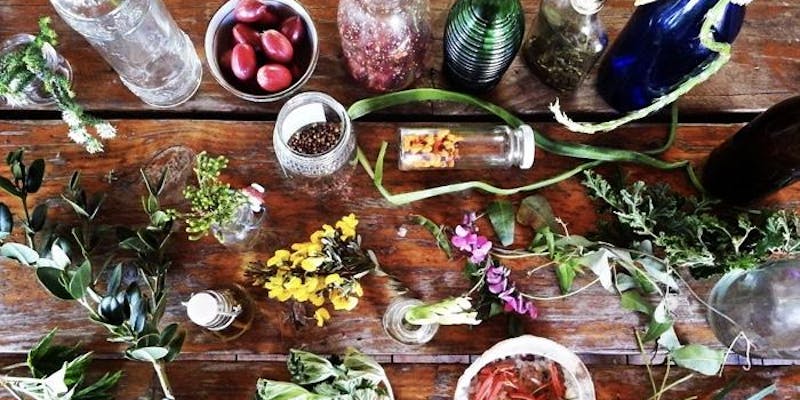 Get to know Marula and its uses on the upcoming symposium on October 11th
Broaden your knowledge in the upcoming symposium on the Marula fruit and other African ingredients, which will be happening on Thursday, October 11th at the Inferno Room. The talk will be headed by Sarah Hinsch of Terlato Artisan Spirits, and will cover the topics of history of these ingredients, its flavor profiles, uses in medicine, cosmetics, food, spirits, and cocktails.
October 20, 2018 (Sat) | 3:00 PM – 5:00 PM EDT
Big Red Liquors, 9908 East 79th Street, Indianapolis, IN 46256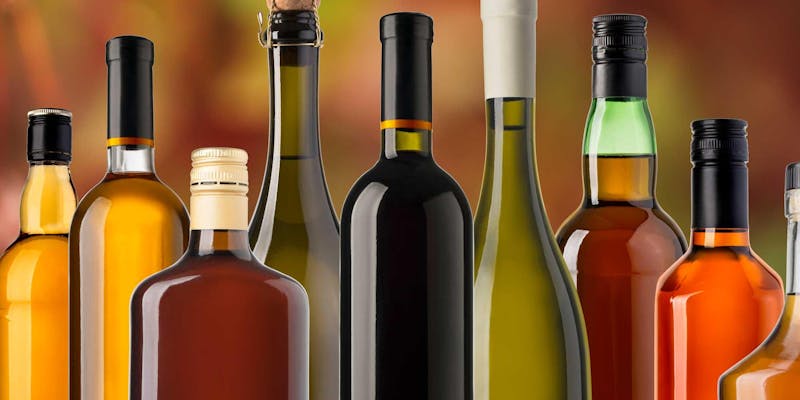 Discounted wines and spirits on October 20th!
Now that everyone is gearing up for colder months ahead, here is an exciting event which will warm up those months - the Fall Wine & Spirits SALE and Tasting, hosted by Big Red Liquors. Get your favorite wine and spirits with a 20% discount, as well as enjoy a cordial & liqueur seminar which will be headed by education specialist Marvin McKay.
October 25, 2018 (Thurs) | 6:00 PM – 8:00 PM EDT
Great Fermentations, 5127 East 65th Street, Indianapolis, IN 46220
More spirits to mix at the Mixology 101 events
Have you ever dreamed of becoming a mixologist? Then this Mixology 101 event happening on Thursday, October 25th willbe the perfect event for you. Happening at the Great Fermentation, this event will be headlined by Mixologist Brett W. Butler and will teach everyone how to create unique and balanced cocktails. There will be a hands-on opportunity to create your own drinks too!
November 3, 2018 (Sat) | 4:00 PM – 8:00 PM CDT
County Line Orchard, 200 S County Line Rd., Hobart, IN 46342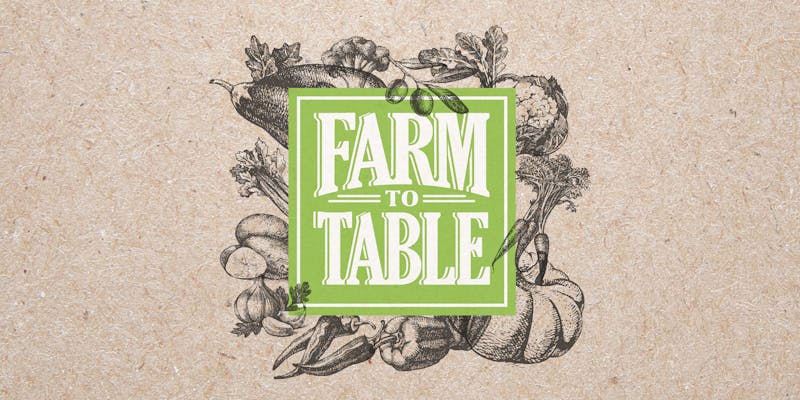 Farm to Table is one of Indianapolis's top spirits events this November, featuring Northwest Indiana's local farms, chefs, and brews. Happening at County Line Orchard, this event will include a spirits, wine, and beer tasting, along with fresh food and delectable desserts.
November 10, 2018 (Sat) | 7:30 PM – 11:00 PM EST
Eiteljorg Museum, 500 West Washington Street, Indianapolis, IN 46241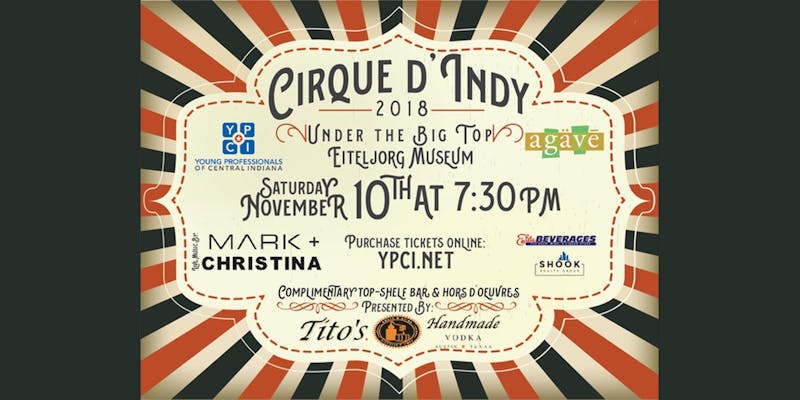 Get ready for a mind-blowing Cirque D'Indy which will be featuring a night full of circus décor, music from Mark + Christina, topped off with cocktails & hors-d'oeuvres for all guests. It will be happening on Saturday, November 10th at Eiteljorg Museum, and will start at 7 pm. This event is made possible by YCPI.
November 13, 2018 (Tues) | 6:30 PM – 9:30 PM EST
Cheers Tavern, 3823 N Broadway Ave. Muncie, IN 47303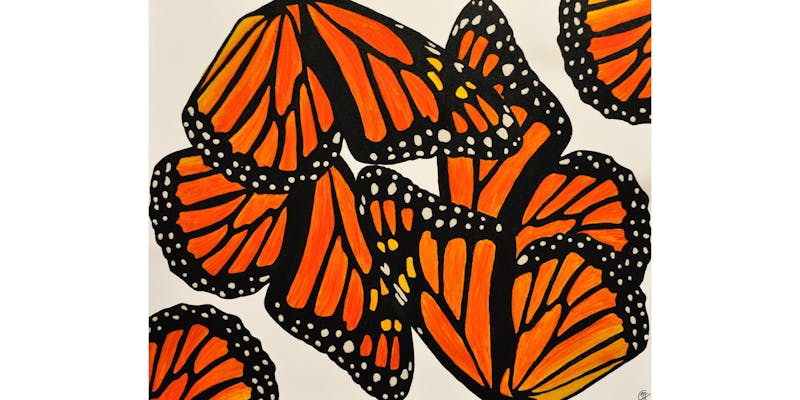 "Monarch Wings" by Misty Cougill
Let your creativity shine through and enjoy this exciting Cheers Cocktails and Canvas on Tuesday, November 13th at the Cheers Tavern. For only $25, you get to enjoy 2-3 hours of painting while enjoying some cocktails. The fee includes an apron, paint, canvas, brushes, and other tools. Hurry and register today.
PAST EVENTS
Best Cocktails For Entertaining At Home
July 16, 2018 (Mon) 6:30 PM - 8:00 PM EDT
Rabble Coffee, 2119 East 10th Street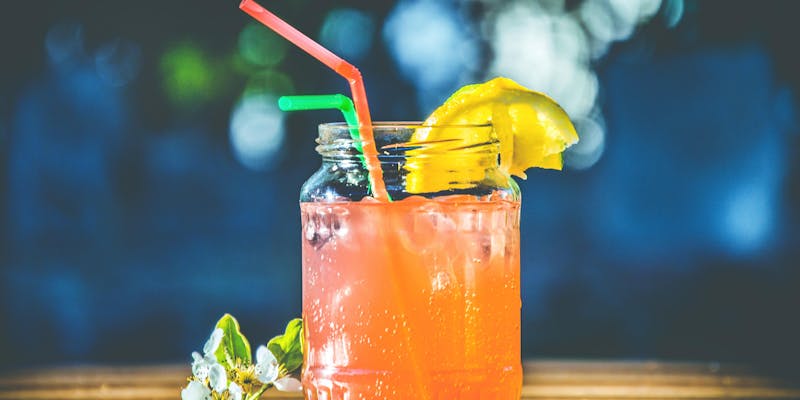 Get ready to personalize cocktails at Best Cocktails for Entertaining at Home on July 16th
Learn how to personalize your cocktails during this event. Headed by professional bartender Brodie Richards from Rabble Coffee on 10th Street will be a spirits class and mentoring day on July 16th. Participating students will be inspired by Brodie's easiest and most convenient methods to making homemade spirits for guests.
August 11, 2018 (Sat) 6:00 PM - 8:00 PM
21st Amendment, 3404 East 146th Street, Carmel, IN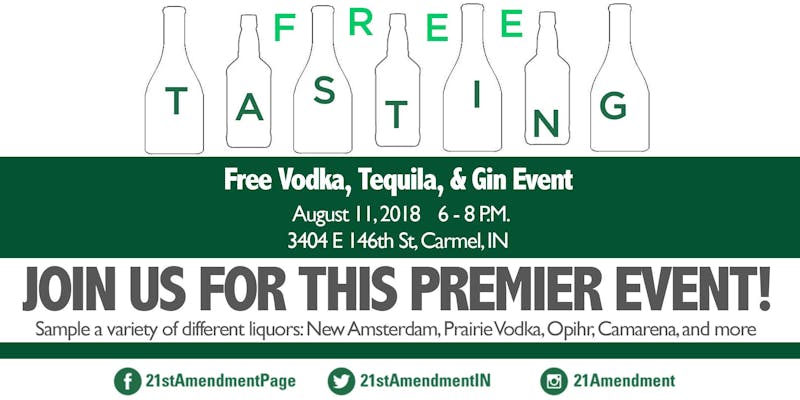 Official poster for Vodka, Tequila, & Gin Tasting
This is great news right here. Don't miss this free tasting event on August 11th at 21st Amendment. You'll get to sample vodka, tequila, gin, and other variety of liquors in this two-hour exciting event. Don't forget to bring along some friends in this one-of-a-kind spirits event.
Cheers Cocktails and Canvas August
August 14, 2018 (Tues) 6:30 PM - 9:30 PM
Cheers Tavern, 3823 N Broadway Ave. Muncie, IN
Getting creative while sipping some cocktails is now possible at the Cheers Cocktails and Canvas event on August 14th. Thanks to its organizer, Let There Be Art, for only $25, you'll be provided with an apron, paint, canvas, brushes, and step-by-step instruction.
Free Martini Social with singer Brenda Williams
August 16, 2018 (Thurs) 5:30 PM - 8:00 PM
Skyline Club - Indianapolis, One America Square, 36th Floor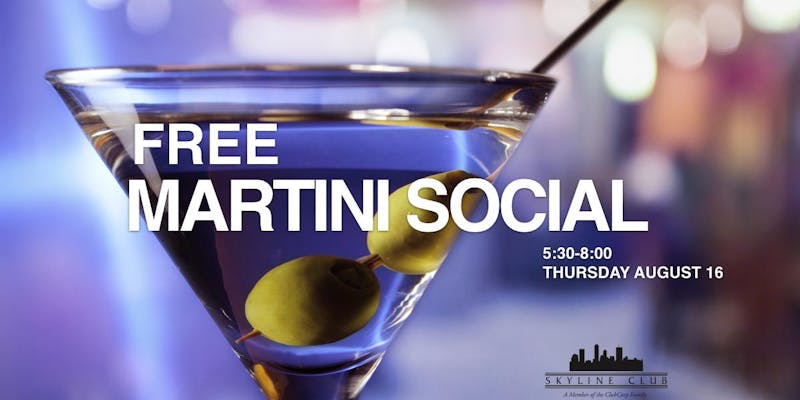 Official poster for Free Martini Social with singer Brenda Williams event
Meet Brenda Williams up close and personal in this exciting Free Martini Social on August 16th at the Skyline Club located at the The One America Building in Indianapolis. Connect and network with other members of the club and listen to Williams' live jazz performance as well.
2018 Indianapolis Summer Spirits Tasting Festival
August 25, 2018 (Sat) 4:00 PM – 6:00 PM EDT
Taps and Dolls (After 6) 247 S Meridian St, ndianapolis, IN 46225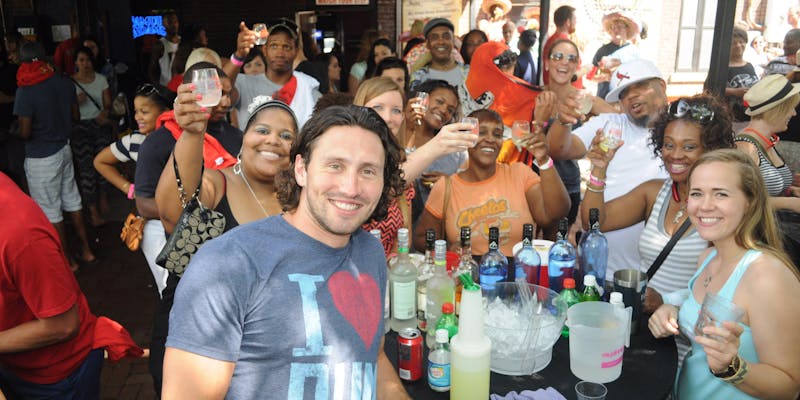 All out fun under the sun at the upcoming 2018 Indianapolis Summer Tasting Festival
Here's an event that will include savory rums and vodkas. On August 25th, spirits distilleries such as Vokin Vodka and Blue Chair Bay Rum and even more will be announced soon. These brands will offer their products for 2 hours of tasting at the downstairs lounge of Taps & Dolls, After 6. . Food menus, spirits representatives and other activities will be revealed before the date. There will be exciting giveaways for the VIP ticket holders too!
2018 Indianapolis I Heart Bourbon Tasting Festival
September 15, 2018 (Sat) 12:00 PM – 3:00 PM
Blind Owl Brewery 5014 E 62nd Street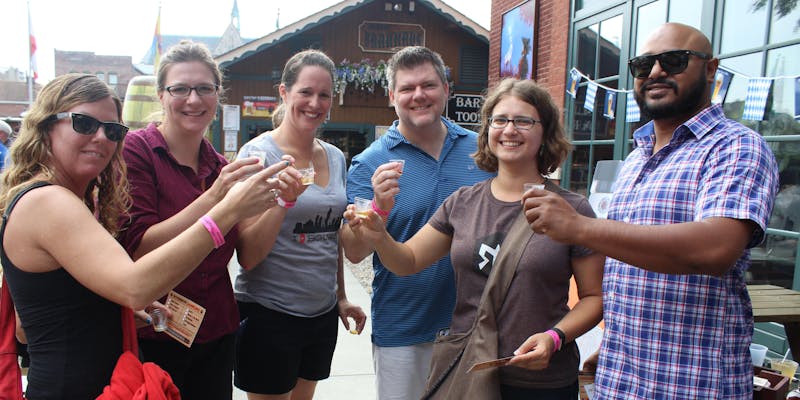 The 2018 Indianapolis I Heart Bourbon Tasting Festival
Now on its 6th year, this is a special bourbon event ready to take your taste buds to a whole new level! On September 15th, 30+ bourbons will be exhibited and free to sample with purchase of tickets at this year's Bourbon Tasting Festival. There will be live music and attendees get to vote on their favorite brands using the hashtags: #IHeartBourbonFestival #Indianapolis.
Get Ready For Halloween Bar Crawl 2018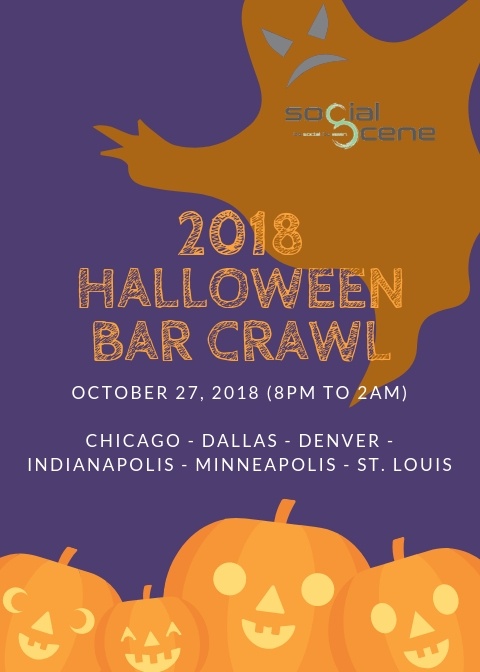 Time to dress up and attend the exciting Halloween Bar Crawl happening simultaneously on October 27th in Chicago, Dallas, Denver, Indianapolis, Minneapolis, and St. Louis. Plus! Take home the "Best Costume" award and win $1000. To join, all you have to is use your social media during the event and use the hashtags #BESOCIAL and #HalloweenCrawl.

For more information and upcoming events, visit our website at BeSocialScene.com.
About Social Scene
Social Scene creates a "scene" an environment to connect people, create memories and build relationships through online and on-premise social campaigns; focusing on providing exposure to our partnering brands, venues and clients to connect with a great social audience - Experiential Marketing.

Social Scene builds brand awareness for partnering venues and brands, connecting them with a targeted audience to build relationships and create memories. Visit BeSocialScene.com for the most up to date events and to partner on an upcoming experience.

Want to build a live or online experience around your company's brand or venue? Email info@besocialscene.com or send a message directly at BeSocialScene.com. Be Social. Be Seen.
Denise Villamar
Professional Content Writer
Social Scene