Top 10 Craft Spirits Bars in Minneapolis
Why just enjoy 2 to 3 craft spirits bars in Minneapolis when there's plenty of craft spirits bars surrounding you? Aside from being named as the City of Lakes, Minneapolis is a perfect place to hang-out and drink. To know other bars that serves the best drinks in the city with your peers, Social Scene will give you a rundown on the Top 10 Craft Spirits Bars in Minneapolis.
Save on Winter Whiskey Tasting Festival with code DWF (drink with friends). Click below.



1. Borough
Once you visit Borough located in downtown Minneapolis, you'll surely return for their amazing American cuisine and bar filled with a gigantic exhibit of cocktails such as the Parlour Old Fashioned and Seasonal Smash with Corazon blanco tequila. In 2013, they were nominated as one of Bon Appetit's Best New Restaurants in America.
2. Du Nord Craft Spirits
Tasting room at Du Nord Spirits
Get to taste diverse spirits and other beverages at Du Nord Craft Spirits -- the 2015 winner for Best Cocktails at the Best of Minnesota. The bar showcases spirits with a mix of art and science. Fitzgerald & Tonic and L'Etoile Vodka are some of its popular spirits. Their cocktail menu is seasonal and incorporates plenty of traditional Minnesota flavors for distinct branding.
Enjoy a 1 time discount code for events or our Social Shop @ up to 50% off! Click below.



3. Grumpy's Bar and Grill
Grumpy's Bar & Grill
Grumpy's Bar and Grill is a 3 branched Minneapolis craft spirits bar located in Downtown, Roseville and Northeast Minneapolis. Grumpy's great craft spirit menu includes an assortment of whiskey, vodka, tequila, bourbon, gin, and rum. Grilled food, salads, savory burgers, and hotdogs are available to pair with the beverages. The bar has a full-sized patio, 3 pool tables, and karaoke nights are held occasionally for an entertaining night too!
4.Hola Arepa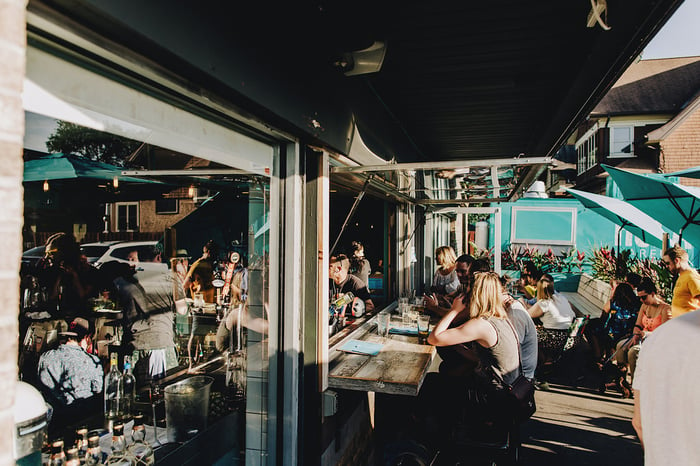 Photo Link: http://holaarepa.com/
Dig in to Latin American craft spirits at Hola Arepa located on Nicollete Avenue in Minneapolis. Other than its fancy dining concept, its spirits menu is filled with cocktail recipes containing Agavales tequila, such as the Oaxacan Manhattan and El Diablo to name a few. So if you want to get a fix for your Latin cravings, head over to Hola Arepa today.
5. Marvel Bar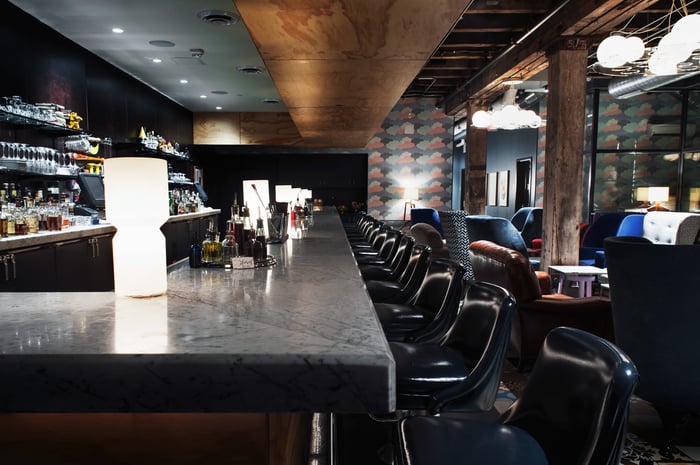 The bar's name, Marvel Bar, speaks for itself as guests get to marvel and delight at their impressive choice of craft spirits. Through its purple door, Marvel Bar offers blended spirits cocktails trademarked like Oliveto, Gatsby, Paloma 3.0, and Double Luxe.
6. Republic
Republic Bar in Minenapolis
Republic is a craft spirits bar established on 221 Cedar Avenue, Seven Corners in Minneapolis. Aside from its red-themed and bricked wall interior, Republic offers various spirits such as Norseman Vodka, Buffalo Trace Bourbon, and Gosling's Rum mixed and served as house made draft cocktails. White and red wines are also offered on their drink menu as well as rose and sparklings. You may also drop by during happy hour from 4 PM to 6 PM, and 10 PM until midnight, and get $2 off on all beers and ciders.
Save on Winter Whiskey Tasting Festival with code DWF (drink with friends). Click below.



7. Twin Spirits Distillery
Patio at Twin Spirits Distillery
Believe it or not, Twin Spirits Distillery, located in Northeast Minneapolis is one of the city's first woman-owned distilleries. The distillery which spans over 1,600-square-foot is composed of a lounge and a cocktail room where guests can sample their finest products. It is the brainchild of Michelle Winchester who claims she has a passion for creative moonshine, thus their famous Mamma's Moonshine, made with MN honey as base, and then distilled once a month on the full moon. To experience their other exciting drinks, their bar is open Wednesdays through Saturdays.
8. The Freehouse
Have the liberty to devour the amazing craft spirits offered at The Freehouse located in North Loop Minneapolis. Aside from their brewed beer specialties, The Freehouse has a large range of cocktails with craft spirits on their drink menu. Such cocktails are classified as classics, breakfast and modern beer and include spirits like Gordon's Gin, Ketel One Vodka, and tequila brands like Casamigos.
9. The Icehouse
Enjoy great company and be entertained with live music performances at The Icehouse. This 2-storey craft spirits bar situated on Nicollet Avenue South, offers a huge preference list of specialty drinks with spirits such as barrel bourbon, green tea infused vodka and olive oil washed Sipsmith gin. It is also best paired with their chef's crafted dishes such as the pork rib bulgogi, hickory chicken, which has a French Mediterranean and Spain influence. Happy hour drinking and eating are held daily.
10. Wander North Distillery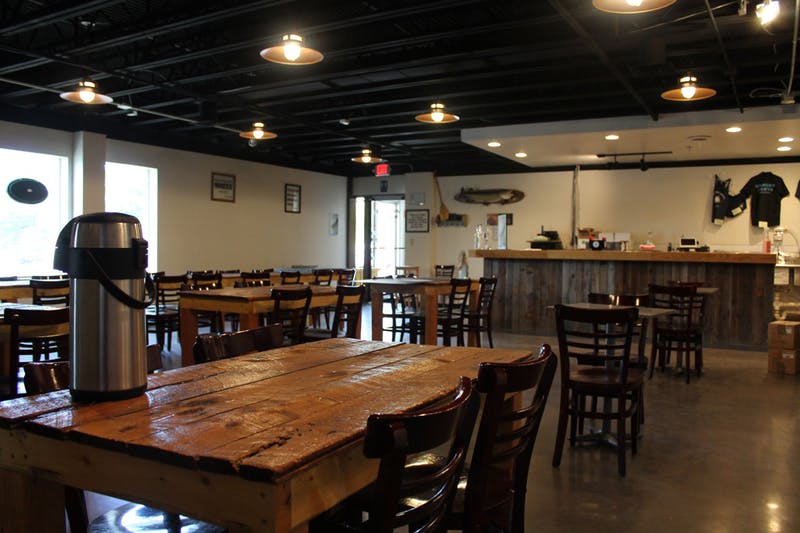 Inside the tasting room of Wander North Distillery
Make celebrations a unique one at Wander North Distillery. This distillery, founded in 2013 by Brian Winter has a cocktail room popular for serving Uncharted Whiskey made in collaboration with other breweries and distilled from the distinct malt bills.
Enjoy a 1 time discount code for events or our Social Shop @ up to 50% off! Click below.

Minneapolis is in for a spirits treat as well as other cities of Indianapolis, Denver, and Chicago as the 2018 Summer Spirits Tasting Festival will be happening on August 25th, featuring variety of spirits from the finest brands. Attendees get to choose their top brands, and VIP ticket holders will have the chance enjoy giveaways. To know more upcoming events near you, visit us at Besocialscene.com.
About Social Scene
Social Scene creates a "scene" an environment to connect people, create memories and build relationships through online and on-premise social campaigns; focusing on providing exposure to our partnering brands, venues and clients to connect with a great social audience - Experiential Marketing.

Social Scene builds brand awareness for partnering venues and brands, connecting them with a targeted audience to build relationships and create memories. Visit BeSocialScene.com for the most up to date events and to partner on an upcoming experience.

Want to build a live or online experience around your company's brand or venue? Email info@besocialscene.com or send a message directly at BeSocialScene.com. Be Social. Be Seen.
References:
www.dunordcraftspirits.com/distillery/
https://www.google.com/search?ei=3NNAW6J4xb71A_rIipgP&q=top+10+spirit+bars+in+minneapolis&oq=top+10+spirit+bars+in+minneapolis&gs_l=mobile-gws-wiz-
http://www.journalmpls.com/news/biz-buzz/2016/08/twin-spirits-distillery-is-finally-opening/
https://twincities.eater.com/maps/the-eater-mpls-heatmap-where-to-eat-right-now-9
http://www.citypages.com/restaurants/wander-north-northeasts-newest-cocktail-room-now-open-7500249
Denise Villamar
Professional Content Writer
Social Scene