Gin World is coming to Saint Louis
Gin is no longer taking a back seat this year because Gin World Gin Week and Gin Festival is coming to Saint Louis this May! For a whole week, from May 7 to May 12, 2018, Gin fans from all walks of life, brand ambassadors, industry leaders, distillers, and spirits experts are all coming together to celebrate this versatile 17th century drink.
Now on it's fourth year, Gin Week is expected to be the biggest gin gathering in the country to date. It's a week-long event filled with drinks, gin centric seminars, live events, educational sessions, tastings, and more drinks! Gin lovers will surely enjoy the rare experience of sampling partner gin brands crafted into custom cocktails by skilled bartenders at participating bars and restaurants.
Gin is one of the most versatile spirits. Enjoy it in its purest form or in all its varied flavors. It's the perfect cocktail for summer, so it's a great thing that it's making its debut out here pssst look down please at the Gin Festival early in spring.
Interested in savings and additional perks at our tastings, select your city here!

What to expect?

With over a dozen bars, restaurants, and retailers in participation, you can only expect Gin World to be one of the biggest Gin events of the year. It's sure to be an exciting and stimulating week filled with alluring sights, intriguing scents, and enticing flavors.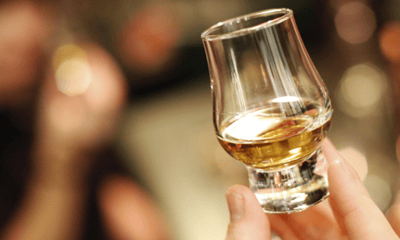 Meet the distillers – Chat and rub elbows with the guys who make your favorite gin.

Educational Seminars – Learn about the different types of gin and how it's made, and more.

Tasting Booths – Sample over 100 different kinds of gin from around the world form various distillers, brand ambassadors and distributors.

Hands-on Workshops – Try your hands on some new skill set guided by your favorite bartenders, distillers and gin experts.

Do all these while you enjoy many of the other scenic and gastronomic delights Saint Louis has to offer. The city itself is known for its picturesque city skyline and beautiful landscapes with the view of the majestic Mississippi river and the city's towering Gateway Arch. A smorgasbord of delectable dishes also abound, and free city attractions the successful baseball team known as the Cardinals, Nelly the rapper… and now, great gin!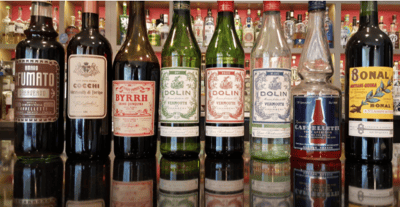 Check out our high-quality event and holiday products in our Social Shop today!

Tickets
Tickets to Gin World are available here (https://www.eventbrite.com/e/4th-annual-gin-festival-saint-louis-tickets-42132964832#tickets) at $55 each + $3.24 fee until May 13, 2018. Ticket includes all tastings, seminars and workshops from Noon to 4PM at the Gin Festival, and a take home Ginworld glass.
For more information, go to www.ginworld.com



Photo Sources:
http://ginworld.com/wp-content/uploads/2018/01/logo-black-2018.png
http://ginworld.com/wp-content/uploads/2017/05/Gin-and-Tonic-Image.jpg
http://ginworld.com/wp-content/uploads/2017/05/Tasting-Images.jpg
http://ginworld.com/wp-content/uploads/2017/04/haus-alpenz-lineup.jpg
Isis Macaraeg
Professional Content Writer
Social Scene
BeSocialScene.com