Planning memorable activities for Saint Patrick's Day to connect with your loved ones can be a daunting task. But don't fret! Social Scene is here to help you with some fun and sure-fire ideas that will give you and your guests quality time now, and ensure you of wonderful memories with them later.
In the spirit of the shamrock (or three-leaf clover), here are three ways to connect and make memories on Saint Patrick's Day. Check out the list below or if you want to host your own party with some cool items, check out our Social Shop and save when you subscribe!
Personalize Your Own Party
Make your Saint Patrick's Day celebration more memorable by simply personalizing your home with Saint Patrick's Day decor. Green, gold, and shamrock icons would be your best friends for this occasion.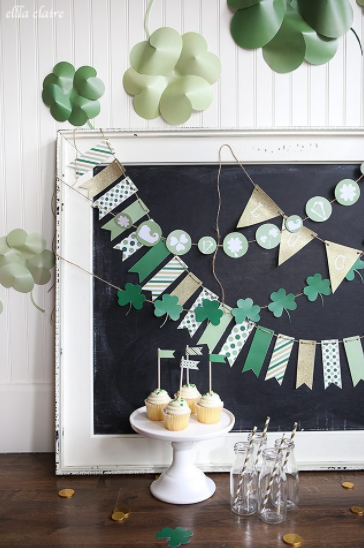 Hunt for the Pot of Gold
Plan and prepare some clues that lead to a pot of gold-covered chocolate coins and nuggets. The scavenger hunt game is always a great treat for the kids.
Create Your Own "Happy Hour"
If you wish to bring the celebration outside your home, consider renting a space at a local bar or restaurant and enjoy imported beers, wines, and spirits.
Prepare the perfect drink alongside all your activities. Whiskey and green beer are signature Saint Patrick's Day drinks for adults, and an avocado smoothie can be something to serve for kids.
Take some time away from the kids too and crawl with some friends and family during the St Patrick's Day Bar Crawl. Select your city below by clicking below and save with code DWF (Drink With Friends)!
For more information about our events and how to register, visit www.besocialscene.com
References:
https://www.party411.com/PlanYourParty/Holiday/StPatricksDay.aspx,
https://www.thespruce.com/green-beer-recipe-353182
https://food52.com/recipes/22704-green-smoothie-with-avocado?utm_source=facebook.com&utm_medium=referral&utm_campaign=f52-huffingtonpost
Photo References:
Free Stock Photos From Pixabay.com
https://livelaughrowe.com/wp-content/uploads/2016/03/Printable-St.-Patricks-Day-Banner-from-Ella-Claire.jpg
http://www.oopseydaisyblog.com/wp-content/uploads/2012/03/treasure-hunt_title-with-gold.png
http://srcar.org/assets/2016/03/2016-03-16-St.-Patricks-Day-Happy-Hour-Social.jpg
Isis Macaraeg
Professional Content Writer
Social Scene
BeSocialScene.com