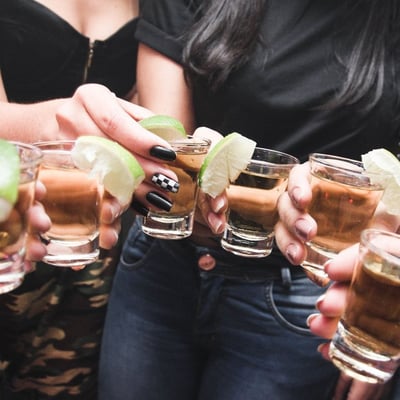 Chicago offers a wide variety of activities for tourists. But if you are the one that loves tequila like we love it as much as we do, then this article is your best bet for all your tequila pursuits! That is why Social Scene has huddled some of the top tequila events in Chicago for October and November.

So what are you waiting for? Grab your amigos y amigas and say "¡Olé!" as we are hopping to these awesome tequila fiestas here in Chi-Town.
Get to know some new tequilas at our Tequila Festival. Save 20% with code DWF (Drink With Friends)

Here is the first one:
October 12, 2018 Friday 3:00 PM – 4:00 PM
Freehand Chicago 19 East Ohio Street,
60611
Yoga and Tequila on Friday afternoon
Yoga & Tequila will provide the love affair of Happy Hour and fitness in one special afternoon on Friday, October 12th at Freehand Chicago. Broken Shaker is the hotel's very own roof deck which will be the venue of the upcoming event. This event comes with a tequila cocktail prepared by the place's bar. Moreover, guests are required to bring their own yoga mats and blankets.
Social Scene keeps you updated on events in your city and discounts. Sign up to receive a 1 time 30% off code by clicking below!

October 17, 2018 (Wed) | 7:00 PM – 11:00 PM
Persona 408 S Wells St.

60607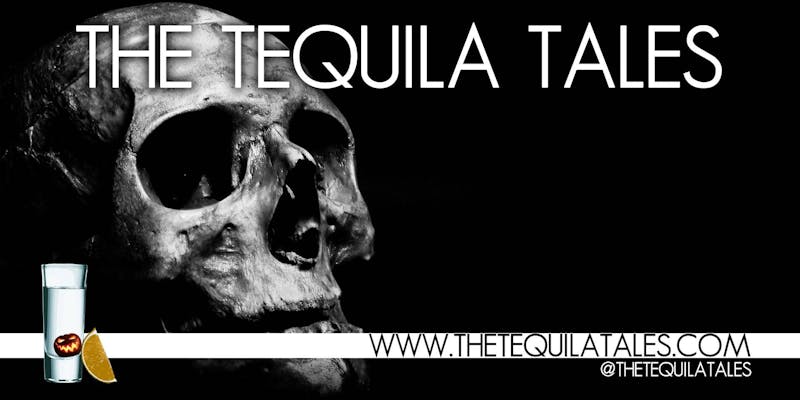 Event poster for Tequila Tales Chicago
This tequila event is a complete package of tequila and its impact on the spooky Halloween season. More than its tagline, "boost, ghosts, and goons", the Tequila Tales Chicago is a social date for adults with discussions, and of course, tequila connections. Co-creator and moderator Isaac Paul will roam around to all the guests to ask and toast a cup of the beverage.
Save 20% with code DWF (Drink With Friends) on our Tequila Festival.

October 24, 2018 (Wed) | 6:00 PM – 7:00 PM
Todos Santos 2456 North California Avenue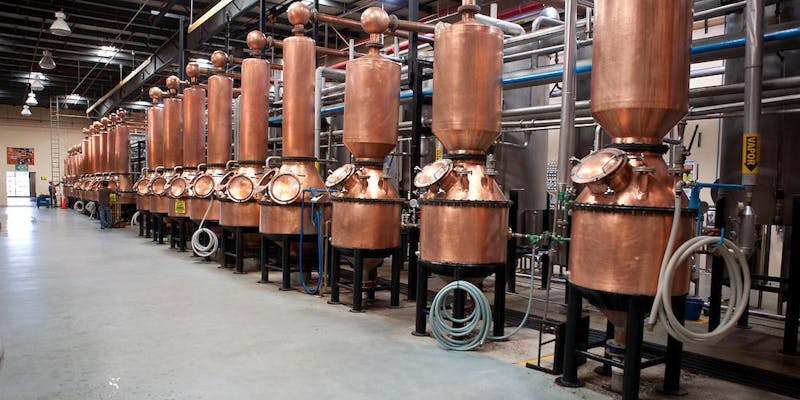 Learn the history of Tequila at this event
This event will bring history, regulations, codes, and the bondage of tequila and mezcal. Agave and beverage expert Jay Schroeder and Quiote and Todo Santos' beverage director will facilitate this class of learning the past, present and also the future of the modification and improvements of tequila not just in America but the rest of the globe. Productions, tips and talks from the producers and tasters will all be highlighted. Each guest can zip 4 tasting slots of tequilas and mezcals. Reservations are encouraged now as only 25 persons will be listed.
Stay in the know on discounts, promos and updated news on city events by subscribing below!

November 2, 2018 Friday 5:30 PM – 7:15 PM
Declan's Irish Pub

, 1240 N Wells St, Chicago, IL 60610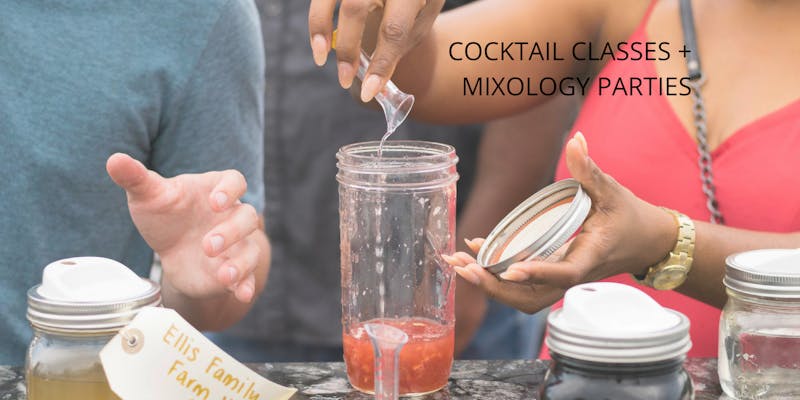 Create your own drinks at Mixology 101
This is one of the most-awaited tequila events in Chicago which will be taking place on Friday, November 2nd at Declan's Irish Pub; which is a perfect place for its old school and historic patronage of tequila.
In this event, there will be no holds barred in mixing handcrafted tequila alongside
5. Chicago Tequila & Sangria Festival
November 10, 2018 (Sat) | 11:45 AM – 6:00 PM
Alhambra Palace Restaurant, 1240 W Randolph St, Chicago, IL 60607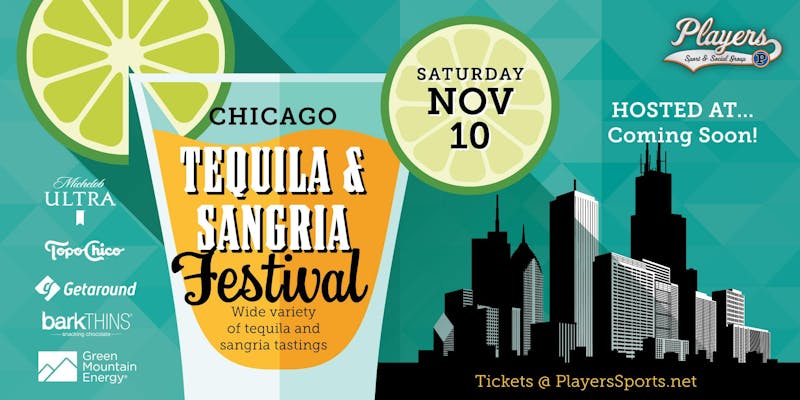 Chicago Tequila & Sangria Festival poster
Join our Tequila Festival and save 20% with code DWF (Drink With Friends)

It is an annual tequila event in Chicago that establishes an alliance to spirits and sangrias. It will be happening on Saturday, November 10th at Alhambra Palace. The admission includes a souvenir glass for the 15 tasting tickets from featured brands, which are yet to be revealed until a few days prior to the festival. Moreover, this is also a legitimate party so expect non-stop music, comfort food, and a sociable crowd. Guests aged 21 and above are only allowed.
PAST EVENTS
Tacos + Tequila Tuesdays!
When: September 8, 2018 (Tue); 4:00 PM to 8:00 PM
Where: Latinicity (108 N State Street, 3rd Floor, Chicago)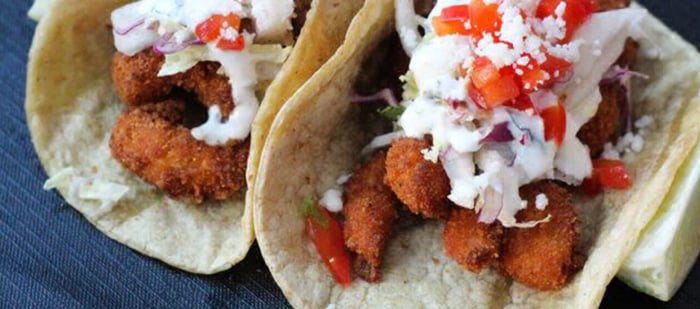 Latincity presents their Tacos + Tequila Tuesdays!

Starting at 4PM every Tuesday of each month, order up some tacos and get a shot of Wansas Tequila, an artisanal, handcrafted tequila.

What are you waiting for? Have your fill of tequila and tacos every Tuesday in Latincity. But hurry, though, as supplies are limited.
Social Scene keeps you updated on events in your city and discounts. Sign up to receive a 1 time 30% off code by clicking below!

Redwood Mondays
When: September 10, 2018 (Mon); 11:00 AM to 9:00 PM
Where: Redwood Luxe Bar and Grille (Olympia Fields, Illinois)
Come and enjoy your Mondays with Redwood Luxe.

Redwood Mondays offers their Power Lunch. Their Power Lunch is available from 11:00 AM to 3:00 PM. They have free wifi and power charging for your gadgets.

Or if you want, after work, enjoy their discounted Margaritas from 4:00 PM to 9:00 PM.

Visit their site today for more information.
Tuesday Special - Tequila, Burger, Tecate
When: September 11, 2018 (Tue); 5:00 PM to 10:00 PM
Where: Monnie Burke's (1163 W 18th St, Chicago


Monnie Burke's is proud to introduce to you their new Tuesday Special -- Tequila, Burger, Tecate.

Tequila, Burger, Tecate -- or TBT for short -- gives you their good burger/fries, a shot of Lunazul tequila and an ice cold Tecate!

Come and spend your Tuesdays with Monnie Burke's.
Summer Cocktail Party Thursdays
When: September 20, 2018 (Thu); 11:00 AM to 10:00 PM
Where: Cactus Bar & Grill (404 S Wells St, Chicago, IL)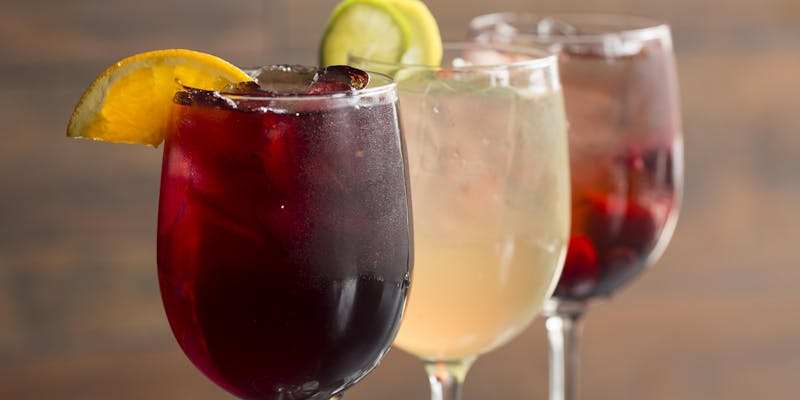 Photo Link: https://img.evbuc.com/https%3A%2F%2Fcdn.evbuc.com%2Fimages%2F45697318%2F1636240062%2F1%2Foriginal.jpg?w=800&auto=compress&rect=0%2C333%2C4000%2C2000&s=472c3375f672ad2704ea9efc0f46dad0
Summer is here and you're ready to party as Cactus Bar & Grill invites you to their Thursday Summer Cocktail Party.

Originally a party to promote the first day of summer, it became a weekly Thursday thing.

Every Thursday, all summer cocktails will be discounted. Enjoy sipping their cocktails on their well-loved patio too.
Get Ready For Halloween Bar Crawl 2018
Time to dress up and attend the exciting Halloween Bar Crawl happening simultaneously on October 27th in Chicago, Dallas, Denver, Indianapolis, Minneapolis, and St. Louis. Plus! Take home the "Best Costume" award and win $500. To join, all you have to is use your social media during the event and use the hashtags #BESOCIAL and #HalloweenCrawl.
For more information and upcoming events, visit our website at
BeSocialScene.com
.
About Social Scene
Social Scene creates a "scene" an environment to connect people, create memories and build relationships through online and on-premise social campaigns; focusing on providing exposure to our partnering brands, venues and clients to connect with a great social audience - Experiential Marketing.

Social Scene builds brand awareness for partnering venues and brands, connecting them with a targeted audience to build relationships and create memories. Visit BeSocialScene.com for the most up to date events and to partner on an upcoming experience.

Want to build a live or online experience around your company's brand or venue? Email info@besocialscene.com or send a message directly at BeSocialScene.com. Be Social. Be Seen.
Sources:
Isis Macaraeg
Professional Content Writer
Social Scene