Several brand representatives, media partners, guests, and friends alike made lasting connections as they tasted a variety of tequilas at the 2018 Summer Tequila Tasting Festival held on July 21st.
"Tequila is one of my favorite spirits and to bring people together on a summer day to enjoy in a variety of cities to be introduced to all types of tequilas and drink compliments was very exciting," Social Scene president and co-founder William Holdeman said.
In Chicago, the tequila tasting festival was held at Estate and brought together several drinking enthusiasts from all over the city, and beyond. The attendees liked the music, the atmosphere, and the different tastings of tequila. Many of them expressed their interest to attend another event like this.
The participants also had the chance to vote for their favorite brands during the event. Out of more than 10 featured brands, four emerged on top. Here they are.
Camarena
Sounds like the favorite Latin dance Macarena? Just like the beat, Camarena is a brand that comes out lively, strong, and never boring. Tequilas from this company have also made it to the top brands during the 2018 Winter Tequila Festival earlier this year. Camarena takes pride in being one of the best in production, as it is also a distillery owned by a family.
Harvested in the Jalisco highlands, the ingredients form their variants, reposado and silver tequilas. The result is the right mix of flavor, alcohol content, temperature, and time-tested processes.
Get discounts, free items if you shop today with our social items! Click Shop Now!

Dulce Vida Tequila
Dulce Vida Spirits was chosen as the favorite tequila brand for summer, as it also shows from their all-natural flavors: grapefruit and lime. Their products are made from organic and 100 percent Blue Agave from Los Altos. But just like their counterparts in the market, Dulce Vida also offers Añejo, Blanco, Extra Añejo, and Reposado. Unlike other brands around, they make sure to stand out with some of the other products on their line, and these include low calorie and low carb tequilas made from flavors of lime, grapefruit, and pineapple jalapeño.
Spice Note Tequila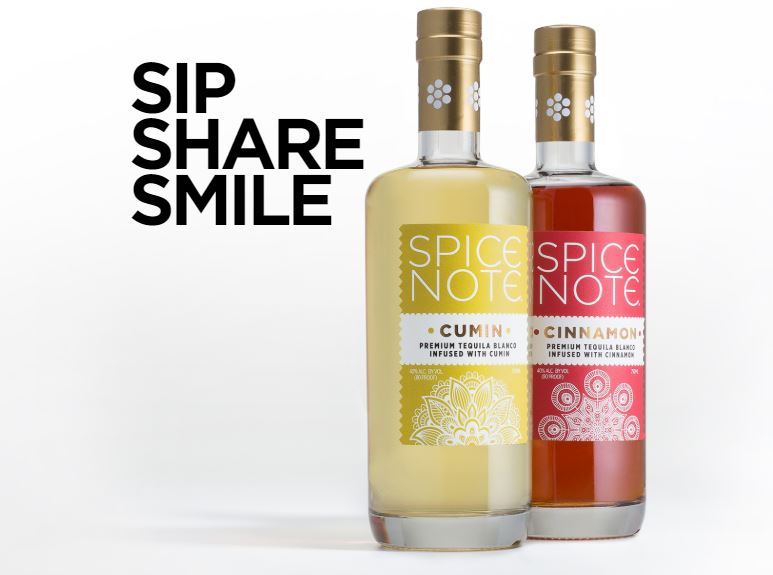 Making it to the third spot is Spice Note Tequila, which proudly brought their finest line of tequila's during this year's summer tequila tasting festival in Chicago. Spice Note is founded by Sheetal Bhagat, who watched her mother cook using both spices and ingredients from the East and the West, taking inspiration to create a brand that has wowed several drinkers across the globe.
They're known for their premium tequila blanco infused with all-natural spices. These include Spice Note Cinnamon infused tequila, with aromas and flavors of cinnamon candies, rice cereal, apple pie, date bread, brisk minerals, with a pepper finish.
Sign up for updates on tequila events and save 30% on your first purchase!
El Nacimiento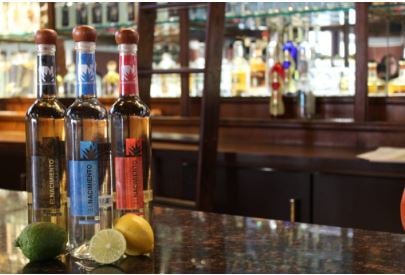 Not too far behind the list is El Nacimiento from Border Importz! Coming from Mexico is a famed selection of tequilas the attendees also loved during the 2018 Chicago Tequila Tasting – Borderz Importz. There's the ultra-smooth clear El Chiwahwah tequila and the El Nacimiento crafted in traditional production methods. They got them hooked once they started sipping. Just a tequila tip. To further enjoy the brand El Nacimiento, consume it from a flute glass in order to maximize the drinking experience. See you at the next events, Borderz Importz!
The Summer Continues With Craft Spirits
The fun never stops at tequila, as you can experience more craft spirits during an educational summertime affair at the 2018 Summer Spirits Tasting Festival happening in four cities on August 25th in Chicago, Denver, Indianapolis, and Minneapolis. Tickets are selling out fast so make sure to secure your slot by visiting BeSocialScene.com
This two-hour spirits tasting event will feature the top whiskey brands; signature and classic cocktails, and VIP ticket holders can walk away with fun giveaways. Discounts are also in for the tickets, and make sure to use discount code DWF (Drink With Friends) upon checkout.
Get discounts, free items if you shop today with our social items! Click Shop Now!

References:
http://www.dulcevidaspirits.com/
http://www.tequilacamarena.com/
Jon Lindley Agustin
Professional Content Writer
Social Scene