Denver, also known as Mile High City, simply has it all! Filled with wonderful scenery at the foothills of the Rocky Mountains and surrounded by lush nature, it also has exciting drinking places to explore!
After going around to world-class museums, the Red Rocks Park and Amphitheatre, why not sit down for a drink in one the top tequila bars in Denver?
Social scene has a list of Denver tequila bars that are definitely worth the visit!
Save 20% with code DWF (drink with friends) at our upcoming tequila tasting event.
Location: 1514 York St., Denver, CO 80206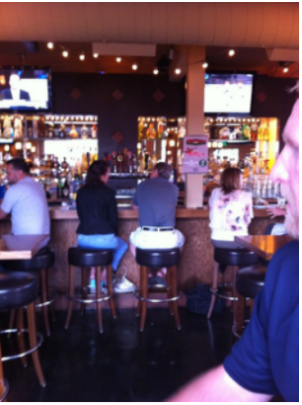 Guests enjoying drinks and a Baja style menu at Billy's Inn (Photo by Samantha J.)
Found in the North Denver Highlands, Billy's Inn boasts a good selection of extensive tequila and mezcals. There are at least 100 types of tequilas available, all of which are 100% agave.
Margaritas and mojitos in the Inn also don't disappoint! Guests can join the tequila club and share their appreciation of tequila. The club also offers prizes and members can keep track of new and former tequilas they have tried.
Location: 3496 W 32nd Ave (32nd & Lowell Blvd)., Denver, CO 80211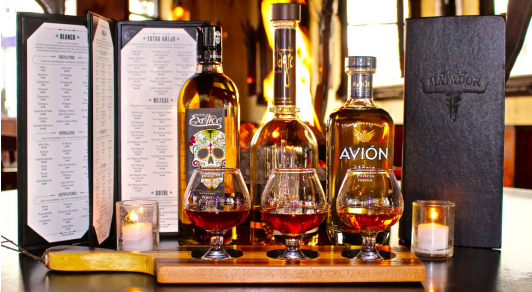 The bar and restaurant focus on the experiences that guests can take home with them
People who are looking for carefully curated tequilas should take a step into the The Matador Restaurant and Tequila Bar. The tequila list is very impressive, there are 130 brands of tequila available and there are even those exclusive to the bar and restaurant itself!
The bartenders and servers are truly dedicated to tequila. Guests won't have trouble asking about flavor profiles behind each tequila drink. This place is also brimming with delicious and fresh Mexican food plus handcrafted cocktails.
Location: 500 16th St (in Denver Pavilions), Denver, CO 80202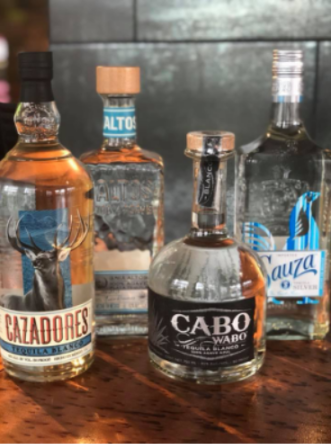 Celebrate National Tequila Day and win a Tequila Flight at Lime
Guests get to enjoy regular days and National Tequila Days at the Lime: An American Cantina & Tequila Bar Tequila shots go for $4, Margaritas for $5 and Tacos for $1 for the entire day. VIPs also have access to free parking.
The menu lists all notes for every brand of tequila served. Not only that but it is further divided by the age of the tequilas. Lime is truly the best place for tequila lovers that want to learn more about blanco, reposado, and anejo.
Save 30% on upcoming events, tequila tastings and Social Shop items when you click below!

Location: 1585 S Pearl St (Iowa), Denver, CO 80210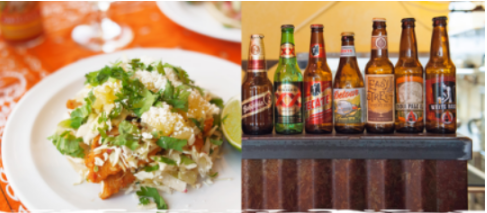 A hidden gem in Denver that tequila lovers frequent to
The perfect way to describe Uno Mas Taqueria y Cantina is that it's a hole-in-the-wall. Once discovered, it's hard to let go of and it's like a little secret that tequila lovers pass around to trusted friends.
Starting in 2013, the bar has been serving specialty tequilas and drinks. Appetizers, traditional tortas, and classic Mexican desserts are also hot on the menu. The tequila menu is quite exquisite with 70+ carefully curated artisanal small-batch tequilas and mezcals.
Authentic tequilas are encouraged, such as the House pour Proximus Tequila which is a Denver-owned top artisanal brand. This brand is made from only the best Guadalajara blue agave.
If you want to learn more about types of tequila and its History, Click Here!
Location: 8340 Northfield Blvd Unit 1690, Denver, CO 80238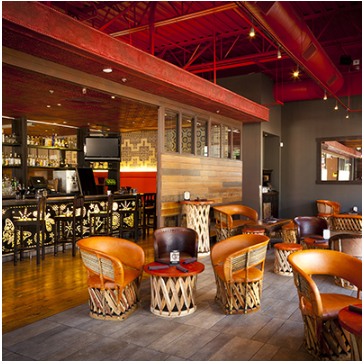 La Sandia serves traditional dishes with a contemporary twist and a huge selection of tequilas
La Sandia is home to Chef Richard Sandoval, who is known internationally as the Father of Modern Mexican Cuisine. Apart from the traditional and sophisticated Mexican dishes, La Sandia also offers guests a rich experience form their Tequila Bar.
The bar has over 250 varieties, all showcasing the varieties of agave-based spirits. Tequilas and Tequila Flights are house-infused to add more flavor to the selection.
Handcrafted, Latin cocktails are also present in the menu along with Latin wines and Mexican beers. Interested visitors can make reservations here.
Location: 3628 W 32nd Ave., Denver, CO 80211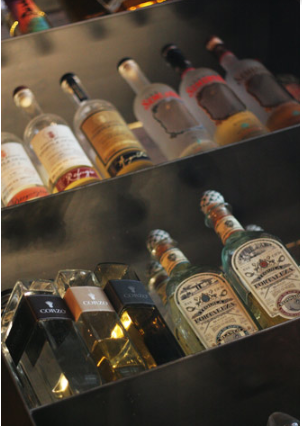 Sit down with great house tequilas at El Camino
Searching for a unique gathering spot in Denver? El Camino offers a place that not only serves locally-sourced ingredients but also supports good living and developing an enriching community.
El Camino does not only invite guests but treats them like family. The place also offers house tequilas, tacos, beer, appetizers and wine on their menu. They also have catering services! Take a look at their packages here.
Mainly, this is a green restaurant that creates food from scratch as much as possible.
Save 20% with code DWF (drink with friends) at our upcoming tequila tasting event.
7. Blue Agave Grill
Location: 16th St Mall right next to Cheesecake Factory, 1201 16th Street, Suite 104, Denver, CO 80202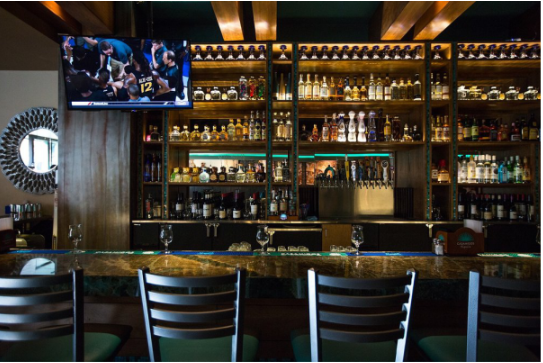 The back bar with an impressive variety of tequilas
Blue Agave Grill has over 95 tequila selections at the back bar. It's a contemporary Southwestern grill that has a scratch kitchen and offers gluten-free menu items.
One thing that stands out from this place is its extensive tequila section. Guests get to enjoy tequilas and sangrias. They also serve beer, wine, bottomless mimosas and 13 different types of margaritas on Happy Hour!
8. 100% de Agave - Mexican Grill & Cantina
Location: 975 Lincoln St Denver, CO 80203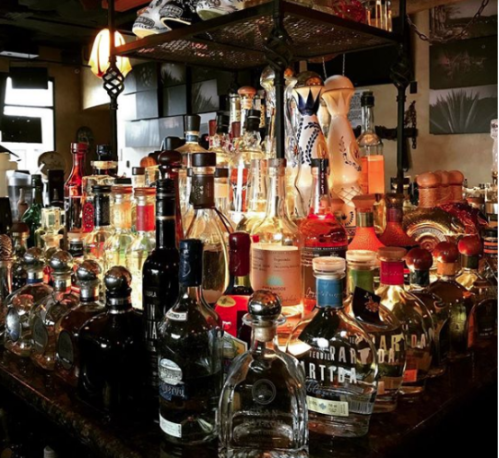 Drink and enjoy sports and gaming matches at the bar and community table
100% de Agave - Mexican Grill & Cantina has a wonderful selection of tequilas to choose from. Guests can find Asombroso Reposado, Patron Silver, Casa Azul Platino, Tres Generaciones Anejo, Cazadores Blanco, Centenario Levenda among others. Curious for more? Check out their tequila menu here.
100% de Agave is also a proud winner of the January 2014 OpenTable Diners' Choice restaurant list.
Guests are offered free parking available in the garage. They can be contacted at (303) 731-1100 or at info@100deagave.com.
Location: 1575 Boulder St., Denver, CO 80211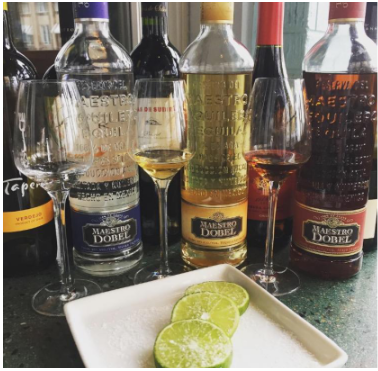 One of the Top 5 places to drink tequila from Food & Wine Magazine
Lola Coastal Mexican has around 200 varieties of tequilas for guests to enjoy. Not only that but there's the Tequila and Taco Wednesday special for tequila enthusiasts to look forward to as well!
Bartenders are knowledgeable about tequila drinks and guests can drink the variety of tequilas inside or outside the vicinity. New world wines, local craft beers, and spirits are also served.
The place is open to private parties and reservations and its expertise has garnered the Best of Denver and Expert's Choice awards from TripExpert. Interested guests can contact them at (720) 570-8686 or at info@loladenver.com.
Save 30% on upcoming events, tequila tastings and Social Shop items when you click below!

Location: 610, 16th St., Denver, CO 80202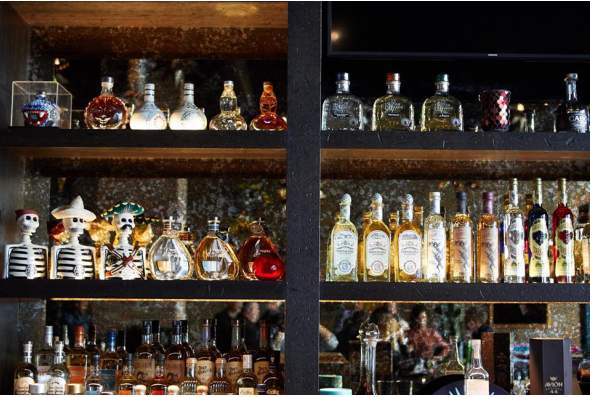 Catch Happy hour on weekdays from 4:00 to 6:30 pm
Guests can savor up to 200 types of tequilas, handcrafted cocktails, and mezcals. The Otravez Cantina menu houses a creative take with Mexican and South American dishes plus an expansive beverage program to enjoy.
The amazing lineup of tequilas, crafted cocktails, mezcals, wines and beers is something to look forward to for guests to come and something to go back to for guests who frequent the place.
About Social Scene
Social Scene creates a "scene" an environment to connect people, build relationships and create memories through online campaigns and on-premise social events; focusing on providing exposure to our partnering brands, venues, and clients to connect with a great social audience - Experiential Marketing.
Social Scene builds brand awareness for partnering venues and brands, connecting them with a targeted audience to build relationships and create memories. Visit BeSocialScene.com for the most up to date events and to partner on an upcoming experience.
Want to build a live or online experience around your company's brand or venue? Email connect@besocialscene.com or send a message directly at BeSocialScene.com. Be Social. Be Seen.
References:
https://foursquare.com/top-places/denver/best-places-tequila
https://en.yelp.com.ph/search?find_desc=tequila+bars&find_loc=Denver%2C+CO
https://denver.cbslocal.com/2018/05/29/best-tequila-drinks-in-denver/
http://100deagave.com/open-table-winner/
https://www.tripexpert.com/denver/restaurants/lola-coastal-mexican
https://www.golfdigest.com/story/where-to-eat-in-denver
Grechelle Magbanua
Professional Content Writer
Social Scene
BeSocialScene.com