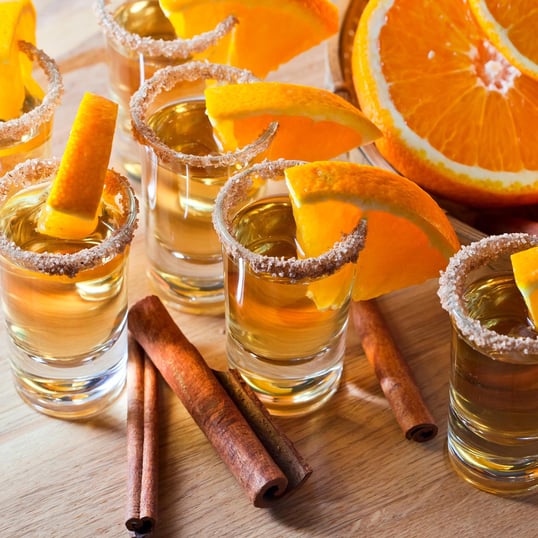 Photo: Ginja Food and Lifestyle Magazine
So that means there is such thing as wrong tequila? Believe it or not, there is but what makes it wrong lies on buying a bottle for the wrong purpose. As you hit the wholesale or grocery store nearby the area, you'll realize how much variety of tequilas are lined up on the shelves. "I need a tequila, anything could be great" does not work as a mantra.
As much as there is a tequila connoisseur in a bar crawl or a party, there shall always be a grocery store aficionado as well. The truth is, you can be one. Let Social Scene guide you through some useful tips on how to buy the right tequila.
Get discounts, free items if you shop today with our social items! Click Shop Now!

1. Ask Yourself: Is That Tequila Or Mezcal?
Before checking out the bottle, ask yourself: is that tequila or could it be mezcal? Tequila and mezcal are sister liquors because of the fact that they are both made from agave. However, Food and Wine says that tequila is a "type of mezcal, much like how scotch and bourbon are types of whiskey."
What dignifies tequila out of all other mezcals is having been made only from blue agave. Furthermore, they also differ in terms of the different regions they are made. The magazine adds that tequila is produced in five different locations in Mexico: Guanajuato, Jalisco, Michoacán, Nayarit, and Tamaulipas. Meanwhile, mezcal is produced in nine various areas including Durango, Guerrero, Oaxaca, Puebla, and San Luis Potosi.
2. Then, Make Sure It Is 100% Agave
You can find this label in most bottles but who knows, you might miss out on this one. The golden rule is, make sure that the labels say "100% agave." The rationale behind it is situated on a portion or percentage of the liquid that could be made from cane alcohol, which comes from a resource that is proximate to blue agave but definitely not the same raw material.
3. It Is Possible To Buy Great Tequilas At Lower Prices
"Don't always use the price as an accurate gauge of what is good tequila," The Tequila Society lectures. "You could be paying more for the bottle, packaging and expensive advertising campaigns than for the tequila itself."
Prices differ depending on the brand and distillery. Some tequilas may be sold for as much as $100, others at $50, but you can still find good ones with the price of $20. Orange County beverage expert Dave Lieberman believes you can snag the best reposados for $30.
4. Tequilas Concocted By Celebrities Are Good, But Pricey
There is a handful of celebrities who have their own tequila brand under their name. They include Mario Lopez, George Clooney, Carlos Santana, Daddy Yankee, Sammy Hagar, Adam Levine, and more. As much as these liquors carry the flair of popularity with them, experts guarantee that they are more expensive than the other ones. However, that does not correlate to being unexceptional tequila brands.
5. Take Part In Tequila Tasting Events
What better way to learn the best tequilas in the market than to participate in various tequila tasting events in your location. More often than not, these will even provide you with everything and you can just sit back, since almost all the time the best tequilas are right there on the brand list.
Social Scene offers discounts, giveaways and promotions. Subscribe below to stay in the know!

Social Scene has handpicked only the best tequila brands to make their way to the 2019 Winter Tequila Festival in various cities in the United States. Happening on February 23 from 4:00 p.m. to 6:00 p.m. CST, it will be a two-hour tasting event that will embark you on a journey to warm up your taste buds with all things wonderful about the craft spirit set for tequila.
As it concludes, you shall get a fairly good idea on what tequilas to buy for your respective occasions. To register for the tequila tasting feast, visit Social Scene and share the event to your friends. It's the tequila tasting event of the season!
Want to feature your brand on the next tasting event? Click here.
References:
https://www.besocialscene.com/events/
http://www.foodandwine.com/cocktails-spirits/differences-between-tequila-mezcal
http://www.ocweekly.com/restaurants/long-beachs-pizzanista-is-a-skaters-hangout-and-sourdough-slice-paradise-8727076
https://www.popsugar.com/latina/photo-gallery/41181878/image/43144950/Adam-Levine-Sammy-Hagar-Santo-Mezquila
http://www.thetequilasociety.co.uk/buying_tequila.html
https://www.thespruce.com/guide-to-popular-tequila-brands-4151122
Jon Lindley Agustin
Professional Content Writer
Social Scene
BeSocialScene.com