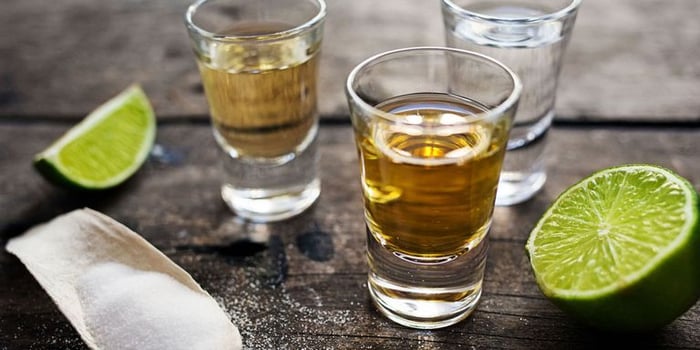 For someone who grew up in the city and is craving for some exotic adventures, attending a variety of tequila tours are among the many exciting activities any tequila lover can do in the summer. If you are looking for an awesome tequila excursion in your locality, then you'd love this article!

Social Scene takes you on a rare and exhilarating escapade for the summer, the top tequila tours in and around Indiana. May the agave spirits be in your exploits as we start the tequila fun using this list.
Get discounts, free items if you shop today with our social items! Click Shop Now!


1. Hard Truth Hills Tour

Hard Truth Distilling Co.
Tour Times: Depending on Tour Type
And Located At: 418 Old State Road 46, Nashville, IN

Photo Link: https://indianaontap.com/wp-content/uploads/2016/12/hard-truth-hills.png
According to IndyStar, Hard Truth Spirits Distilling is the distillery that has made the first agave spirit in the state of Indiana.

This Hoosier distillery promises patrons quality spirits and a lasting legacy. They also promise a great time from their tours.

Enjoy the taste of their agave spirit, along with their other spirits and beer from these three tours to choose from:
Delayed Gratification is a 45-minute tour that covers the Brown County's Natural History, walking tour of their future barrel house site, tasting and other activities
.

Shot Of The Truth is an indoor tour that lasts 30 minutes. It includes an overview of the distilling/brewing process of their spirits or beer, tasting, and other activities.


Get Lost is a 75-minute tour taking you over the furthest extremes of the Hard Truth Hills. Apart from basking the natural environs of Southern Indiana, you also get to have a history of Brown County and a tasting.
To book a tour, please connect with them. When on tour, please be sure to you ask for Indiana's first agave spirit, the Hard Truth Agave Spirit. Taste their unique tequila with a delicate, sweet fruit flavor containing a hint of mocha notes.


2. Margarita & Taco Loco Fiesta Tour!
Wisconsin Dells Trolley Tours
Tour Times: By Availability
And Located At: 101 Progressive Dr, Lake Delton, WI

Photo Link: https://fh-sites.imgix.net/sites/435/2017/01/28205224/WDTT.png?auto=compress%2Cformat&w=480&fit=max
Wisconsin Dells Trolley Tours' Margarita & Taco Loco Fiesta Tour is for you if you want your tequila tour filled with fun trivia and special giveaways. This type of tequila escapade is a must do for anyone who loves the delicious agave spirit, as well as the Mexican resort life. But hurry though, this type of tour sells fast so book now!
3. Samuel T Bryant Distillery Tour
Samuel T Bryant Distillery, LLC
Tour Times: Wed to Sun (12PM to 7PM)

Photo Link: https://static.wixstatic.com/media/960a93_9426f6895d174d7babbfeac86af5dff9~mv2_d_2872_2683_s_4_2.jpeg
Generous samples are what you get when you join the Samuel T Bryant Distillery Tour. This informative tour is given by the distillery who creates the only agave-based spirit in Tennessee which they fondly call TNKilla (or Tennessee Tequila). Reviews on Yelp! and TripAdvisor are raving for this tour. Here is a sample of the reviews:
"Hidden gem!! So glad we saw the sign on the side of the highway and impulsively decided to stop on our way from Memphis to Nashville! They do free tastings and music and their booze is the tops! Loved the agave-based spirit and absolutely loooooved the flavored moonshines… They distill everything in the back and made the bar tops themselves in their sawmill, and showed us the utmost southern hospitality... If you are visiting or live in the area you should absolutely not miss this place!!"
Interested in attending a tequila event? Join us on our Tequila Tastings and save with code DWF (drink with friends). Click below!

4. Tacos and Tequila Tours
Milwaukee Food and City Tours
Tour Times: Tour operates most Saturdays beginning at 6:00PM

Photo Link: https://historicthirdward.org/media/1136/milwaukee-food-city-tours.jpg
Milwaukee Food and City Tours unearths the hidden gems in the locality with their Tacos and Tequila Tour.

Enjoy a narrated, guided bus tour with a few stops for tacos, fajitas, and sope, expertly with a half-sized margarita or tequila-infused drink. Celebrate the wonderful Latino culture with a side of tacos and tequilas by booking this tour. For more information, please click here.
5. Tailwinds Distilling Tour
Tailwinds Distilling Company
Tour Times: Thu (Only on Summers Sun 5PM - 10PM); Fri (3PM - 10PM); Sat (12PM - 10PM); Sun (12PM - 5PM)
And Located At: 14912 S Eastern Avenue, Unit 103, Plainfield, IL

Photo Link: https://thespiriter.com/medias/2017/06/tailwinds-distilling-company.jpg
Among the first distilleries to have their agave-based spirits distilled in the USA is Tailwinds Distilling Company. For any tequila lover who would want to see how much care and attention this distillery puts into the making of their spirits, this tour will be a treat!
Simply dress comfortably and get ready to enjoy the sights and the tastes that Tailwinds Distilling Tour brings.
P.S. Don't forget to stop by and check out their spirits and merchandise waiting for you in their tasting room.
Tequila Tours: Here We Go!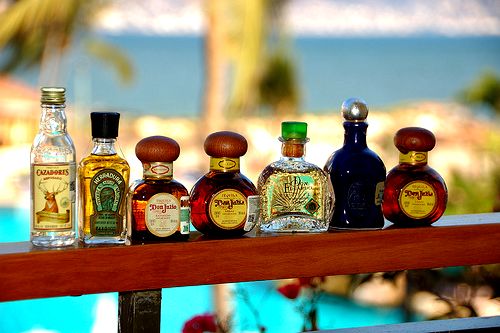 Tequila adventures are waiting for you on these top tequila tours in and around Indiana. To add to your exploits, head on to a tequila tasting event nearest you.

Tequila tasting events, such as those organized by Social Scene, aims to bring people together. It also allows a meeting of various tequila brand representatives as they educate you on what makes their products.

Social Scene is having one of the biggest Winter Tequila Festivals on the planet.
On February 23rd, the 2019 Winter Tequila Tasting Festival will be sizzling in Chicago, Denver, Indianapolis, and Minneapolis. To keep you updated on the upcoming events, you may visit us at Social Scene. Or to read more about tequila, please click here.
About Social Scene
Social Scene creates a "scene" an environment to connect people, create memories and build relationships through online and on-premise social campaigns; focusing on providing exposure to our partnering brands, venues and clients to connect with a great social audience - Experiential Marketing.

Social Scene builds brand awareness for partnering venues and brands, connecting them with a targeted audience to build relationships and create memories. Visit BeSocialScene.com for the most up to date events and to partner on an upcoming experience.

Want to build a live or online experience around your company's brand or venue? Email connect@besocialscene.com or send a message directly at BeSocialScene.com. Be Social. Be Seen.
References:
https://www.indystar.com/story/entertainment/2017/11/28/indiana-distillery-makes-states-first-agave-spirit-but-not-tequila/897436001/
www.tripadvisor.com
Isis Macaraeg
Professional Content Writer
Social Scene
BeSocialScene.com