From fine dining to the Juicy Lucy or Jucy Lucy cheese-filled burger down to the food adventure at Midtown Global Market, get ready to be impressed by the innovative food and drinking experience in Minneapolis!
Known as the City of Lakes, Minneapolis offers drinks of all sizes, shapes, and flavors! The city is popular for its craft beers, but cocktails are also hogging the limelight.
Social Scene brings you to the doorsteps of Top Tequila Bars In Minneapolis where there's no stopping the fun!
Plus, we also created a list for you to know the best tequila brands in Minneapolis and around the city. Check it here!
Get discounts, free items if you shop today with our social items! Click Shop Now!

Location: 925 Nicollet Mall, Minneapolis, MN 55402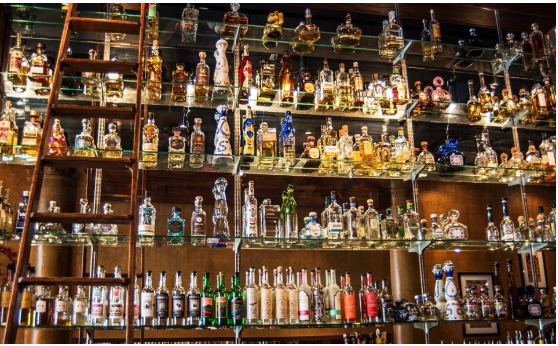 Unwind for the rest of the day at Barrio Tequila Bar
A restaurant and tequila bar that serves authentic Latin cuisine made from scratch, and bold cocktails. Guests can enjoy Happy Hour Drink Specials at Barrio Tequila Bar from Monday to Friday from 3pm to 6 pm.
Drinks available range from a huge selection of cocktails, margaritas and cerveza cocktails. The bar is always fully stocked and guests can look forward to a variety of beer, wine, and non-alcoholic options. Have a look at the menu here.
Location: 2516 Hennepin Ave #1, Minneapolis, MN 55405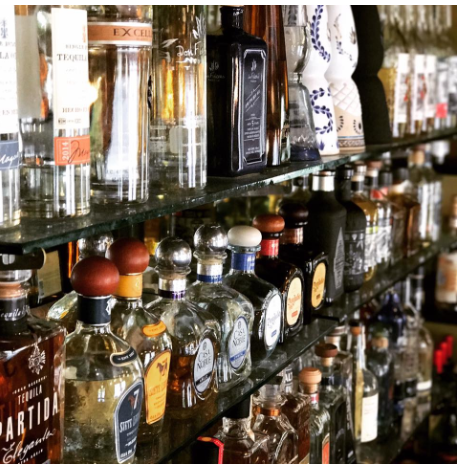 Feast on the expansive tequila selection at the bar
This place has a full bar with unique tequila drinks, all oozing with bold flavors. Truly a gem to find in the city! Guests can have fun not only with their selected drinks, but also talking with the friendly and kind owner as well.
Nico's Taco and Tequila Bar won the Diners Choice Award in 2017 and continues to serve authentic street tacos plus 100% agave tequilas. Happy Hour runs every day from 2pm to 6 pm.
Location: 50 2nd Ave N (between 1st St N & Azine Way), Minneapolis, MN 55401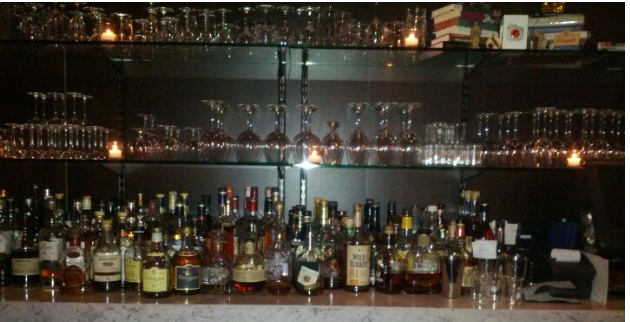 Grab a drink and relax at Marvel Bar. Photo by Adam R.
Passion is what drives Marvel Bar to its fullest. Drinks are served in a unique atmosphere and the tequilas served are refreshers for the night.
The bar has a wonderful selection of original cocktails that guests truly love. To find out more about the drinks on the menu, click here
Location: 3300 E Lake St (at 33rd Ave S), Minneapolis, MN 55406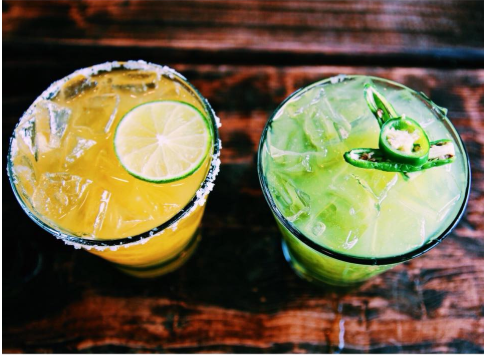 Sonora Grill; where the taste buds do the talking
Try out the Tequila Flights and be in for smooth and bold tasting tequilas that Sonora Grill has to offer! With South American and Spanish cuisine on the menu, visitors can never go wrong with a shot of tequila after or before every meal. :)
The bar offers a wide array of signature margaritas and cocktails. Guests can also frolic varieties of wine and beer on the menu as well as beers on tap. Happy Hour happens every day from 2pm to 5pm.
Sign up for updates on tequila events and save 30% on your first purchase!

Location: 918 Hennepin Ave (10th St), Minneapolis, MN 55403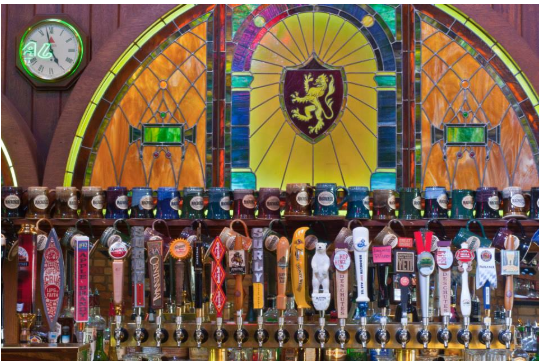 The all American bar with a scotch flavor
Summer cocktails are a must at Mackenzie Pub. Guests can enjoy cold drinks of tequila over ice as well as seasonal cocktails. There's a full bar available filled with a variety of drinks and local brews.
Visitors keep coming back for the weekly specials and the friendly staff is always there to assist. From simple gatherings to bar talk, the pub is the perfect place to hang out and grab your favorite drink.
Location: 825 Washington Ave SE, Minneapolis, MN 55414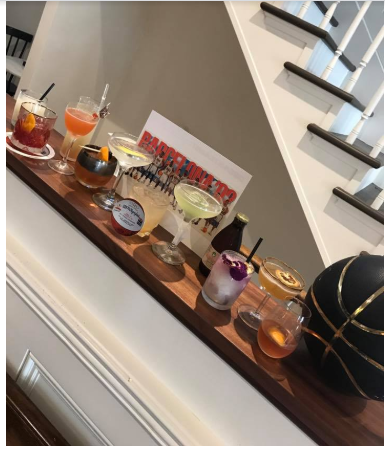 Celebrate special events at Bar Luchador
Bar Luchador is a wrestling bar that serves tacos, margaritas and more. It gives guests access not only to award-winning chef-driven food, but also to a full bar with upscale tequila and cocktails. The cocktail drinks are made with only fresh squeezed juices and house made syrups.
Check out more choices from the menu. Happy Hour is from at 4pm to 7pm and 10pm to midnight with $1 off drinks and food specials offered.
Location: 163 13th Ave NE, Minneapolis, MN 55413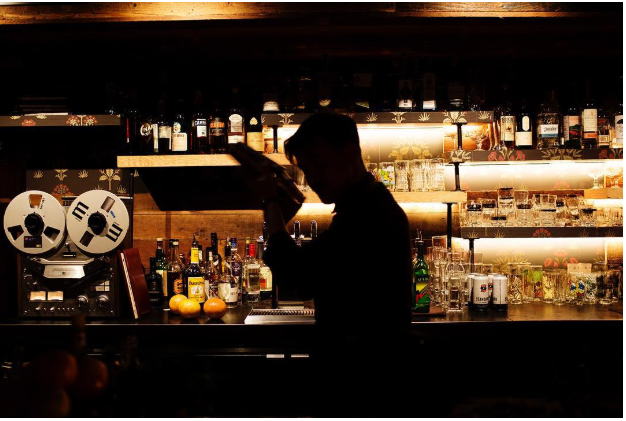 The back bar welcomes you once the light turns red
The Back Bar is located at Young Joni, a restaurant that is known for their wood-fired pizzas, grilled meats, and vegetables. Aside from the restaurant, The Back Bar continues to gain attention from tequila lovers and more.
Offering a variety of tequilas, The Back Bar also has a Social Hour that runs from 4pm to 6pm. They serve tap beer, glass wine, and classic cocktails.
Location: 4312 S Upton Ave, Minneapolis, MN 55410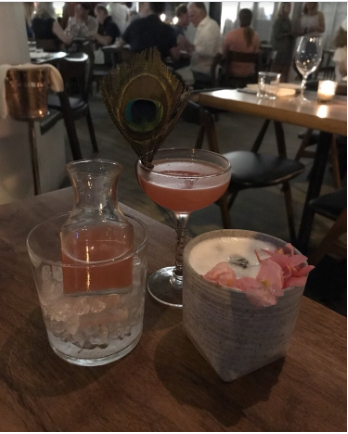 The unparalleled dining experience and word class service at Martina
Serving Argentinian-inspired cuisine, Martina also gives guests a vast selection of cocktails and wines to savor after enjoying a classic meal at the restaurant.
Visitors simply love the service and the ambiance of the restaurant. Food and drinks coupled with beautiful music and modern elegance, Martina is the place to go when spending a relaxing day with friends.
Get discounts, free items if you shop today with our social items! Click Shop Now!

Location: 211 N 1st St, Minneapolis, MN 55401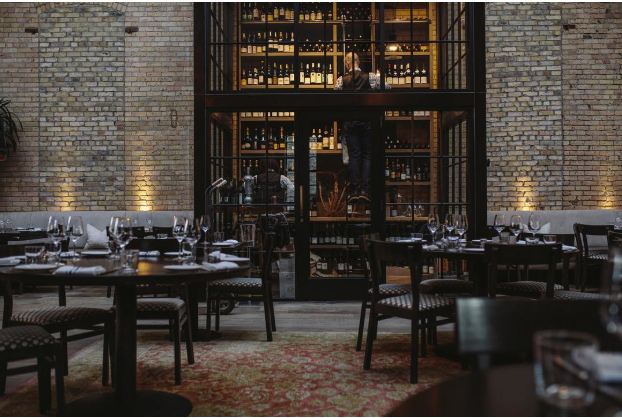 From a horse table to a full-fledged restaurant
When looking for the perfect location to drink cocktails before dinner then Spoon and Stable is the place to be! Guests can savor the selection of drinks from cocktails, to wine by the glass and to beer on tap.
Order appetizers or full meals from the dinner menu. The bar is on a first-come-first-serve basis so make sure to secure a seat! There are no reservations needed. Find out more here on their bar menu.
Location: 2901 Lyndale Ave. S, Minneapolis, MN 55408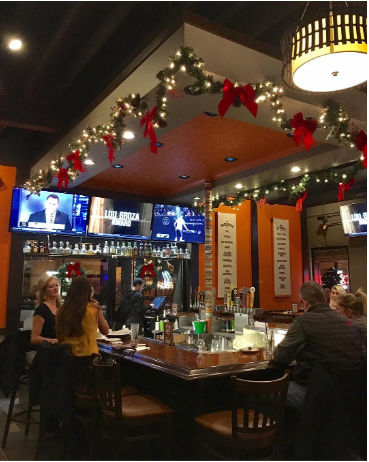 .Get your taco and tequila fix for the weekend
Lago Tacos offers not only tacos but an interesting selection of drinks from tequilas to bloody marys, and mimosas. Happy Hour serves margaritas, well drinks, wine and more every day from 3pm to 6pm then at 9pm until closing time.
Explore more on what Lago tacos have to offer from their menus. The place is open for catering and even offers free local deliveries.
Sign up for updates on tequila events and save 30% on your first purchase!

About Social Scene
Social Scene creates a "scene" an environment to connect people, build relationships and create memories through online campaigns and on-premise social events; focusing on providing exposure to our partnering brands, venues, and clients to connect with a great social audience - Experiential Marketing.
Social Scene builds brand awareness for partnering venues and brands, connecting them with a targeted audience to build relationships and create memories. Visit BeSocialScene.com for the most up to date events and to partner on an upcoming experience.
Want to build a live or online experience around your company's brand or venue? Email connect@besocialscene.com or send a message directly at BeSocialScene.com. Be Social. Be Seen.
References:
https://en.yelp.com.ph/search?find_desc=Tequila+Bars&find_loc=Minneapolis%2C+MN
https://foursquare.com/top-places/minneapolis/best-places-tequila
https://twincities.eater.com/2016/4/28/11527534/best-tequila-lists-twin-cities-minneapolis-st-paul
http://www.citypages.com/best-of/2018/food-and-drink/nicos-taco-tequila-bar/479777033


Grechelle Magbanua
Professional Content Writer
Social Scene
BeSocialScene.com