Campo Bravo Tequila aspires to unleash a wild taste from within. It's a farm-to-bottle brand that is proud to incorporate quality in each expression they produce. The distillery gets 100% of its blue weber agave from their own backyard. Yes, they have their own estate-grown agave!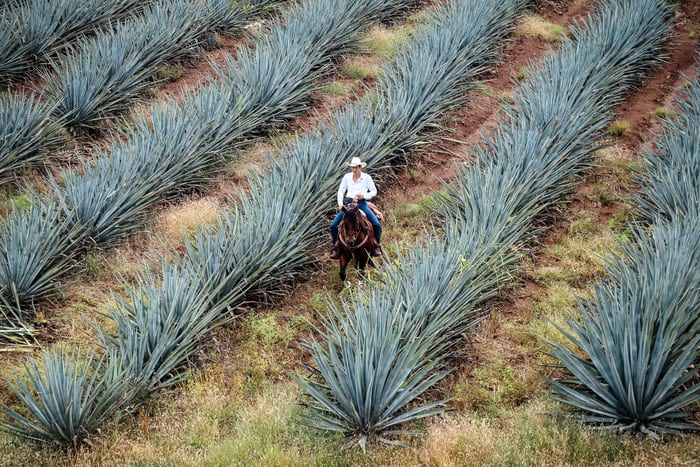 Campo Bravo stems from tradition
(Photo from David García Sandoval via unsplash.com)
Alt Text - Campo_Bravo_Tequila_Texas
The name Campo Bravo means "Brave Field". This was coined by fifth-generation agave farmers who sought to make the best tequila anyone had ever tasted. They make sure that each bottle is instilled with quality, character, and tradition. Campo Bravo Tequila is a brand that is out there to express and impress!
Interested in attending a tequila event? Join us on our Tequila Tastings and save 20% with code DWF (drink with friends). Click below and select your city!

Reaching Beyond Mexico
Campo Bravo Tequila is produced by Mexico's Grupo PSA. They offer 100% agave tequila products such as the Tequila Plata. It has recently been acquired by Milestone Brands LLC, and import in the US was nationally launched in January 2020. They are ready to serve the US market!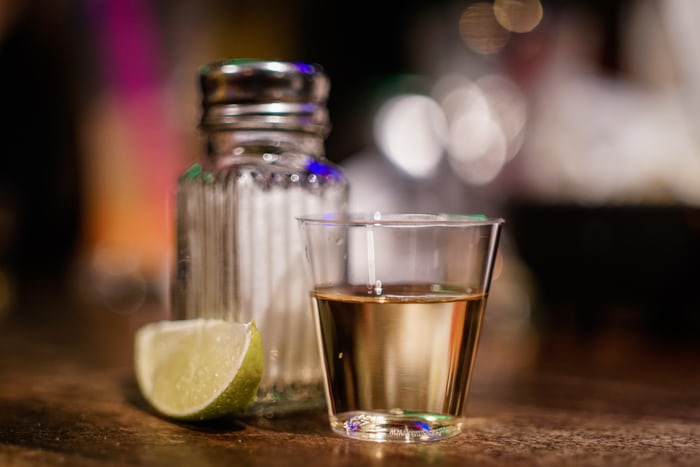 Campo Bravo offers a unique taste designed for modern tequila lovers
(Photo from Francisco Galarza via unsplash.com)
Alt Text - Campo_Bravo_Tequila_Texas
According to the founder and CEO of Milestone Brands, Eric Dopkins, Campo Bravo is a brand that will exceed expectations in its quality, packaging, and value. The brand's bottles are designed by Stranger & Stranger, which adds a modern Mexican twist to each one. This is why you'll find such intricacy in the design and a howling wolf on the label.

Kicking it Off With Plata, Campo Bravo's "Wolf" Tequila
Together with its Texas-based supplier, Campo Bravo Tequila begins with its "Plata" expression. This silver tequila is distributed at Raley's Supermarkets, Publix, Walmart, and Twin Liquors. They carry an SRP of $19.99 to $21.99, which will vary depending on which store you buy from.
The partnership between Campo Bravo Tequila and Milestone Brands isn't just about business—it's about sharing their love for tequila with a much wider audience. By reaching a bigger market, more people are able to taste and appreciate what Campo Bravo Tequila has to offer.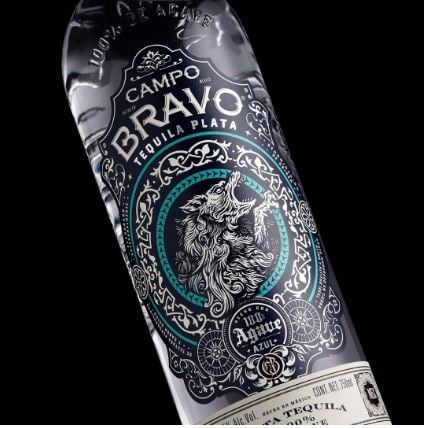 Expect a celebration of flavors with herbal tones and spices
(Photo from @campobravotequila Instagram page)
Alt Text - Tequila_Plata_Campo_Bravo_Tequila_Texas
Tequila Plata or "The Wolf" was created as a symbol of guardianship. The wolf is known to represent the spirit of loyalty and strong instincts. This expression teaches you to trust your heart and mind. It's a drink that encourages you to gain control over your life.
The Tequila Plata is about 40% ABV or 80 proof. It's a full-bodied drink that appears luminous and crystalline with a nose of citrus, white chocolate, and vanilla. The palate plays around with flavors of grapefruit, lemon, and black pepper.
What's in Store for Campo Bravo Tequila?
There's a lot in the works for Campo Bravo Tequila through its joint venture with Milestone Brands as they work together to bring 100% agave tequila to all parts of the US. As tequila continues to be one of the fastest-growing drinks in the spirits category, a rise in digits is expected. Founder and president of Grupo PSA and global producer of agave nectar Roberto Cipres has expressed his excitement for the brand's future in the US.
Where to Buy Links
https://www.campobravotequila.com/
Spec's Wines, Spirits, Finer Foods
SoCal Wine & Spirits, Tustin, CA
Rollers Spirits Wine & Cheese, Hilton Head Island, SC

About Social Scene
Social Scene creates a social "scene": an environment to connect people, build relationships and create memories through online campaigns and on-premise social events. Our focus is on providing exposure to our partnering brands, venues, and clients to connect with a great social audience through experiential marketing.
Social Scene builds brand awareness for partnering venues and brands, connecting them with a targeted audience to build relationships and create memories. Visit BeSocialScene.com for the most up to date events and to partner on an upcoming experience.
Want to build a live or online experience around your company's brand or venue? Email connect@besocialscene.com or send a message directly at BeSocialScene.com. Be Social. Be Seen.


References:
https://www.campobravotequila.com/
https://business.facebook.com/Campo-Bravo-Tequila-101725051210019/
https://www.thespiritsbusiness.com/2020/01/milestone-brands-debuts-campo-bravo-tequila-in-us/
https://www.prnewswire.com/news-releases/milestone-brands-llc-launches-campo-bravo-tequila-300981181.html
https://www.just-drinks.com/news/milestone-brands-brings-campo-bravo-tequila-to-us-tequila-in-us-data_id130010.aspx
Grechelle Magbanua
Professional Content Writer
Social Scene