Cantera Negra stands out from other distilleries because of its decade-long practices of tequila-making. Cantera Negra is also part of Cavas de Don Max, which is family-owned and -operated.
Interested in attending a tequila event? Join us on our Tequila Tastings and save 20% with code DWF (drink with friends). Click below and select your city!

The magic happens in Jalisco, Mexico, where Cantera Negra grows its 100% blue agave plants. The blue agave fully mature in the volcanic rock-rich soil and are harvested at their peak.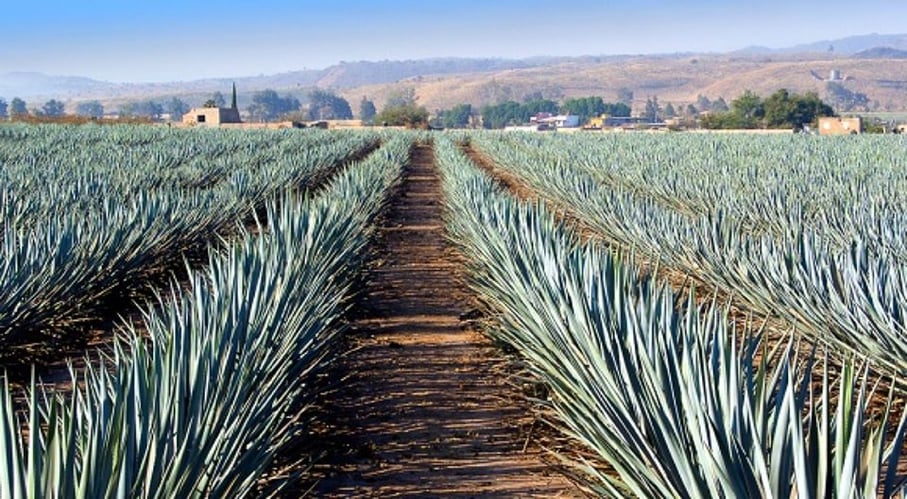 Majestic agaves where Cantera Negra's tequilas are born (Photo from Cantera Negra Tequila's Facebook page)
Alt Text - Cantera_Negra_Agave_Jalisco
Blue agaves are planted eight to ten years prior to harvesting. Each batch of tequila in Cantera Negra is handcrafted and distilled twice. They also use in-house coopers and hand-crafted oak barrels to complete the creation of the flavors.

A New Generation of Tequila Makers
Cantera Negra was founded more than forty years ago and gained fame through the work of Don Alberto Becherano and the perfection of his proprietary method. Before any of their tequilas make it onto store shelves, they go through the Becherano family tasting panel.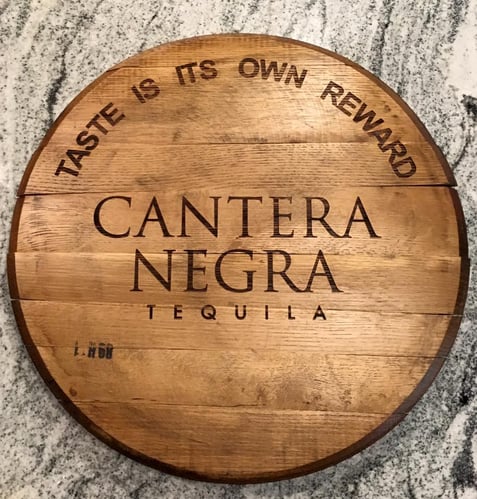 Cantera Negra's tequilas are all-natural and made using 100% blue agave (Photo from Cantera Negra Tequila's Facebook page)
Alt Text - Cantera_Negra_Silver_Jalisco
The tequila brand itself was a tough secret to crack for Lance Gildner and Team Buckeye. After tasting the tequila for the first time on a trip in 2006, Lance sought to bring it to America, and after nine years trying to learn the name of the tequila, he finally got answers.
Lance met with the family of the distillers and they agreed to provide him with an exclusive license to import. After a few more years of preparation, the tequila came to America in 2015 under the name of Cantera Negra.
Experience the Next Level of Tequila Drinks
Cantera Negra has produced many batches of award-winning tequila. Having high standards for flavor and smoothness is what Cantera Negra's reputation is all about. They offer tequila options that are notable and memorable to drink.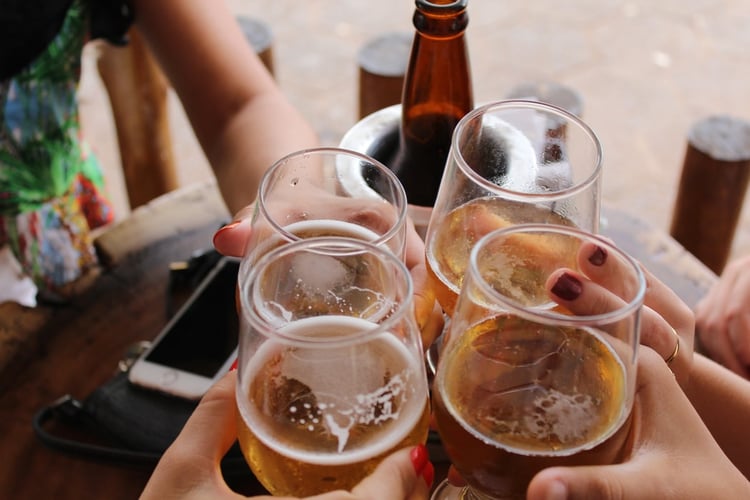 Taste your favorite spirits, liquors, liqueurs, and more at tasting events (Photo from Giovanna Gomes via unsplash.com)
Alt Text - Tequila_Tasting_Festival
Like Cantera Negra, Social Scene values creating lasting memories through top-quality drinks. You can find out more about Cantera Negra and its tequilas through our events at WhiskeyTastingFestivals.com. Join now and be part of a community where like-minded people celebrate their love for tequila and other spirits!

100% Blue Agave Tequilas From Cantera Negra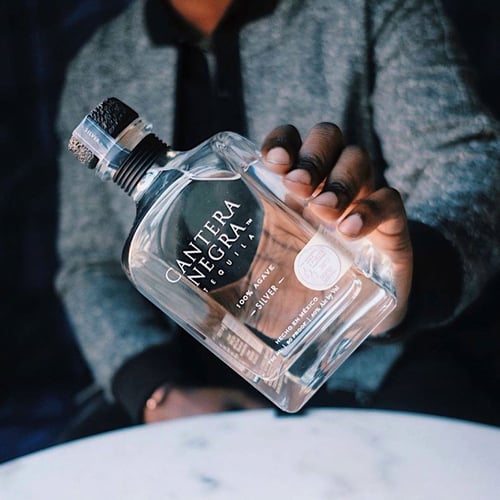 One of the top tequila bases for any recipe (Photo from Cantera Negra Tequila's Facebook page)
Alt Text - Cantera_Negra_Silver_Tequila_Jalisco
This is the purer and more refined variety of the distillery's Elixir de Agave spirit. Crystal clear in look and very light in taste, you can find hints of citrus and earthy notes in this tequila made from only the finest batches.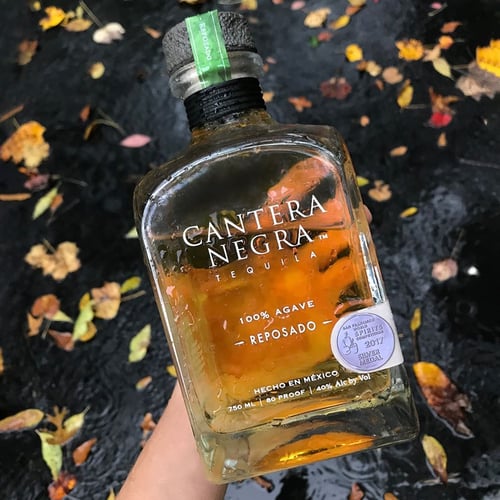 A great tequila for sipping or to use as a high-end base (Photo from Cantera Negra Tequila's Facebook page)
Alt Text - Cantera_Negra_Reposado_Tequila_Jalisco
This reposado is aged for nearly a year and is one of the bottles sent to the Becherano family tasting panel for approval. Its flavor has notes of vanilla and oak, with a more refined taste than the silver.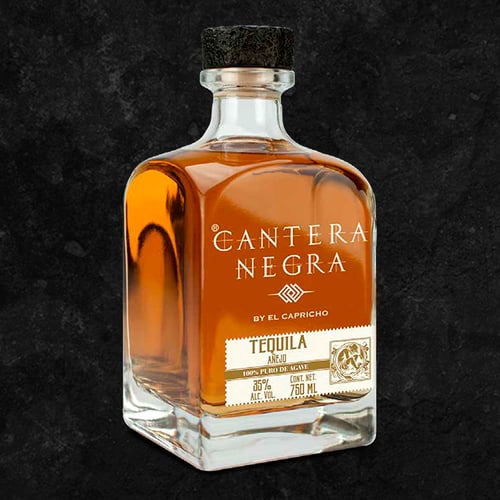 Offers a different flavor from the usual añejos (Photo from Cantera Negra Tequila's Facebook page)
Alt Text - Cantera_Negra_Añejo_Tequila_Jalisco
This añejo is aged from 30 to 36 months and offers a smooth taste. Through the aging process, the tequila develops cooked agave flavors and a woody vanilla finish, so get ready for a unique and fun drinking experience!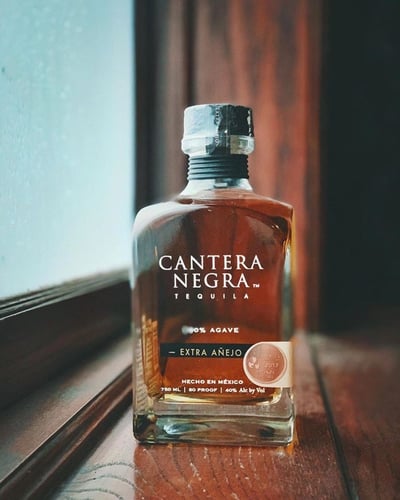 Nothing in the market compares (Photo from Cantera Negra Tequila's Facebook page)
Alt Text - Cantera_Negra_Extra_Añejo_Tequila_Jalisco
This is the flagship tequila of Cantera Negra, and it has set extremely high standards for smooth, rich tequilas. This tequila, aged for a minimum of 48 months, has been compared to the finest bourbons.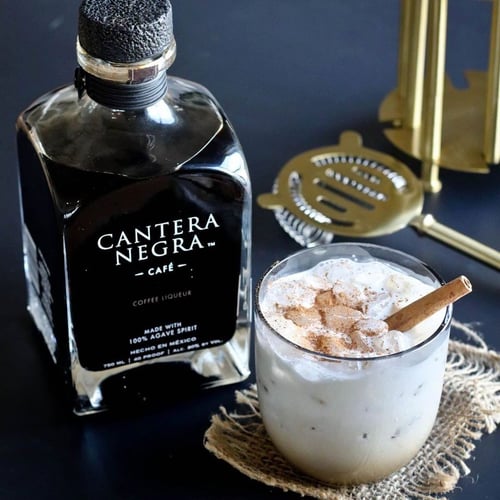 Best on the rocks or as a shooter (Photo from Cantera Negra Tequila's Facebook page)
Alt Text - Cantera_Negra_Café_Liqueur_Jalisco
This coffee liqueur is 40 proof and strengthens Cantera Negra's reputation for smooth liqueurs. It is refreshing and sweet with hints of mocha and is sure to provide your needed dose of sweetness and coffee.
Continuing the Legacy of Great Tequila
Cantera Negra continues to produce wonderful tequilas for people to enjoy. Their unique, hands-on approach allows them to create a deep and personal relationship with their tequilas. It takes a lot of training, character, experience, and passion to make the flavors that Cantera Negra does, and the results do not disappoint.
Where to Buy
Cantera Negra Available Locations
Kahn's Fine Wines & Spirits, Indianapolis, IN
Pike's Wine & Liquor, Elmont, NY
Prime Wine & Liquor, Suffolk, NY
Williamstown Super Buy Rite, Williamstown, NJ
Tulsa Hills Wine Cellar, Tulsa, OK
Canal's Bottlestop, Marlton, NJ
Pennsylvania Liquor Control Board, Harrisburg, PA
West Deptford Super BuyRite, Deptford, NJ


About Social Scene
Social Scene creates a social "scene": an environment to connect people, build relationships and create memories through online campaigns and on-premise social events. Our focus is on providing exposure to our partnering brands, venues, and clients to connect with a great social audience through experiential marketing.
Social Scene builds brand awareness for partnering venues and brands, connecting them with a targeted audience to build relationships and create memories. Visit BeSocialScene.com for the most up to date events and to partner on an upcoming experience.
Want to build a live or online experience around your company's brand or venue? Email connect@besocialscene.com or send a message directly at BeSocialScene.com. Be Social. Be Seen.
References:
https://www.canteranegra.com/our-story/
https://www.canteranegra.com/our-distillers/
https://www.canteranegra.com/our-tequila/?age-verified=bec102ee1a
https://web.facebook.com/canteranegratequila/
Grechelle Magbanua
Professional Content Writer
Social Scene
BeSocialScene.com