Your exploration of whiskey never stops when you're in Chicago. Whether you enjoy it neat, stirred, shaken, or on the rocks, there's just something special about whiskey! Where should you go to find classic and new bottles?
Why, it's time to head to the distilleries!
There's no better place to discover high-quality whiskey expressions than in the places where they are born. Chicago and all of Chicagoland are brimming with distilleries that have their own spritely personalities embedded in their bottles.
Social Scene is here to deliver the 10 Best Whiskey Distilleries in Chicago and Chicagoland! Find out everything about whiskey and love it even more after visiting these distilleries. Have your palates ready— you're in for a tasteful adventure!
Attend our upcoming whiskey event and get a discount on regular ticket prices! Use code DWF! Click below!
Location: 11504 Keslinger Rd, DeKalb, IL 60115-8810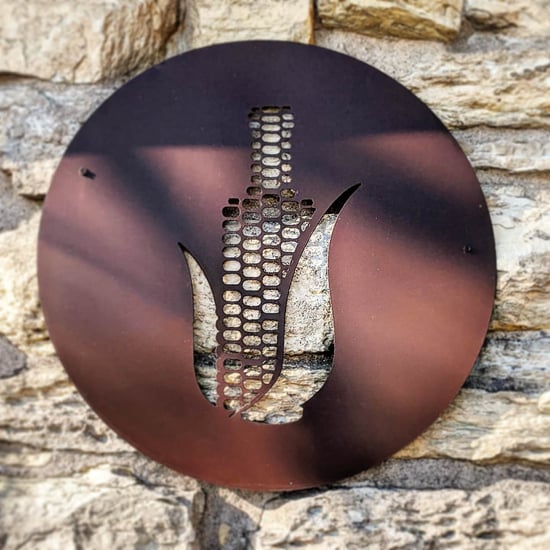 Their distilled spirits come from grain grown onsite
(Photo from Whiskey Acres Distilling Co.'s Facebook page)
Alt Text - Whiskey_Acres_Distilling_Co._Distillery_Illinois
The guests at Whiskey Acres Distilling Co. fondly call it a gem in the cornfields. This is because the distillery itself—the first estate distillery in Illinois—is located on a farm in the middle of a sea of corn.
Their Straight Bourbon is something to experience. It's one of their best products, a softer and more rounded spirit owing to the wheat used as the secondary grain. Watch out for their rye as well, as the distillery uses a particular strain of rye known for delivering a "vanilla" presence onto the palate. Still thirsty for more? They also have a very adventurous artisan series! This is a distillery sure to be worth the visit.
Location: 39 E Quincy St, Riverside, IL 60546-2128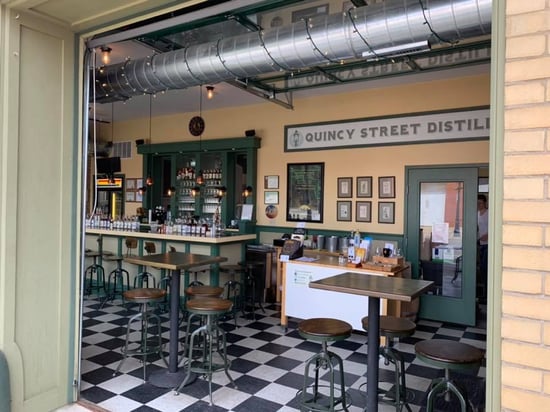 Craft distilling is at its best at Quincy Street Distillery
(Photo from Quincy Street Distillery's Facebook page)
Alt Text - Quincy_Street_Distillery_Whiskey_Illinois
Quincy Street Distillery is a place where every spirit carries its own story. It has a charming atmosphere where both passion and high knowledge about the craft reside. This is a place that's easy to remember and easy to return to when you need a great place to enjoy whiskey.
The distillery is proud to bring artisanal distilling to the fore and combine it with unique flavors. Their expressions include the Water Tower White Lightning™ Whiskey, the Bourbon Spring®, the North American Steamship Rye™, and the Salt Creek Corn Whiskey, among others.
Expect nothing but the best from a place born out of its commitment to the heritage of craft distilling.
Location: 2359 N Milwaukee Ave, Chicago, IL 60647-2924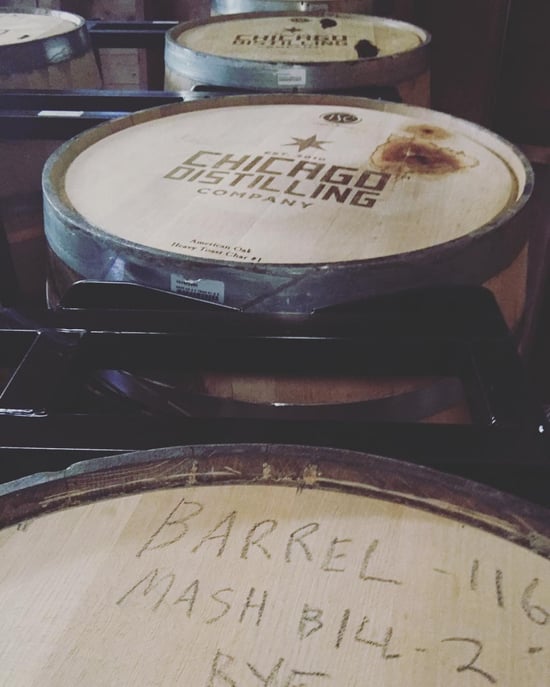 The best place to find whiskey, bourbon, rye, and gin
(Photo from Chicago Distilling Company's Facebook page)
Alt Text - Chicago_Distilling_Company_Whiskey_Distillery
,
Chicago Distilling Company is one of the best places to get whiskey, bourbon, rye, or gin. What makes their expressions memorable is their valuable family recipes and techniques, as well as the locally-sourced organic grains. It's a full-service craft distillery that presents itself as an extension of Chicago's distilling tradition.
Among their bottles to watch out for are the American Single Malt Whiskies. These whiskey expressions give you soft cocoa hints with roasted coffee notes. Experience complex flavors and palatable blends right here in Chicago Distilling Company's collection!
Location: 2717 N Maplewood Ave, Chicago, IL 60647-1930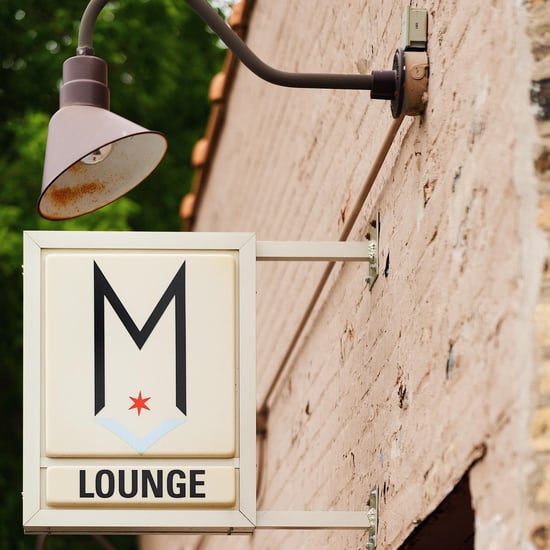 The distillery offers a great selection of craft spirits
(Photo from Maplewood Brewery & Distillery's Facebook page)
Alt Text - Maplewood_Brewery_&_Distillery_Whiskey_Chicago
Maplewood Brewery & Distillery produces its popular single malt whiskeys with inspiration from its beers. This distillery handles their spirits like a brewery, with the palate of their bottles highly focused on their grains. It also offers a nice atmosphere and friendly and accommodating staff.
The distillery produces small-batch whiskeys with passion and patience. Among their bottles are the Hellish Rye Malt Whiskey, Sour Mash Pils American Malt Whiskey, Rye To Perdition Rye Malt Whiskey, Oaty Otter American Malt Whiskey, and the Fat Pug American Malt Whiskey.
Don't miss the chance to visit this distillery-brewery combo when you're in the Chicago area!
Location: 5121 N Ravenswood Ave Chicago, IL 60640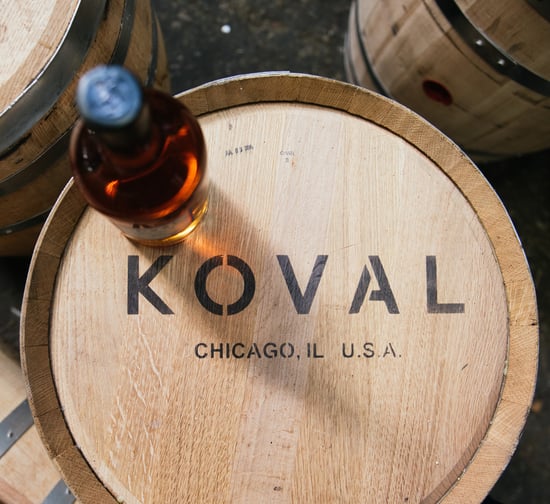 (Photo from KOVAL Distillery's Facebook page)
Alt Text - KOVAL_Distillery_Whiskey_Chicago
KOVAL Distillery pays attention to each and every detail of their whiskeys. They begin by milling grains on-site and aging in American oak barrels that are filled only with the heart cut. The entire rigorous process is to make sure that KOVAL retains its signature taste in every bottle that comes off the shelf.
Choose from their selection of whiskeys like the KOVAL White Whiskey Rye, KOVAL Single Barrel Whiskey Four Grain, KOVAL Single Barrel Whiskey Millet, KOVAL Single Barrel Whiskey Oat, KOVAL Single Barrel Whiskey Rye, and the KOVAL Single Barrel Bourbon Whiskey.
Enjoy the most unique whiskeys in America right here at KOVAL Distillery!
Sign up for future whiskey events and get access to our event discounts! Click below.
Location: 918 Chicago Ave (alley entrance), Evanston, IL 60202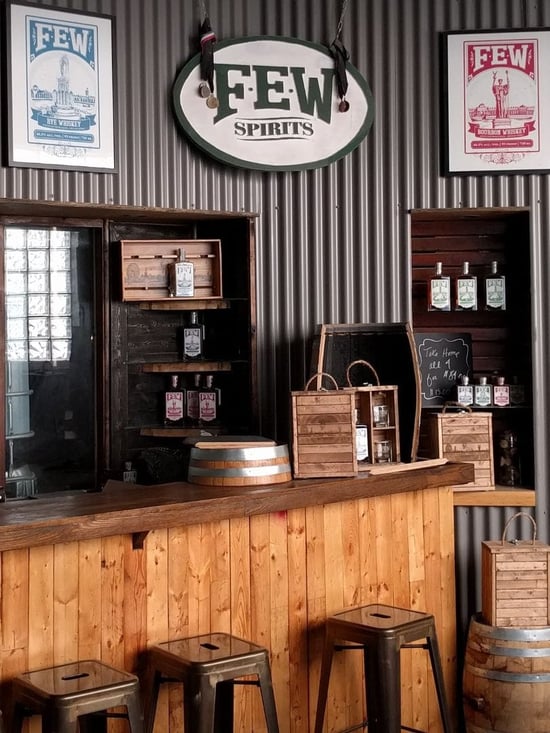 Taste bourbon and rye made from timeless distilling techniques
(Photo from FEW Spirits Distillery's Facebook page)
Alt Text - FEW_Spirits_Whiskey_Distillery_Illinois
FEW Spirits is all about bringing bourbon and rye to Chicagoland. They process their expressions by blending the old and the new, and by adding a dash of their creativity, FEW Spirits is able to create bottles with their own adventurous flavors.
Make sure to try out their Single Malt Whisky, Bourbon Whiskey, and Rye Whiskey, all handcrafted and produced in small batches to ensure the quality and boldness of the taste in each release.
Find only the finest spirits at FEW Distillery.
Location: 532 W IL Rte 22, Suite 110, Lake Zurich, IL 60047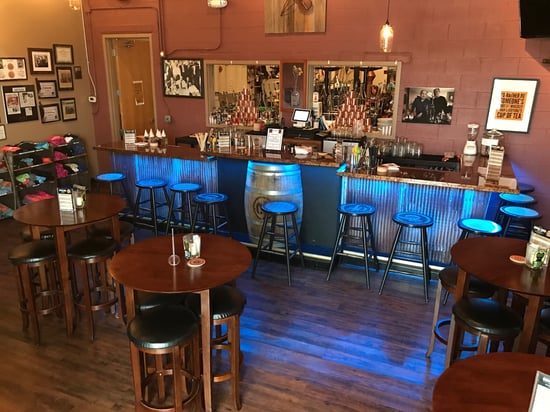 A distillery that took advantage of the newly legislated craft distillery laws in Illinois
(Photo from Copper Fiddle Distillery's Facebook page)
Alt Text - Copper_Fiddle_Distillery_Whiskey_Illinois
Copper Fiddle Distillery delivers its very own unique and high-quality spirits. They got things rolling with a successful attempt at creating bourbon whiskey as well as two gin recipes. They literally started the distillery from scratch, using a 13-gallon stainless steel still for their initial productions. And now they are one of the most successful distilleries in Chicagoland.
Their Bourbon Whiskey might be young compared to others, but it can stand on the same stage as the classics. It's old-style distilled using an American-made copper pot from Arkansas, so each flavor is perfectly captured!
Experience an exceptional whiskey taste with Copper Fiddle's Bourbon Whiskey!
Location: 220 W Clayton St, Waukegan, IL 60085,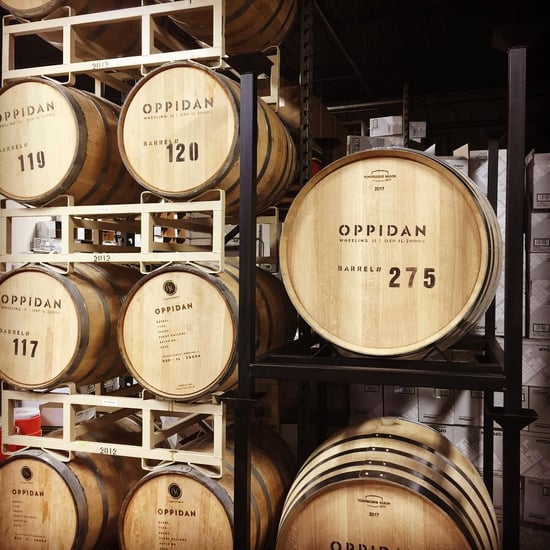 https://www.instagram.com/oppidanspirits/
(Photo from @oppidanspirits' Instagram page)
Alt Text - Oppidan_Spirits_Whiskey_Distillery_Illinois
Oppidan Spirits specializes in American botanical gin and malted rye whiskey. The process of creating both liquors is one of the oldest crafts in the world, and Oppidan Spirits aims to give due respect to such a process. Their expressions are classic with a modern twist and integrate their own unique personalities.
Among the bottles they produce are the Malted Rye Whiskey, Solera Aged Bourbon, Four Grain Straight Bourbon, Cane + Rye, and Smoke + Sea, all special and experimental blends that will make you want to keep sipping.
Every spirit they have has the perfect balance of flavors!
Location: 400 East Margaret Street, Thornton, IL 60476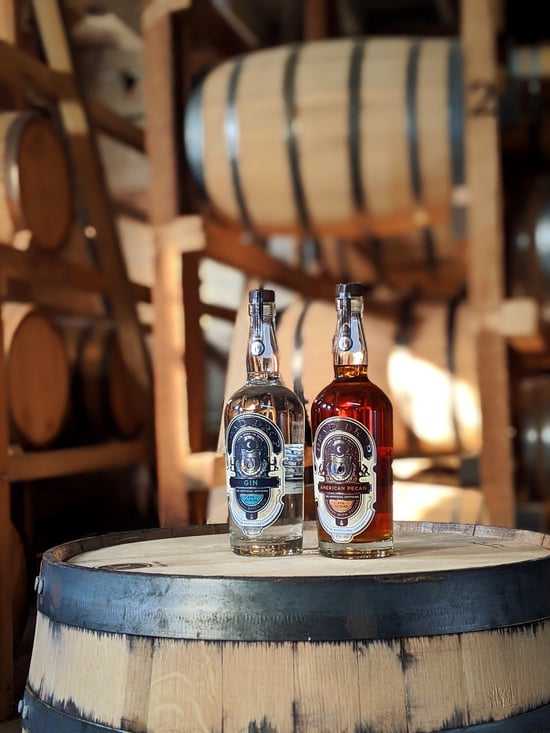 The distillery is home to over 160 years of alcohol production
(Photo from Thornton Distilling Company's Facebook page)
Alt Text - Thornton_Distilling_Company_Whiskey_Distillery_Illinois
Thornton Distilling Company creates local and handcrafted spirits. Everything from the grain to the pecan wood of their Dead Drop Pecan Whiskey comes from Illinois. They have a holistic distillery where they mash, ferment, distill, and mature their American single malt whiskey.
It's all about natural ingredients at this distillery. They carefully select multiple yeast strains for fermentations. The whisky aging requires great attention to detail just to get the unique mixture of the charred and the toasted barrels.
They offer a diverse selection of whiskeys with complex and wonderful tastes!
Location: 564 W Randolph St, Chicago, IL 60661

Everything is grown in Illinois and distilled in Chicago
(Photo from CH Distillery's Facebook page)
Alt Text - CH_Distillery_Whiskey_Chicago
CH Distillery is known not only for their organic vodka but also for their artisan spirits. With an extensive and impressive portfolio, they are among the leading artisan spirits producers in Illinois.
The CH Bourbon is the distillery's straight bourbon expression under the CH Core Spirits release. It has a wonderful brown sugar and maple aroma coupled with an oaky sweet palate. The blend is carefully milled, mashed, and fermented using the best local ingredients.
This distillery is all about creating beverages that echo their core values of producing high quality and high-value products from local ingredients.


About Social Scene
Social Scene creates a social "scene": an environment to connect people, build relationships and create memories through online campaigns and on-premise social events. Our focus is on providing exposure to our partnering brands, venues, and clients to connect with a great social audience through experiential marketing.
Social Scene builds brand awareness for partnering venues and brands, connecting them with a targeted audience to build relationships and create memories. Visit BeSocialScene.com for the most up to date events and to partner on an upcoming experience.
Want to build a live or online experience around your company's brand or venue? Email connect@besocialscene.com or send a message directly at BeSocialScene.com. Be Social. Be Seen.

References:
https://www.tripadvisor.com.ph/Attractions-g28934-Activities-c36-t176-Illinois.html
https://www.yelp.com/search?find_desc=Distilleries&find_loc=Chicago%2C+IL
https://urbanmatter.com/chicago/best-distilleries-in-chicago/
https://matadornetwork.com/read/best-chicago-distilleries-making-great-booze/
https://www.chicagotribune.com/dining/craving/ct-chicago-distillery-roundup-food-0322-20170317-story.html
Grechelle Magbanua
Professional Content Writer
Social Scene