n Chicago, you'll never run out of amazing whiskeys to try. The key is going to the right places and attending the right events. Whiskey tours are the answer! What better way to taste the best of everything than going on the tour of a lifetime at your favorite Chicagoland distillery?
Social Scene takes you to some of the best places for whiskey tours and tastings. These distilleries, bars, and production companies are standouts in Chicago's sought-after whiskey tour scene.
What should you expect from a whiskey tour? Is there anything you can learn from these events? Can you explore more new flavors? Check out the best whiskey tours in Chicago below and see which one piques your interest!
Attend our upcoming whiskey event and get a discount on regular ticket prices! Use code DWF! Click below!
Every whiskey has a rich and fulfilling history that makes each sip worth it!
Location: The Berkshire Room, The Violet Hour, and more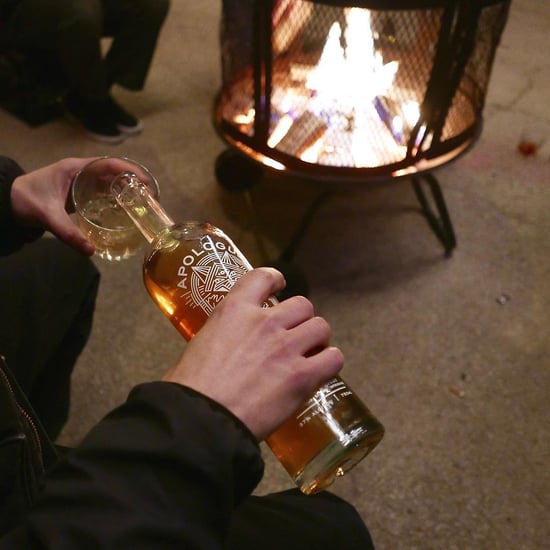 Enjoy their spirits and wine across Chicago
(Photo from Apologue's Facebook page)
Alt Text - Apologue_Whiskey_Tours_Chicago
Apologue makes their liqueurs from farm-grown, non-GMO ingredients. What makes them stand out from others is their tasteful flavors that entice the palate for more. The company sources its ingredients from local growers like Growing Solutions Farmu and Coldbrook Farm.
They do not have a public tasting room; however, their spirits are available at places like the farms above. You can also find them when you join tours at Chicago's prominent restaurants and bars. For more information, connect with them at verathefox@apologueliqueurs.com.
Location: 2525 W Le Moyne St, Melrose Park, IL 60160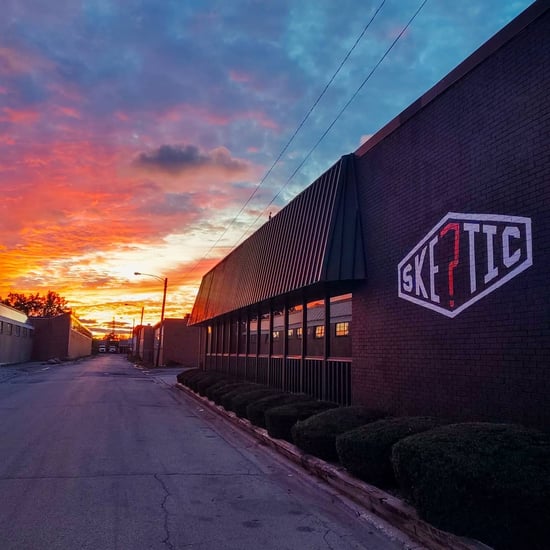 This distillery aims to make unique whiskey, gin, and vodka
(Photo from Skeptic Distillery's Facebook page)
Alt Text - Skeptic_Distillery_Whiskey_Tours_Illinois
Skeptic Distillery is all about free-thinking and individuality in Chicagoland. This craft distillery believes that spirits should be made fresher, faster, and definitely smoother. Making drinks more flavorful and staying true to traditional methods are this distillery's main focuses.
The distillery has a regular schedule of events and offers free local tastings in Arkansas and Illinois. Check here for more details, and to find out more, call 708-223-8286 or email info@skepticdistillery.com.
Location: 39 E Quincy St, Riverside, IL 60546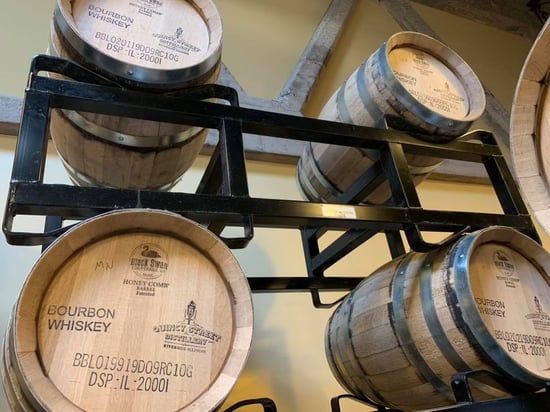 Creating historically-inspired and handcrafted artisanal spirits
(Photo from Quincy Street Distillery's Facebook page)
Alt Text - Quincy_Street_Distillery_Whiskey_Tours_Illinois
Quincy Street Distillery uses classic formulas to create their own handcrafted spirits. It is a place born out of a commitment to giving the best when it comes to craft distilling. Each expression they produce is distinctive and different from any other.
You can reserve tours at the distillery at $11 with tax. You will be able to visit the bonded area of the distillery where production takes place, learn more about the process, and find out about Quincy Street Distillery's rich history. Book your tour here or call 708-357-7414. You can also reach them at manager@quincystreetdistillery.com.
Location: 2717 N Maplewood Ave, Chicago, IL 60647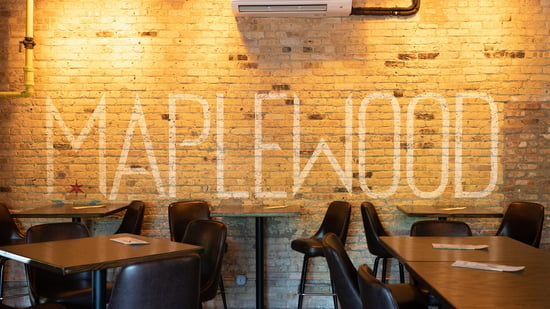 Crafting spirits in Chicago with pride
(Photo from Maplewood Brewery & Distillery's Facebook page)
Alt Text - Maplewood_Brewery_And_Distillery_Whiskey_Tours_Chicago
Maplewood Brewery and Distillery has it all! It's your neighborhood bar, cocktail bar, and brewery taproom all rolled into one. The distillery produces both beers and spirits for consumers to enjoy.
The distillery's tasting room, The Lounge, offers an opportunity to see the production process while enjoying beer and specialty cocktails created with Maplewood's own spirits. Check out their upcoming events here or call 773-270-1061. You can also email hello@maplewoodbrew.com for inquiries.
Location: 600 N Clark St, Chicago, IL 60654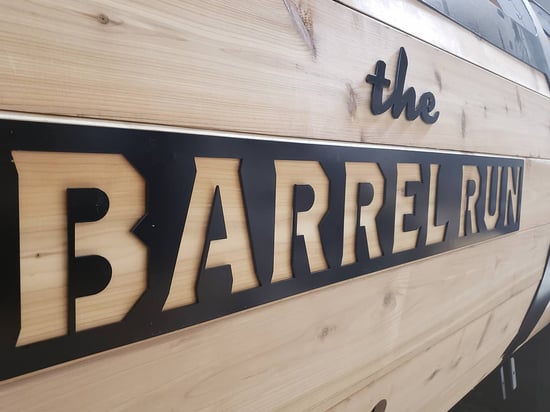 An all-inclusive tour offering the best of bourbon and whiskey
(Photo from The Barrel Run's Facebook page)
Alt Text - The_Barrel_Run_Whiskey_Tours_Chicago
The Barrel Run has had regular tours in many of Chicago's fine distilleries. One of their most popular public tours involves the Barrel Bus, which takes you on tour touu three local bourbon and whiskey craft distillers in Chicago. Indulge in 9 to 12 samples of craft spirits in varying flavors and sample a different kind each time you visit a distillery.
Among the popular destinations you'll encounter are CH Distillery, Chicago Distilling, FEW Spirits, KOVAL Distillery, and Rhine Hall. View all available public tours here or book a private tour or event. For corporate and private events, contact 312-462-0057. For general inquiries and public events, call 312-718-3295 or email info@thebarrelrun.com.
Sign up for future whiskey events and get access to our event discounts! Click below.
Location: 918 Chicago Ave (alley entrance), Evanston, IL 60202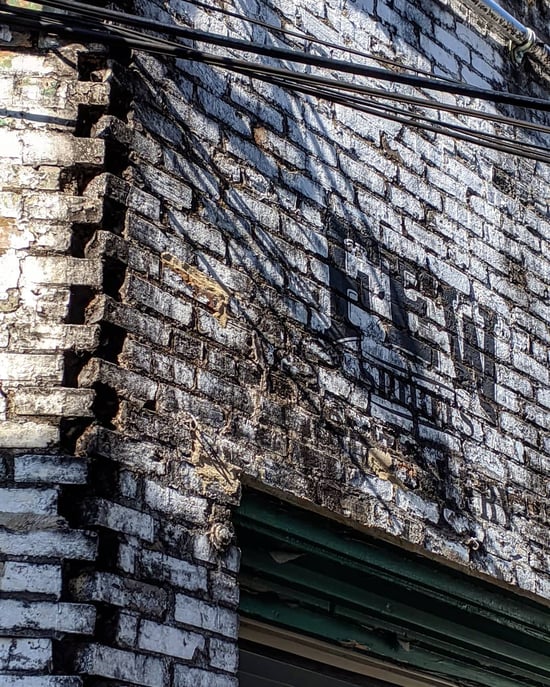 A distillery right at home in the Temperance Movement
(Photo from FEW Spirits' Facebook page)
Alt Text - FEW_Spirits_Distillery_Whiskey_Tours_Illinois
FEW Spirits creates signature spirits aging the best grains perfectly. Their tour provides you a walkthrough of the distillery and its history, where you'll learn more about the beginnings of FEW Spirits and how they acquired their exquisite taste. Tours are on Thursday at 6 PM, Friday at 2 PM and 6 PM, and Saturday at 1 PM, 3:30 PM, and 5 PM. They also have Sunday tours at 1 PM and 2:30 PM.
Their tasting room is open Thursday to Friday from 2 PM to 6 PM, and in case you can't make the tours, guides that will serve you and help with purchases. Book your tours here or call 847-920-8628 or send an email at info@fewspirits.com.
Location: 5121 N Ravenswood Ave, Chicago, IL 60640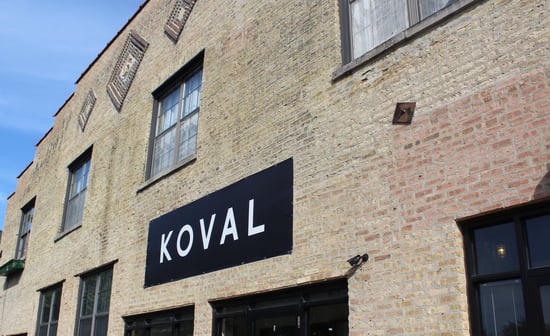 This distillery uses a grain-to-bottle philosophy passed down from one generation to the next
(Photo from KOVAL Distillery's Facebook page)
Alt Text - KOVAL_Distillery_Whiskey_Tours_Chicago
KOVAL Distillery was the first Chicago distillery to open after Prohibition. Specializing in single-barrel spirits and their signature whiskey style, they hold tours regularly. The tour includes discussing details of the distillation process, the differences between white and aged whiskey, and the uniqueness of small-batch spirits.
Tours are on every Wednesday at 7 PM, every Saturday at 1 PM, 2 PM, 3 PM, 4 PM, and 5 PM, and every Sunday 2 PM, 3 PM, and 4 PM.
They also host private tours for special events and larger parties. Book your tours here, call 312 878 7988, or email tours@kovaldistillery.com.
Location: 2359 N Milwaukee Ave, Chicago IL 60647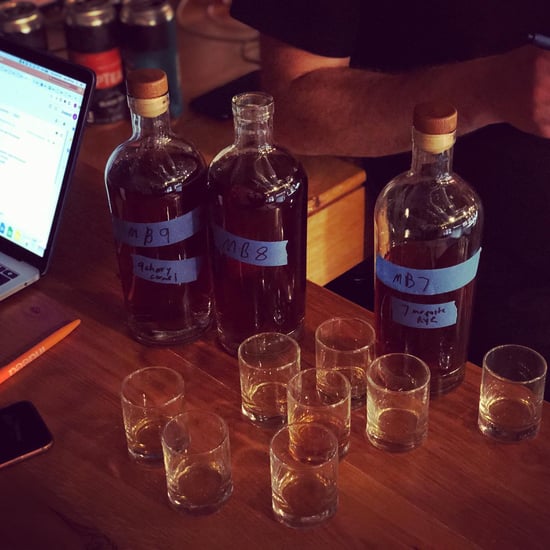 Handmade spirits made from Illinois grains and produced in small batches
(Photo from Chicago Distilling Company's Facebook page)
Alt Text - Chicago_Distilling_Company_Whiskey_Tours_Chicago
Chicago Distilling Company conducts tours regularly in their tasting room located on Milwaukee Avenue. The tour runs an hour, complete with all the information about the distillery and their process of making craft spirits. The tasting room is open from Thursday to Saturday at 5 PM and on select Sundays.
Tours are $10 an hour and can accommodate up to 6 people. They include an in-depth tour of the process of distilling, beginning with the farmers' grain, and turning it into whiskey. You are also treated to three tastings of the distillery's spirits.
Book your tour here. For updates, contact them at 872-206-2774 or drink@chicagodistilling.com.
Location: 11504 Keslinger Road, DeKalb, IL 60115
Creating the finest whiskey from the finest grains
(Photo from Whiskey Acres Distilling Co.'s Facebook page)
Alt Text - Whiskey_Acres_Distilling_Co._Tours_Illinois
Whiskey Acres Distilling Co. handcrafts their distilled spirits with pure mastery. They make sure to go the extra mile to create that perfect blend. The distillery has an all-year-round distilling process and is open to the public for tours and tasting.
They are open from Friday to Sunday from 1:30 PM to 8:30 PM. Public tours take place on Friday and Saturday at 2 PM, 4 PM, and 6 PM and Sunday at 2 PM and 4 PM. The last tour begins 90 minutes before the distillery closes. For inquiries, call 844- 494-4753 or email nick@whiskeyacres.com.
Location: 532 W IL Rte 22, Suite 110, Lake Zurich, IL 60047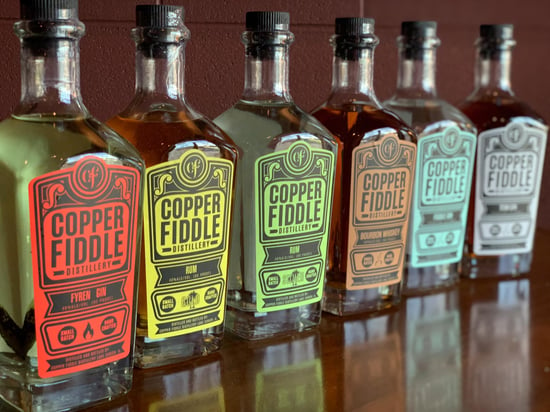 A local craft distiller offering unique and high-quality spirits
(Photo from Copper Fiddle Distillery's Facebook page)
Alt Text - Copper_Fiddle_Distillery_Whiskey_Tours_Illinois
Copper Fiddle Distillery holds tours every Friday at 4 PM and Saturday at 2 PM and at 4 PM. Private tours and events can be scheduled through their website. Enjoy the best whiskeys sourced from Midwest grains only at Copper Fiddle. Their spirits are carefully handmade from grain to bottle.
The tours last about 45 minutes and are $10 per person (payment is only accepted onsite). The tour includes an educational segment on the history, process, and taste of the products at the distillery. For inquiries, contact 847-847-7609 or info@copperfiddle.com.

About Social Scene
Social Scene creates a social "scene": an environment to connect people, build relationships and create memories through online campaigns and on-premise social events. Our focus is on providing exposure to our partnering brands, venues, and clients to connect with a great social audience through experiential marketing.
Social Scene builds brand awareness for partnering venues and brands, connecting them with a targeted audience to build relationships and create memories. Visit BeSocialScene.com for the most up to date events and to partner on an upcoming experience.
Want to build a live or online experience around your company's brand or venue? Email connect@besocialscene.com or send a message directly at BeSocialScene.com. Be Social. Be Seen.


References:
https://www.choosechicago.com/articles/food-drink/chicago-distilleries-tours/
https://www.yelp.com/search?find_desc=distillery+tours&find_loc=Chicago%2C+IL
https://urbanmatter.com/chicago/best-distilleries-in-chicago/
https://www.tripadvisor.com/Attractions-g35805-Activities-c36-t176-Chicago_Illinois.html
https://theculturetrip.com/north-america/usa/illinois/articles/the-best-distilleries-in-around-chicago/

Grechelle Magbanua
Professional Content Writer
Social Scene