Hold onto your hats as we check out what the windy city has in store! Chicago is more than just its "honey-colored" pale ale; they also have a lot to offer when it comes to great whiskeys.
Why join a whiskey tour? If you're a whiskey lover, you don't want to pass up the chance to be part of an event that celebrates your favorite drink. Don't worry about where to go -- let Chicago's whiskey tours take you along for a wild ride.
Interested in whiskey events? Save 20% at our upcoming whiskey festival and use code DWF (drink with friends)!
Courtesy of Social Scene, here are the top whiskey tours to sign up for. Have a blast visiting the most sought-after Chicago distilleries. From old to new whiskey places, discover them all now!
1. North Shore Distillery Whiskey Tours
Location: 13990 Rockland Road, Green Oaks, IL 60048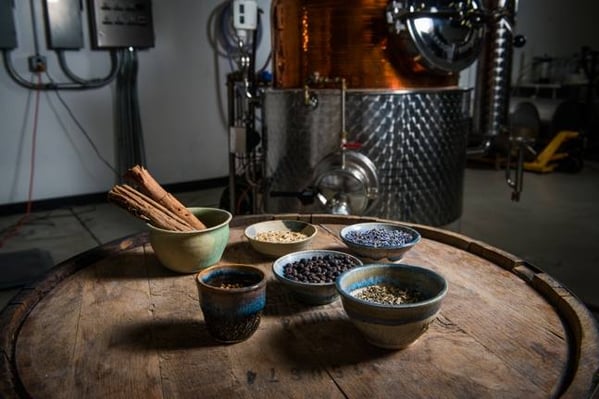 Join a fun tour and taste the best spirits at North Shore Distillery Whiskey Tours
(Photo from North Shore Distillery's Facebook page)
Alt Text - North_Shore_Distillery_Whiskey_Tours_Illinois
Looking for a fun and interactive distillery tour? Join the North Shore Distillery Whiskey Tours now! If you're looking for something more, there's even a "Geek Out" version that you can go to at 3 PM on the last Saturday of the month.
The general tour is about $10 and lasts between 45 and 75 minutes. The tour includes a tasting -- to reserve in advance, contact the distillery at 847-574-2499 or visit their official site.
Location: 9380 W US Highway 20, Galena, IL 61036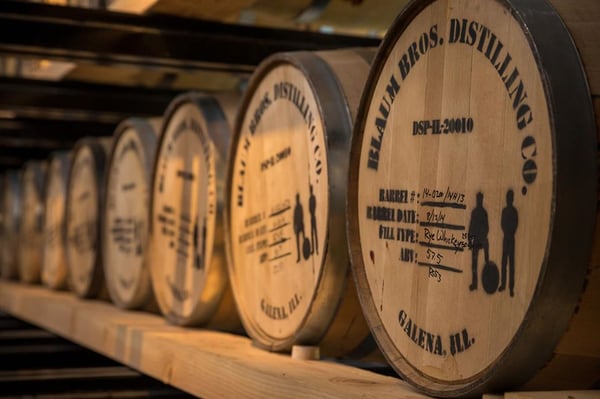 Take a closer look at the art of distillery with Blaum Bros. distillery tours
(Photo from Blaum Bros. Distilling Co.'s Facebook page)
Alt Text - Blaum_Bros._Whiskey_Distillery_Tours_Illinois
Blaum Bros. Distilling Co. invites you to come down to their facility to experience the art of distilling. Guests are treated to a full tour, including the distillation area, barrel room, tasting room, and of course cocktail bar.
The standard price per adult is $10. The tours last for 45 minutes, with a guided tasting to look forward to. Kids under 14 are admitted free of charge. For more information, contact 815-777-1000 or send an email to info@blaumbrosdistilling.com.
Location: 11504 Keslinger Rd., DeKalb, IL 60115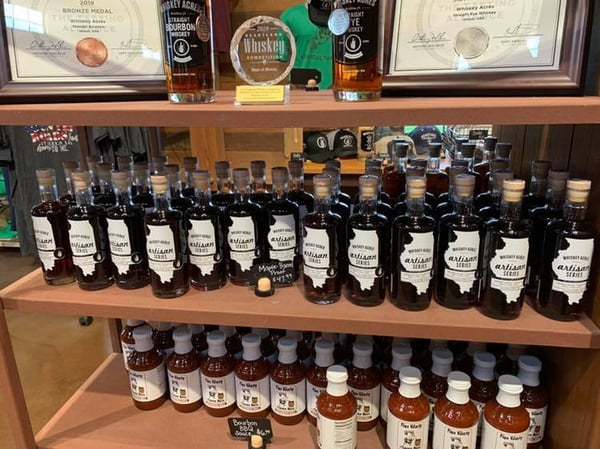 Visit Whiskey Acres to enjoy both the whiskey and the beautiful ambiance
(Photo from Whiskey Acres Distillery's Facebook page)
Alt Text - Whiskey_Acres_Distillery_Whiskey_Tour_Illinois
Whiskey Acres Distillery doesn't just have great tasting whiskeys -- they also have a beautiful distillery and cocktail patio. For those interested in attending the Whiskey Acres Whiskey Distillery Tours, no reservations are needed but calling ahead is advised.
They are open for tours on Fridays and Saturdays at 2, 4, or 6 PM, and on Sundays at 2 and 4 PM. Admission is $10, which includes the tour, tastings, and even a souvenir shot glass. Guests should arrive at least 15 minutes before the start of the tour.
Location: 532 W IL Rte 22, Suite 110, Lake Zurich, IL 60047

See how Copper Fiddle's products are made and learn about the people behind them
(Photo from Copper Fiddle Distillery Tours Facebook page)
Alt Text - Copper_Fiddle_Distillery_Whiskey_Tour_Illinois
If you're looking for craft spirits, you'll find some of the best at Copper Fiddle Distillery. Even if you can't make it all the way out to Lake Zurich, you can still find Copper FIddle products in local bars, retail stores, and restaurants in Chicagoland.
For those interested in Copper Fiddle Distillery Tours, they run $10 per person and last for 45 minutes, with payment accepted onsite or online. The tour includes an educational segment on the history and processes of the distillery, and the option to taste the distillery products.
Tours are available on Saturdays at 2 PM and 4 PM. For more details, call 847-847-7609 or email info@copperfiddle.com.
Sign up for future whiskey events and get access to our event discounts! Click below.
Location: 204 Dearborn Ct., Unit #110, Geneva, IL 60134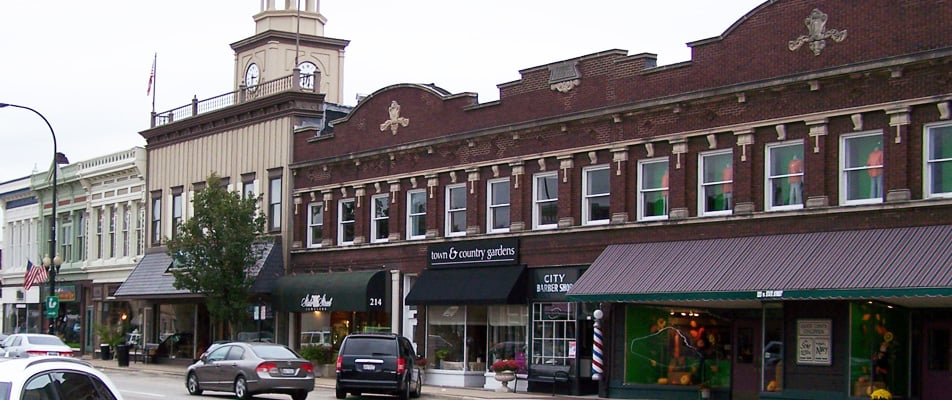 Buy your distilled spirits the way they should be at Fox River Distilling Company
(Photos from Fox River Distilling Company's Twitter page @fxrvrdistillery)
Alt Text - Fox_River_Distilling_Company_Distilling_Company_Whiskey_Tours_Illinois
Fox River Distilling Company is proud to share its products with whiskey lovers. The distillery employs skilled artisans who make sure that they create only the best products, focusing on perfecting taste and quality rather than rushing for volume.
Distillery tours are $10 per person, which includes tastings of distillery spirits. Tours take place on Fridays from 12 noon to 6 PM and Saturdays at 2 PM and 4 PM, and you can reserve date night tours at 6:30 pm in the evenings. For more information, contact them at 630-402-0027 or booze@foxriverdistilling.com.
Location: Chicago, Illinois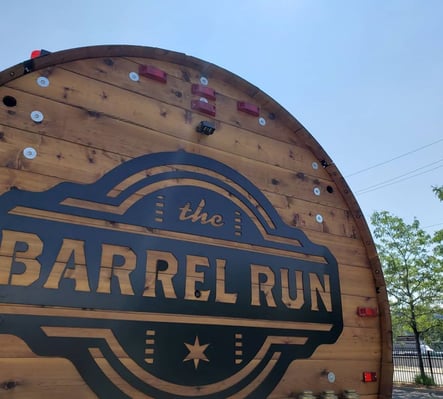 Discover the science behind producing quality whiskey with theBarrel Bus
(Photo by The Barrel Run's Facebook page)
Alt Text- The_Barrel_Run_Chicago_Bus_Tours_Bourbon_And_Whiskey_Barrel_Bus
Barrel Run Chicago Bus Tours offer bourbon and whiskey bus tours at the most popular distilleries in Chicago. The destinations include CH Distillery, Chicago Distilling, FEW Spirits, Koval Distillery, and Rhine Hall.
On each tour, you visit three local distilleries and try samples of whiskey, gin, apple brandy, vodka, and so much more. Guests will enjoy 9-12 samples of a variety of craft spirits within the entire tour.
Tickets start at $84 with free cancellation up to 24 hours in advance. To book a tour, call 312-718-3295 or email info@thebarrelrun.com.
Location: Harrigans Pub, 2816 N Halsted, Chicago, IL 60657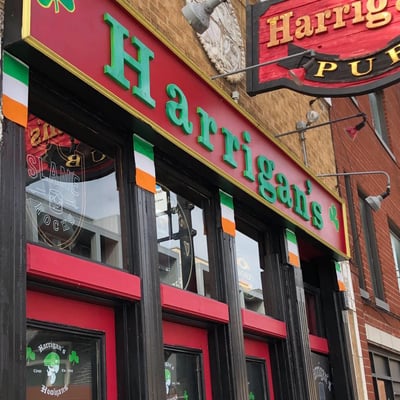 Taste authentic Irish whiskey at the best pub in Lakeview
(Photo from Harrigan's Pub Facebook page)
Alt Text - Irish_Whiskey_Tour_At_Harrigan's_Irish_pub_Chicago
An Introduction to Irish Whiskey is a whiskey tour event organized by Harrigan's Irish Pub Chicago. Dubbed as a hidden gem in Chicago's Lakeview neighborhood, the pub has been in service since 1986 and brings only the best and most authentic tastes of Ireland.
The event centers on a comprehensive introduction to Irish whiskey featuring various guest speakers. Attendees will learn about Irish whiskey and taste the six Irish whiskeys available. Tickets are $35. For more information call 773-248-5933 or contact the pub.
Location: 2359 N. Milwaukee Ave, Chicago, IL 60647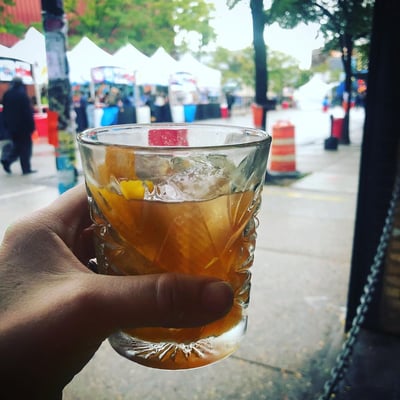 Learn the secrets to making the best whiskey in Chicago from handmade Illinois grains
(Photo from Chicago Distilling Craft Distillery Instagram @chicagodistilling)
Alt Text - Chicago_Distilling_Company_Craft_Distillery_Whiskey_Tour
The Chicago Distilling Craft Distillery Tour is managed by the Chicago Distilling Company. Interested guests can book a tour at the Craft Distillery in the Logan Square neighborhood of Chicago.
The tour accepts guests over 21 years of age and each session lasts for an hour. Guests can expect three tastings of Chicago Distilling's best spirits and an overview of how the spirits are made and where the grains come from. The tour will also outline the process of how they turn these grains into whiskey, vodka, and gin.
The tour price is at $10 and all you need to bring is a valid ID. Book a tour now with up to 16 people. For more information, call 872-206-2774 or email drink@chicagodistilling.com.
Location: 918 Chicago Ave, Evanston, IL 60202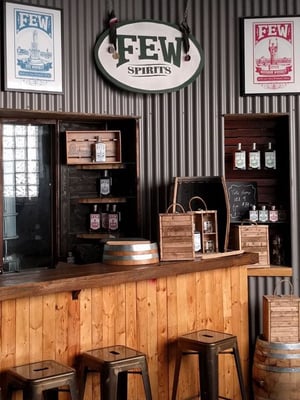 Discover the true nature of spirits at the distillery that overturned prohibition laws
(Photo from FEW Spirits Facebook page)
Alt Text - Whiskey_And_Spirits_Distillery_Tour_FEW_Spirits_Distillery_Chicago
Join the Distillery Tour and tasting at FEW Spirits, the home of the first distillery Temperance Movement. Not only is the distillery historic itself, but guests also learn about the history of how the liquor business began in Evanston.
Tours are scheduled on Thursdays at 6 PM, Fridays at 2 PM and 6 PM, Saturdays at 1 PM, 3:30 PM, and 5 PM, and Sundays at 1 PM and 2:30 PM. For whiskey lovers, the FEW Rye Whiskey is a must-try.
All tours include a tasting and are priced at $10, and private tours are also available. For more details, contact 847 920 8628, email them at info@fewspirits.com or book a tour here.
Interested in whiskey events? Save 20% at our upcoming whiskey festival and use code DWF (drink with friends)!
10. KOVAL Whiskey Distillery Tour
Location: 5121 North Ravenswood Ave, Chicago, IL 60640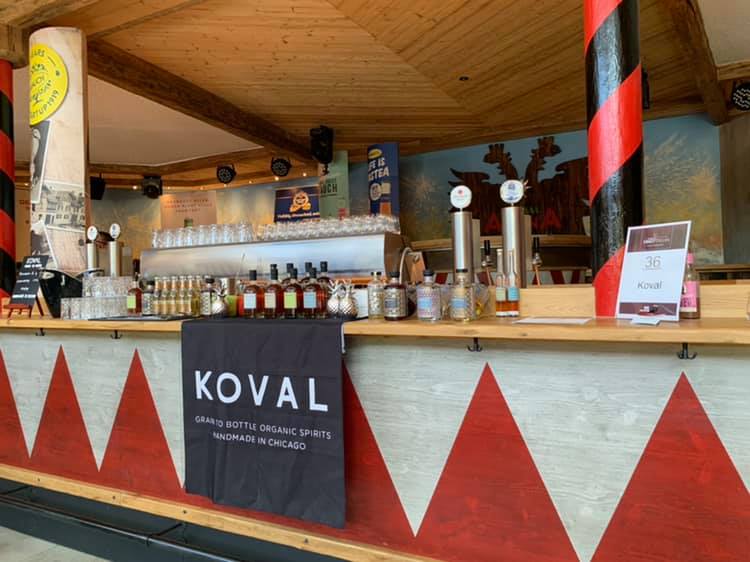 Witness the intricately handcrafted copper pot stills at KOVAL Distillery Tours in action
(Photos from KOVAL Distillery's Facebook page)
Alt Text - KOVAL Distillery_Tours_Whiskey_Tour_And_Tasting_Chicago
The KOVAL Distillery Tour takes place on Wednesday, Saturday, and Sunday at KOVAL, one of the first craft distilleries in the state. Private tours can also be booked for special events.
Tours last 45 minutes to an hour, in which staff explains the distillation process and differences between white and aged whiskey while guests enjoy the small-batch spirits
Expect to taste various spirits along the tour, and be on the lookout for KOVAL's popular Koval Four Grain Whiskey. To set up a tour, go to the official site or call 312-878-7988.



About Social Scene
Social Scene creates a social "scene": an environment to connect people, build relationships and create memories through online campaigns and on-premise social events. Our focus is on providing exposure to our partnering brands, venues, and clients to connect with a great social audience through experiential marketing.
Social Scene builds brand awareness for partnering venues and brands, connecting them with a targeted audience to build relationships and create memories. Visit BeSocialScene.com for the most up to date events and to partner on an upcoming experience.
Want to build a live or online experience around your company's brand or venue? Email connect@besocialscene.com or send a message directly at BeSocialScene.com. Be Social. Be Seen.


References:
https://www.theguardian.com/travel/2018/nov/05/chicago-distilleries-tasting-tours-cocktails-spirits-whisky-gin
https://www.choosechicago.com/things-to-do/music-comedy-and-nightlife/chicago-distilleries-and-tours/
https://en.yelp.com.ph/search?find_desc=distillery+tours&find_loc=Chicago%2C+IL
https://www.huffpost.com/entry/to-do-chicago_n_5679540
https://www.thebarrelrun.com/tours/category/distillery-tours
Grechelle Magbanua
Professional Content Writer
Social Scene
BeSocialScene.com