Texas is all about their whiskey! This is no shallow relationship--it's a bond that was formed way back in the days of the Old West. Now it's stronger than ever with the number of whiskey distilleries that have opened since the end of the prohibition era.
If you're into drinking high-quality home-grown whiskeys in Dallas and the surrounding area, then you're in the right place!
What are the best Dallas distilleries to visit? What varieties can you expect from these distilleries? Do they have any rare finds to discover? What are the most impressive places for brown liquor in Dallas?
Attend our upcoming whiskey event and get a discount on regular ticket prices! Use code DWF! Click below!
Social Scene takes you through premier distilleries across Dallas and nearby areas. It's time to mark new places on the map--look out for possible hotspots for good whiskey!
Location: 9761 Clifford Dr. Suite 100, Dallas, TX 75220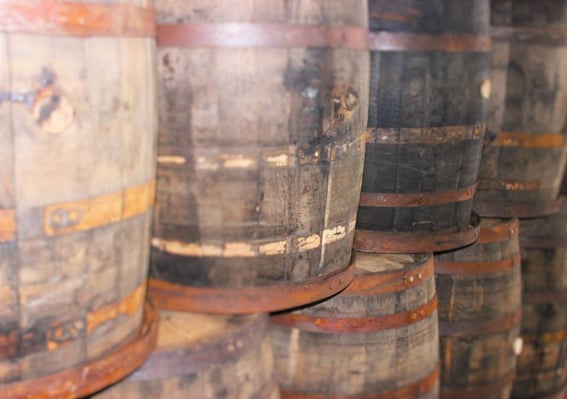 Southwest Spirits boasts a capability to create and manage successful brands via a variety of trade channels
(Photo from Southwest Spirits & Wine, LLC's Facebook page)
Alt Text - Southwest_Spirits_Whiskey_Distillery_Dallas
Southwest Spirits is the third largest distillery in Texas. They produce premium spirits with efficiency and consistency. Among their brands are Knockmore Irish Whiskey, Henderson Whiskey, J. R. Ewing Bourbon Whiskey, and so many more.
In addition, Southwest also creates, registers, bottles and distills various spirit brands. They partner with other brands for business opportunities and to strengthen camaraderie in the liquor industry.
They're not open for public tours yet, but if you're curious about what else the company offers, send them an email at info@sw-spirits.com or call 214-459-3929.
Location: 225 S Charles St, Lewisville, TX 75057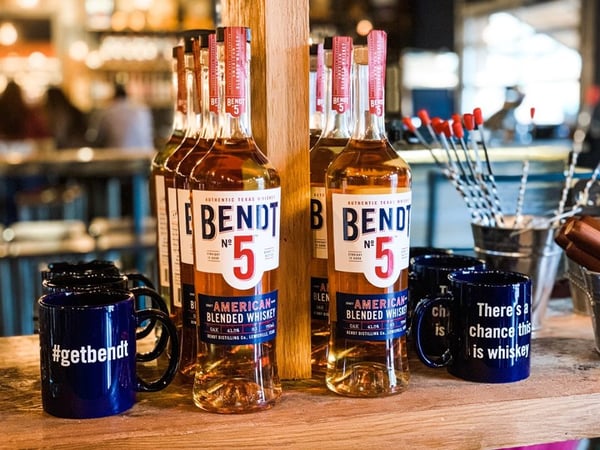 It's all about whiskey love and hard work at BENDT (Photo from BENDT Distilling Co.'s Facebook page)
Alt Text - BENDT_Distilling_Co._Whiskey_Distillery_Dallas
BENDT Distilling Co.: BDC takes pride in their distillery and the whiskey they process. They make sure that every bottle you get is high quality and up to standards. You can join guided tours on Fridays from 4 PM to 6 PM and Saturdays at 11 AM, 1 PM, 3 PM, 4 PM, and 5 PM.
Book your reservations here or call 214-814-0545. Bar and retail hours run from Monday to Thursday from 3 PM to 8 PM, Friday from 3 PM to 10 PM, and Saturday from 10 AM to 10 PM.
Location: 506 Lockwood Dr, Ste A, Richardson, TX 75080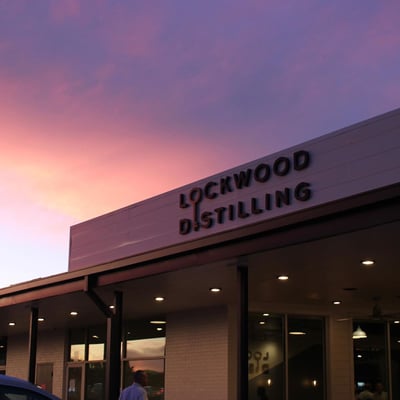 A distillery made with the love of the community
(Photo from Lockwood Distilling Co.'s Facebook page)
Alt Text - Lockwood_Distilling_Co._Whiskey_Distillery_Texas
Lockwood Distilling Co. creates all of their spirits in-house, and visitors can go to the distillery to try out wine and in-house cocktails of their choice. The distillery was inspired by family, friends, and neighbors of the owners. It's a place that warmly receives guests so they can enjoy crafted food and drinks, all with the local Texas touch!
The distillery is open from Tuesday to Thursday from 11 AM to 10 PM. You can also drop by on Friday and Saturday from 11 AM to 11 PM and on Sunday from 11 AM to 4 PM.
For inquiries, call 469-399-1599. For reservations and table availability, send them an email at info@lockwooddistilling.com.
Location: 845 N Mill St., Lewisville, Texas 75057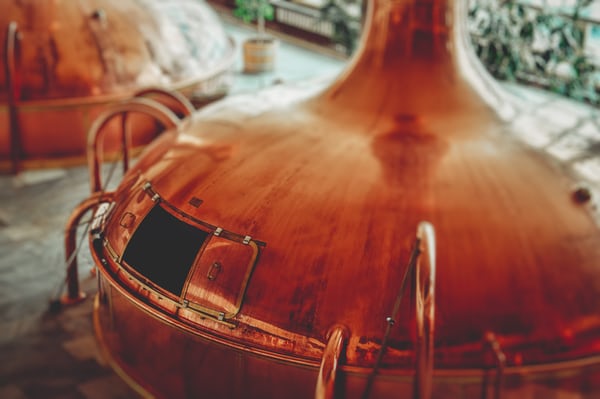 NTX Distillers is committed to perfecting one spirit at a time
(Photo via Martin Kníže from unsplash.com)
Alt Text - North_Texas_Distillers_Whiskey_Distillery
North Texas Distillers is a family-owned and -operated distillery that started in 2008. They're responsible for bringing brands like 1920 Prohibition Whiskey, Silverstar Whiskey & Honey Whiskey, and Longhorn Vodka & Whiskey to life.
If you're interested in visiting this North Texas distillery, contact 972-219-1230. For inquiries and related matters, email sales@northtexasdistillers.com.
Sign up for future whiskey events and get access to our event discounts! Click below.

Location: 803 Shepherd Dr, Garland, TX 75042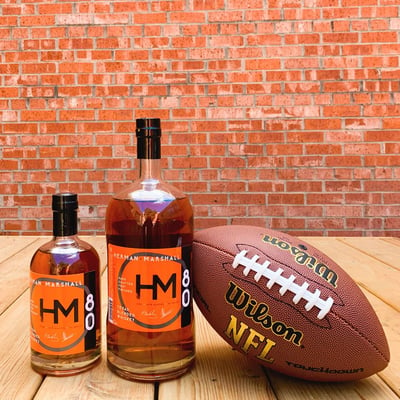 A friendship turned lifelong commitment formed Herman Marshall Whiskey
(Photo from Herman Marshall Whiskey's Facebook page)
Alt Text - Herman_Marshall_Whiskey_Distillery_Texas
Dallas Distilleries: Herman Marshall Whiskey was formed by friends Marshall Louis and Herman Beckley after they met by accident 15 years ago. As their friendship grew, they developed plans for a distillery, which took shape over the next 4 years.
Now, Herman Marshall Whiskey has launched two products, available in various spirit retailers all over North Texas. Not only did the friendship last, but the distillery is determined to create the finest whiskey in the region.
You can visit the distillery for public tours by contacting tours@hermanmarshall.com or calling Herman Beckley at (972) 839-0123.
Location: 8575 Union Hill Rd, Forney, TX 75126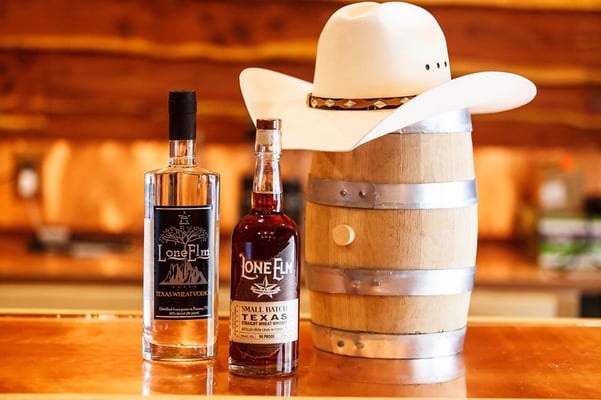 A distillery custom-designed to produce wheat spirits
(Photo from Five Points Distilling Facebook page)
Alt Text - Five_Points_Distilling_Whiskey_Distillery_Texas
Five Points Distilling offers whiskeys originating from the well-known smooth quality of Texan wheat. The distillery makes sure that this smoothness carries through all the way to the bottling. When you're looking for high quality in your spirits, then this is the place to go.
Drop by the distillery on Saturday from 1:30 PM to 4:30 PM or schedule an appointment. And if you're a member of the Texas Whiskey Trail, check out the distillery's tasting room to get trail points.
For more information, contact the distillery at 214-430-4147.
Location: 217 W Division St, Pilot Point, Texas 76258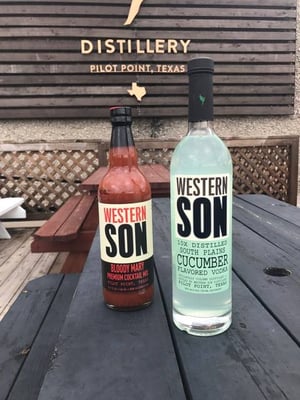 A place to enjoy high-quality vodkas and whiskeys
(Photo from Western Son Vodka's Facebook page)
Alt Text - Western_Son_Distillery_Whiskey_Texas
You'll find yourself well-rewarded with a variety of spirits when you visit Western Son Distillery. This distillery, which started in 2011, is most well-known for its production of vodkas, but that doesn't mean it doesn't have great whiskey as well.
Formerly The Old Panty Factory, Western Son is ready to carve out its own path. You can find the distillery's retail shop open from Monday to Friday from 10 AM to 5 PM. You can also join a tour every Saturday at 1 PM, 3 PM, and 5 PM, which includes a tasting of $10 vodkas and $15 whiskeys. For details, contact info@westernsondistillery.com or call (940)-324-0008.
Location: 2616 Weisenberger St, Fort Worth, TX 76107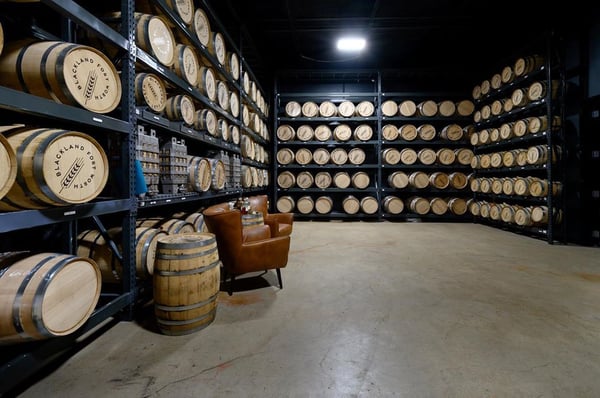 Blackland Distillery offers spirits infused with history through a modern, tech-centered approach
(Photo from Blackland Distillery's Facebook page)
Alt Text - Blackland_Distillery_Whiskey_Texas
Blackland Distillery works to remaster old spirits and bring new life to each and every one of them. The distillery makes sure they create nothing but the best spirits, and they brew and distill premium spirits as well as experimental libations.
Visit Blackland for their tours and tastings to learn how they add vibrant new tastes to whiskey, bourbon, rye, spirits, vodka, and gin.
They're open Wednesday from 4 PM to 11 PM, Thursday and Friday from 4 PM to midnight, Saturday from 2 PM to midnight and Sunday from 1 PM to 8 PM. Check out their tour and tasting schedule for details and email info@blacklandfw.com or call 682-268-5333 to find out more.
Location: 225 S. 11th Street, Waco, TX, 76701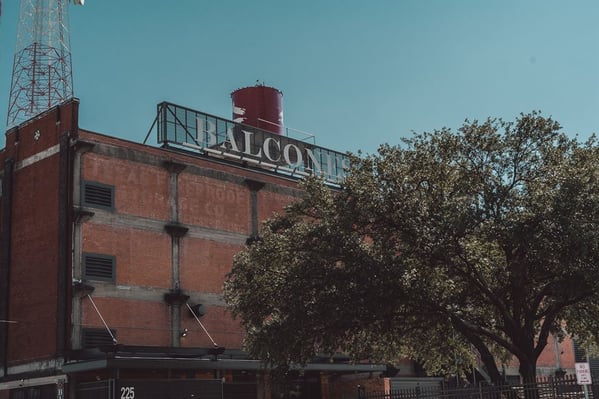 Balcones Distilling seeks to create original and authentic flavors
(Photo from Balcones Distillery's Facebook page)
Alt Text - Balcones_Distilling_Whiskey_Distillery_Texas
Ingredients matter a lot, and Balcones Distilling takes this seriously. The distillery meticulously seeks out the best ingredients in order to bring out the richest flavor in their products. You can be sure that each spirit they produce is made out of the best local ingredients. The distillery aims to get the most out of the raw materials that they use for their whiskeys, so expect nothing but luscious flavors with every sip.
Join a tour of the tasting room on Tuesday and Wednesday from 1 PM to 8 PM. The distillery is also open for visits Thursday through Saturday from 1 PM to 10 PM and Sunday from 1 PM to 5 PM.
Distillery tours are also open from Tuesdays to Saturdays. Choose from a regular tour, a VIP tour or even gift a tour to a dear friend or loved one. For inquiries, you can email them at info@balconesdistilling.com or call them at 254-755-6003.
Location: 3111 Loy Lake Rd, Denison, TX 75020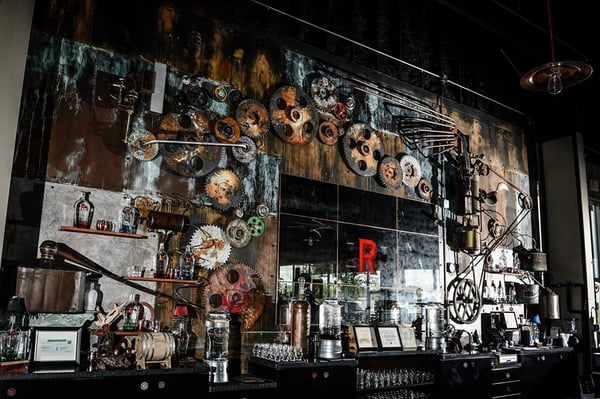 Applying French traditions with Texas corn to produce amazing flavors
(Photo from Ironroot Republic Distillery's Facebook page)
Alt Text - Ironroot_Republiic_Distilling_Whiskey_Distillery_Texas
Ironroot Republic Distilling is a family-owned distillery that pairs flavors of Texas with distilling techniques from France in order to produce the finest whiskey. The distillery aims to create something unique and distinguish Ironroot Republic from the rest.
Learn more about how the different flavors and traditions come together by booking a distillery tour and tasting. Tours are held every Saturday at 11 PM, and the distillery is in operation Monday through Friday from 10 AM to 6 PM. They're also open on Saturday from 10 AM to 3 PM.
For inquiries, call 903-337-0495.
Attend our upcoming whiskey event and get a discount on regular ticket prices! Use code DWF! Click below!


About Social Scene
Social Scene creates a social "scene": an environment to connect people, build relationships and create memories through online campaigns and on-premise social events. Our focus is on providing exposure to our partnering brands, venues, and clients to connect with a great social audience through experiential marketing.
Social Scene builds brand awareness for partnering venues and brands, connecting them with a targeted audience to build relationships and create memories. Visit BeSocialScene.com for the most up to date events and to partner on an upcoming experience.
Want to build a live or online experience around your company's brand or venue? Email connect@besocialscene.com or send a message directly at BeSocialScene.com. Be Social. Be Seen.


References:
https://www.yelp.com/search?find_desc=Whiskey+Bar&find_loc=Dallas%2C+TX
https://en.m.yelp.com.ph/search?cflt=distilleries&find_loc=Dallas%2C+TX
https://www.dallasnews.com/food/2017/04/05/5-distilleries-in-dallas-fort-worth-where-you-can-savor-the-flavor-of-local-liquor/
https://traveladdicts.net/texas-distilleries-to-tour/
https://www.wheretraveler.com/dallas-fort-worth/eat/craft-distilling-dallas-and-fort-worth-new-texas-gold
Grechelle Magbanua
Professional Content Writer
Social Scene