People from Denver have always had a soft spot for their local whiskeys. The industry has been blooming throughout the years, and more and more people are indulging in some whiskey love! The number of whiskey distilleries and bars sprinkled throughout the city is steadily increasing.
Whether you're looking for single malt, straight bourbon, moonshine, or rye, Denver has it all! If there's a place that's dead serious about its whiskey, its Denver. You can learn a lot about a place by appreciating the whiskeys that they serve and love.
Check out Social Scene's list of the Top 10 Whiskey Bars in Denver and look forward to tasting spirits with the unique flavor that Denver's classic and local whiskeys have to offer.
Save 20% with Code DWF (Drink With Friends) on our upcoming Whiskey event!
Location: 2927 Larimer St, Denver, CO 80205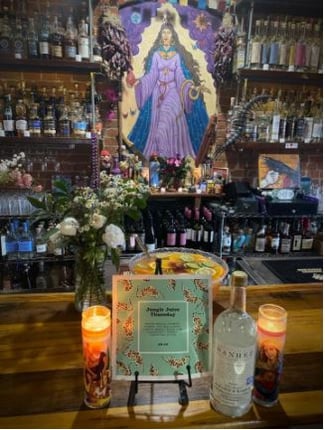 Enjoy your favorite spirits at the cocktail and spirits bar at Finn's Manor
(Photo from Finn's Manor's Facebook page)
Finn's Manor offers 400+ whiskies to choose from and more than 800 spirits from their cocktail and spirits bar, as well as 16 rotating taps. In addition to the excellent variety on the menu, enjoy the good times and hospitality that you can only find here.
The bar is open Tuesday to Thursday from 5 PM to 12 AM, Friday to Saturday from 2 PM to 1 AM, and Sunday from 2 PM to 9 PM. For more information, email finnsmanor@gmail.com.
Location: Sonesta Denver Downtown, 1450 Glenarm Pl, Denver, CO 80202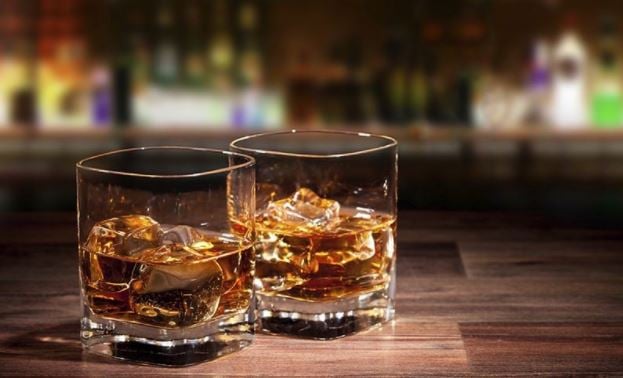 Good food and good spirits are available at The Lockwood (Photo from The Lockwood's Yelp page)
The Lockwood's specialty is farm-to-fork cuisine. Located at the Crowne Plaza Downtown in Denver, the place has a rustic yet modern vibe that fits well with the menu. They offer spirits to relish each time you stop by for food and drinks.
Visit Monday to Sunday from 6 AM to 11:59 PM. Call 303-573-1450 if you have any questions about the food menu or the available spirits at the bar.
Location: 321 17th Street, Denver, CO 80202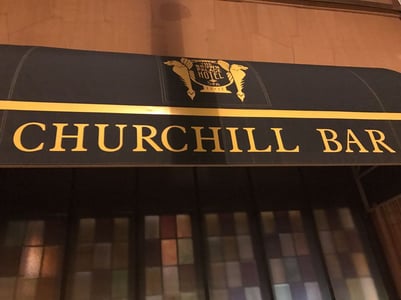 The Churchill Bar serves your favorite spirits as well as delicious lunch, dinner, and desserts
(Photo from Bill R. on Churchill Bar's Yelp page)
The Churchill Bar is a full-service cigar lounge that stands out from the rest. The place has an iconic old-school sophisticated vibe that's hard to forget. Enjoy varieties of small-batch bourbons, single-malt scotches, premium beers, and so much more.
They're open Sunday to Thursday from 4 PM to 10 PM; the last call is at 9:30 PM. You can also visit on Friday and Saturday from 2 PM to 10:30 PM. For reservations, email reservations@BrownPalace.com. With questions or inquiries, call 303-312-8944 or email Info@BrownPalace.com.
Location: 2203 Larimer Street, Denver, CO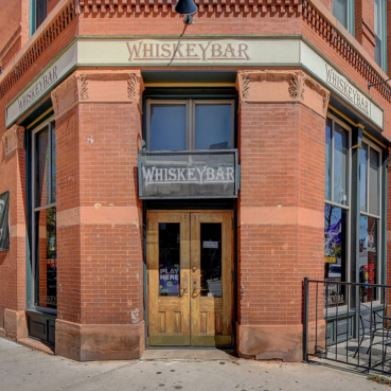 The Whiskey Bar is a must-go when you visit Denver (Photo from Whiskey Bar's Facebook page)
The Whiskey Bar has about 610 whiskeys on their list just for you. It's one of the best places to go when you want a taste of the local atmosphere. Taste local whiskeys at an affordable price, or join their whiskey tour to learn more about the variety of spirits they offer.
Happy Hour is every day from 5 PM to 7 PM, with $4 options available from the You Call It List. They are also open Wednesday to Sunday from 5 PM to 2 AM. Find out more at 303-297-0303 or whiskeybardenver@gmail.com.
Location: Union Station North, 2907 Huron Street, Denver, CO 80202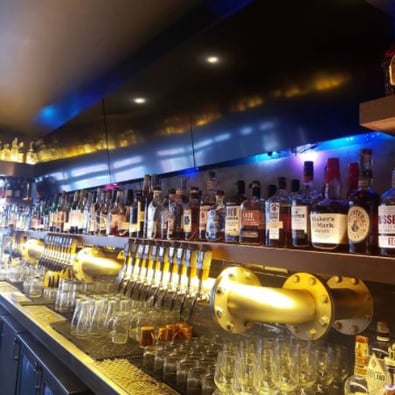 Experience the timeless spirit of Denver with classical music and modern selections
(Photo from Whiskey Tango Foxtrot's Facebook page)
Expect nothing but the best when you visit Whiskey Tango Foxtrot. They have about 90 whiskeys to choose from, as well as handcrafted cocktails and about 30 beers on tap. Each drink pairs with a complement meal from their extensive menu.
Business is open Monday to Friday from 11 AM to 11 PM and Saturday to Sunday from 10 AM to 11 PM. Happy Hour Specials run Monday to Friday from 3 PM to 7 PM. For questions, call 303-226-1540 or email whiskeytf@tavernhg.com.
Location: 2641 E 2nd Ave, Denver, CO 80206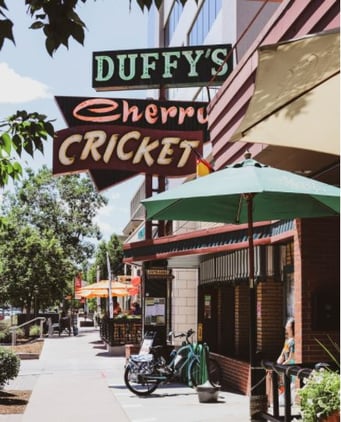 Visit the neighborhood's favorite bar (Photo from Cherry Cricket's Facebook page)
Cherry Cricket has had burgers and brews to offer since 1945. If you need a fix of delicious burgers and beer, this is the place to go. Enjoy classic burgers and the best drinks together with friends, because everyone is friends when you enter the doors of Cherry Cricket.
Business is open Sunday to Thursday from 11 AM to 10 PM and Friday to Saturday from 11 AM to 11 PM. Give them a call at 303-322-7666 or email cherrycricket5280@gmail.com.
Location: 1855 Blake St., Suite 160, Denver, CO 80202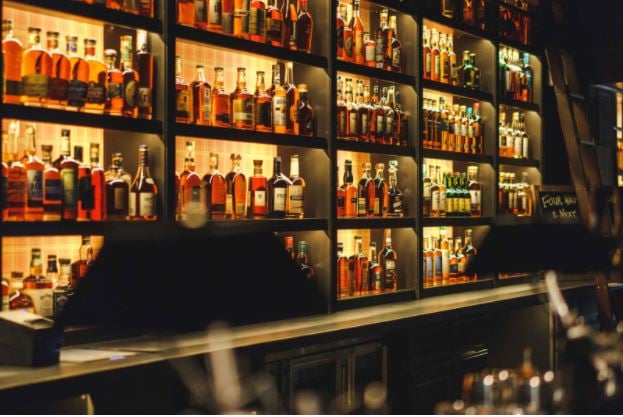 Don't forget to visit the whiskey bar for the people (Photo from Seven Grand Denver's Facebook page)
Seven Grand Denver offers 700+ whiskies at the bar and plenty of reasons to stay for a while playing pool, hanging out with friends, or joining a weekly tasting or whiskey flight. At Seven Grand, just sit back and enjoy your evening.
Drop by on Sundays from 12 PM to 2 AM and Monday to Saturday from 3 PM to 2 AM. To find out more, email INFO@SEVENGRANDDENVER.COM or call 720-863-8975.
Location: 3360 Navajo St, Denver, CO 80211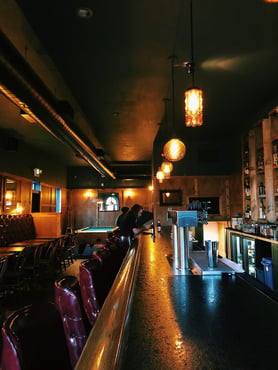 Have a relaxing evening at The High Lonesome
(Photo from Megan R. from The High Lonesome's Yelp page)
The High Lonesome is one of the best neighborhood bars in Denver to enjoy classic and modern cocktails, as well as a menu of whiskeys and beers. The local pub is dimly lit for a relaxed and comfortable vibe.
Visit Monday to Sunday from 4 PM to 2 AM. Need more information? Call 720-287-4324.
Location: 2412 East Colfax Ave, Denver, CO 80206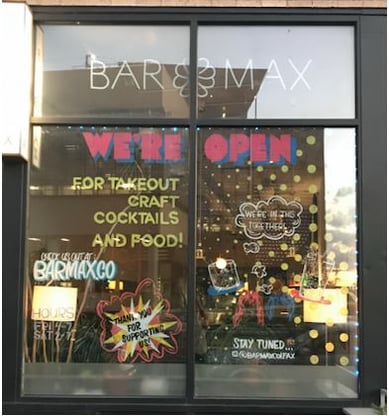 Experience the old-world vibe from Bar Max (Photo from Bar Max's Facebook page)
.
Bar Max has various, drinks on the menu, including boutique spirits, cocktails, beer, and select wine. This bar is simple and inclusive, promoting organic food and lots of local offerings. You'll love the welcoming aura when you step inside.
Happy Hour runs daily from 4:30 PM to 7 PM with tasty food and drinks specials. They are open Wednesday - Thursday, 4:30 PM - 10 PM, Friday - Sat, 4:30 PM - 12, and Sunday 4:30 PM - 10 PM. The event space can hold up to 40 people (make reservations through their website's contact form). For more details, call 303-333-0003 or send an email to barmaxcolfax@gmail.com.
Save 20% with Code DWF (Drink With Friends) on our upcoming Whiskey event!
Location: 1434 Blake Street, Denver, Colorado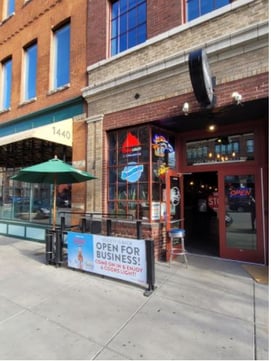 One of the best places to enjoy sports, spirits, and socializing
(Photo from Society Sports and Spirits' Facebook page)
Society Sports and Spirits is one of the best local sports bars in Denver. As the official alumni bar of teams including the Rockets, Nuggets, Iowa State Cyclones, and Pittsburgh Penguins, you can expect only the best service.
When visiting, look forward to watching a game with good company and the best local whiskeys in hand. Happy hour runs from 2 PM to 7 PM every weekday and they are open Monday to Friday from 2 PM to 2 AM and Saturday to Sunday from 10 AM to 2 AM.
For inquiries, call 720-517-7303 or email 1434blake@gmail.com.
Grechelle Magbanua
Professional Content Writer
Social Scene
About Social Scene
Social Scene creates a social "scene": an environment to connect people, build relationships and create memories through online campaigns and on-premise social events. Our focus is on providing exposure to our partnering brands, venues, and clients to connect with a great social audience through experiential marketing.
Social Scene builds brand awareness for partnering venues and brands, connecting them with a targeted audience to build relationships and create memories. Visit BeSocialScene.com for the most up-to-date events and to partner on an upcoming experience.
Want to build a live or online experience around your company's brand or venue? Email connect@besocialscene.com or send a message directly at BeSocialScene.com. Be Social. Be Seen.
References:
https://www.yelp.com/search?cflt=whiskeybars&find_loc=Denver%2C+CO
http://sevengrandbars.com/denver/
https://hoodline.com/2019/03/denver-s-top-5-whiskey-bars-ranked/
https://www.westword.com/best-of/2017/food-and-drink/best-whiskey-bar-8920900
https://www.whiskeybardenver.com/