The people have spoken! Denver is brimming with wonderful places to drink whiskey and enjoy a meal. The number of restaurants and bars increases every year, and everyone is loving it. With watering holes everywhere, does the Mile High City have enough distilleries to go around?
The answer is yes—more than fifty, in fact! The Denver area does not disappoint when it comes to traditional, classic, craft, and modern whiskey distilleries. From north of the city to the heart of the Rockies, Denver has it all covered.
Based on reviews and local listings, Social Scene has collected this list of the Top 10 Best Whiskey Distilleries in Denver. Check it out below and see which spots you should add to your Denver distillery must-go list!
Attend our upcoming whiskey event and get a discount on regular ticket prices! Use code DWF! Click below!
Location: 5285 Joliet St., Denver, CO 80239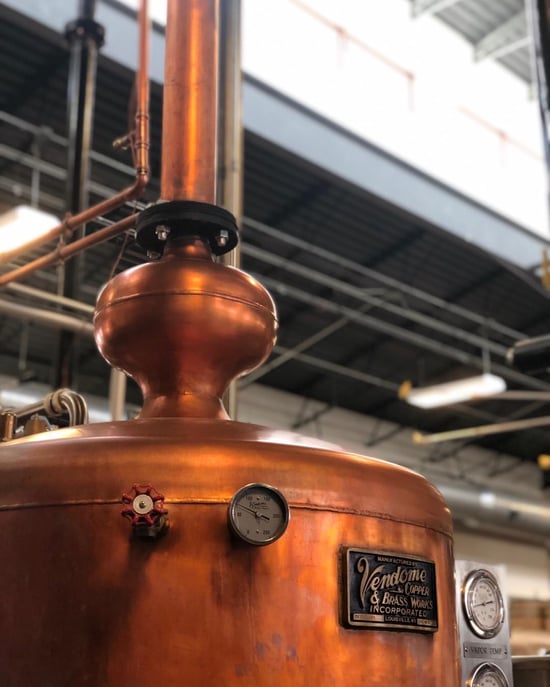 Committed to using only the highest-quality ingredients in their spirits
(Photo from Leopold Bros.' Facebook page)
Alt Text - Leopold_Bros._Whiskey_Distillery_Denver
You can find Leopold Bros. in northeast Denver, Colorado. This family-owned distillery specializes in whiskies, gins, liqueurs, amari, aperitivo, vodka, and absinthe. Their expressions include the Leopold Bros. Straight Bourbon, Leopold Bros. American Small Batch Whiskey, Leopold Bros. Maryland-style Rye Whiskey, Leopold Bros. Michigan Cherry Whiskey, Leopold Bros. New York Apple Whiskey, Leopold Bros. Rocky Mountain Blackberry Whiskey, Leopold Bros. Rocky Mountain Peach Whiskey, and Leopold Bros. Georgia Peach Whiskey.
The distillery houses eight stills in five different styles, all products of the finest craftspeople around the globe. Leopold Bros. was the first distillery to run distillations in the Three Chamber Still in over 50 years, not only in the US but in the world. This is one of the reasons their spirits are so memorable and unique.
Location: 200 South Kalamath St., Denver, CO 80223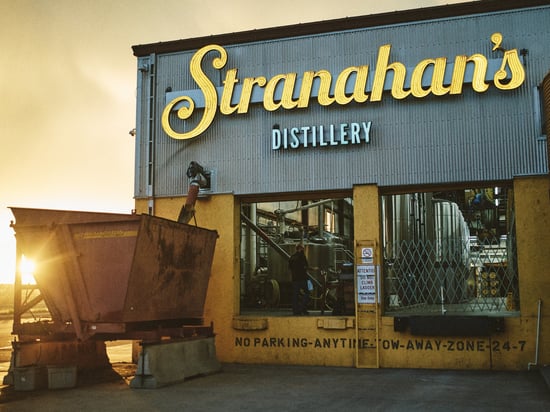 Every batch is crafted with precision and quality
(Photo from Stranahan's Colorado Whiskey's Facebook page)
Alt Text - Stranahan's_Whiskey_Distillery_Denver
Stranahan's Whiskey can be found in the heart of the Rockies. For over a decade, they have been producing single malt whiskeys that locals in Denver and other cities love. Explore the Original, Diamond Peak, Sherry Cask, Snowflake, and Single Barrel bottles at the distillery.
What sets Stranahan's Single Malt Whiskey apart is their use of Rocky Mountain snowmelt and only the finest ingredients. This makes every sip of their expressions truly impressive and rich in flavor.
3.Laws Whiskey House
Location: 1420 S Acoma St., Denver, CO 80223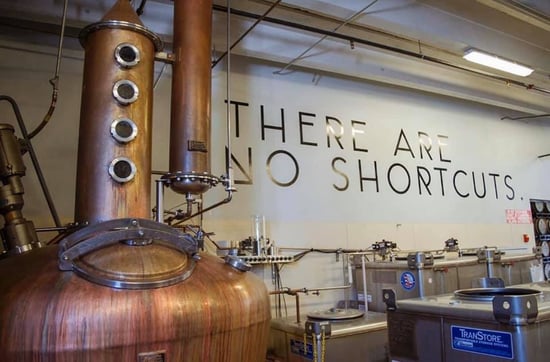 There are no shortcuts in whiskey making at Laws Whiskey House
(Photo from Laws Whiskey House's Facebook page)
Alt Text - Laws_Whiskey_House_Distillery_Denver
Laws Whiskey House is more than a place to buy whiskey—it's a temple to the art of distillation! Here, you can learn everything there is to know about whiskey. Choose from their bourbon collection, rye collection, and limited releases.
Every whiskey in their collection delivers exceptional taste thanks to Laws' heirloom high-quality grains, found only in Denver. This distillery was among the first in Colorado to produce bottle bonded whiskeys.
Location: 1330 Zuni St., Ste J, Denver, CO 80204
Visit their on-site tasting room and enjoy a free tour
(Photo from Rising Sun Distillery's Facebook page)
Alt Text - Rising_Sun_Distillery_Whiskey_Denver
Rising Sun Distillery doesn't just produce one of the best handcrafted distilled spirits on the market; they also make their drinks fun and creative. Their spirits use fully organic ingredients and are made from the best locally sourced grains. Their whiskey line consists of Rye Whiskey, Bourbon Whiskey, Dark Angel Whiskey, and Colorado Chile White Whiskey.
Rising Sun Distillery is all about discovering and creating new flavors. With a history of running a moonshine distillery in the Prohibition era, it's apparent that their passion for alcohol making has been passed down to the present.
Location: 3622 Tejon St., Denver, CO 80211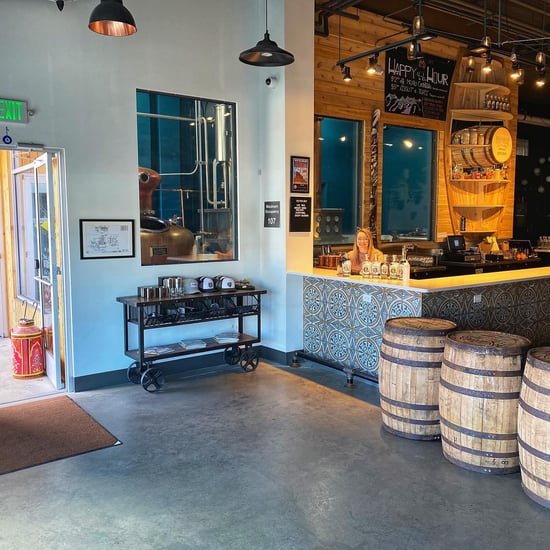 Whiskey is best enjoyed through shared experience (Photo from Mythology Distillery's Facebook page)
Alt Text - Mythology_Distillery_Whiskey_Denver
Mythology Distillery creates their spirits with one thing in mind: it's all about the experience. Mythology Spirits are made for people who love creating and sharing their experiences over some fine whiskey. The distillery offers an array of specialty spirits, whiskeys, canned cocktails, gin, and vodka.
Their expressions include the Syrah Finished Whiskey and the Hell Bear American Whiskey. The distillery supports environmental sustainability and sources their ingredients locally. At each step of their manufacturing process, they carefully observe the practice of composting and recycling. Each batch is made with consistency and quality from grain to bottle.
Sign up for future whiskey events and get access to our event discounts! Click below.
Location: 244 S Broadway, Denver, CO 80209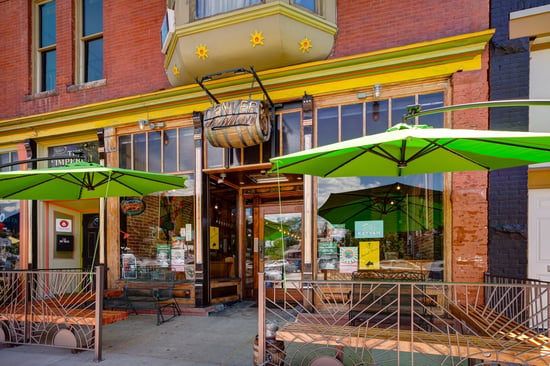 Experience the finest Colorado has to offer (Photo from Denver Distillery's Facebook page)
Alt Text - Denver_Distillery_Whiskey
Denver Distillery is the original distillery-pub of the city. They operate in a repurposed historic hotel and offer exceptional small-batch, grain-to-glass, locally-sourced spirits that are easy to love. They also have a full bar filled with their spirits and other local products.
Their spirits include the Cabernet Cask Finished Four-Grain Bourbon and the Distiller's Reserve Four-Grain Bourbon. If you're looking to taste, smell, and feel spirits that tread the old-fashioned path, this is the place to go!
Location: 3245 Osage St., Denver, CO 80211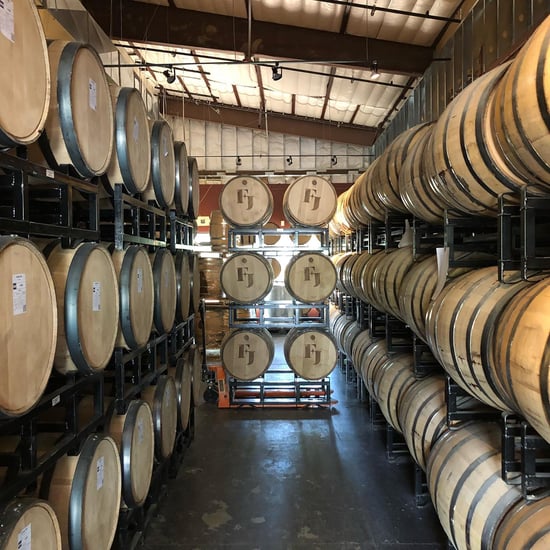 An elegant space with a mix of old and new (Photo from The Family Jones Spirit House's Facebook page)
Alt Text - The_Family_Jones_Spirit_House_Whiskey_Distillery_Denver
The Family Jones Spirit House cultivates a unique dynamic between guest, distiller, chef, and bartender. The atmosphere is fun and experimental, as they opt to play around with everything from the concept of the location to the food and cocktail menus.
The distillery has produced spirits like Stopgap Jones Bourbon, Atticus Jones Rye, and the Automatic Jones Rock & Rye. Their supply of ingredients used for spirits and other specialty products comes directly from Colorado Stock and Grain.
Location: 3636 Chestnut Pl., Denver, CO 80216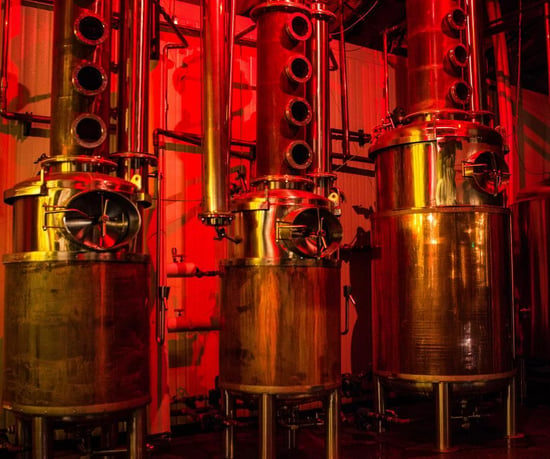 Explore, discover, and taste something new at Ironton Distillery (Photo from Ironton Distillery & Crafthouse's Facebook page)
Alt Text - Ironton_Distillery_&_Crafthouse_Whiskey_Denver
Ironton Distillery & Crafthouse holds adventure in each of their bottles. This distillery houses a large selection of high quality and house-made spirits as well as local beer, wine, liqueurs, and handcrafted cocktails.
The distillery whiskey line includes their American Single Malt Whiskey, Rye Malt Whiskey, and Colorado Bourbon Whiskey. Their small-batch liquors are distilled on-site using the distillery's custom-made stills. Get ready to taste adventure-ready spirits made by adventurous people at Ironton Distillery.
Location: 2201 Lawrence St., Denver, CO 80205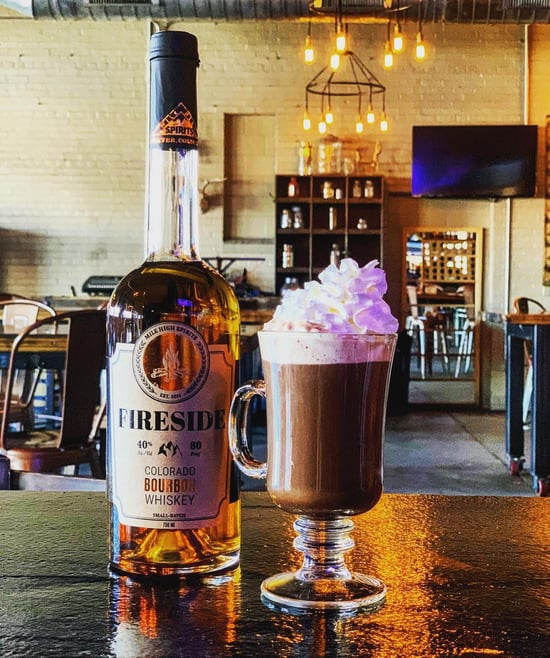 Enjoy the finest spirits at a fair price (Photo from Mile High Spirits' Facebook page)
Alt Text - Mile_High_Spirits_Whiskey_Distillery_Denver
Mile High Spirits makes sure that everything they craft is aged to perfection. The distillery produces small-batch spirits in Denver at one of the best locations downtown. Their handcrafted spirits include the Fireside Bourbon ® and the Fireside Peach ®.
Thanks to the artful hands and expertise of Master Distiller Tyler Joyce, Mile High's spirits are sure to be remembered. Each ingredient is carefully selected in order to impart the taste of real spirits.
Location: 1879 S Acoma St., Denver, CO 80223-3605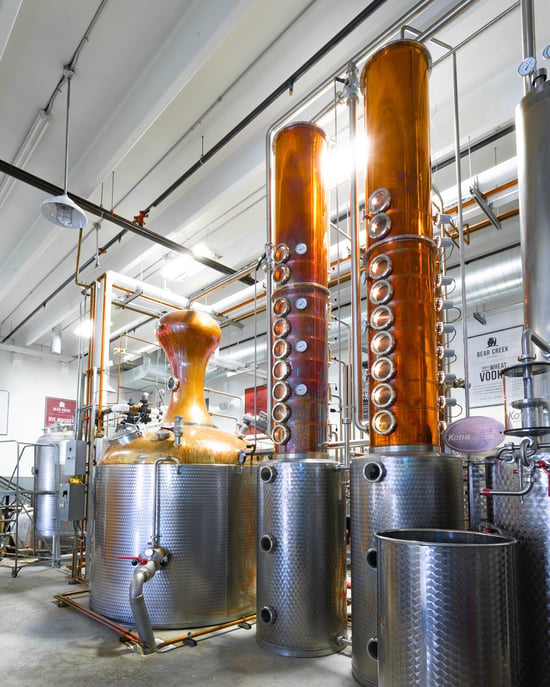 A distillery committed to excellence (Photo from Bear Creek Distillery's Facebook page)
Alt Text - Bear_Creek_Distillery_Whiskey_Denver
Bear Creek Distillery sits in the heart of Denver and is one of the best producers of grain-to-glass spirits. The distillery aims to produce hand-crafted premium spirits made from local ingredients. Each small-batch is processed carefully, ensuring each detail of the distillation is exactly right.
Among their award-winning expressions are the Straight Bourbon, Rye Whiskey, Wheat Whiskey, Wheated Bourbon, and White Whiskey. They also offer limited edition batches from a variety of grain combinations and finishing techniques. Going to Bear Creek is sure to be an experience you'll treasure.


About Social Scene
Social Scene creates a social "scene": an environment to connect people, build relationships and create memories through online campaigns and on-premise social events. Our focus is on providing exposure to our partnering brands, venues, and clients to connect with a great social audience through experiential marketing.
Social Scene builds brand awareness for partnering venues and brands, connecting them with a targeted audience to build relationships and create memories. Visit BeSocialScene.com for the most up to date events and to partner on an upcoming experience.
Want to build a live or online experience around your company's brand or venue? Email connect@besocialscene.com or send a message directly at BeSocialScene.com. Be Social. Be Seen.

References:
https://urbanphenix.com/best-distilleries-denver/
https://www.denver.org/restaurants/denver-bars-clubs/distilleries/
https://www.colorado.com/articles/small-batch-haven-colorado%E2%80%99s-local-distilleries
https://www.tripadvisor.com/Attractions-g33388-Activities-c36-t176-Denver_Colorado.html
https://www.yelp.com/search?cflt=distilleries&find_loc=Denver%2C+CO
Grechelle Magbanua
Professional Content Writer
Social Scene