Spice up your life! Let Denver locals teach you a thing or two. Connecting & Creating memories should be everyone's life goal and no one does it better like these guys & we at Social Scene create events to reach these goals for you.
Striking a balance between work & play is what Denver is all about. Home to many brands of whiskey, gin & beer the people of Denver definitely have an idea of what they want. This is why holding events here is always a blast! What makes an event in Denver fun you say? Well, we have listed below upcoming whiskey events in November and December of 2018 in hopes you experience some for yourself. Let's check them out!
Save 20% with Code DWF (Drink With Friends) on our upcoming Winter Whiskey Festival
When: November 13th (6:00 p.m. – 10:00 p.m.)
Where: The Bluegrass Coffee and Bourbon Lounge (7415 Grandview Ave)


A collaboration dinner with Amy Eckstein of Deerhammer, Elisabeth Mansfeld of Women Who Whiskey - Colorado Chapter, and Sheena Gordon, owner and creator of The Bluegrass Lounge!
When: November 16th (6:30 p.m. – 8:30 p.m.)
Where: Blue Mountain Self Storage and Wine Lockers (10255 Dransfeldt Place)
Kick off the holiday season! Featuring wine from Purgatory Cellars, whiskey selections from Weaver Whiskey, bites from Honey Baked Ham, and entertainment from DJ Bella Scratch.
When: November 29 (6:30 p.m. – 8:30 p.m.)
Where: Russell's Smokehouse (1422 Larimer St)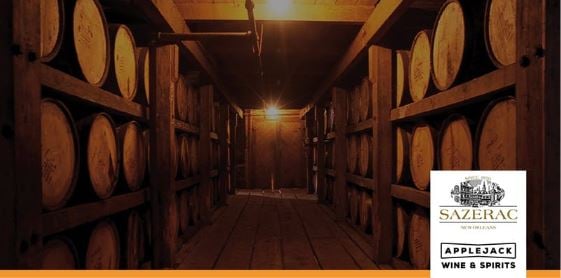 Considered a giant in the bourbon industry, not only for his height (6 foot, 8 inches), but his vast knowledge of bourbon, Kris is a sought after speaker who travels frequently to share his knowledge with the bourbon community.
Sign up for future whiskey events and get access to a 1 time 50% off code! Click below.
When: November 30th (5:00 p.m. – 9:00 p.m.)
Where: Rising Sun Distillery (1330 Zuni St)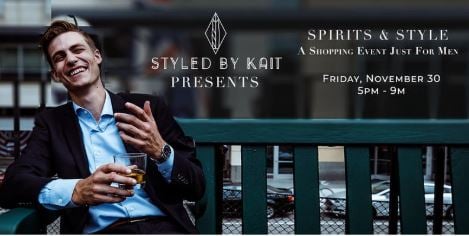 Join Style Expert, Kait Thomas For a free personal styling update, special holiday collection & offers from J.Hilburn Custom Clothing, Specially priced whiskey cocktails & gifts from Rising Sun Distillery
When: December 1st (7:00 p.m. – 10:00 p.m.)
Where: Savoy at Curtis Park (2700 Arapahoe St)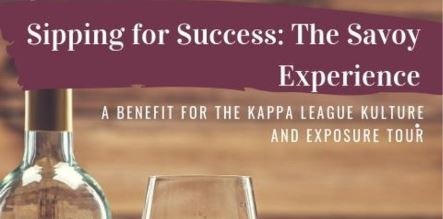 A benefit for the Kappa League Culture and Exposure tour, hosted by The Denver Alumni Chapter of Kappa Alpha Psi. This event is for the grown and sexy in Colorado. The event will feature wine, whiskey, food, music, a Klassy atmosphere, and beautiful people! All proceeds will go to the Denver Alumni Chapter of Kappa Alpha Psi Kappa League Program. With over 70 boys in the program venturing to DC for a college tour and visit to the National Museum of African American History and Culture, and much more!
When: December 6th (5:30 p.m. – 8:00 p.m.)
Where: Mythology Distillery (3622 Tejon St)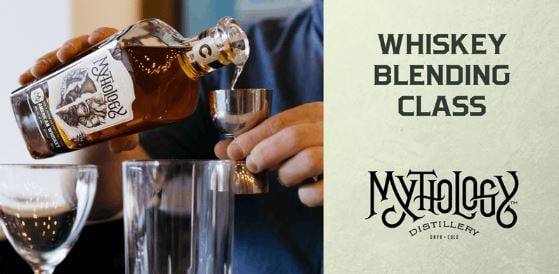 Learn the complexity of blending & blend your own whiskey with guidance from Mythology's Head Distiller Scott Coburn.

The class will begin with a tour of Mythology Distillery, and an introduction to the art of blending whiskey. Then, while you enjoy light appetizers, we will delve into proofing and tasting notes. Mythology's Head Distiller will guide you through the craft of blending, and you will blend a bottle of your own to make. At the end of the class, you will get to taste your bottle alongside Mythology Hell Bear American Whiskey before you take your bottle home.
Save 20% with Code DWF (Drink With Friends) on our upcoming Winter Whiskey Festival
When: December 8th (6:00 p.m. – 9:00 p.m.)
Where: Millers & Rossi (3542 Walnut St)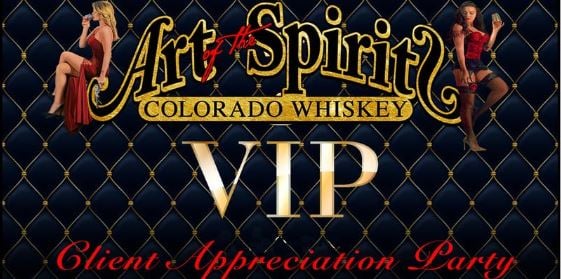 Join us for our Art of the Spirits Whiskey VIP Client Appreciation Party on December 8, 2018 at Miller's & Rossi Speakeasy! We are offering an elegant evening filled with top-notch LIVE Burlesque performers, dinner pairing with unlimited cocktails, complimentary whiskey & tequila flights & best of all, a 48 raffle ticket giveaway for YOU ALL!
Past Events
2018 Denver Fall Whiskey Tasting Festival
September 29th, 4:00 - 6:00 p.m. MDT
Improper City (3201 Walnut St, Denver)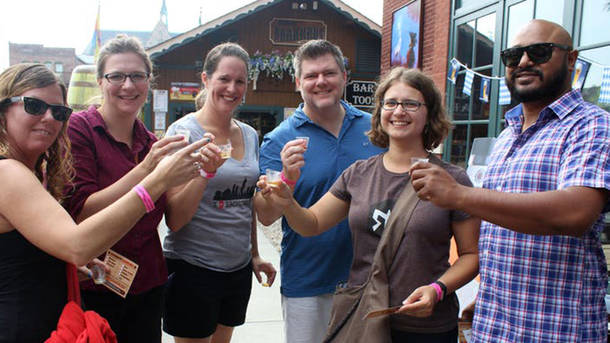 Whiskey is waiting for you this fall season. Join the 2018 Denver Fall Whiskey Tasting Festival on September 29th, a tasting festival that will excite your palate and tease your taste buds. Get ready to engage your senses, connect with the crowd, and enjoy a memorable moment. This year, it will be held at Improper City, a venue that is well-loved by foodies and drinkers alike. Interested participants may use discount code DWF (Drink With Friends) for 20% off the ticket price.
The WhiskyX Denver 2018
October 5th, 6:00 p.m. – 11:00 p.m.
Denver Rock Drill (1648-1798 E 40th Avenue)
Over 60 whiskey brands, distillery representatives, and Denver's very own bartenders are coming together to guarantee a good time and experience at The WhiskyX Denver 2018. Be entertained with a live musical performance from Lukas Nelson & Promise of The Real. The organizers also partnered with Hoyo de Monterrey to give out free cigars for VIPs and a fresh haircut from Scotch & Scissors.
Social Scene offers weekly giveaways, discounted tickets, merchandise and more! Sign up below!
Sips & Cigars
October 17th, 6:30 p.m. – 9:00 p.m.
Sundial House (10989 Sundial Rim Rd, Highlands Ranch)

Sips & Cigars may be another sampling of whiskeys, but this time, the beverage will be paired with great cigars. Guests will receive a custom rocks glass, four cigars, and four tastings of various whiskey, scotch, and bourbons. Live music entertainment will be provided throughout this event.
Waffles & Whiskey
October 20th, 11:00 p.m. – 3:00 p.m.
The Gallery At Ion Real Estate (2049 Larimer Street)
Have you tried waffles with whiskey? At the Waffles & Whiskey event this October 20th, you'll be able to taste this perfect pairing. Plus, the venue will be memorable as the attendees will gather at The Gallery at Ion Real Estate along Larimer Street. Proceeds from the event go to Tanner Seebaum Foundation, a group that has a mission to impact the lives of children affected by various health conditions through funding medical research.
Whiskey is your best friend as Winter approaches!
Let our variety of whiskey help you go through winter. Excite your taste buds & try something new as we invite you to join us at the 2019 Denver Winter Whiskey Tasting Festival. Connect with whiskey lover attendees (such as yourself!) and create moments that are worthwhile. In attendance as well are whiskey reps showcasing a few of their top brands. Discounts are also available at 20 percent off by using code DWF (Drink With Friends). Keep yourself updated at www.BeSocialScene.com to find out the latest about this event and more!
Interested in whiskey events? Save 20% at our Winter Whiskey Tasting Festival on January 26th. Use code DWF (drink with friends).
About Social Scene
Social Scene creates a "scene" an environment to connect people, create memories and build relationships through online and on-premise social campaigns; focusing on providing exposure to our partnering brands, venues, and clients to connect with a great social audience - Experiential Marketing.
Social Scene builds brand awareness for partnering venues and brands, connecting them with a targeted audience to build relationships and create memories. Visit BeSocialScene.com for the most up to date events and to partner on an upcoming experience.
Want to build a live or online experience around your company's brand or venue? Email info@besocialscene.com or send a message directly at BeSocialScene.com. Be Social. Be Seen.