What's the favorite past time in Denver, you may ask? It's drinking---responsibly that is! The place is crawling with distilleries that it's hard to miss them. Whatever you choose to drink, Denver won't disappoint you with its variety of distillers in the area.
You'll find specialty distilleries, generalists, and those that focus on certain distilling styles. One thing is for sure you'll find the best whiskeys in Mile High City! Learn more about the unique methods that the city cultivates its taste.
Save 20% with Code DWF (Drink With Friends) on our upcoming Whiskey event!
Social Scene gives you a peek on what the city has to offer. Don't miss out on them and schedule your tours now!
Location: 1330 Zuni Street Unit#j, Denver, Colorado 80204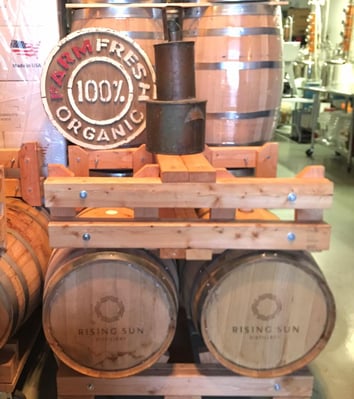 Have a taste of the new Rising Sun Distillery Organic Whiskey and Bourbon release and more
(Photo from Rising Sun Distillery's Facebook page)
Alt Text - Rising_Sun_Distillery_Tour_Whiskey_Denver
The Rising Sun Distillery offers its Rising Sun Distillery Tasting Room & Tours where they showcase their production methods. The distillery discusses how their spirits are made and how they make Rising Sun Distillery Organic Spirits different from the rest.
Guests can taste up to 10 award-winning spirits at the tour's comprehensive tasting. A $10 reservation fee is required and is applied towards merchandise or bottle purchases.
You can visit the tasting room before or after the tour for the wonderful cocktail tastings. For reservations, call them at 303-534-1788.
2. Mythology Distillery Free Tours
Location: 3622 Tejon St., Denver, CO 80211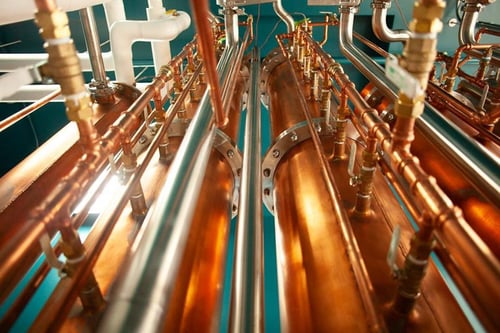 Catch free tours each day at Mythology Distillery (Photo from Mythology Distillery's Facebook page)
Alt Text - Mythology_Distillery_Whiskey_Tours_Denver
Mythology Distilleries lets you join their free Mythology Distillery Tours. The tours give you comprehensive descriptions of the distillery's processes. You can also view the equipment they use and their distilled spirits.
Learn more about Mythology Distillery's background, their sustainable best practices, and of course the tastings. The free tours are available each day at 6 PM. To join fill out the form on their website to schedule your tour.
You can also call them at 720-458-0501 or send an email atinfo@mythologydistillery.com for more information.
Location: 244 S. Broadway Ave., Denver, CO 80209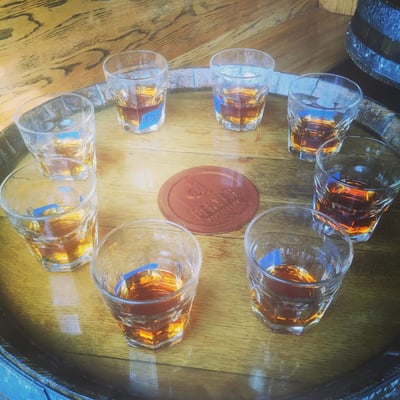 Come and join in Denver's best free distillery tour now! (Photo from Denver Distillery's Facebook page)
Alt Text - Denver_Distillery_Whiskey_Tours
Discover the process of how Denver Distillery produces their spirits. The Denver Distillery Tours is available for anyone to join. The tour gives you a chance to see how the process of turning pure ingredients into liquors can happen. The best part is, their tours are absolutely free!
The distillery tour has been named as the Best Free Tour in Westword's Best of Denver 2019 issue so make sure you check it out! Schedule your tour here or you can also call them at (720) 381-3226.
For more information, you can also send them an email at contact@denverdistillery.com.
Location: 3636 Chestnut Place Denver, CO 80216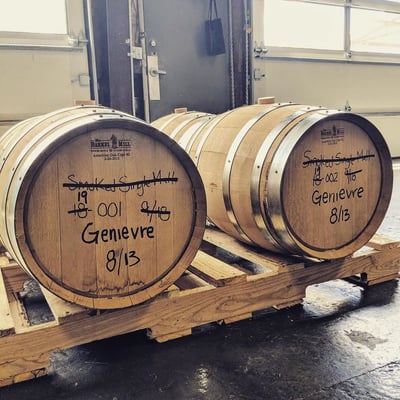 Learn more about the Ironton production facility and see where the magic happens
(Photo from Ironton Distillery's Facebook page)
Alt Text - Ironton_Distillery_&_Crafthouse_Tours_Whiskey_Denver
It's time to head down to Ironton Distillery & Crafthouse for their Ironton Distillery & Crafthouse Tours. The distillery serves a wide variety of liquors including whiskeys. You can find rye, bourbon, smoked single malt, and even a wheat whiskey called the Iron Moon (a collaboration with Blue Moon Brewing).
Public tours are open on Thursdays starting at 7 PM for $10. The tour lasts for 20 minutes and includes a tasting afterward. Guests need to arrive 10 minutes before the scheduled tour. To set up a schedule, contact them at info@irontondistillery.com or call at 720-532-0937.
Location: 900 W. 1ST Avenue Suite #150, Denver, CO 80223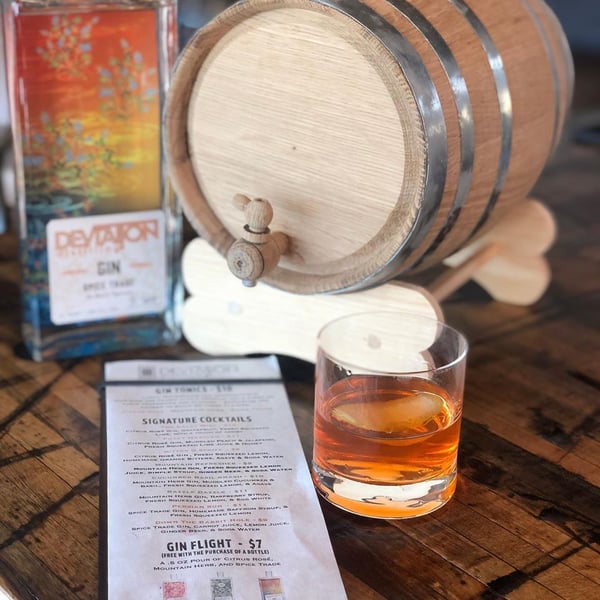 The true artisan spirit and pushing limits, that's what Deviation Distillery is all about
(Photo from Deviation Distilling's Facebook page)
Alt Text - Deviation_Distilling_Tours_Whiskey_Denver
Deviation Distilling is a gin and whiskey company at its core. Being a deviation, they choose to do things differently. With a combination of tradition and convention, the distillery manufactures innovative artisan spirits.
The distillery specializes in crafting whiskeys for long rests in charred oak casks and a gin distilled using sophisticated blends of botanicals. Deviation Distilling Tours is part of the Colorado Spirits Trail and is priced from $25 to $50. For more information, you can contact them at 720-645-1539.
Save 20% with Code DWF (Drink With Friends) on our upcoming Whiskey event!
6. The Block Distilling Co. Standard Tours
Location: 2990 Larimer St., Denver, CO 80205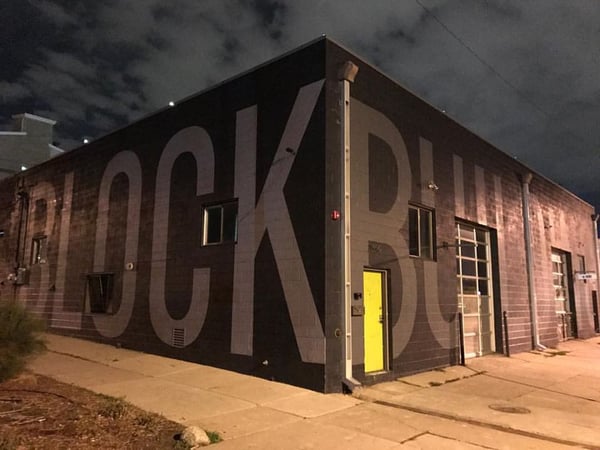 Know what The Block Distilling Co.'s reasons are for creating wonderful blends
(Photo from The Block Distilling Co.'s Facebook page)
Alt Text - The_Block_Distilling_Co._Standard_Whiskey_Tours_Denver
The Block Distilling Co. prides itself on taking raw ingredients and using industrial equipment plus culinary and chemistry-like processes for their blends. The distillery creates artful and unapologetic spirits that you'd want to try out for yourself.
Join The Block Distilling Co. Standard Tours as your introduction to craft spirits and the methods to create them. There's a guided tasting of all the current spirits in the distillery plus discounts.
The tour lasts 45 minutes and you will get a $5 coupon for bottle and merchandise purchases. For reservations, contact them at 303-484-9033.

7. Downslope Distilling Tastings & Tours
Location: 6770 South Dawson Circle, Suite 400, Centennial, Colorado 80112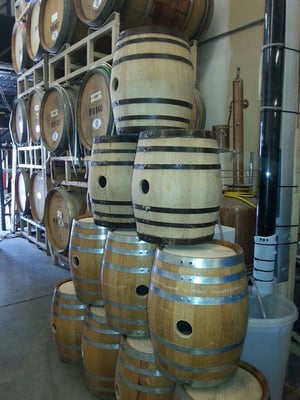 Visit the home of superior spirits in Colorado at Downslope Distilling
(Photo from Downslope Distilling's Facebook page)
Alt Text - Downslope_Distilling_Tastings_&_Tours_Whiskey_Colorado
Downslope Distilling is a distillery located nearby Denver. It is also home to locally-made products and of high quality distilled spirits. The distillery produces about 10 regular products to 7 states which include whiskeys and other specialty liquors.
Downslope Distilling Tastings & Tours are available from Fridays to Sundays from 12 NN to 5 PM. There are also special tours outside of the normal hours available when you call ahead. You can contact them at 303-478-0228 or send an email to Mitchabate@aim.com.
Location: 5311 Western Ave #180, Boulder, CO 80301, USA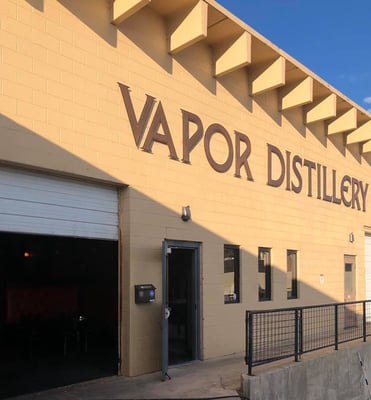 Visit Vapor Distillery to discover what makes their blends so distinctive
(Photo from Vapor Distillery's Facebook page)
Alt Text - Vapor_DIstillery_Whiskey_Tours_Colorado
Vapor Distillery is also a nearby distillery that is known for its amazing distillery and whiskey tours. Each handcrafted batch of their award-winning spirits is made by hand. The distillery religiously follows their carefully-developed recipes to create fine artisanal spirits.
Make sure to join one of the daily Vapor Distillery's Tours. Guests get to tour the distillery's manufacturing room to view the craft distilling process. You can sample spirits on each tour which lasts for 30 minutes.
No reservations required, you can contact them at 303-997-6134 or info@vapordistillery.com for more information.
Location: 10488 W. Centennial Rd., Suite 900, Littleton, CO 80127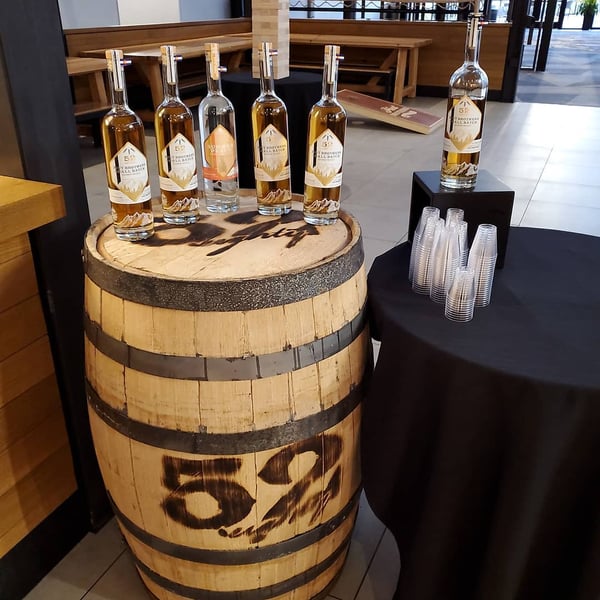 Have a taste of true passion with quality spirits from 52eight Distilling's Tours
(Photo from 52eight Distilling's Instagram @52eightydistilling)
Alt Text - 52eighty_Distilling_Whiskey_Tours_Colorado
52eighty Distilling at Littleton is a short drive from Denver, also offers great whiskey tours. Make sure you reserve your spot on this tour. Discover the many secrets to how the distillery makes great-tasting spirits.
The 52eighty Distilling Tours offers a comprehensive explanation of the distillery's values and also a tour of the equipment. Guests are also shown how the manufacturing process is done.
There's also a free tasting of available spirits plus a $10 purchase of any craft bottle or merchandise. For more details, call them at 720-709-4470 or send an email at community@52eightydistilling.com or sales@52eightydistilling.com.
Location: 7655 W 108TH Ave, Westminster, CO 80021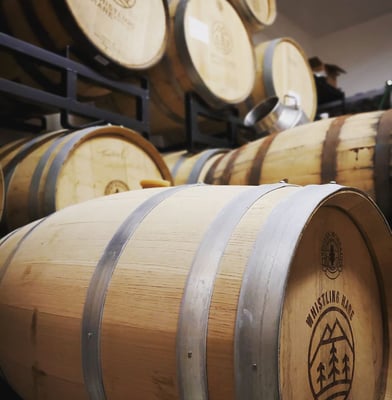 A family-owned and operated distillery or over 50 years, producing the best whiskeys
(Photo from Whistling Hare Distillery's Facebook page)
Alt Text - Whistling_Hare_Distillery_Tours_Whiskey_Colorado
Whistling Hare Distillery has an impressive number of bourbon barrels that you can immediately notice once you join in tours. They produce a 2-year corn bourbon with perfectly blended flavors to produce a classic Old Fashioned. You can also expect more new releases for other liquor varieties.
The Whistling Hare Distillery Tours lets you catch a glimpse of what happens behind the curtains. The tour will guide you through each process and also introduce each member of the distilling team. Know more about the production of the spirits and join the tasting of custom cocktails of your choice afterward.
To find out more, call them at (720) 335-6009 or you can also sign up here for available tours.


About Social Scene
Social Scene creates a social "scene": an environment to connect people, build relationships and create memories through online campaigns and on-premise social events. Our focus is on providing exposure to our partnering brands, venues, and clients to connect with a great social audience through experiential marketing.
Social Scene builds brand awareness for partnering venues and brands, connecting them with a targeted audience to build relationships and create memories. Visit BeSocialScene.com for the most up to date events and to partner on an upcoming experience.
Want to build a live or online experience around your company's brand or venue? Email connect@besocialscene.com or send a message directly at BeSocialScene.com. Be Social. Be Seen.


References:
https://www.travelocity.com/inspire/denvers-best-distillery-tours/
http://whiskyadvocate.com/denver-craft-whiskey-trail/
https://www.denver.org/restaurants/denver-bars-clubs/distilleries/
https://www.yelp.com/search?cflt=distilleries&find_loc=Denver%2C+CO
https://www.smartertravel.com/10-best-denver-breweries-and-distilleries/
Grechelle Magbanua
Professional Content Writer
Social Scene
BeSocialScene.com