It's apparent that the whiskey scene is growing in Denver every year. From bars to restaurants to distilleries, the whiskey is overflowing! What's the best way to enjoy the windfall? Going on whiskey tours, of course!
There are plenty of renowned distilleries in Denver that you can visit. You'll find tours and tastings that will help you better understand the whiskey-making process. And tours aren't just a good way to learn how whiskey is made, but also a great opportunity to get to know the history and core values of the distillery.
Social Scene has looked through the tours people have been trying out and curated the Top 10 Best Whiskey Tours in Denver to add to your bucket list!
Save 20% with Code DWF (Drink With Friends) on our upcoming Whiskey event!
Location: 1879 S Acoma St., Denver, CO 80223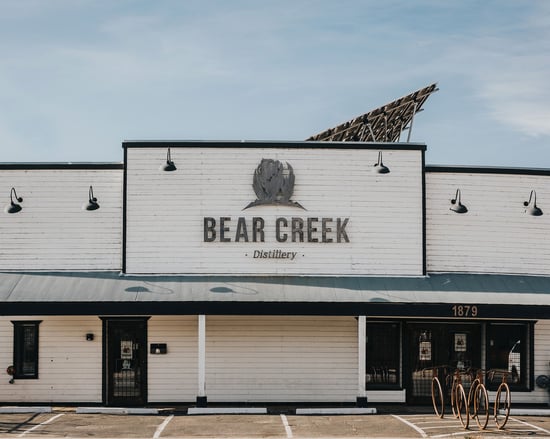 Founded on the local community's deep roots
(Photo from Bear Creek Distillery's Facebook page)
Alt Text - Bear_Creek_Distillery_Whiskey_Tours_Denver
Bear Creek Distillery regularly holds distillery tours and invites guests into their amazing tasting room. As a producer of high-quality, hand-crafted, grain-to-bottle spirits, they have a number of unique cocktails and original spirits to offer. After each tour, guests are treated to a complimentary flight.
Sign up for their tours at this link for $10 per person. Tours offer an in-depth explanation of the distillery's processes and equipment. They usually last for 30 minutes and your admission can be applied to any purchase of bottle or merchandise.
They are open on Tuesday, Wednesday, and Thursday from 4 PM to 10 PM, Friday and Saturday from 2 PM to 10 PM, and Sunday from 2 PM to 8 PM. You can also call them at 303-955-4638 or send an email to distillerycreekbear@gmail.com.
Location: 3622 Tejon St., Denver, CO 80211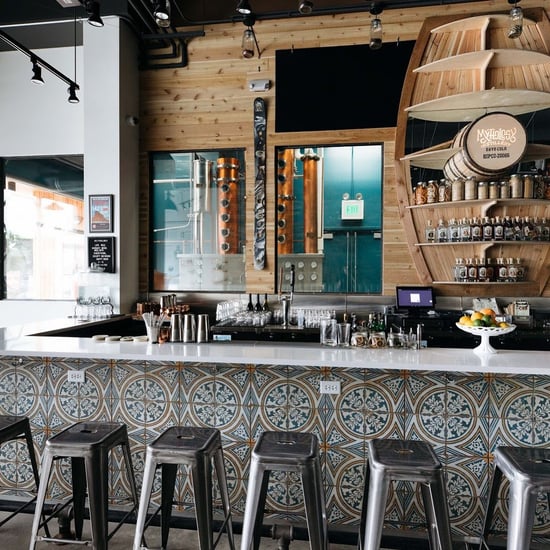 Everyone is invited to visit and taste Mythology-distilled craft spirits and cocktails
(Photo from Mythology Distillery's Facebook page)
Alt Text - Mythology_Distillery_Whiskey_Tours_Denver
Mythology Distillery has got it right, from the cool decorations to the hospitable staff to, of course, their sought-after spirits and cocktails. It's a distillery that impresses with its look and delivers with its products.
The distillery is open Tuesday to Thursday from 4 PM to 10 PM and Friday from 4 PM to 12 AM. You can also visit on Saturday from 2 PM to 12 AM and Sunday from 2 PM to 10 PM. They are part of the Colorado Spirits Trail and also hold their own distillery tours.
For reservations, call 720-458-0501 or email info@mythologydistillery.com.
Location: 1420 S Acoma St., Denver, CO 80223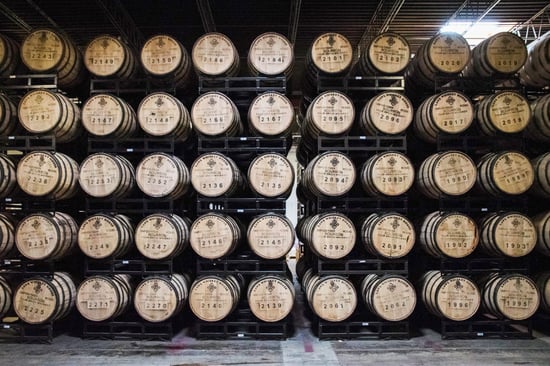 A distillery that redefines great American whiskey
(Photo from Laws Whiskey House's Facebook page)
Alt Text - Laws_Whiskey_House_Tours_Denver
Laws Whiskey House is the perfect place to find lots and lots of whiskey! The distillery itself has a classic atmosphere with church pews for guests to sit on. You are taken on guided tasting tours on whiskey and bourbon by knowledgable staff.
Their tours last for about 15 minutes and give you a comprehensive look at the process and the sourcing of ingredients for the spirits. Whiskey tastings are available after the tour as well. They are open Wednesday to Thursday from 5 PM to 9 PM, Friday from 2:30 PM to 8 PM, Saturday from 1 PM to 6:30 PM, and Sunday from 2 PM to 5 PM.
Book your tour here, call 720-570-1420, or email info@lawswhiskeyhouse.com for inquiries.
Location: 3245 Osage St., Denver, CO 80211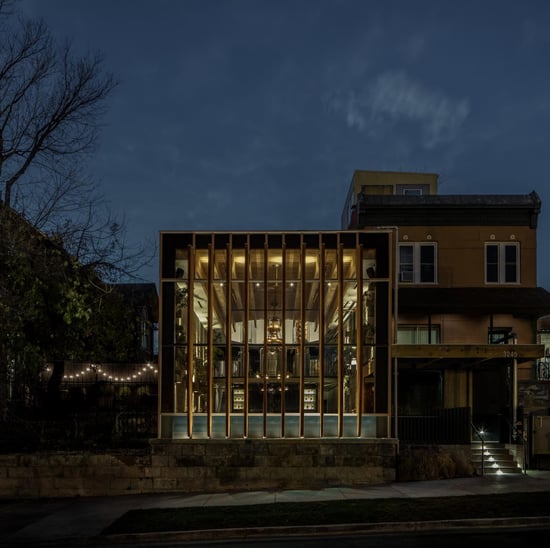 Committed to reinvigorating the grain-to-bottle connection in every bottle
(Photo from The Family Jones' Facebook page)
Alt Text - The_Family_Jones_Spirit_House_Whiskey_Tour_Denver
The Family Jones Spirit House offers tours at their Spirit House in Denver. They carefully create, hone, and craft their prized recipes in the craft spirits studio, giving life to the distillery's loved bottles. You can book a tour for any Saturday from 12 PM to 1:30 PM; tours run $15 per person.
The distillery is open on Thursday from 4 PM to 10 PM, Friday from 4 PM to 12 AM, Saturday from 12 PM to 12 AM, and Sunday from 12 PM to 6 PM. For reservations or questions, contact 303-481-8185 or cheers@thefamilyjones.com.
Location: 5285 Joliet St., Denver, CO 80239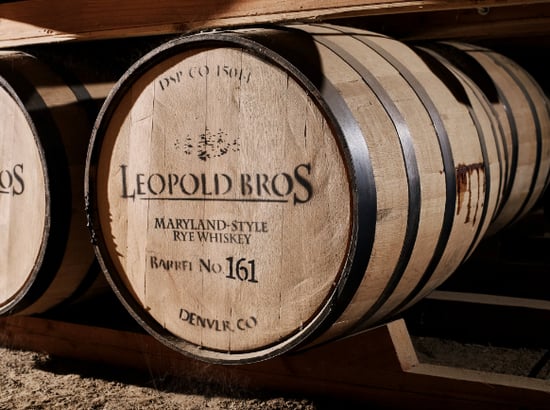 Home to the first distillery malting floor and kiln in Colorado
(Photo from Leopold Bros' Facebook page)
Alt Text - Leopold_Brothers_Whiskey_Tours_Denver
Leopold Brothers offers one of the most impressive tours in Denver. Get ready to learn from informative guides who will carefully explain the processes and operations of the distillery. The tour is easy to follow and provides a lot of information about the focus of the distillery on the environmental impact and sustainability of its production.
They offer tours and classes in addition to their tasting room, and the distillery is open to booking private events and tours. To find out more, contact 303-307-1515 or taryn@leopoldbros.com.
Sign up for future whiskey events and get access to our event discounts! Click below.
Location: 244 S Broadway, Denver, CO 80209

Find high-quality hand-crafted spirits at this historic distillery
(Photo from Denver Distillery's Facebook page)
Alt Text - Denver_Distillery_Whiskey_Tours
Denver Distillery's casual location offers laid-back and interesting tours. The guided tour is very lowkey while providing plenty of useful information about the distillery. It includes a look into the building's history, the process in opening a distillery, and how distillation works.
Another great thing about Denver Distillery is that they offer free tours for guests. They are open Monday to Tuesday from 10 AM to 5 PM, Wednesday from 10 AM to 10 PM, and Thursday to Saturday from 10 AM to 5 PM. For inquiries, call 720-381-3226 or email contact@denverdistillery.com.
Location: 2201 Lawrence St., Denver, CO 80205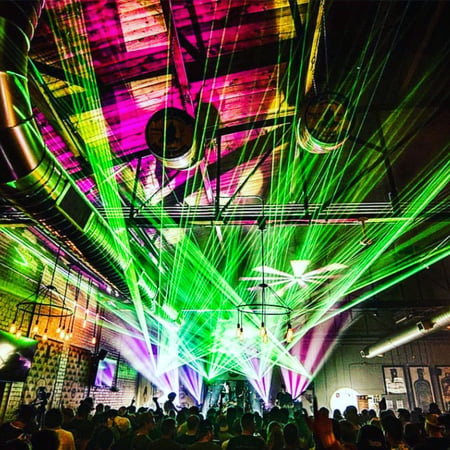 Making grain-to-bottle products in wonderful small batches
(Photo from Mile High Spirits' Facebook page)
Alt Text - Mile_High_Spirits_Whiskey_Tours_Denver
Mile High Spirits is one of the most unique places to visit. They infuse their spirits with just about every flavor combination you can think of, so you will never run out of drink choices. The distillery offers a great variety of homemade spirits and cocktails for guests to enjoy.
Drop by for a free tour on Saturday and Sunday at 1 PM, 2 PM, and 4 PM. These tours last half an hour and include a complimentary sample of their Fire Bourbon Whiskey. Book your tours now at this link, or book private tours Monday to Friday from 10 AM to 5:30 PM. These tours are around 45 minutes with complimentary whiskeys.
Want to know more? Give them a call at 303-296-2226 or email info@drinkmhs.com.
Location: 1330 Zuni St., Ste J, Denver, CO 80204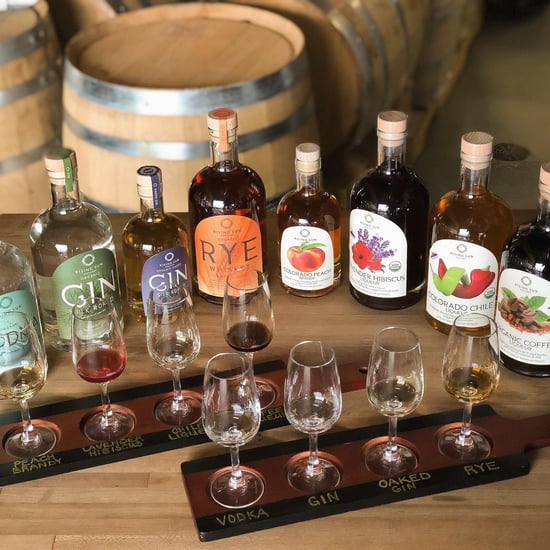 A micro-distillery that creates bold new small-batch craft spirits
(Photo from Rising Sun Distillery's Facebook page)
Alt Text - Rising_Sun_Distillery_Whiskey_Tours_Denver
Rising Sun Distillery offers the best combination of quality spirits and great drinks. Each of their blends is unique and brings something new to the palate. The distillery itself is very welcoming and the tours are enjoyable. If you are someone who is serious about your whiskeys, this is the tour to book.
The tour gives you a glimpse of how everything works in the distillery. By the end, you'll experience a spirits tasting of 10 award-winning bottles. Reservations are $10, and even before the tour starts, you are treated to cocktails at the tasting room. Book your tour to the distillery here.
For inquiries, contact 303-534-1788 or risingsundistillery.com
Location: 2990 Larimer St., Denver, CO 80205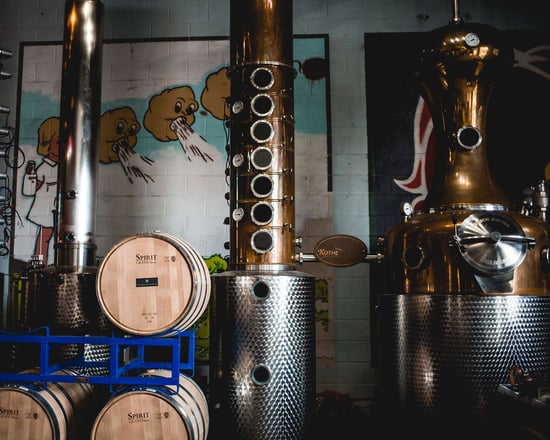 Using chemistry-inspired methods to make the most artful and unapologetic spirits
(Photo from The Block Distilling's Facebook page)
Alt Text - The_Block_Distilling_Whiskey_Tours_Denver
The Block Distilling is a cool and upscale distillery you'll definitely want to visit if you're in Denver. The building itself has a strong character with an aesthetically classy tasting room. Make sure to attend their tours and taste classic and newly-released whiskeys.
Expect great whiskeys, imaginative cocktails, and very knowledgeable staff on your visit. They are open Monday to Saturday from 10 AM to 6 PM. Click here for tours and events; for inquiries, call 303-484-9033 or email info@theblockdistillingco.com.
Location: 3636 Chestnut Pl., Denver, CO 80216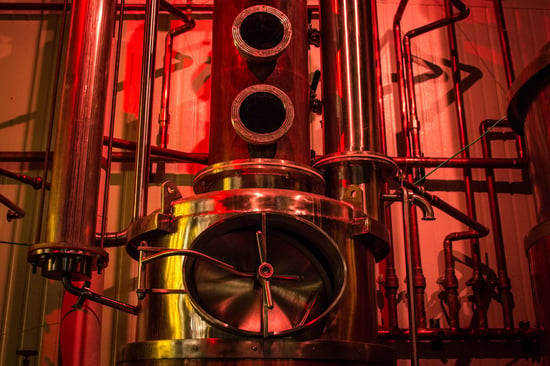 Where traditional and modern distillation methods meet
(Photo from Ironton Distillery & Crafthouse's Facebook page)
Alt Text - Ironton_Distillery_&_Crafthouse_Whiskey_Tours_Denver
Ironton Distillery & Crafthouse is a spacious and inviting place to visit for a tour or a drink. Choose from their array of exquisite cocktails mixed with their own spirits, or take a visit to their tasting room with a wonderful patio and garden set up.
The distillery is open Monday to Thursday from 3 PM to 10 PM, Friday from 3 PM to 12 AM, Saturday from 12 PM to 2 AM, and Sunday from 2 PM to 10 PM. Find out more about their tours here, call 720-532-0937, or email Info@Irontondistillery.com.
About Social Scene
Social Scene creates a social "scene": an environment to connect people, build relationships and create memories through online campaigns and on-premise social events. Our focus is on providing exposure to our partnering brands, venues, and clients to connect with a great social audience through experiential marketing.
Social Scene builds brand awareness for partnering venues and brands, connecting them with a targeted audience to build relationships and create memories. Visit BeSocialScene.com for the most up to date events and to partner on an upcoming experience.
Want to build a live or online experience around your company's brand or venue? Email connect@besocialscene.com or send a message directly at BeSocialScene.com. Be Social. Be Seen.


References:
https://www.yelp.com/search?cflt=distilleries&find_loc=Denver%2C+CO
https://www.tripadvisor.com/Attractions-g33388-Activities-c36-t176-Denver_Colorado.html
https://urbanphenix.com/best-distilleries-denver/
https://www.viator.com/Denver-tours/Distillery-Tours/d4837-g6-c32022
https://303magazine.com/2020/01/denver-distillery-tours-2020/
Grechelle Magbanua
Professional Content Writer
Social Scene
BeSocialScene.com