Time to get your thick coats out as the cold winter breeze is starting to replace the crisp autumn air. It is also the time to bring out the "hot drinks" from your cupboard. And we mean drinks that smoothly travel through your pallet and blossom in warmth when it comes to your chest. We are talking about the amber, soft, sweet and warm drink none other than whiskey.

Whiskey is enjoyed by most people everywhere and has gained a variety of adaptations per region. The word "whiskey" originates from the classical Gaelic word "Uisge Beata" which means the "water of life." As time rolled by, Uisge Beata was transliterated to Usquebaugh, then to Uisque. Until it has become the contemporary word which we now know as whiskey.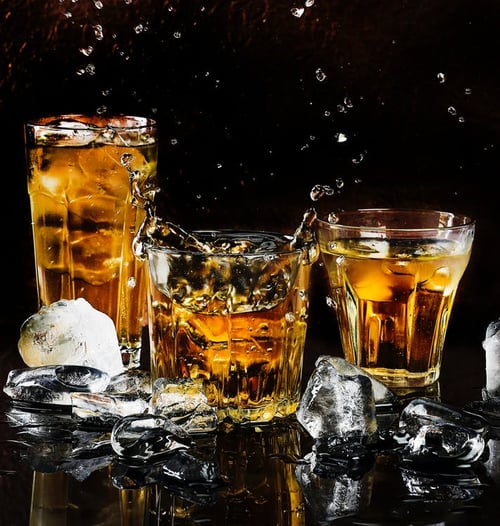 Whiskey is so loved by many that we have distilled the five fun facts behind our favorite drink that is Whiskey.
Interested in attending a whiskey event? Join us for Winter Whiskey Tasting Festival and get savings! Click below and select your city!

Social Scene Fun Fact # 1: Whiskey or Whisky are both correct spellings.
The correct spelling of Whiskey has been a subject of countless squabbles throughout the years. But here in Social Scene, we will finally break the disagreement by breaking the silence between the two words. BOTH WORDS, Whiskey and Whisky, are correct word spelling to use.

This dissimilarity of spelling is derived from the transliterations from the Scottish and Irish words. Whiskey aficionados say: if the word Whisky spelled without 'E', then it is from Scotland or Japan; and if it is spelled with an 'E', then it's from other countries but Scotland.

Social Scene Fun Fact # 2: Whiskey is the only alcoholic beverage that was sold during the Prohibition Era.
There came a time in the U.S. that a nationwide ban was proclaimed against buying alcoholic drinks. The only alcoholic beverage that was allowed to be sold was whiskey. Whiskey was made available in pharmacies for its medicinal purposes. And just an extra fun factoid for you, malt whisky & red wine has ellagic acid, an antioxidant that can help stop heart disease and deter the growth of cancer cells.

Social Scene Fun Fact # 3: Alabama's Official State Spirit is Whiskey
Pour yourself a delicious glass of whiskey and root for the "Roll Tide" state for this fun fact. Their Whiskey, also known as "apple pie whiskey," is just pure awesomeness that time and circumstances have not hindered it from becoming the State's Official Drink.

Social Scene Fun Fact # 4: Whiskey will still be good to drink even if it is kept hidden for more than a century
A closed bottle of whiskey does not mature, unlike wine. So you don't need to worry about the storage-ability of your unopened whiskey. They say that your ten-year-old whiskey will still taste the same, even if it's kept for more than a hundred years (away from the sunlight of course). Whiskey might exhibit cloudiness when stocked under low temperature, but, no worry, this will return to its original state when it has warmed to room temperature.

Social Scene Fun Fact # 5: There are five primary classifications of whiskey – Irish Whisky, Scotch Whisky, Bourbon, Canadian Whisky and American Whisky.

Sign up for updates on whiskey events and save 30% on your first purchase!
There are five main variations of our favorite drink the Whiskey.

First is the Irish Whiskey Irish Whiskey is a type of whiskey that hails from Ireland. It is made from yeast-fermented in grain mashed and aged at least three years in wooden casks.

Second, Scotch Whisky. Scotch Whiskies are distilled twice (although some of their whiskies are distilled a third time and some up to twenty times)! The Scotch Whisky Regulations require that whiskeys with the label "Scotch" must be distilled in Scotland and should be aged for a minimum of three years in Oak Cask.

The third is Bourbon Whiskey. Bourbon is produced in the USA (most of them in the state of Kentucky). They use corn with some bits of barley, as well as wheat and or rye when fermenting. Oak Barrels must be used to age the whiskey.

Fourth is Canadian Whiskey, for to qualify as a right kind of Canadian Whiskey, it should be produced and aged in Canada. It also should be distilled from a fermented mash of cereal grain and aged in wood barrels not less than three years. It also has to possess the taste, aroma and the character of a Canadian Whiskey.

Last, but not the least, is the American Whiskey. Distilled in the USA, this beverage is from a fermented mash of cereal grain. This type of Whiskey has variations designated under it such as malt whiskey, wheat whiskey, and others. Under American Whiskeys, we also have blended Whiskeys that do not have a specific grain and may include artificial colorings and flavorings. Also, added under this category, are blended whiskeys, blend of straight whiskeys, grain whiskeys, and spirit whiskeys, which do not specify a dominant grain, and in the case of blends, may include artificial color and flavorings.

If you want to know different aroma, tastes, unique characteristics and fun facts of different whiskey types, then head on to 2019's Winter Whiskey Festival. This particular winter whiskey tasting event will heat up in 8 cities namely Chicago, Dallas, Denver, Houston, Indianapolis, Kansas City, Minneapolis, and St Louis January 26th, 4-6PM).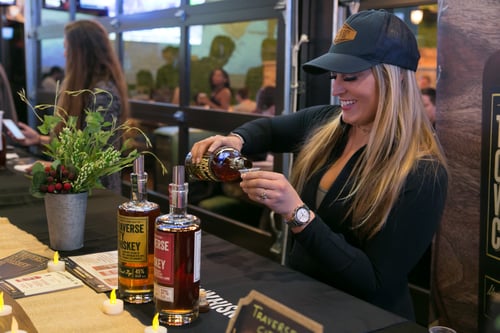 In this two-and-a-half hour whiskey tasting event, you will get to enjoy samples of some of the best local and international brands of whiskies. Not to mention food and drink specials that come along with it. There will also be a special whiskey giveaway for each attendee. And for more convenience, you can pay a small upcharge and enjoy the tasting at 330PM to have more time speaking with the brands themselves. A portion of the proceeds of the 2019's Winter Whiskey Festival will benefit a local charity.

Don't miss out and warm up to the harsh, cold weather. Excite your pallet and tease your taste buds by coming to 2018's Winter Whiskey Festival! You are sure to engage your senses, connect with others and enjoy a memorable afternoon.

Be Social. Be Seen.
Connect with us at BeSocialScene.com, william@besocialscene.com, @BeSocialScene, #BeSocialScene or 312.600.9035!

Join our giveaway and Win A Bourbon Trail Trip for 2, all expenses paid! Enter To Win!

Cheers!

William Holdeman
President & Co-Founder
Social Scene





Social Scene (BeSocialScene.com) - An online and on-premise solution to corporate event planning and brand building! Build your brand with your team, clients, or the community around you! We work with you to produce custom online and on-premise experiential concepts to build your brand!
Sources:
Wikipedia
http://www.telegraph.co.uk/news/uknews/1489648/Whisky-helps-fight-cancer.html
https://www.abbevilleinstitute.org/blog/whiskey/
http://www.scotch-whisky.org.uk/understanding-scotch/faqs/
http://lifestyle.iloveindia.com/lounge/facts-about-whisky-3190.html