Top Whiskey Distilleries in Houston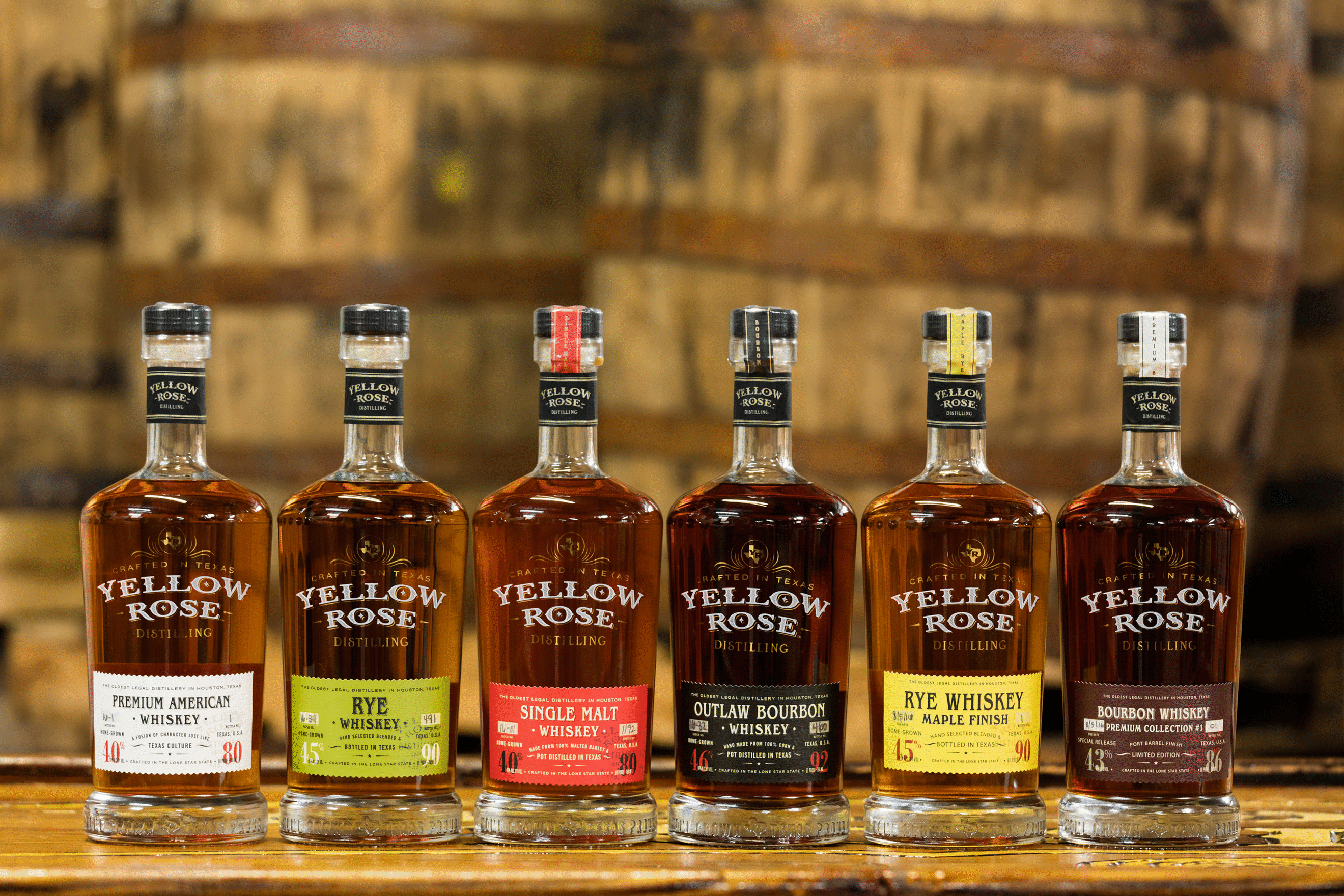 Photo Link: http://yellowrosedistilling.com/wp-content/uploads/2013/07/new1234565.gif
Houston is flourishing with bars, restaurants, and laid-back dives where locals can freely choose where to chill after work, or a place where they can hangout with their peers. In 2001, a survey was released claiming that Houstonians prefer to eat out more than residents of other cities. In addition, an article from Chron states Houston as one of the cities with the most dynamic food scene in the U.S.
In case you missed it, Houston is also emerging with a breed of whiskey distillers, making the finest high quality local whiskeys. Read on to get to know more about where your favorite whiskey came from, here noting the top whiskey distilleries in Houston where you favorite whiskey is produced.
Attend our upcoming whiskey event in Houston and get access to discounts! Click below!

1. Balcones Distilling
225 South 11th Street, Waco, Texas
Balcones Distilling is a craft distilling powerhouse in downtown Waco, known for producing award-winning whiskies and spirits made from scratch since 2009. With their tedious studies and research, they have made great products, which include Baby Blue; the first whiskey in Texas since prohibition. There is also the Texas Single Malt, made with classic techniques and ingredients adapted for discerning palates.
2. Crystal Creek Distillery
906 Pace Bend Rd. South #100, Spicewood, Texas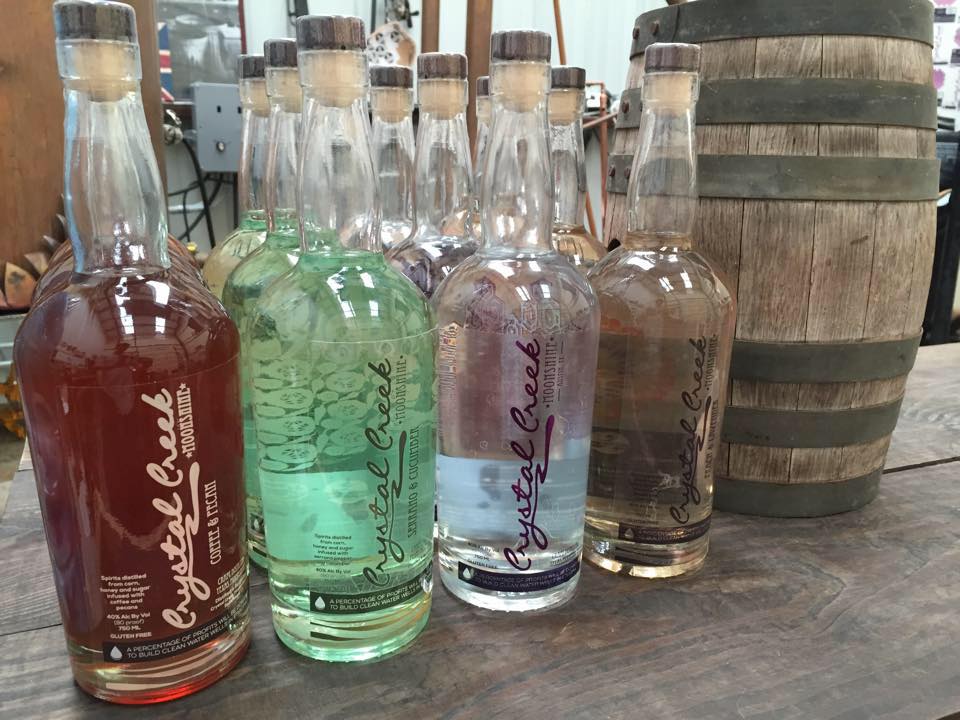 Photo link:https://scontent.fmnl3-2.fna.fbcdn.net/v/t1.0-9/12004147_858157664237258_4221003171953790149_n.jpg?_nc_cat=100&_nc_ht=scontent.fmnl3-2.fna&oh=115f3209b6b85aa0559df612c312f27c&oe=5CB2699D
Co-founders Shane and Sam are the two youngest distillery owners of Crystal Creek Distillery. They are known for distilling the highest quality of moonshine made from Texan-grown ingredients since 2013. Make sure you don't miss their unique infusions – the Serrano Cucumber, Peach Lavender, and Coffee Pecan. Yum!
3. Garrison Brothers Distillery
1827 Hye Albert Road, Hye, TX 78635
Photo link: https://scontent.fmnl3-2.fna.fbcdn.net/v/t1.0-9/42249256_10155870483117685_6505534594714959872_n.jpg?_nc_cat=111&_nc_ht=scontent.fmnl3-2.fna&oh=ffd7505d320212046be8cad8814b3828&oe=5C682664
Garrison Brothers Distillery in Hye, Texas is the first bourbon distillery in Texas. They are home to the finest Texas Straight Bourbon Whiskey made from organic corn, wheat and barley. They have bagged five awards at the Crafts Spirits American Associations Awards from a pool of nearly 1,000 entrants.
Sign up for future whiskey events and get access to a 1 time 30% off code! Click below.
4. Old Humble Distilling Company
311 N Houston Ave, Humble, TX 77338, USA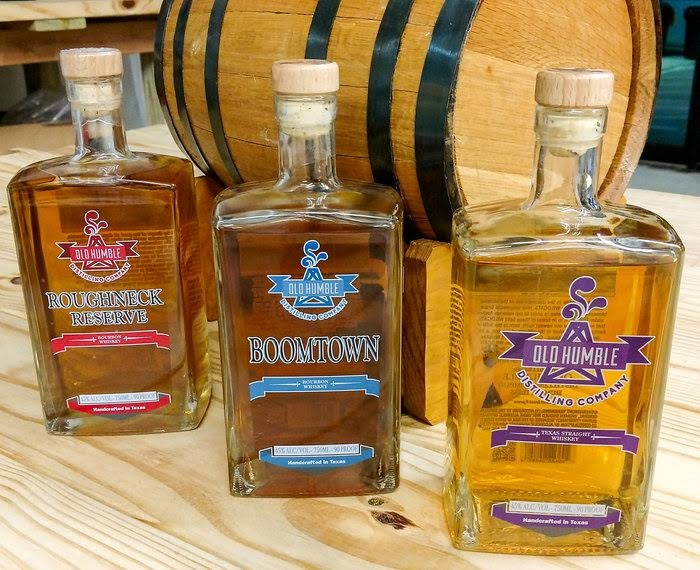 Photo link:https://img.grouponcdn.com/deal/2YgRD2XAS3Wa4LihAHJhnZnpq3F7/2Y-700x570/v1/c700x420.jpg
Old Humble's founder Joseph Breda and his friend Dan started off with making beers when they were in college. Eventually, they got into whiskey making after touring the world to find the perfect whiskey. Their 1600 square foot facility is located at North Houston Avenue in Humble.
They are known for producing Texas Straight Whiskey, Special Reserve Whiskey, and Boomtown Bourbon.
5. Rebecca Creek Distillery
26605 Bulverde Rd Unit A, San Antonio, Texas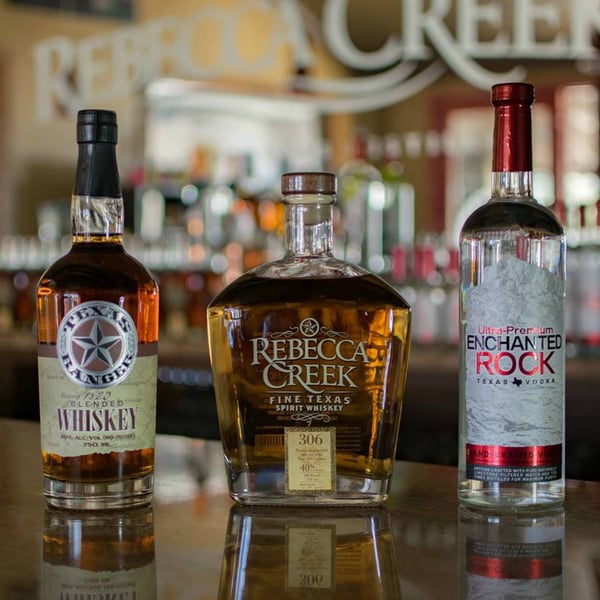 Photo link: https://scontent.fmnl3-1.fna.fbcdn.net/v/t1.0-9/29572364_1604968872944251_8393359957220334726_n.jpg?_nc_cat=104&_nc_ht=scontent.fmnl3-1.fna&oh=f788c7e782c981de7708e650565abccd&oe=5C74D9C3
San Antonio Texas-based distillery Rebecca Creek Distillery is making waves with its premium whiskeys and highest quality distilled spirits. It was founded in 2009 by Steve Ison, and today, his company is now one of the largest artisan spirits producers in the region. Their line of vodkas and whiskeys are available in over 7 states. Best example of their award-winning whiskey would be the Rebecca Creek Texas Ranger Whiskey, winning bronze at the 2016 American Distilling Institute Spirit Competition for the blended whiskey category..
Attend our upcoming whiskey event in Houston and get access to discounts! Click below!

6. Whitmeyer's
16711 Hollister St, suite I, Houston, Texas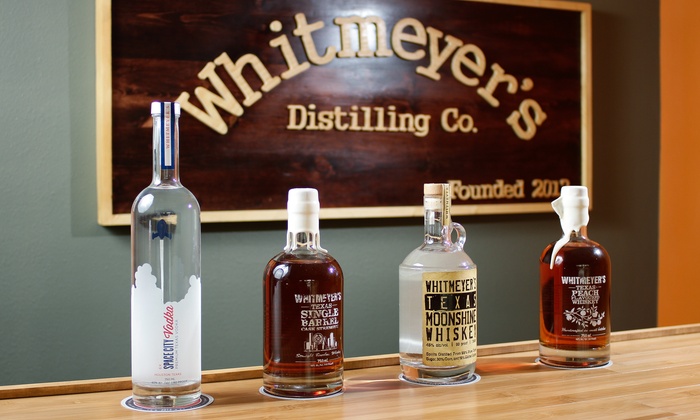 Photo link: https://img.grouponcdn.com/deal/kGJ11WjXnapgWvwWVwfRbE/IMAGE_Whitmeyers-Distilling-Co-LLC-4885x2931/v1/c700x420.jpg
Whitmeyer's is the first legal distillery in Harris County. The idea of bringing up a distillery as a business started when the Whitmeyer's brothers got deployed to Germany. Travis, the other brother, met a local girl whose family had been producing all sorts of alcohol for numerous generations; from brandies, and schnapps, to beers and wines. Both brothers went to college and chose to write a business plan for a distillery for their first business class assignment, and the rest is history.
Products they're known for are Texas Whiskey, Straight Bourbon Barrel Selection Series, Texas Peach Whiskey, and Texas Reserve Cask Moonshine.
7. Yellow Rose Distilling
1224 North Post Oak, Ste. 100, Houston, Texas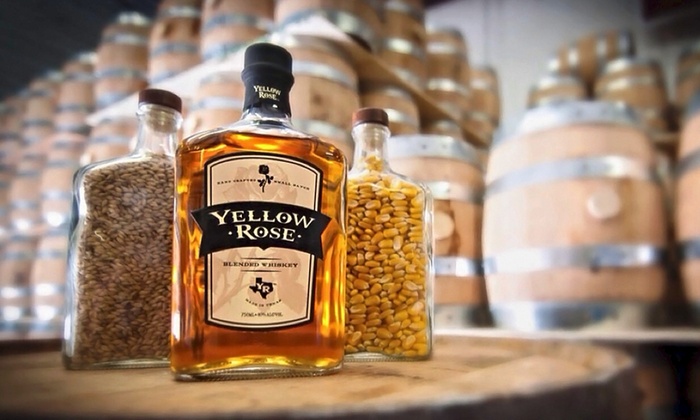 Photo link: https://img.grouponcdn.com/deal/2tm95u7sNrU5NmjWaqDKDf/IMAGE_Valley-Golf-Center--AVONDALE--1019x611/v1/c700x420.jpg
Yellow Rose Distilling is the first legal whiskey distillery in Houston that has been making award-winning whiskies since 2010. It is the brainchild of Smith, the recipe master, and his partner Ryan Baird who ran the business side. This brand has been making several new products including Single Malt Whiskey, Maple Finished Rye Whiskey, Premium Collection No. 1 Bourbon Whiskey, and the Straight Rye Whiskey which won gold at the 2014 San Francisco World Spirits Competition
Join our giveaway and Win A Bourbon Trail Trip for 2, all expenses paid! Enter To Win!

Afraid of missing out on the hottest events near you? Don't worry, we got you covered. All you have to do is visit us at BeSocialScene.com!
About Social Scene
Social Scene creates a "scene" an environment to connect people, create memories and build relationships through online and on-premise social campaigns; focusing on providing exposure to our partnering brands, venues and clients to connect with a great social audience - Experiential Marketing.
Social Scene builds brand awareness for partnering venues and brands, connecting them with a targeted audience to build relationships and create memories. Visit BeSocialScene.com for the most up to date events and to partner on an upcoming experience.
Want to build a live or online experience around your company's brand or venue? Email info@besocialscene.com or send a message directly at BeSocialScene.com. Be Social. Be Seen.
References:
https://www.guidelive.com/bars-and-cocktails/2016/09/15/dallas-bar-standard-pour-top-places-bourbon-america-bourbon-review
https://dallas.eater.com/2015/9/1/9237359/armoury-de-deep-ellum-bar-cocktails
https://www.mysanantonio.com/food/restaurants/article/Whiskey-Cake-5987824.php
Denise Villamar
Professional Content Writer
Social Scene