Residents of Indianapolis tend to gather wherever liquor is served. Wherever you go in the city, you'll likely run across an open bar or distillery, no matter what the climate or season.
If you're not feeling fancy, there are plenty of good dressed-down bars and distilleries. But that doesn't mean there aren't sophisticated bars and distilleries as well.
Take a peek into what this Midwestern city has to offer when it comes to whiskey. Whether they come from Indianapolis or other parts of Indiana, you'll find a good amount of locally produced whiskeys ready to be served.
Attend our upcoming whiskey event and get a discount on regular ticket prices! Use code DWF! Click below!
Let Social Scene show you around the best whiskey tours and tastings in Indianapolis, and venture to other places in Indiana to get a taste of their specialties.
Location: 1125 E Brookside Ave, Indianapolis, IN 46202 Overhead Door G15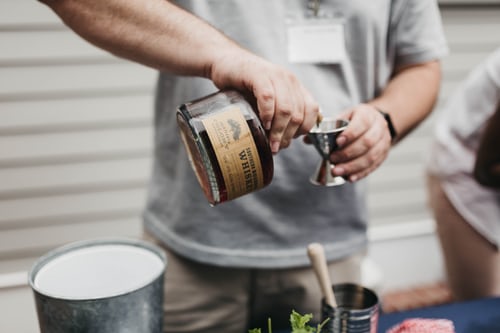 Catch 8th Day Distillery Tours at Circle City Industrial Complex (CCIC) Photo from unsplash.com
Alt Text - 8th_Day_Distillery_Whiskey_Tour_Indianapolis
8th Day Distillery might be new to opening their distillery for tours and tastings, but it certainly is no newcomer to creating quality whiskeys. As a result of positive feedback from previous customers, the 8th Day Distillery Tours, and Tastings at CCIC have become must-go events for many.
Tours and tastings are scheduled on Fridays and Saturdays. Guests can enjoy whiskeys, rum cocktails and craft gin on their visit. To learn more, call them at 317-600-3791 or visit their website here.
Location: 702 Virginia Ave., Indianapolis, IN 46203
Alt Text - Hotel_Tango_Artisan_Distillery_Whiskey_Tour_Indianapolis
Step into the nation's first distillery owned by a service-disabled veteran, the Hotel Tango Artisan Distillery. Guests can enjoy a variety of whiskey, gin, rum, limoncello, and moonshine while visiting, and you can always drop by the tasting room to try out cocktails made from its famous burning stone fireplace.
For tour and tasting schedules, times are available Monday through Thursday from 4 PM to 10 PM, Friday and Saturday from 12 PM to 11 PM, and Sunday from 12 PM to 10 PM. For more information, contact them at 317-653-1806.
Location: 4484 Old Indiana 46, Nashville, IN 47448
Alt Text - Bear_Wallow_Distillery_Whiskey_Tour_Indiana
When it comes to their Indiana heritage, Bear Wallow Distillery couldn't be more proud. Whiskeys from the distillery are made with local grains, and the Farm-to-Fifth Tour lets guests get a glimpse of how things are done.
Tours are offered daily and are at $10 per person. Guests can enjoy a 20-30 minute tour, and the last tour begins an hour before closing. If you're interested in the history of craft whiskey making, this is the perfect tour for you!
To find out more, call the distillery at 812-657-4923 or email them at bearwallowdistillery@gmail.com.
Location: 922 South Morton Street, Bloomington, IN 47403
Alt Text - Cardinal_Spirits_Whiskey_Tour_Indiana
Cardinal Spirits offer a variety of Standard and VIP Distillery Tour and Tasting options for interested guests. One of the spirits to look forward to when booking the tour is their White Oak Whiskey. Made from 100% pale malted barley, this single-malt blend has a distinctively sweet yet toasty profile.
Guests can choose from a Standard Tour on Saturdays or Sundays from 1 PM to 2 PM for the price of $10. There is also the VIP tour, available on Fridays at 4 PM and weekends at 3 PM for $42.
To learn more, call the distillery at 812-202-6789.
Location: Ravines, 311 East Washington St., Newtown, IN 47969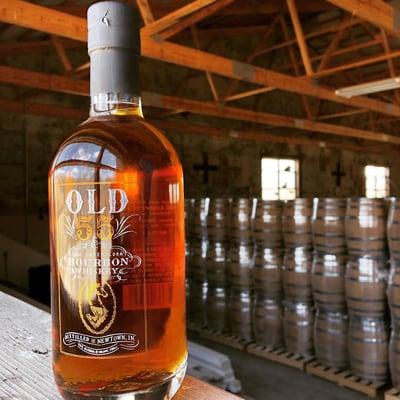 Old 55 let their whiskeys introduce themselves (Photo from Old 55 Distillery's Facebook page)
Alt Text - Old_55_Distillery_Whiskey_Tour_Indiana
Old 55 Distillery is known across the Midwest for its spirits and is a great option for those looking for whiskey tours. Their signature liquors include the Corn Whiskey, Single Barrel Bourbon, and 100% Sweet Corn Bourbon.
You can join the Old 55 Distillery Tour and Tasting on Fridays and Saturdays from 12 PM to 8 PM and Sundays from 12 PM to 6 PM. Tickets range from $13 for two people to $22 for a group of four. For more details, email info@old55distillery.com.
Location: 1115 West Sample Street, South Bend, IN 46619

Visit the place where everything that touches the whiskey is from Indiana (Photo from Indiana Whiskey Co. Twitter page @inwhiskey)
Alt Text - Indiana_Whiskey_Company_Tour_Indiana
Time to request a tour at the Indiana Whiskey Company. Available dates are shown on the Indiana Whiskey Company Tour schedule, and tickets are $5 per person but are waived with any bottle purchase.
There is a limit of 20 people per tour. To find out more, call them at 574-520-1915.
Location: 6861 Carson School Road, Mount Vernon, Indiana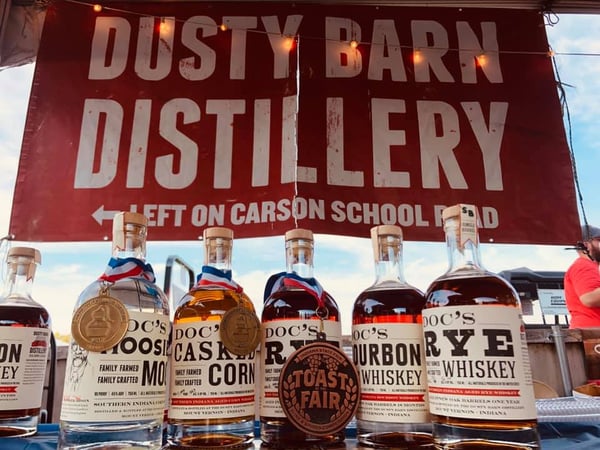 A distillery born from the passion to create the best Southern Indiana whiskeys (Photo from Dusty Barn Distillery's Facebook page)
Alt Text - Dusty_Barn_Distillery_Whiskey_Tour_Indiana
Dusty Barn Distillery is located in Southern Indiana, and they're known for creating whiskeys straight from locally grown grains. The Dusty Barn Distillery Tour is perfect for guests who are interested in discovering how the distillery produces its unique and satisfying blends.
Tours are available during business hours and can also be scheduled by appointment at other times. To find out more, call the distillery at 812-454-0135.
Attend our upcoming whiskey event and get a discount on regular ticket prices! Use code DWF! Click below!
Location: Castleton, 9402 Uptown Dr., Ste 1000, Indianapolis, IN 46256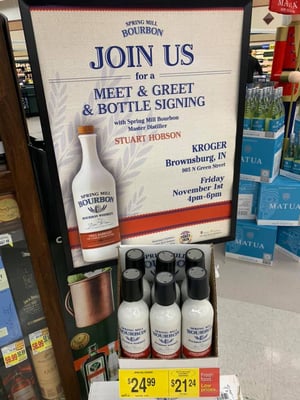 Learn the secret to why Heartland Distillers' Spring Mill Bourbon tastes so exquisite (Photo from Heartland Distillers' Facebook page)
Alt Text - Heartland_Distillers_Private_Tour_And_Tasting_Whiskey_Indianapolis
Heartland Distillers has been in the liquor business since 1994 and has produced spirits including bourbon whiskeys, rum, and vodka. Guests can also enjoy handcrafted blends made with tried-and-tested techniques. The distillery's copper pot still and hand-bottled small batches create a memorable flavor you won't want to miss.
Sign up for a private distillery tour and a tasting of a 9-year reserve bottle of Spring Mill Bourbon. Tickets are at $103.50, which include a bottle of Spring Mill 9 Year Old Hobson Family Reserve Bourbon in addition to the in-depth distillery tour.
Attendees must be 21 years old and above to obtain tickets. For more information, contact 317-598-9775.
Location: 636 Virginia Ave, Indianapolis, IN 46203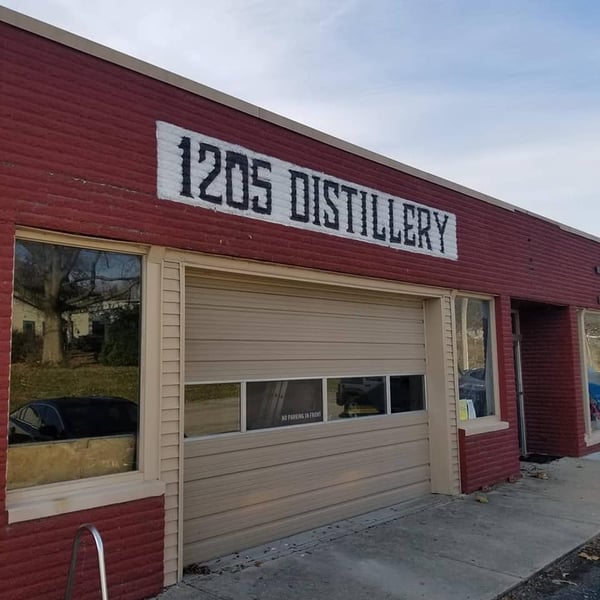 Revel in excellent spirits when you book a tour in 12.05 Distiller7 (Photo from 12.05 Distillery's Facebook page)
Alt Text - 12.05_Distillery_Whiskey_Tour_Indianapolis
12.05 Distillery is offering Distillery Tours by Request for those interested in learning more about their whiskeys and other blends. The tours can be scheduled on Thursdays through Sundays from 12 PM to 5 PM.
Tickets are around $5 and can be waived when you purchase from the tasting room. The tour includes a walk around the distillery, lessons on basic distilling, and product sampling. The entire tour lasts for 15-30 minutes.
If you want to know more, email Nolan@1205Distillery.com or call 317-974-9862.
Location: 1660 Bellefontaine St, Indianapolis, IN 46202
Alt Text - West_Fork_Whiskey_Tour_Indianapolis
What better way to experience what West Fork Whiskey has to offer than to go to the source itself? The distillery is open for West Fork Whiskey Tours And Tastings, where guests can try and purchase bottles, flights, and cocktails.
The tour and tasting room are open on Tuesday through Thursday from 4 PM to 10 PM, Friday and Saturday from 4 PM to 11 PM, and Sunday from 1 PM to 6 PM. To learn more, contact the distillery via their website.
About Social Scene
Social Scene creates a social "scene": an environment to connect people, build relationships and create memories through online campaigns and on-premise social events. Our focus is on providing exposure to our partnering brands, venues, and clients to connect with a great social audience through experiential marketing.
Social Scene builds brand awareness for partnering venues and brands, connecting them with a targeted audience to build relationships and create memories. Visit BeSocialScene.com for the most up to date events and to partner on an upcoming experience.
Want to build a live or online experience around your company's brand or venue? Email connect@besocialscene.com or send a message directly at BeSocialScene.com. Be Social. Be Seen.

References:
https://en.yelp.com.ph/search?find_desc=distillery+tours&find_loc=Indianapolis%2C+IN
https://www.distillerytrail.com/directory-distillery/locations/indiana/
https://do317.com/p/best-distilleries-indianapolis
https://visitindiana.com/blog/index.php/2019/02/14/indiana-distilleries-artisan-spirits/
https://www.bourbonentrepreneur.com/indiana-distilleries.html
Grechelle Magbanua
Professional Content Writer
Social Scene
BeSocialScene.com