Do you have any plans in the works to visit Indianapolis, better known as Indy? Having one of the best nicknames in the country, Indianapolis is open to welcoming visitors and tourists to its city buzzing with excitement and life!
Anyone who visits Indianapolis always has something memorable to return home with; from small gifts from Mass Avenue to a full stomach from the many restaurants and bars in the city.
Indy is one of a kind, especially when it comes to the community, the food, and the drinks. Even though it has been a tradition in the city to drink milk as a celebration for winners of Indy 500, Indianapolis doesn't come short of alcoholic beverages like well-known whiskeys either!
Social Scene gives you a list of the Top Whiskey Tours in Indianapolis that you need to join! Have a taste of the best whiskeys Indy has to offer!
Attend our upcoming whiskey event and get a discount on regular ticket prices! Use code DWF! Click below!

Location: 1125 E Brookside Ave, Indianapolis, IN 46202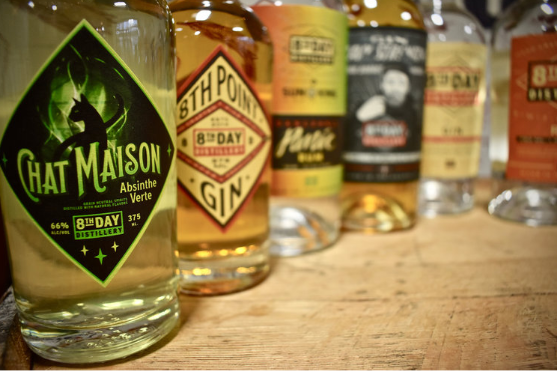 Come to 8th Day Distillery and enjoy varieties of rum, gin, and of course, whiskey
8th Day Distillery is one of the destinations of Top Shelf Tours on their Indianapolis Distillery Tours list. 8th Day Distillery is known to be an artisan distillery that produces rum, gin, and whiskey in downtown Indianapolis.
The distillery is excited to welcome guests as it also has a tasting room at Circle City, Industrial Complex. They are open on Fridays and Saturdays from 4 PM to 10 PM. If you're interested in signing up with Top Shelf, you need to join with at least five people per tour.
2.
Whiskey 201 With Harold Webler
Location: The North End BBQ, 1250 East 86th Street, Indianapolis, IN 46240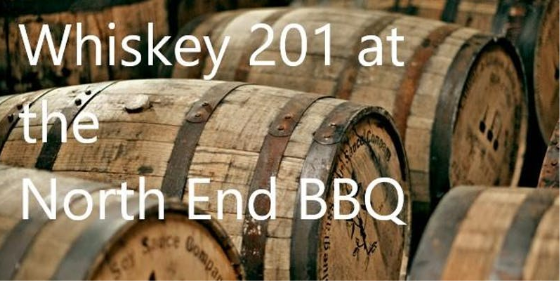 Know more about your favorite spirits with Whiskey 201
The Whiskey 201 With Harold Webler tour is hosted by North End BBQ. The tour hopes to take a deeper look into American Whiskey and what it can offer. It gives guests a look into smokescreen utilized by major producers as well as giving you a behind the scenes glimpse of unique bottlings.
Tickets are priced at $40 and the tour happens on the 19th of May from 6 PM to 9 PM. Guests can expect to learn more about barreling, new mashing techniques, and maturation principles of whiskey.
Sign up for updates on whiskey events and save 30% on your first purchase!

3.
12.05 Distillery Tours and Tastings
Location: 636 Virginia Ave, Indianapolis, Indiana 46203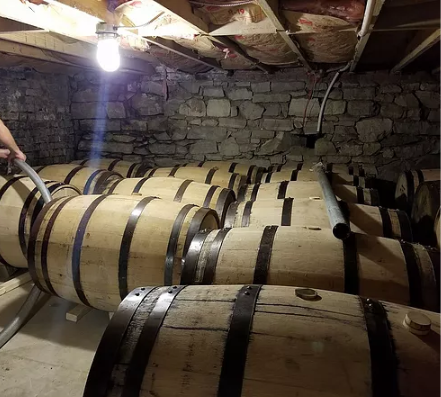 Get a taste of what Indianapolis Distilleries have to offer
The 12.05 Distillery Tours and Tastings are held at 12.05 Distillery from Thursday through Sunday. Make sure to request the tour usually scheduled from 12 Noon to 7 PM.
For just $5 per person, you will be walked throughout the distillery with lessons on distilling basics and will even have a chance to sample some products. You will get to see where the whiskeys are aged and how unique they are from the rest of the whiskeys sold in the market. For those interested in requesting a tour, contact them here.
Find out how whiskey has conquered the world. See what whiskeys are currently at the top of the list around the globe here!
Location: 1660 Bellefontaine St., Indianapolis, IN 46202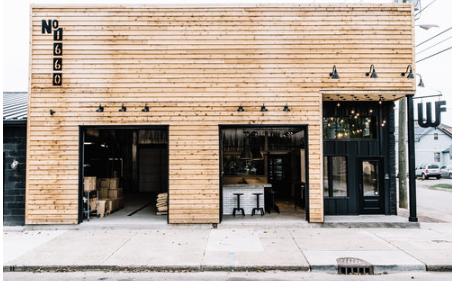 Check out West Fork Whiskey Co.'s whiskeys served at the tasting room
West Fork Whiskey Co. gives you access to their West Fork Whiskey Co. Tours and Tasting Flights and is an urban distillery crafting 100% Indiana Whiskey. The distillery holds various whiskeys including bourbon, corn whiskey, and rye among others.
If you're looking for a place to taste the best whiskeys that have only Indiana ingredients then this is the place to be. The distillery makes sure that they craft their whiskeys in a way that makes them extraordinary. See schedules for the distillery and tasting room hours here.
Attend our upcoming whiskey event and get a discount on regular ticket prices! Use code DWF! Click below!

Location: 9402 Uptown Dr, Indianapolis, IN 46256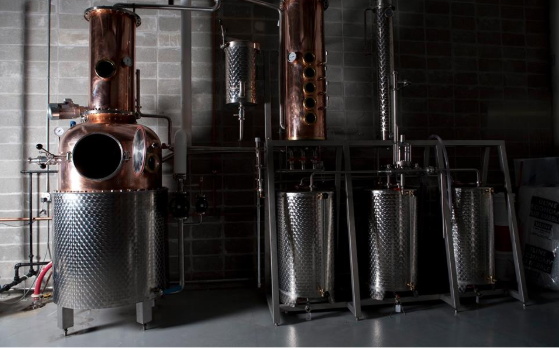 Learn about how Heartland distills their prized whiskeys and bourbons
Heartland Distillers offers their very own Heartland Distillers Private Distillery Tour and Tasting that guests can book for $103.50. For that ticket price, you can experience the 9 Year Reserve Bottle of Spring Mill Bourbon and you will get a full private distillery tour with tasting.
Guests will also get to learn about how the distillery works from the inside and discover the different spirits that the distillery produces and sells. Those who plan to join the tour and tasting need to be 21 years old and above. For more information, contact them here.
About Social Scene
Social Scene creates a "scene" an environment to connect people, build relationships and create memories through online campaigns and on-premise social events; focusing on providing exposure to our partnering brands, venues, and clients to connect with a great social audience - Experiential Marketing.
Social Scene builds brand awareness for partnering venues and brands, connecting them with a targeted audience to build relationships and create memories. Visit BeSocialScene.com for the most up to date events and to partner on an upcoming experience.
Want to build a live or online experience around your company's brand or venue? Email connect@besocialscene.com or send a message directly at BeSocialScene.com. Be Social. Be Seen.
References:
https://en.yelp.com.ph/search?find_desc=distillery+tours&find_loc=Indianapolis%2C+IN
https://www.topshelf.tours/distillery-tours/
https://www.distillerytrail.com/directory-distillery/locations/indiana/
https://www.eventbrite.com/d/in--indianapolis/whiskey-tours/
Grechelle Magbanua
Professional Content Writer
Social Scene
BeSocialScene.com