For people visiting in Kansas City, they should definitely take the time to look at the best Whiskey Bars in the city. It will not be disappointing at all and one can find a variety of whiskeys coupled with delicious food to enjoy.


Whether one is traveling solo or with friends and colleagues, taking a quick trip to one of these bars will be worth it.

For whiskey lovers, or those desiring a liquor change, Social Scene is here to help you get to the exciting bars in Kansas and more!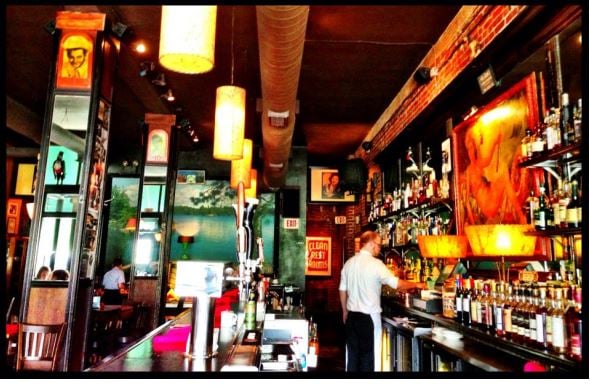 Harry's Country Club barista preparing drinks (Photo taken by: Jonathan R.)
Location: 112 Missouri Ave (between Walnut St & Grand Blvd), Kansas City, MO 64106
Locals and tourists alike who are bar aficionados love to come to Harry's Country Club because of the wonderful selection of drinks. The place also gives out the great old time vibe with its history on the walls and the lovely jukebox tunes. The bar also offers delicious food and tenders that one can enjoy.
Interested in attending a whiskey event? Join us for Winter Whiskey Tasting Festival and get savings! Click below and select your city!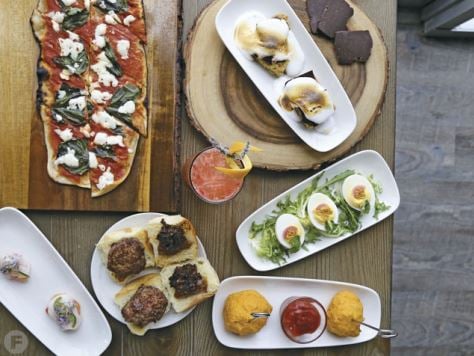 Amazing menu from Executive Chef Bryan Sparks
Location: 1825 Buchanan St., North Kansas City, Missouri, 816.527.9819
Heading somewhere in North Kansas City? If so, then don't forget to drop by Repeal 18th Bar & Bistro for one of the best gourmet food places you can eat coupled with an amazing whiskey-focused cocktail list. The bar offers Whiskey Sour with J. Rieger & Co. Whiskey and so much more. Guests will also be greeted with an array of scrumptious food such as monkfish corn dogs, scallop ceviche, and pork belly nachos prepared by Executive Chef Bryan Sparks.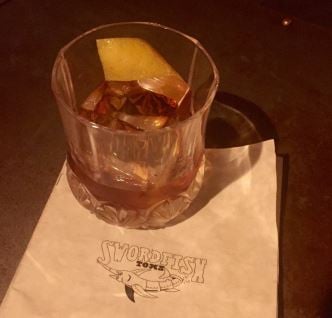 Great cocktails with a quaint atmosphere (Photo taken by: Jill C.)
Location: 210 W 19th Ter, Kansas City, MO 64108
Looking for a place where friends and colleagues can visit on a quiet Saturday evening? Swordfish Tom's is the perfect bar to go to. It's a wonderful location with old-timer vibes. Guests can enjoy a delicious variety Bourbon, Whiskey and Gin cocktail. One thing to note about this establishment is that it is strictly cash-only.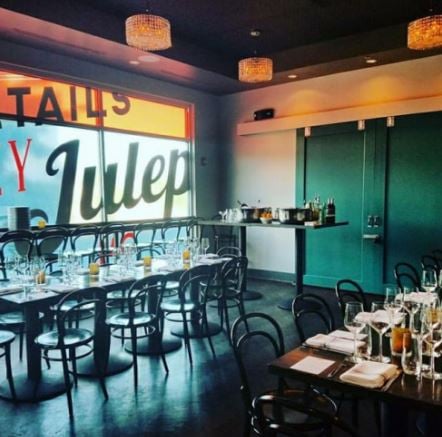 Delicious food, fine whiskey and elegant cocktails
Location: 4141 Pennsylvania Ave, Ste 104, Kansas City, MO 64111
Julep is more than just a simple drinking place. It's where guests go to when they want to enjoy good food, great drinks, and a fabulous atmosphere. The Julep experience is comparable to an exciting yet homey environment where guests can feel the vibe of the area but at the same time, feel just right at home. Guests can expect an extensive collection of whiskey coming from all over the world with an abundance of ice-cold suds. In Julep, there is always whiskey for everyone.
Sign up for updates on whiskey events and save 50% on your first purchase!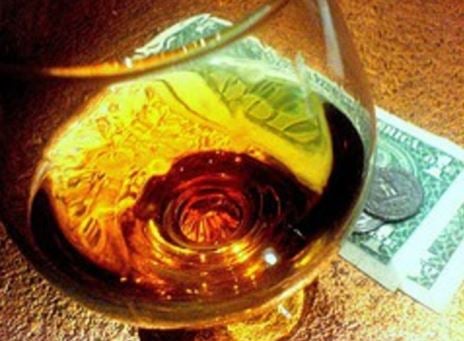 One of the most famous patios in town
Location: 501 Westport Rd (at Pennsylvania Ave.), Kansas City, MO
Whenever spring comes into the corner, everyone heads down to one of the best patios in town, located in Harry's Bar and Tables. One thing that many guests can look forward to at this bar is the happy hour that many can enjoy seven days a week. The bar serves wine by the glass, bourbon/whiskey, and champagne by the bottle.
Pub beers are on tap and items have a daily rotation which would always include spinach dip, gumbo, guacamole or jambalaya, soups, salads, and chips. There are also three menu items which are half-priced for happy hour.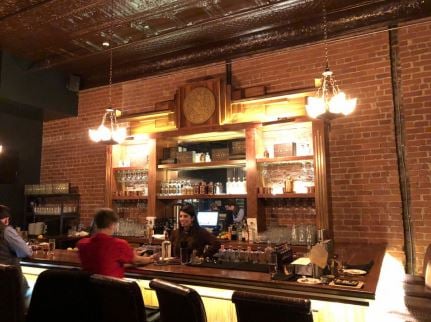 Enjoy drinks with the 1930's art deco atmosphere (Photo taken by: Asher S.)
Location: 1701 Main St (at E 17th St), Kansas City, MO 64108
Tom's Town Distilling Co. is the place to go when guests want to enjoy distilled gin, vodka, and whiskey. The bar is very trendy with an open space, to sum up the comfortable and cool vibe of the bar. There is also the Distiller's Flight wherein guests can sample each of the spirits available. It may be a bit "spendy" for some, but the experience, the food, and the drinks are very much worth it.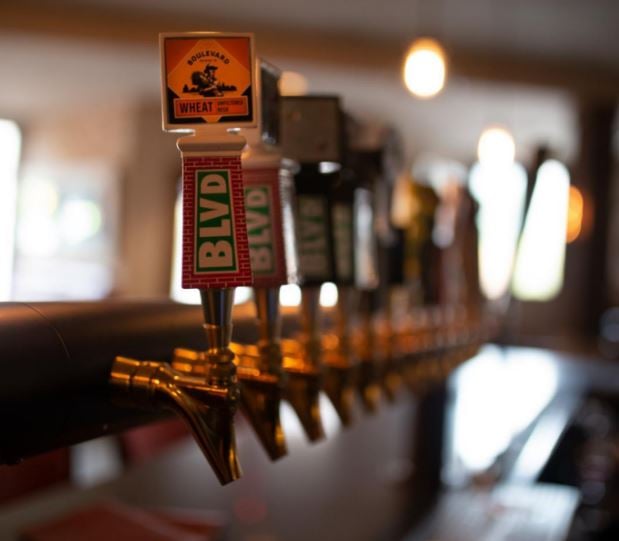 Eat, drink, and socialize
Location: 4742 Pennsylvania Ave, Kansas City, MO 64112
O'Dowd's offers a lot of options when it comes to their drinks. There are daily drink specials that guests can enjoy starting off with the Monday Service Industry Night that offers half off the food, liquor, beer and also wine, Check out their Titos Tuesday, on Wednesdays there's Whiskey Night, Thursdays for Wine Night and Mules, and Mary's and Mimosas on Sunday nights. Guests can also expect a dedicated Social Hour from Mondays to Fridays.
Interested in attending a whiskey event? Join us for Winter Whiskey Tasting Festival and get savings! Click below and select your city!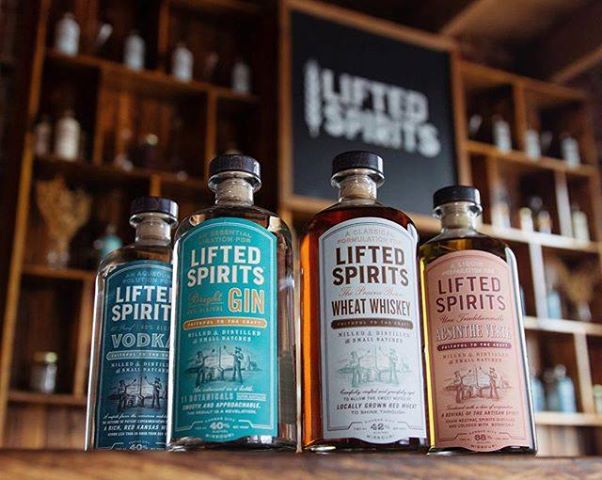 Bottled with love and intention
Location: 1734 Cherry St., Kansas City, MO.
Lifted Spirits offers a wonderful number of spirits and also space where guests can enjoy a quiet night of drinks or even celebrate special moments in. Varieties of spirits that guests can expect include Wheat Whiskey, Bright Gin, Absinthe, Vodka, and other experimental stuff. The bar is proud to share that they carefully and lovingly distill their drinks in-house which in turn delivers a special and genuine flavor.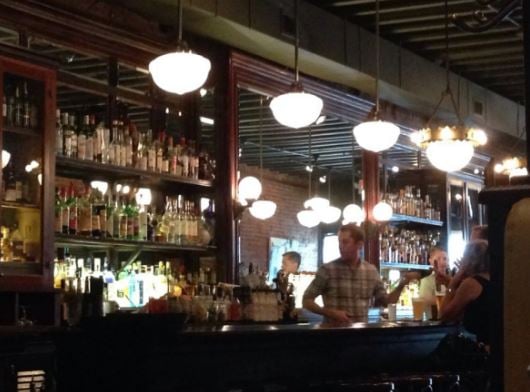 A gem in the west bottoms (Photo taken by Brad L.)
Location: 1617 Genessee St (btwn W 16th & 17th St), Kansas City, MO 64102
Voltaire is one of the best places where guests look for happy hour. The bar is a wonderful mix of drinks and one can find what they are looking for. Guests come to the bar for a place where they can enjoy delicious drinks and even possibly discover new drinks that will eventually become their favorite. Among their most famous drinks is the Tequila Ocho which have guests coming back for more.
Get a taste of London and its glowing white bar
Location: 4808 Roanoke Parkway, Kansas City, Missouri 64112
Aesthetically pleasing and definitely eye candy, The Monarch Cocktail Bar & Lounge can truly capture one's attention instantly. The cool and classy bar is run by talented and experienced bartenders Brock Schulte and Kenny Cohrs, both of whom know just how to mix up the perfect cocktails.
Among the drinks that this posh place offers include the Silver Dollars & Half-Light Skies which includes the applewood-smoked J. Rieger & Co. Whiskey, the Yunnan black tea-infused tabacal rancio, the barrel-aged cream soda reduction, and also the No. 22 Boondock bitters. Guests can also order savory food that will go well with the variety of drinks available.
Join our giveaway and Win A Bourbon Trail Trip for 2, all expenses paid! Enter To Win!

About Social Scene
Social Scene creates a "scene" an environment to connect people, build relationships and create memories through online campaigns and on-premise social events; focusing on providing exposure to our partnering brands, venues and clients to connect with a great social audience - Experiential Marketing.
Social Scene builds brand awareness for partnering venues and brands, connecting them with a targeted audience to build relationships and create memories. Visit BeSocialScene.com for the most up to date events and to partner on an upcoming experience.
Want to build a live or online experience around your company's brand or venue? Email info@besocialscene.com or send a message directly at BeSocialScene.com. Be Social. Be Seen.
References:
https://foursquare.com/top-places/kansas-city/best-places-whiskey
https://www.foodandwine.com/travel/kansas-city-cocktails-bars
https://mikcexplore.com/home/2018/7/11/kansas-city-the-five-best-places-to-drink-whiskey
http://www.feastmagazine.com/dine/kansas_city_dining/article_2a01ec74-8758-11e7-9713-f3d9933fa5ad.html
https://en.yelp.com.ph/biz/swordfish-toms-kansas-city
https:/www.opentable.com/r/julep-kansas-city
https://www.thepitchkc.com/food-drink/article/20592401/recession-relief-harrys-bar-and-tables
https://foursquare.com/v/toms-town-distilling-co/565e0128498e5dbdf2fc9b89
https://liftedspiritskc.com/kansas-city-event-space/
https://foursquare.com/v/voltaire/50712c6fe4b0cff8621669aa
Grechhelle Magbanua
Professional Content Writer
Social Scene