When you're talking about whiskey taste, you're sure to encounter descriptions of classic smokey, oaky, rich and smooth flavors. This is what makes whiskey a drink of its own, along with exciting variations of vanilla, spice, and caramel flavors.
Minneapolis isn't new to whiskey, and as the years go by, the spirit industry keeps on growing. New distilleries are being built and more are venturing outside what traditional whiskeys have to offer. At distilleries in Minneapolis, you can find unique flavors that challenge conventional whiskey approaches and help build the thriving drinking culture.
Is Minneapolis up for changing up the game? What new flavors are locals and visitors in for? What do these new age whiskeys taste like? How do they compete with beloved classic flavors?
Attend our upcoming whiskey event and get a discount on regular ticket prices! Use code DWF! Click below!
Step into the world of the best whiskey distilleries in Minneapolis. Social Scene gives you a tour of what's up-and-coming and what to look out for in the Twin Cities' whiskey space.
Location: 8601 73rd Ave N, Minneapolis, MN 55428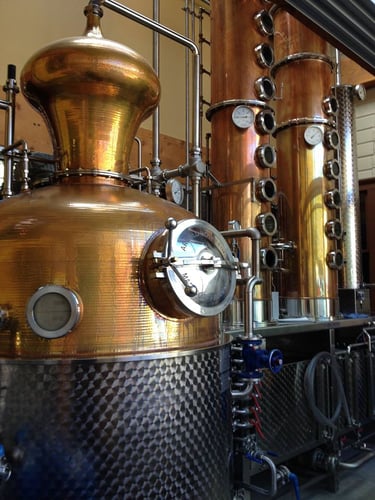 Get your comfort drinks at Skaalvenn Distillery (Photo from Skaalvenn Distillery's Facebook page)
Alt Text - Skaalvenn_Distillery_Whiskey_Minneapolis
Skaalvenn Distillery was born from being in the right place at the right time. With adventure in mind, the Skaalvenn Brand incorporates down-to-earth fun into the spirits they produce. It's all about drinking in comfort and knowing just where to go when you're looking for a good drink.
They offer products including the Straight Bourbon Whiskey, aged two years. For inquiries, call 651-592-9195 or email cheers@skaalvenn.com.
Location: 241 Fremont Ave N, Minneapolis, MN 55405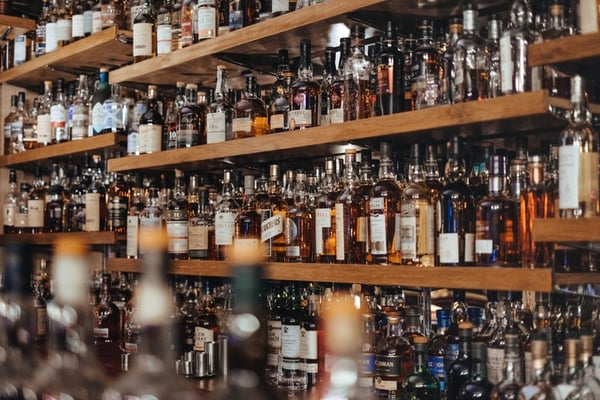 Taste local whiskeys with a British flair (Photo from Adam Wilson via unsplash.com)
Alt Text - Royal_Foundry_Craft_Spirits_Whiskey_Minneapolis
Royal Foundry Craft Spirits is all about integrating the local cocktail craft scene with a British flavor. They are dedicated to creating spirits that are true to the classic British fashion, which means using classic recipes, grains, and botanicals.
Their specialties include whiskey, rum, vodka, and gin, all made in-house. They're also working on producing their very own single malt with aged barrels.
Be there for Spirit Sessions and tours, or stop by Tuesday to Thursday from 4 PM to 10 PM, Friday from 4 PM to 12 AM, Saturday from 12 PM to 12 AM, and Sunday from 12 PM to 6 PM. Call 612-208-1042 for inquiries and reservations.
Location: 2380 Wycliff St #140, St Paul, MN 55114

Connect with people through brown liquor (Photo from Studio Distilling's Facebook page)
Alt Text - Studio_Distilling_Whiskey_Distillery_Minneapolis
Studio Distilling is a place for people who love brown liquor. The distillery treats their craft spirits as an art form, and you can expect a lot of modern takes on traditional spirits. They are dedicated to producing only the finest craft whiskeys and artisanal spirits on the market.
Their spirits include the Rye Malt Whiskey, Bourbon Whiskey, Hops & Elderflower Whiskey, and the Coffee & Chocolate Whiskey. They are open Friday from 4 PM to 6 PM and n Saturday from 12 noon to 3 PM.
To book appointments and tours, email Info@StudioDistilling.com.
Location: 2604 Lyndale Avenue South, Minneapolis, MN 55408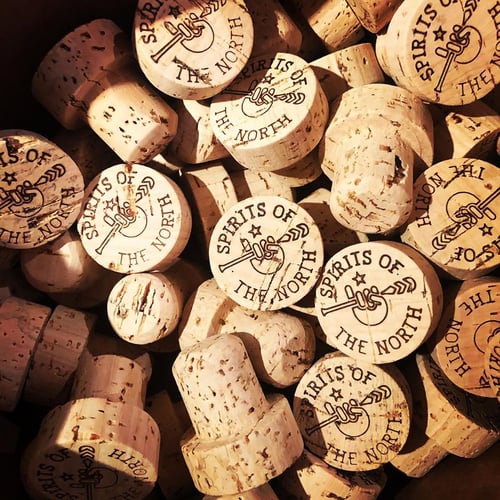 Crooked Water Spirits, raising your spirits with the best liquor
(Photo from The Crooked Water Spirits' Facebook page)
Alt Text - Crooked_Water_Spirits_Whiskey_Distillery_Minneapolis
At Crooked Water Spirits, they value innovation, quality, and experience. Their products are made to exceed expectations and they ensure that they have unique recipes to offer. You can be sure that all the spirits are made with high proofing to give the best taste possible.
Be sure to try out their award-winning bourbon and rye products including the Kings Point Straight Bourbon, Old Hell Roaring Double Barrelled Straight Bourbon, Lost Lake Sherry Cask Finished Straight Bourbon, and more.
Contact them at 612-730-0095 or email info@crookedwaterspirits.com.
Location: 500 Washington Ave S, Ste 1000, Minneapolis, MN 55415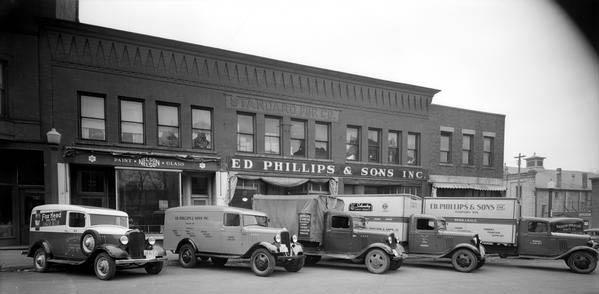 Phillips Distilling Company, producing high-quality spirits since 1912
(Photo from Phillips Distilling's Facebook page)
Alt Text - Phillips_Distilling_Whiskey_Distillery_Minneapolis
Phillips Distilling started out distributing newspapers and candy, and now they're one of the most innovative distilling companies in America. Their history reaches all across the globe, with five generations under the family name and a hundred products to offer.
Among their whiskey brands, they produce the Reve, Stoke Whiskey, Hell-Cat Maggie, Phillips Union Whiskey, Hot Stuff Whisky, and many others. Make sure to try what one of America's oldest family-owned spirit companies has in store. For more information, call 612-362-7500.
Sign up for future whiskey events and get access to our event discounts! Click below.

Location: 6311 Cambridge St, Saint Louis Park, MN 55416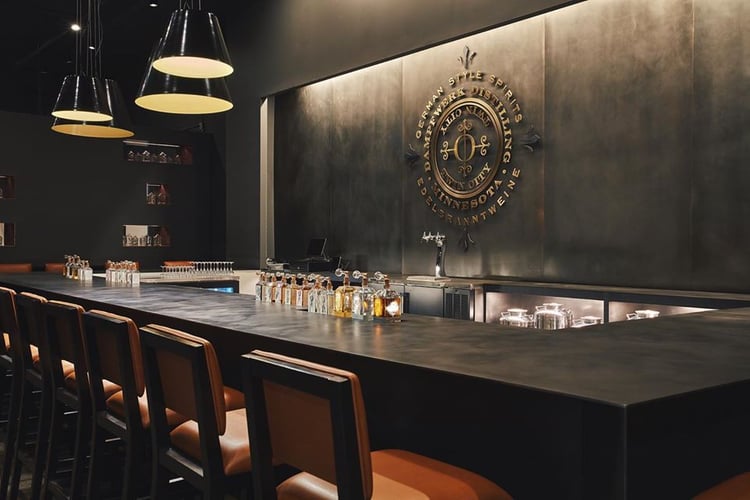 Creating premier craft spirits that everybody can enjoy
(Photo from The Dampfwerk Distillery's Facebook page)
Alt Text - The_Dampfwerk_Distillery_Whiskey_Minnesota
The Dampfwerk Distillery offers historical simplicity while remaining creative and innovative. They produce high-standard spirits that everyone can enjoy with their friends and family.
Be ready to taste the German-style distilling and that helps make the distillery's whiskeys some of the best. They are open Wednesday to Thursday from 5 PM to 11 PM, Friday from 5 PM to midnight, Saturday from 2 PM to midnight, and Sunday from 10 AM to 2 PM.
For inquiries, email contact@thedampfwerk.com or call 612-460-8190.
Location: 704 Minnehaha Ave E. St. Paul, MN 55106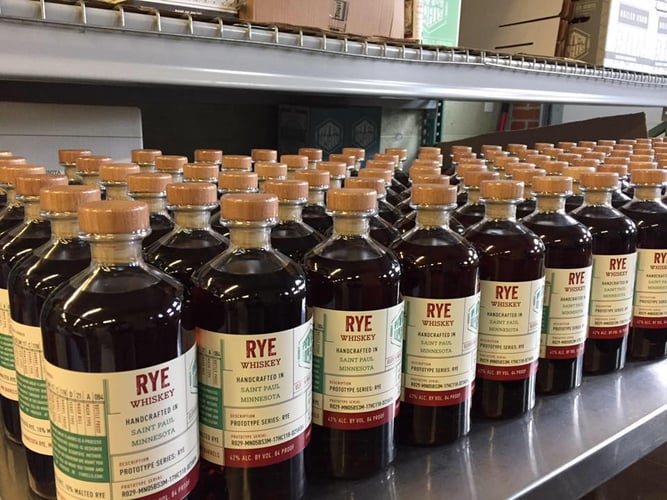 Treat yourself to 11 Wells Distillery's handcrafted Rye Whiskey
(Photo from 11 Wells Distillery & Cocktail Room's Facebook page)
Alt Text - 11_Wells_Distillery_&_Cocktail_Room_Whiskey_Minnesota
11 Wells Distillery & Cocktail Room started in 2013 as a distillery and craft cocktail lounge. They have a wonderful lineup of Minnesota made spirits and liquors, all made locally. You can choose from a wide selection including prohibition-style corn whiskey, smooth botanical gin, and aged molasses rum. The choice is yours!
Visit the distillery, book event spaces, or enjoy a casual cocktail. Business hours run Thursday from 5 PM to 9 PM, Friday from 5 PM to 10 PM, and Saturday from 4 PM to 10 PM. For inquiries, call 651-771-1875.
Location: 4242 285th Ave NW, Isanti, Minnesota 55040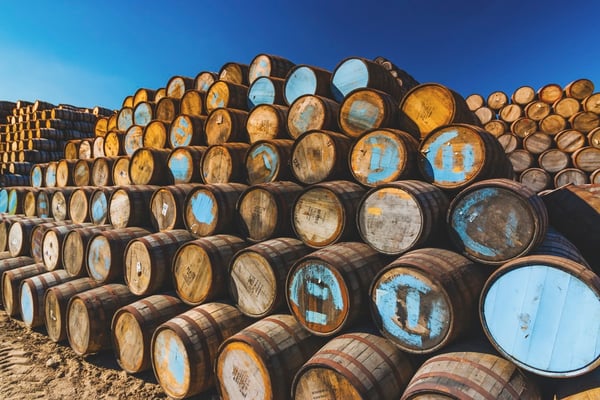 Isanti Spirits gives you spirits with a rural heart and a punk soul
(Photo from Brian Taylor via unsplash.com)
Alt Text - Isanti_Spirits_Whiskey_Distillery_Minnesota
Drawing heavy inspiration from punk rock and soul, Isanti Spirits was born. The distillery offers spirits that reflect the enjoyment of adventurous drinking. A number of distilleries are popping up in the Twin Cities and Isanti has always aspired to be one of the best.
Using grains and barrels mainly from Minnesota, Isanti has created its own strong brands: don't miss out on their rye Whiskey and bourbon products. Check out their tours for 21 and over only (don't forget to bring a valid ID!).
They are open every Saturday from 12 PM to 5 PM, or for scheduled appointments. For reservations, call 763-333-6447 or email RICK@ISANTISPIRITS.COM.
Location: 1325 Armstrong Road, Suite 165, Northfield, MN 55057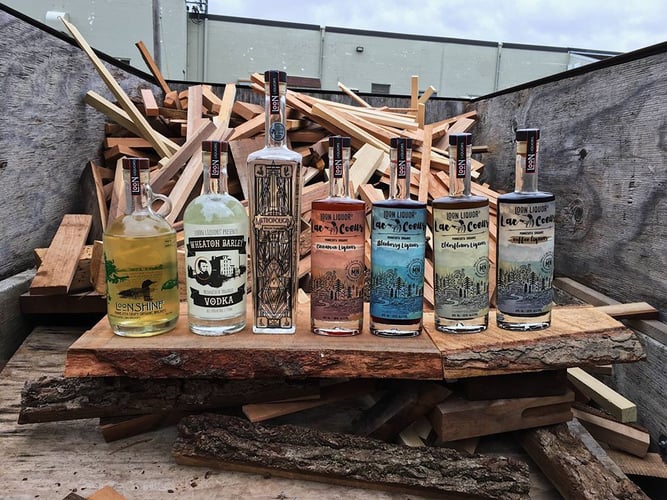 Find the best locally-sourced spirits made from environmentally conscious
production methods at Loon Liquors
(Photo from Loon Liquors Co.'s Facebook page )
Alt Text - Loon_Liquors_Whiskey_Distillery_Minnesota
Loon Liquors aims to create the most exquisite spirits only from organic ingredients and local suppliers. They help promote social and environmental sustainability while enjoying themselves at the same time.
Why choose the name Loon Liquor? This is a nod to Minnesota and its state bird, and the company works to preserve the bird's natural habitat and the habitats of endangered wildlife overall.
Visit the cocktail room for their whiskey cocktails and have a taste of their Loonshine Whiskey. The cocktail room is open Thursday to Friday from 4 PM to midnight, Saturday from 2 PM to midnight, and Sunday from 11 AM to 4 PM. For reservations, email thankyou@loonliquors.com or call 507-403-0178.
Attend our upcoming whiskey event and get a discount on regular ticket prices! Use code DWF! Click below!
Location: 300 E Pike St, Osakis, MN 56360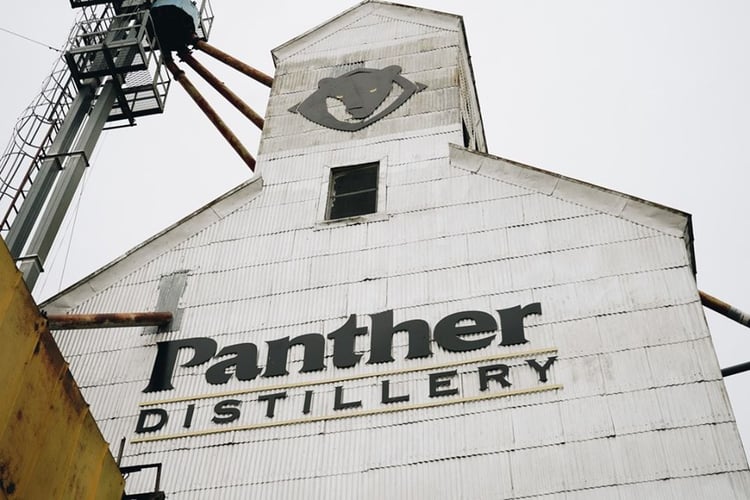 Panther Distillery gives you the "Minnesota difference" you've been craving
(Photo from Panther Distillery's Facebook page)
Alt Text - Panther_Distillery_Whiskey_Minnesota
Panther Distillery works to continue Minnesota's long-running heritage of classic spirits. They make whiskey right in their backyard, where their barrels go through Cold Aging. This is a distillery that makes the northern cold work to their advantage.
They are proud to make the best whiskeys with only the best ingredients. Make sure to try their whiskey products including the Minnesota 14 Whiskey, Saint Paul Straight Bourbon, Pike Street Bourbon Whiskey, Panther Whiskey, White Water Whiskey, and so much more.
Catch the distillery open Monday to Saturday from 10 AM to 4 PM. For more information, call 320-859-2256.


About Social Scene
Social Scene creates a social "scene": an environment to connect people, build relationships and create memories through online campaigns and on-premise social events. Our focus is on providing exposure to our partnering brands, venues, and clients to connect with a great social audience through experiential marketing.
Social Scene builds brand awareness for partnering venues and brands, connecting them with a targeted audience to build relationships and create memories. Visit BeSocialScene.com for the most up to date events and to partner on an upcoming experience.
Want to build a live or online experience around your company's brand or venue? Email connect@besocialscene.com or send a message directly at BeSocialScene.com. Be Social. Be Seen.


References:
https://twincities.eater.com/maps/best-distilleries-minnesota
https://en.m.yelp.com.ph/search?find_desc=whiskey+distillery&find_loc=Minneapolis%2C+MN
https://www.minneapolis.org/food-drink/distilleries/distillery-tours/
https://www.yelp.com/search?cflt=distilleries&find_loc=Minneapolis%2C+MN
https://www.exploreminnesota.com/travel-ideas/minnesota-distilleries-serve-up-local-spirits/
Grechelle Magbanua
Professional Content Writer
Social Scene