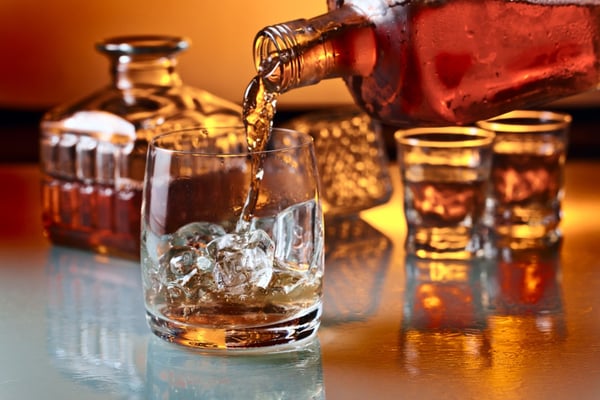 The 2018 Spring Whiskey Tasting Festival found its way to the city of Minneapolis to create a soiree with beloved whiskeys. High spirits were everywhere as the event gave guests a chance to network, as well as, be educated about the participating whiskey brands.
On the 19th of May, the event started promptly at 4:00 p.m. CST. This two-hour experience, loaded with food and drink specials, provided participants a chance to earn free tickets and prizes to future events - the entire festivity had a portion of its proceeds given to a local charity too.
The 2018 Minneapolis Spring Whiskey Tasting Festival also gave the attendees the ability to compare and vote for their favorite brands using the #MPLSSpringWhiskeyFestival
After the votes were tallied, here are the 3 must-try whiskey brands that won many hearts in the 2018 Minneapolis Spring Whiskey Tasting Festival
Attend our upcoming whiskey event and get a discount on regular ticket prices! Click below!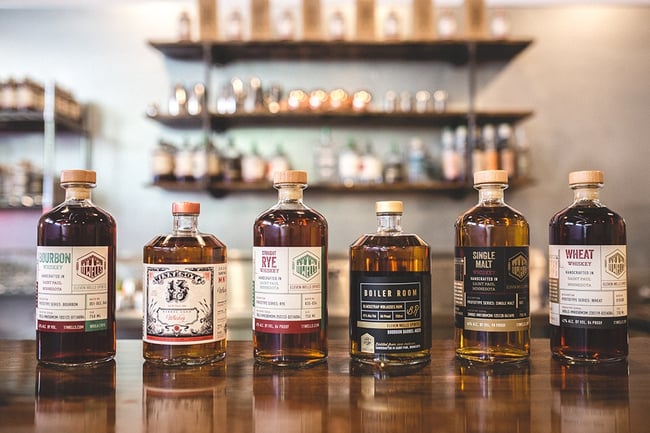 Photo Link: https://growlermag.com/now-open-or-damn-close-11-wells-cocktail-room/
11 Wells is built on the historic location of Hamm's Brewery. It is said that on this same site stands 11 wells, thus, giving the distillery its unique name. On the 11th well, spews forth the water that 11 wells uses to craft some of the best whiskeys found featured at the 2018 Minneapolis Spring Whiskey Tasting Festival.

Some of the whiskeys 11 Wells brought to the tasting festival were: 11 Well's Wheat Whiskey, 11 Well's Bourbon, 11 Well's Rye, and their famous Minnesota 13, which is from open pollinated heritage corn.
Social Scene Fun Fact: 11 Wells debuted as Minnesota's First American Single Malt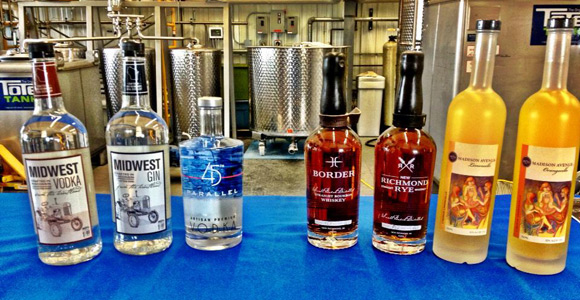 Photo Link: https://www.tastethedram.com/wp-content/uploads/2017/03/all-products-fornow.jpg
In the plains of New Richmond, Wisconsin lies the 45th Parallel Distillery. This small, family-owned craft distillery aims to create top-quality spirits using the best local ingredients. They also want to give anyone a great experience with their libations.
They brought some of the most interesting flavors of whiskeys to the 2018 Minneapolis Spring Whiskey Tasting Festival. The unforgettable taste of 45th Parallel Distillery's whiskey brands namely Border Bourbon, New Richmond Rye, and W Straight Wheat Whiskey probably enthralled the attendees.
Social Scene Fun Fact: 45th Parallel Distillery was one of the first 50 craft distilleries in the US.
Sign up for updates on whiskey events and save 50% on your first purchase!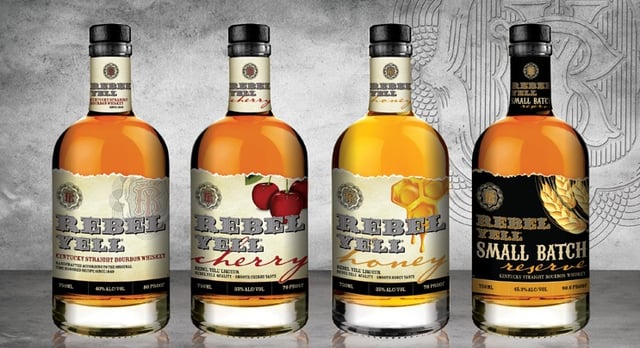 Photo Link: http://blog.mybottleshop.com.au/wp-content/uploads/2016/04/rebel-yell-bourbons.jpg

Many participants have tapped into their inner rebel with Lux Row Distiller's Rebel Yell. This whiskey brand, along with Rebel Yell's line of other whiskey flavors, is amongst the favored bottles that swept the hearts of many in this year's Summer Whiskey Tasting Festival.
Attendees loved the nose and the taste of Rebel Yell as it was made with the purest Kentucky limestone-filtered water and then aged in new charred white oak barrels. With their award-winning recipe, mixed to create a variety of flavors, it's easy to let loose, let go and be a rebel.
Social Scene Fun Fact: The Rebel Yell recipe has been passed around for more than 150 years and just got registered by 1936.
Want to Try These Brands For Yourself?
The 2020 Minneapolis Winter Whiskey Tasting Festival's top brands should be on your list of whiskeys to try out.


Sign up for future whiskey events and get access to a 1 time 30% off code! Click below.

About Social Scene
Social Scene creates a "scene" an environment to connect people, create memories and build relationships through online and on-premise social campaigns; focusing on providing exposure to partnering brands, venues and clients to connect with a great social audience - Experiential Marketing.
Social Scene builds brand awareness for partnering venues and brands, connecting them with a targeted audience to build relationships and create memories. Visit BeSocialScene.com for the most up to date events and to partner on an upcoming experience.
Want to build a live or online experience around your company's brand or venue, email info@besocialscene.com or send a message directly at BeSocialScene.com. Be Social. Be Seen.
Sources:
https://www.11wells.com
https://www.yelp.com/biz/11-wells-saint-paul-2
https://45thparalleldistillery.com
http://www.rebelyellbourbon.com



Isis Macaraeg
Professional Content Writer
Social Scene
BeSocialScene.com