Whiskey is thriving all throughout America and new bars are popping up in every state. Whiskey distilleries are keeping busy producing small-batch bourbons and much more!
American whiskey is here to stay for a long, long time. What makes a whiskey American is its blend of rye, corn, barley, and wheat. The majority used charred oak barrels for aging, but some distilleries have their own quirks.
Bourbon can only be made in the US, but rye can be produced elsewhere. However, when rye is produced outside of the US, it's no longer considered American whiskey.
American whiskey doesn't just revolve around bourbon and rye -- there are also plenty of new whiskey styles from modern microdistilleries. And why not try a sip of sweeter, friendlier, and more affordable American scotch varieties?
Attend our upcoming whiskey event and get a discount on regular ticket prices! Use code DWF! Click below!
Here's Social Scene's list of our top 10 American whiskeys! Check it out below -- cheers!
Buffalo Trace Distillery, 113 Great Buffalo Trace, Frankfort, KY 40601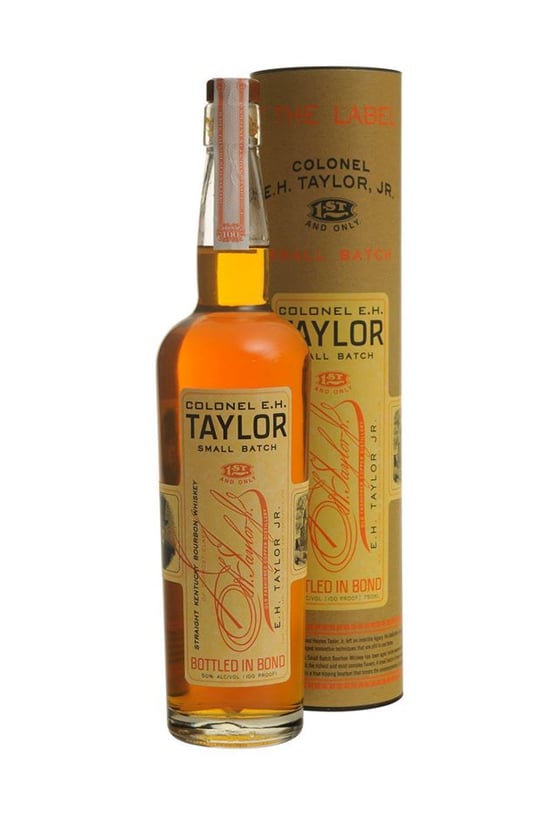 A true sipping bourbon that honors the legacy of E. H. Taylor, Jr.
(Photo from Buffalo Trace Distillery's Facebook page)
Alt Text - Buffalo_Trace_Distillery_Colonel_EH_Taylor_Jr_Small_Batch_Kentucky_Straight _Bourbon_American_Whiskey_Kentucky
Colonel E.H. Taylor, Jr Small Batch Kentucky Straight Bourbon comes from the Sazerac Company and is part of the E.H. Taylor, Jr. Collection. The name comes from Colonel Edmund Haynes Taylor, Jr.'s legacy as the founding father of the bourbon industry.
The drink gives you a palate of sweet caramel corn with butterscotch flavors. There are also hints of licorice in the blend and a soft aftertaste. You are then left with subtle tobacco and spicy flavors for the finish.
Ironroot Republic Distillery, 3111 Loy Lake Rd, Denison, TX 75020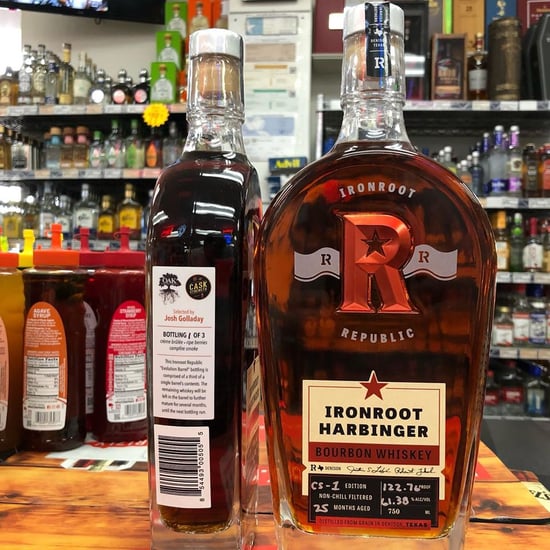 An extraordinary bourbon you have to taste to believe
(Photo from Ironroot Republic Distillery's Facebook page)
Alt Text - Ironroot_Harbinger_Bourbon_American_Whiskey_Texas
Ironroot Harbinger Bourbon is the flagship bourbon of Ironroot Republic Distillery. It is over-proof, non-chilled filtered sipping bourbon that carries the soul of Ironroot.
This whiskey is aged for up to 7 years and has a fresh and complex nose. The aroma gives you the complexity of red fruits, orange marmalade, and maple syrup. The palate has baking spices and red fruit amongst the rich, dark sugary taste. The finish is medium rich, leaving you with a reminder of how delicious it was.
3125 US-231 North, Shelbyville, TN 37160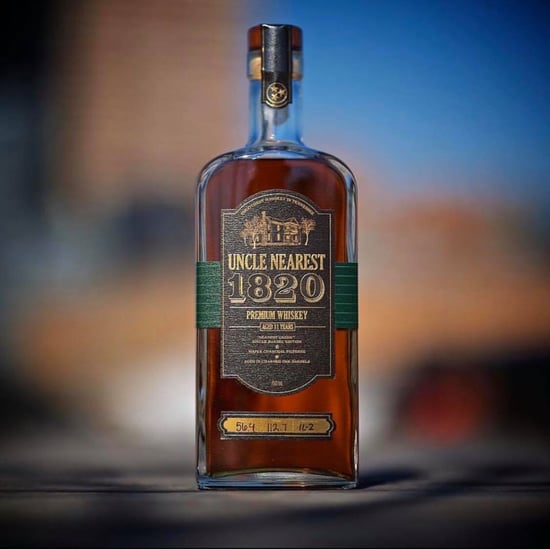 Only 1% of Uncle Nearest's premium whisky barrels make it onto the single barrel list
(Photo from Uncle Nearest Premium Whiskey's Facebook page)
Alt Text - Uncle_Nearest_1820_Nearest_Green™_Single_Barrel_Edition_American_Whiskey_Tennessee
The Uncle Nearest 1820 Nearest Green™ Single Barrel Edition is aged for a minimum of 11 years. Its cask strength is above 108 and each bottle is approved and hand-picked by whiskey masters.
This rare barrel is truly worth the wait. It is exceptionally rare for any premium whiskey from Uncle Nearest to come from a single barrel, so each bottle is considered exquisite and one of a kind.
Angel's Envy Distillery, 500 E Main St, Louisville, KY 40202
A bourbon with sweetness, smoothness, and incredible balance
(Photo from Angel's Envy's Facebook page)
Alt Text - Angel's_Envy_Cask_Strength_Port_Finish_American_Whiskey_Kentucky
Angel's Envy Cask Strength, Port Finish is matured in port wine casks and blended in small batches (8 to 12 barrels). It takes 6 years for the blend to age before it's finished in ruby port wine casks.
This bourbon has a nose of maple syrup, raisins, subtle vanilla, and toasted nuts. The taste gives you maple syrup as well, along with vanilla, bitter chocolate, and ripe fruit. Expect a clean sweetness with Madeira hints that lingers for a while before fading out.
Sign up for future whiskey events and get access to our event discounts! Click below.
Kentucky Peerless Distilling Company, 120 N 10th St, Louisville, KY 40202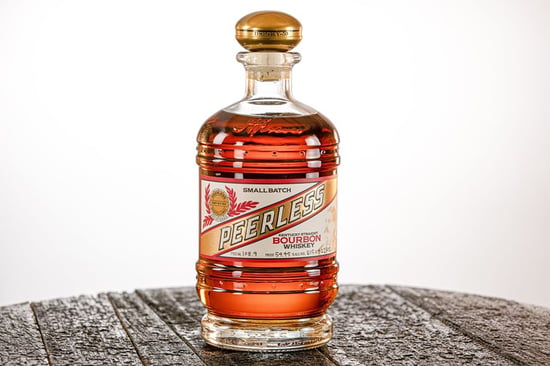 A bourbon made through patience and fine character
(Photo from Kentucky Peerless Distilling Co.'s Facebook page)
Alt Text - Peerless_Kentucky_Straight_Bourbon_Whiskey_American_Whiskey
The Peerless Kentucky Straight Bourbon Whiskey is barreled at 107 proof and made with a complex sweet mash that contributes to its sweet flavor. After a process of no-chill filtering, it's put in a bottle designed to catch anyone's attention.
One look at this fine bourbon and you already know that it's special. It's hand-crafted from grain to bottle, and the distillery makes sure to take its time. The result is an authentic bourbon that you can't find anywhere else.
Four Roses Distillery, 1224 Bonds Mill Road, Lawrenceburg, KY 40342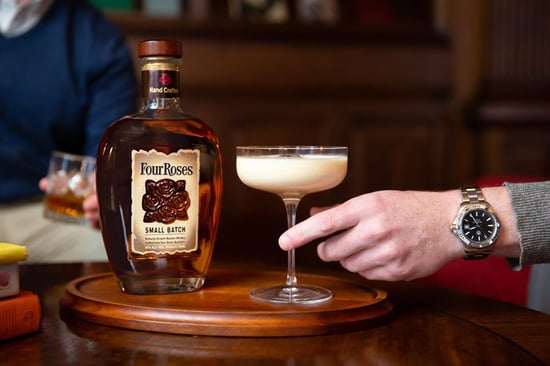 Balanced to perfection! Enjoy this mellow yet rich-flavored bourbon
(Photo from Four Roses Bourbons Facebook page)
Alt Text - Four_Roses_Small_Batch_Select_Bourbon_American_Whiskey_Kentucky
The Four Roses Small Batch Select Bourbon is mellow and well-balanced. It can be enjoyed straight, on the rocks, or mixed into your favorite cocktails. This drink has been masterfully selected and matured to attain its peak flavor.
Expect a nose of sweet oak, mellow spice, caramel, and rich fruit. The palate opens up with ripened red berries and dried spice, staying on the mellow side while maintaining the richness and perfect balance of the flavors. You are then treated to a pleasant, smooth, soft, and long finish.
Wild Turkey® Distilling, 1417 Versailles Rd, Lawrenceburg, KY 40342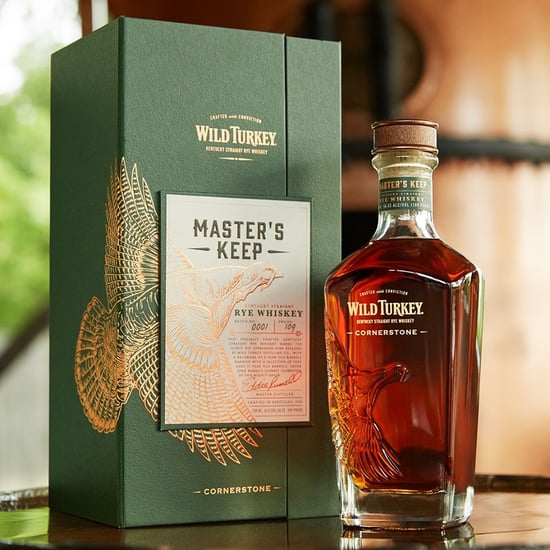 A high-end bottle that all serious rye lovers should own (Photo from Wild Turkey's Facebook page)
Alt Text - Wild Turkey Cornerstone Rye_American_Whiskey_Kentucky
Master's Keep Wild Turkey Cornerstone Rye is part of Wild Turkey's rye bottle series. The barrels are aged between 9 and 11 years in order to produce a rye with a luxurious, vibrant flavor.
The nose has a very sweet and rustic aroma with green apple, oaky pine, orange rind, lemon zest, and honey scents. The taste gives you cinnamon roll and green apple sweetness followed by heavy oak, mint, and burnt butterscotch blends. It has a hard and dry finish complemented by rye spice, black pepper, cocoa, and clove hints.
Old Forester Distilling Company, 119 W Main St, Louisville, KY 40202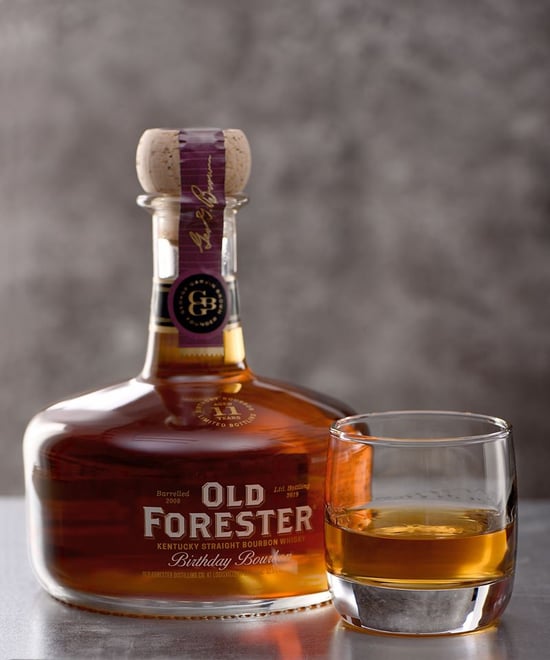 A unique, multidimensional bourbon (Photo from Old Forester's Facebook page)
Alt Text - Old Forester 2019 Birthday Bourbon_American_Whiskey_Kentucky
The Old Forester 2019 Birthday Bourbon has one of the highest proofs to date for this type of expression. It's bottled from 11-year barrels at 105 proof and is specially selected for the birthday bourbon's unique character.
Its aroma is dominated by toffee and butterscotch, but you can still smell hints of cornbread and sweet melon. For the palate, expect blackcurrant and rich oak spice. There are also plenty of warm notes with caramel cake, light maple, and floral hints. The finish gives you a long peppermint tea flavor with honey sweetness and Szechuan peppercorn.
Buffalo Trace Distillery, 113 Great Buffalo Trace, Frankfort, KY 40601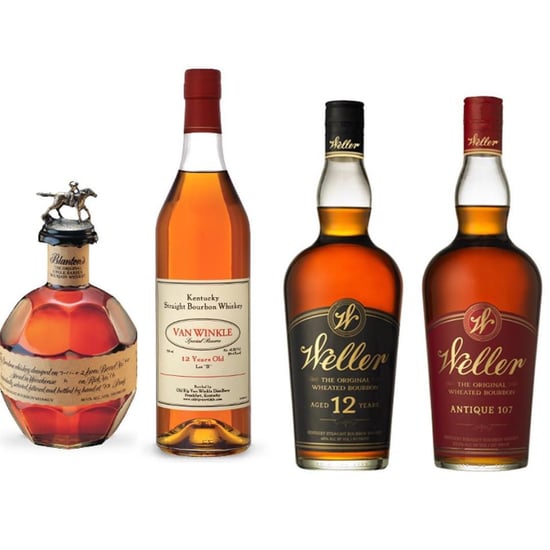 A beautifully colored and top-notch wheated bourbon (Photo from Old Forester's Facebook page)
Alt Text - WL_Weller_12_Year_The_Original_Wheated_Bourbon_American_Whiskey_Kentucky
W.L. Weller 12-Year: The Original Wheated Bourbon is aged for 12 years, longer than other wheated bourbons. This means that the liquor is smoother, more balanced, and more easy-going, and holds a deep and mesmerizing bronze hue.
You are treated to aromas of corn, toasty vanilla, almond, creamed corn, and lanolin. The taste is heavily wheated and moderately sweet but definitely layered perfectly. The long finish is intense, smooth, and oaky.
Attend our upcoming whiskey event and get a discount on regular ticket prices! Use code DWF! Click below!

Kings County Distillery, 299 Sands St, Brooklyn, NY 11205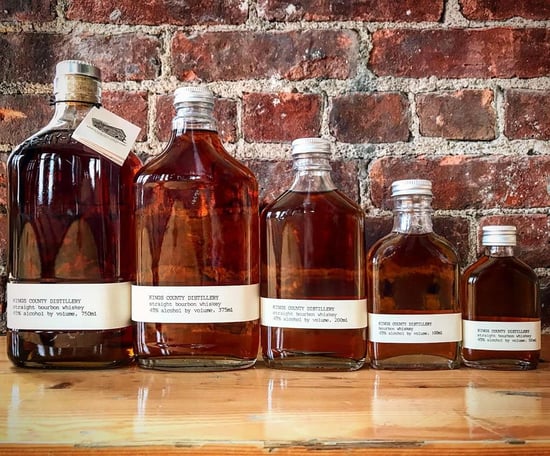 A whiskey that will surprise you with its robustness (Photo from Kings County Distillery's Facebook page)
Alt Text - King's_County_Bottled_In_Bond_Straight_Bourbonn_American_Whiskey_New_York
The King's County Bottled in Bond Straight Bourbon comes from 80% New York State organic corn and 20% English malted barley. It is distilled twice in copper pot stills and matured in new charred oak barrels.
Expect a drink that's filled with holiday spice and vanilla. You'll also encounter a dominant caramel flavor as you continue sipping. This is considered to be one of the best non-Kentucky bourbons.



About Social Scene
Social Scene creates a social "scene": an environment to connect people, build relationships and create memories through online campaigns and on-premise social events. Our focus is on providing exposure to our partnering brands, venues, and clients to connect with a great social audience through experiential marketing.
Social Scene builds brand awareness for partnering venues and brands, connecting them with a targeted audience to build relationships and create memories. Visit BeSocialScene.com for the most up to date events and to partner on an upcoming experience.
Want to build a live or online experience around your company's brand or venue? Email connect@besocialscene.com or send a message directly at BeSocialScene.com. Be Social. Be Seen.



References:
https://www.thespiritsbusiness.com/2019/08/top-10-award-winning-american-whiskeys/
https://www.forbes.com/sites/fredminnick/2019/12/21/best-american-whiskey-a-taste-off/
https://www.insidehook.com/article/booze/favorite-bourbon-2019-peerless
https://www.fatherly.com/gear/best-whiskies-2019/
https://hiconsumption.com/best-bourbon-whiskey/

Grechelle Magbanua
Professional Content Writer
Social Scene