When drinking whiskey, one of the first things you notice is the number of flavors you can taste and smell! Each type of whiskey has its own distinct twang. But how much do you know about all the various possible flavors of whiskey?
Flavored whiskeys come in many different varieties. The whiskey flavors you encounter depend on the flavor profile and essence of the original whiskey. Flavors are added to whiskey in order to complement its original taste, not the other way around. The combination is then blended together to enhance and add attitude to the basic whiskey profile. Once you discover the wonders of flavored whiskey, it's hard to turn your back on it!
Attend our upcoming whiskey event and get a discount on regular ticket prices! Use code DWF! Click below!

Check out the delectable flavored whiskey brands Social Scene has rounded up for your taste buds:
George A. Dickel & Co., 1950 Cascade Hollow Rd, Tullahoma, TN 37388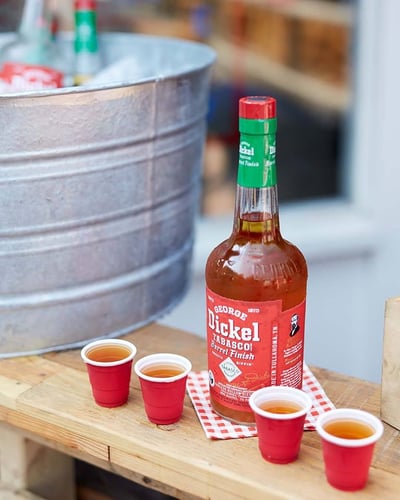 A very distinct flavored whiskey made from Southern brands, Goerge Dickel, and TABASCO® Brand Pepper Sauce
(Photo from George Dickel Tennessee Whisky's Facebook page)
Alt Text - George_Dickel_Tabasco_Barrel_Finish_Flavored_Whiskey_Tennessee
Need a flavored whiskey as a chaser for your BBQ parties? George Dickel Tabasco Barrel Finish is the perfect choice. It has sweet-heat characteristics thanks to the extra month in aging -- this flavored whiskey is aged in pepper barrels by Tabasco, giving it its weirdly good taste.
This brand delivers a delicious and spicy kick. It's made by hand and finished using red pepper barrels for 3 years. Enjoy with an ice chaser, pickle juice, or celery salt on the rim of your glass.
Breckenridge Distillery, 137 S Main St., Breckenridge, CO 80424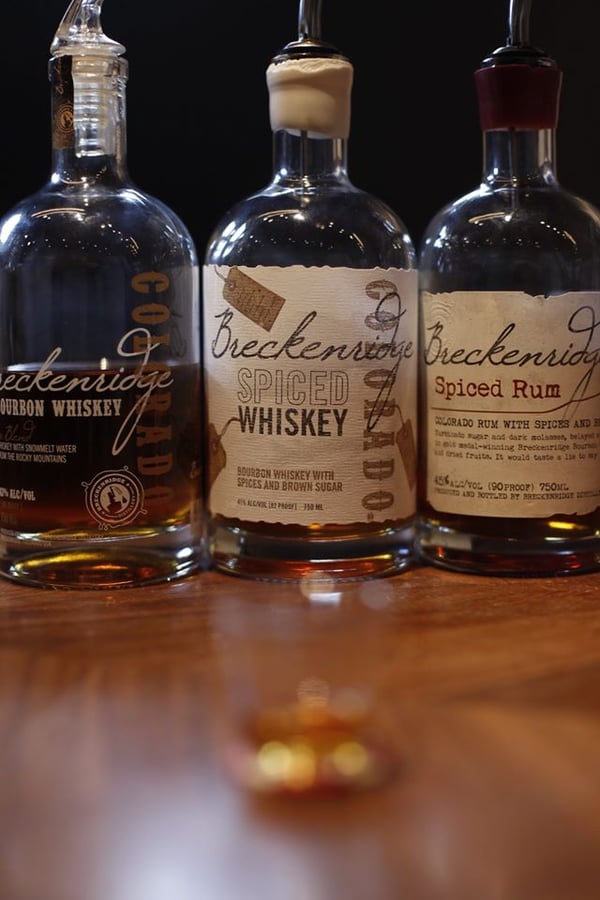 Full of aroma and wonderful winter spices! (Photo from Breckenridge Distillery's Facebook page)
Alt Text - Breckenridge_Spiced_Flavored_Whiskey_Colorado
The Breckenridge Spiced Whiskey entices you with its aromatic expression, originating from carefully picked whole roots, hand-infused winter spices, and Breckenridge Bourbon.
This flavored whiskey is famous for its notes of honey, banana, and white pepper vanilla. It's best enjoyed by a mountain fireside. This full-bodied whiskey is perfect for the holidays, incorporating clove, nutmeg, and orange flavors.
William Wolf Whiskies, 215 E Bay St Suite 404, Charleston, SC 29401

Enjoy this bold, rich whiskey straight up or in a cocktail (Photo from @ThinkLikeAWolf Twitter page)
Alt Text - William_Wolf_Pecan_Bourbon_Flavored_Whiskey_South_Carolina
The William Wolf Pecan Bourbon uses American bourbon infused with pecan plus other flavorings. The drink offers vanilla, nutty, and sweet flavors, making it perfect to mix with cider or even to add a punch to your Irish coffee. The bourbon is produced in small batches and left to age for 5 years.
It starts off with a nose of caramel, honey, and American pecan. You can then taste smoky oak, maple pecan pie, and toffee flavors. Then comes the marvelous creamy and vanilla taste, with an amazingly smooth, lingering finish.
Virgil Kaine Lowcountry Whiskey Co., Charleston, SC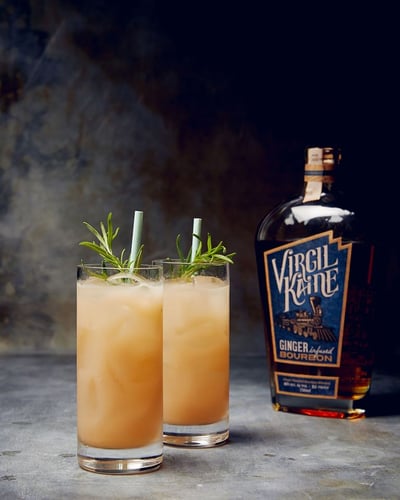 Giving new life to one of the most famous classic cocktails (Photo from Facebook page)
Alt Text - Virgil_Kaine_Ginger_Infused_Bourbon_Flavored_Whiskey_South_Carolina
The Virgil Kaine Ginger Infused Bourbon is very sweet and delivers astounding vanilla flavors with hints of spicy ginger in the finish. This flavored whiskey isn't afraid to put a fresh twist on the classic Southern bourbon.
Using Virgil Kaine's full-bodied Lowcountry libation, Virgil Kaine adds their very own harvested ginger into the blend. The whiskey gives you a nose of oats, orange, and sorghum with a palette of sherry, dried apricot, and, of course, ginger. You then experience a full finish with hints of vanilla and tannins.
Alberta Distillers Limited, 1521 34 Ave SE, Calgary, AB T2G 1V9, Canada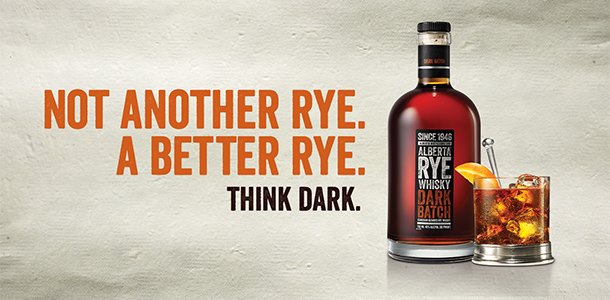 A wonderful batch of flavored rye whiskeys from Beam Suntory's Alberta Distillers
(Photo from the Exclusive Alberta Rye Whisky Dark Batch Tasting Hosted by Rye 51 Facebook event)
Alt Text - Alberta_Rye_Dark_Batch_Flavored_Whiskey_Canada
The Alberta Rye Dark Batch from Alberta Distillers is a Canadian blended rye whiskey. The batch consists of 91% rye whiskey, 8% bourbon, and 1% sherry. This is best enjoyed in cocktails, and you can even find amazing cocktail recipes on their website.
The first whiskey in the batch is high-proof column-still whiskey aged for 12 years in used bourbon barrels. The second whiskey, on the other hand, is a lower-proof pot-still aged for 6 years using new oak barrels.
Sign up for future whiskey events and get access to our event discounts! Click below.
Charbay Distillery, 3001 S. State Street #48, Ukiah, CA 95482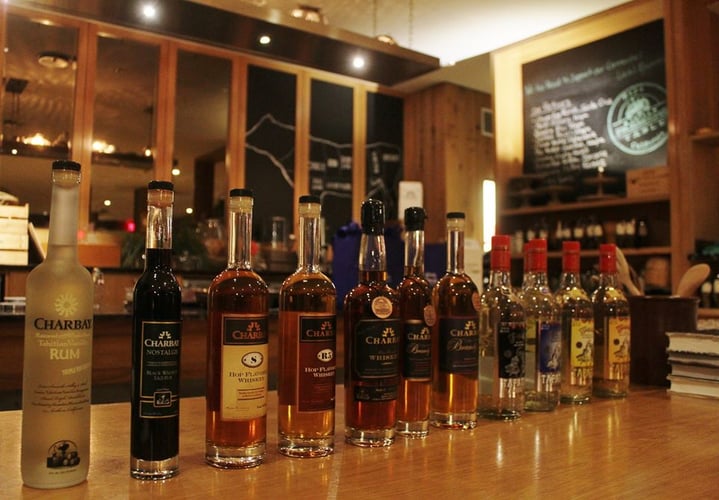 One of the early pioneers of the modern American craft spirits movement (Photo from Charbay Distillery's Facebook page)
Alt Text - Charbay_R5_Lot_No._4_Hop_Flavored_Whiskey_California
The Charbay R5 Lot No. 4 Hop Flavored Whiskey is double-distilled from Racer 5 IPA beer from the Bear Republic Brewery. It offers aromatic hops with a smooth and clean finish, ensuring this flavored whiskey is distinct from the rest of the Charbay collection.
This 10 barrel release is aged for 29 months using French oak. The nose is extremely hoppy with citrus, clove, and orange. The taste plays from coffee to smoke to sweet molasses. The finish is still hoppy but also long and dry.
Jack Daniel's Distillery, 280 Lynchburg Hwy, Lynchburg, TN 37352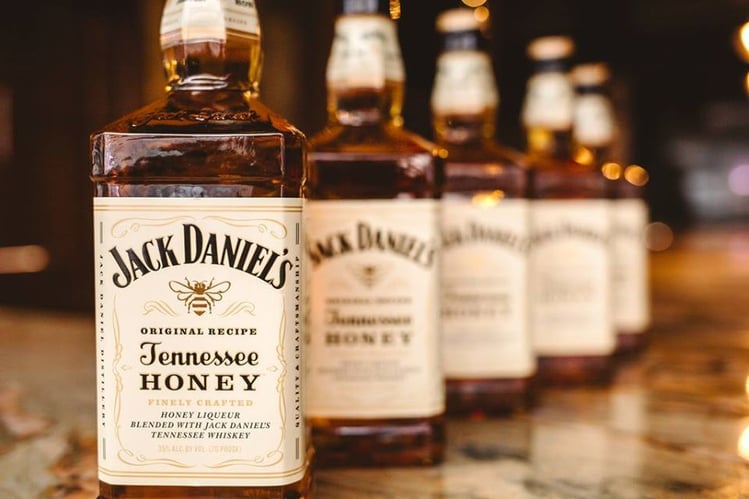 A super sweet drink with a broad female consumer base
(Photo from Jack Daniel's Tennessee Honey's Facebook page)
Alt Text - Jack_Daniel's_Tennessee_Honey_Flavored_Whiskey
Jack Daniel's Tennessee Honey is a combination of Jack Daniel's very own Old No.7 Tennessee Whisky and honey liqueur. It has a unique palette with very sweet notes, making it one-of-a-kind while representing what a classic Jack Daniel's whiskey should be.
This flavored whiskey (35% ABV) is naturally sweet and gives off a very smooth flavor. Enjoy it on the rocks, on your own, with friends or family, or even in the outdoors. This is the whiskey that pioneered the trend of flavored bourbon in the US back in 2011.
Dewar's Aberfeldy Distillery, Aberfeldy, Perthshire, Scotland PH15 2EB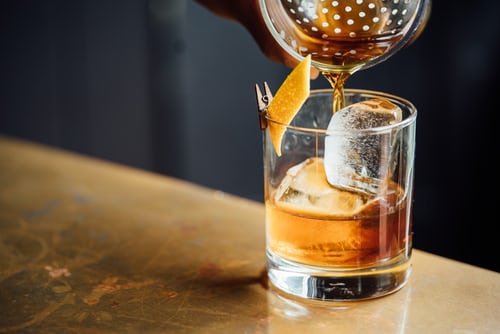 A hot, smooth, and sweet flavored whiskey (Photo from Adam Jaime via unsplash.com)
Alt Text - Dewar's_Highlander_Honey_Flavored_Whiskey_Scotland
Dewar's Highlander Honey is a flavored whiskey that has broken new ground in the world of Scotch whiskey. It's a combination of Dewar's White Label blended Scotch plus Highland Honey.
The drink gives you flavors of citrus, malted barley, caramel, oak char, and honey, as well as a sweetness that immediately coats the tongue. Added natural flavors contribute a bit of a candy taste as well. If you want to try how honey and scotch work together, this is the drink to start with.
Jim Beam Distillery, 568 Happy Hollow Rd, Clermont, KY 40110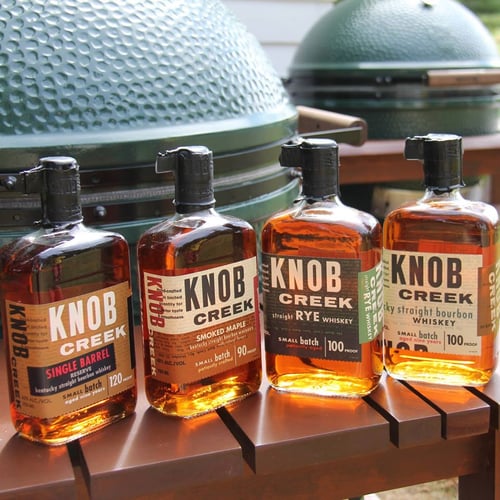 Blended with natural smoked maple to produce a smoky sweetness (Photo from Knob Creek's Facebook page)
Alt Text - Knob Creek®_Smoked_Maple_Bourbon_Flavored_Whiskey_Kentucky
Knob Creek® Smoked Maple Bourbon gives you a nose of maple, charred molasses, and brown sugar with hints of honey and spice along the way. The taste is creamy and viscous with strong maple flavors and a bit of smoke and oak. The whiskey's finish is sharp and short, leaving you with a warm feeling and a soothing honey sweetness lingering on your lips. Enjoy this drink on the rocks or neat to fully indulge in the intense and rich maple tastes.
Attend our upcoming whiskey event and get a discount on regular ticket prices! Use code DWF! Click below!

Georgetown Trading Co., Georgetown, Washington, D.C.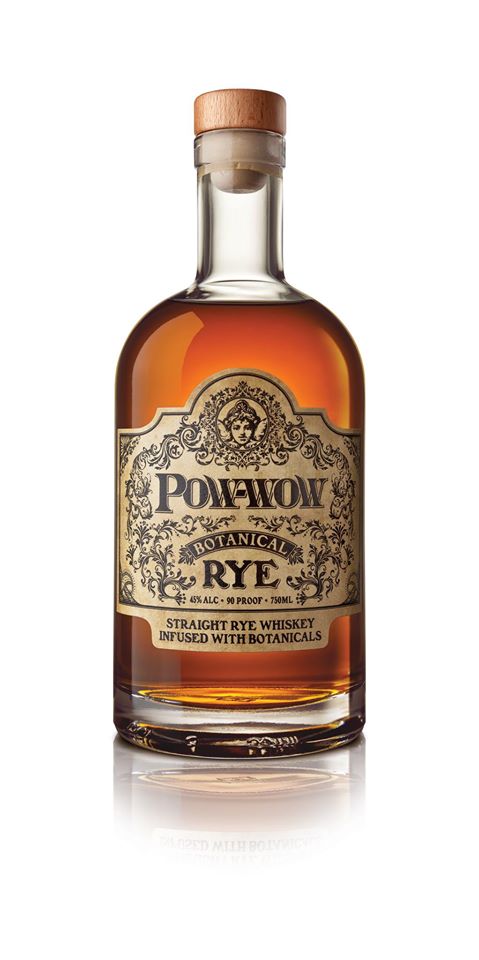 A botanical flavored whiskey offering the best of each of its spices
(Photo from Pow-wow Botanical Rye's Facebook page)
Alt Text - Pow-wow_Botanical_Rye_Flavored_Whiskey_Washington
The Pow-wow Botanical Rye is a unique flavored whiskey from Georgetown Trading Co. The nose gives you a complex herbal combination with orange peel, clove, nutmeg, cinnamon, pepper, and anise. You can also smell rye spice in the background.
The palate is lead by clove and anise, with hints of cinnamon, tobacco, pepper, leather, and nutmeg. The drink is more herbal in taste and is nicely balanced by its combination of ingredients. The finish slowly fades with clove, anise, juniper, cinnamon, and orange peel flavors.

About Social Scene
Social Scene creates a social "scene": an environment to connect people, build relationships and create memories through online campaigns and on-premise social events. Our focus is on providing exposure to our partnering brands, venues, and clients to connect with a great social audience through experiential marketing.
Social Scene builds brand awareness for partnering venues and brands, connecting them with a targeted audience to build relationships and create memories. Visit BeSocialScene.com for the most up to date events and to partner on an upcoming experience.
Want to build a live or online experience around your company's brand or venue? Email connect@besocialscene.com or send a message directly at BeSocialScene.com. Be Social. Be Seen.

References:
https://www.fatherly.com/gear/best-flavored-whiskey/
https://coolmaterial.com/feature/10-flavored-whiskies-that-dont-suck/
http://whiskyadvocate.com/flavored-whiskies-worth-trying/
https://www.thespiritsbusiness.com/2014/04/top-10-flavoured-whisky-launches/
https://www.liquor.com/slideshows/top-10-new-flavored-whiskies/
Grechelle Magbanua
Professional Content Writer
Social Scene