If there's one interesting thing to know about rye whiskeys, it's that they're called "that bastard whiskey." Why? Because they exhibit utter boldness! Rye whiskeys don't play around--they're on top when it comes to grains.
Rye whiskey is big and spicy, especially when well-made. It has a satisfying burn that seeps in when you take a swig, with a taste that keeps you coming back for more. Rye whiskey has an exquisite punch with a gentle prick on the tongue, reminding you that it always means business.
Do you think there aren't enough rye whiskeys on the market? Does this liquor deserve to sweep the masses off their feet (or off their bar stools)? Do more people need to learn about rye whiskey? Don't worry -- plenty of producers are working to keep the rye spirit alive!
Attend our upcoming whiskey event and get a discount on regular ticket prices! Use code DWF! Click below!

Check out Social Scene's list of the top ten most delectable rye whiskeys below. If you're on the hunt for the best rye whiskeys right now, then you definitely want to take a look at this.
Jim Beam Distillery, 568 Happy Hollow Rd, Clermont, KY 40110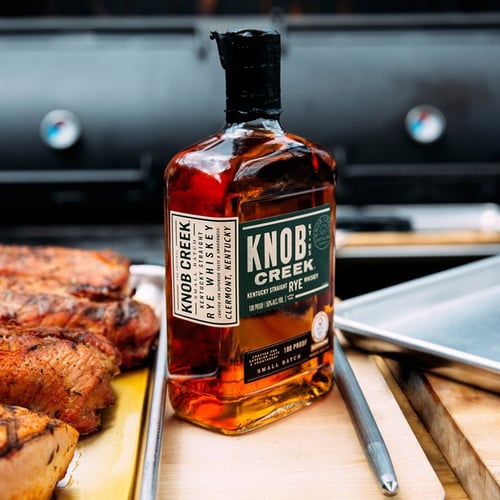 Rye that's readily available when you're itching for a good quick drink (Photo from Knob Creek's Facebook page)
Alt Text - Knob_Creek®_Kentucky_Straight_Rye_Whiskey_Kentucky
Kentucky Straight Rye Whiskey is proofed at 100 and is one of the highest quality rye whiskeys in the world. You can never go wrong with liquors from Knob Creek -- they're known for producing impressive and award-winning spirits.
This whiskey has a character of its own while sporting the classic nuttiness of the Jim Beam brand. It's also the only standard and ongoing rye product that Jim Beam produces in its small-batch collection.
It starts with a nose of green apple, freshly cracked rye grain, and charred oak. The palate has light amounts of rye grain with citrus rinds, white pepper, pine effervescence, vanilla, and oak. Lastly, the finish is of light rye, spice, oak, and sweet vanilla with a tannic oak that lingers afterward.
Jim Beam Distillery, 568 Happy Hollow Rd, Clermont, KY 40110
A tribute to Abraham Overholt and his principles (Photo from Old-Overholt Whiskey's Facebook page)
Alt Text -The_Old_Whiskeys_Jim_Beam_Old_Overholt_Straight_Rye_Whiskey_Kentucky
The Old Overholt Straight Rye Whiskey is a brand from Jim Beam that began way back in 1987. This rye is named for the legacy of Abraham Overholt, the father if American Distilling. It's also one of the oldest brands of The OldsTM, which means you're indulging in a true relic drink!
Its mash bill is at least 51% rye and has been aged in new charred-oak barrels. You can instantly taste the distinct flavor that the rye offers. It has a very pleasant aroma with hints of char smoke, dark grain, and even cherry vanilla cola. Expect a pleasantly long finish.
Heaven Hill Bernheim Distillery, 1064 Loretto Rd, Bardstown, KY 40004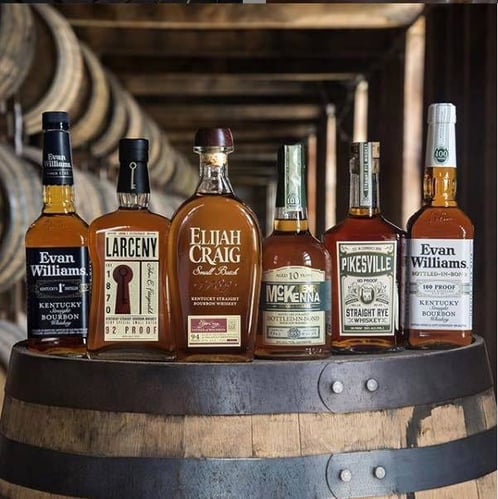 "The second finest whiskey in the world," per Jim Murray in the Whisky Bible (Photo from Heaven Hill Distillery's Facebook page)
Alt Text -Pikesville_110_Proof_Straight_Rye_Whiskey_Kentucky
The 110 Proof Straight Rye Whiskey from Pikesville is served nearly at its full cask strength. It's a very powerful drink with an authentic Pikesville flavor. Whiskey lovers from all over the globe can't get enough of it.
For the nose, you're greeted with charred oak, dried cocoa, vanilla, and spice. The flavor starts out with savory, rich, and dry tastes along with orange-blossom, anise, fresh clove, and autumn fruit flavors. The finish is fairly long and brings granola notes.
Templeton Rye Spirits, LLC, 209 E 3rd St, Templeton, IA 51463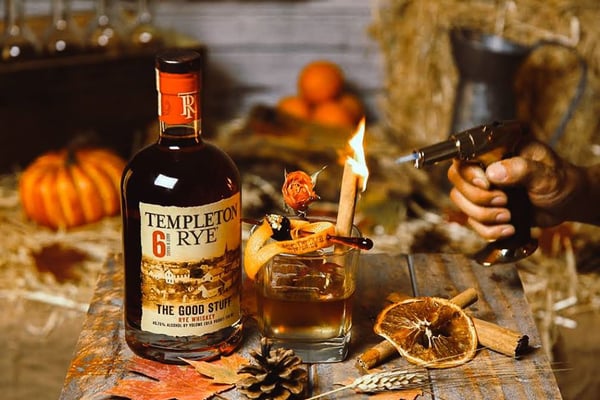 The outlaws' favorite drink (Photo from Templeton Rye's Facebook page)
Alt Text - Templeton_6_Year_Old_Rye_Whiskey_Iowa
Templeton 6 Year Old Rye Whiskey of Templeton Rye Spirits is made using spring and winter rye grains. They undergo double distillation before they are aged in American white oak barrels.
Expect a nose of butterscotch coupled with floral sweetness and rye spice aromas. The palate consists of sweet and fruitlike flavors with hints of apple mint and cinnamon plus toasty oak. The finish leads to sweet cinnamon flavors.
Sign up for future whiskey events and get access to our event discounts! Click below.

5. Willett Family Estate Bottled 4-year Rye -
Willett Distillery
Willett Distillery, 1869 Loretto Rd, Bardstown, KY 40004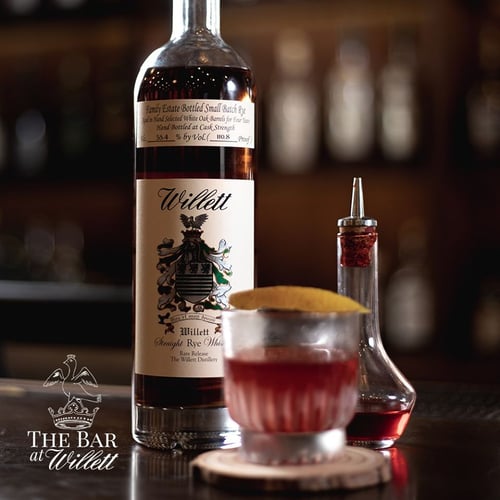 An amazing drinking buddy you don't want to miss (Photo from Willett Distillery's Facebook page)
Alt Text - Willett_Family_Estate_Bottled_4_Year_Rye_Whiskey_Kentucky
The Willett Family Estate Bottled 4-year Rye is one of the best and most well-balanced rye whiskeys on the market. Not only does it give you the kick that you need, but it's also very affordable. This is an ideal whiskey for beginners as well as experienced whiskey drinkers.
It starts off with a nose of brandied cherry with hints of tart. The palate has a robust rye flavor with dark cherry hints. You can also taste spices and burnt vanilla, adding to the depth of its flavors. It has a long finish and you can definitely taste the dominance of the spices with a later cherry punch.
Lux Row Distillers, 1 Lux Row, 3050 E John Rowan Blvd, Bardstown, KY 40004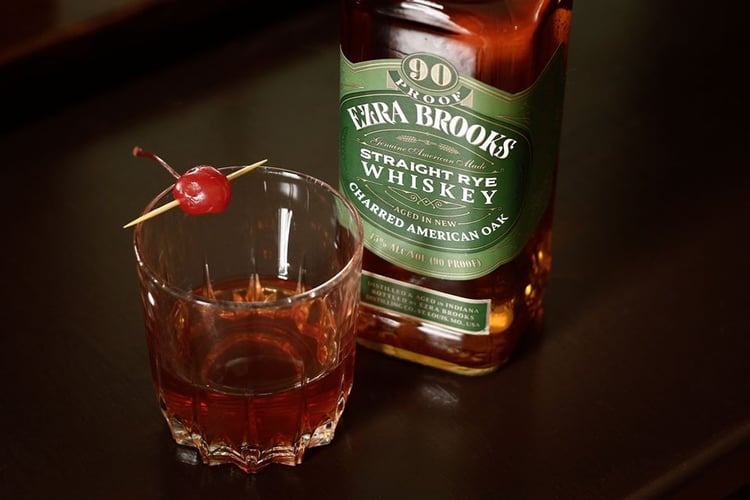 100% genuine rye whiskey that won't let you down (Photo from Ezra Brooks Bourbon's Facebook page)
Alt Text - Lux_Row_Distillers_Bourbon_Kentucky
The Ezra Brooks Straight Rye sits at 51% rye, 45% corn, and 4% malt. The spirit charcoal is mellowed before it starts to age in new American charred-oak barrels. With the help of this mellowing method, the caramel, vanilla, and oak flavors come to life.
This beverage welcomes you with hints of vanilla, leather, chocolate, and spicy grains, balanced by oaky and sweet tones. Bottled at 90 proof, you can be sure that it's a true straight shooter.
Heaven Hill Bernheim Distillery, 1064 Loretto Rd, Bardstown, KY 40004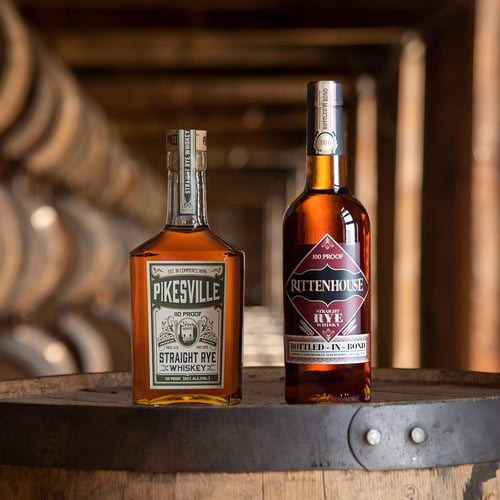 The go-to drink for bartenders (Photo from Heaven Hill Distillery's Facebook page)
Alt Text - Rittenhouse_Straight_Rye_Whiskey_Kentucky
Rittenhouse Rye has a long past and important heritage from Rittenhouse Square in Philadelphia. Nowadays it has a very distinct flavor with the spiciness that's associated with the brand. Any whiskey lover will surely be charmed with this drink.
The rye gives you a nose of toffee, dried fruits, and sweet peppers. The palate is rich and clean, with hints of cinnamon, cocoa, nutmeg, citrus, and vanilla. Expect a maple-like spicy finish.
George A. Dickel & Co., 1950 Cascade Hollow Rd, Tullahoma, TN 37388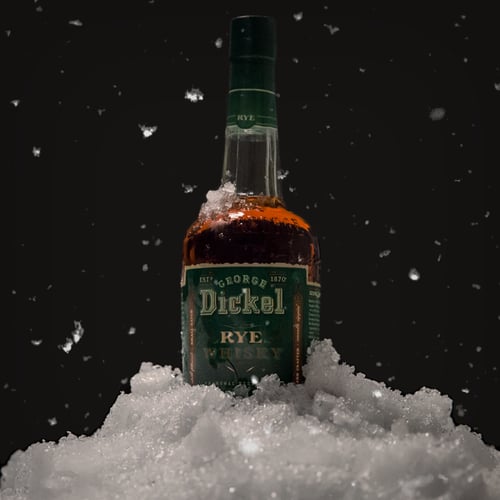 A whiskey with its own spicy rye characteristics (Photo from George Dickel Tennessee Whisky's Facebook page)
Alt Text - George_Dickel_Rye_Whisky_Tennessee
George Dickel Rye Whisky uses the Lincoln County Process to stand out from the rest. The charcoal filtering that makes their Tennessee whiskey special results in smoother textures while retaining the rye's original spiciness.
This whiskey is made from 95% rye and 5% malted barley and proofed at 90 with 45% ABV. If you love whiskey in cocktails, this is a great choice to mix.
Wild Turkey® Distilling, 1417 Versailles Rd, Lawrenceburg, KY 40342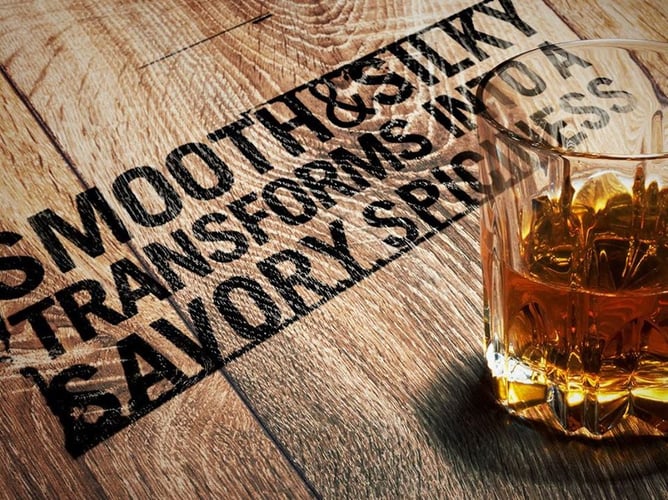 A product of artful crafting and nearly a hundred years of master experience (Photo from Wild Turkey's Facebook page)
Alt Text - Russell's_Reserve_Kentucky_Straight_Rye_Whiskey_6_Year_Old
The 6-year-old Russell's Reserve Kentucky Straight Rye Whiskey gets its name from Jimmie and Eddie Russell, the master distillers of Wild Turkey. The whiskey's #4 char barrels have been carefully hand-selected by the Russells themselves.
This rye begins sweet and offers the classic rye spice with a rich and full flavor. You can feel its sweetness and smoothness with every sip. It offers hints of vanilla, dried fruit, and cinnamon baking spice, with a medium-length finish, exhibiting sweetness and peppery dried fruit notes.
Attend our upcoming whiskey event and get a discount on regular ticket prices! Use code DWF! Click below!

Mountain Laurel Spirits, LLC, 925 Canal Street, Building #4, Door 16, Bristol, PA 19007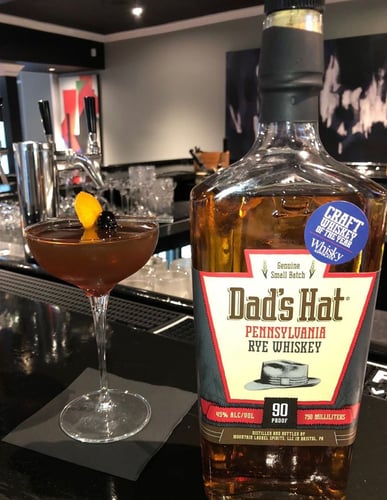 A pure expression of Pennsylvania rye whiskey (Photo from Dad's Hat Rye's Facebook page)
Alt Text - Mountain_Laurel_Spirits_Dad's_Hat_Pennsylvania_Rye_Whiskey
The Dad's Hat Pennsylvania Rye is a Monongahela-style rye. Its mash bill is 80% rye with 15% malted barley and 5% malted rye. It's aged in newly charred quarter casks for 6 months.
You can find floral and spicy aromas in this flavorful and balanced rye whiskey. It also has an up-front and back-end kind of spice that you'll truly enjoy. You'll taste cinnamon with notes of black cherry, dried fruit, oak, vanilla, and tobacco.
About Social Scene
Social Scene creates a social "scene": an environment to connect people, build relationships and create memories through online campaigns and on-premise social events. Our focus is on providing exposure to our partnering brands, venues, and clients to connect with a great social audience through experiential marketing.
Social Scene builds brand awareness for partnering venues and brands, connecting them with a targeted audience to build relationships and create memories. Visit BeSocialScene.com for the most up to date events and to partner on an upcoming experience.
Want to build a live or online experience around your company's brand or venue? Email connect@besocialscene.com or send a message directly at BeSocialScene.com. Be Social. Be Seen.
References:
https://www.esquire.com/food-drink/drinks/a28537482/best-rye-whiskey-brands/
https://flaviar.com/world-whisky/american-whiskey/rye-whiskey
https://www.ravereviews.org/dining/best-rye-whiskey/
https://www.themanual.com/food-and-drink/best-rye-whiskey-under-50/
https://www.forbes.com/sites/joemicallef/2019/11/09/ten-exceptional-rye-whiskey-values-that-you-have-probably-never-heard-of/