Are you too nervous to pour yourself a glass of scotch? For non-scotch drinkers, it can be hard to decide whether to drink it neat or go for a cocktail instead. For scotch lovers, it's all about the world of single malts, blends, and so much more!
Not sure what to get at the bar? Don't hesitate to ask the bartender for recommendations. If there's ever a perfect time for you to start learning more about scotch, it's now!
It's easy to love this whiskey variety as long as you open your heart (and your palate) to it. A glass of scotch is a companion that exudes class, style, and sophistication. Want to feel like a nobleman while you sit at the bar? Order a scotch! Feel like enjoying a smoke or two by the fireplace? Take a glass of scotch with you!
Attend our upcoming whiskey event and get a discount on regular ticket prices! Use code DWF! Click below!

Scotch is full of its own unique characteristics. It's a wonderful drink to discover as you're bombarded with flavors including sweet vanilla and delicious caramel.
Want to know more about what scotch whisky has to offer? Read on -- Social Scene presents the top 10 scotch brands that just might tickle your fancy.
1. Oban 14-Year-Old - Oban Distillery
Stafford St, Oban, PA34 5NH, United Kingdom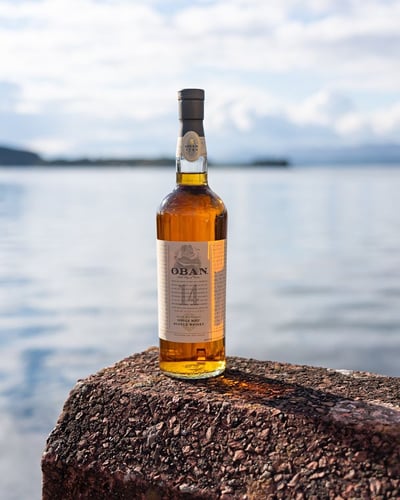 A scotch worthy of being called "peated elegance" (Photo from Oban's Facebook page)
Alt Text - Oban_14_Year_Old_United_Kingdom
Oban 14-Year-Old is a full-bodied Highland malt. Every sip tells a story of its seaside paradise. You can feel the fresh sea breeze and salty wind as you enjoy the whisky. This is an elegant drink that goes down very smoothly.
The aroma is full of lemons, fresh oranges, and pears. You can also smell hints of peat and salt. The flavor is of smoked malt dryness, spice, and dried fig. Expect a smooth and long finish with an oaky sweet and salty taste.
Auchentoshan Distillery, Great Western Rd, Clydebank, G81 4SJ, United Kingdom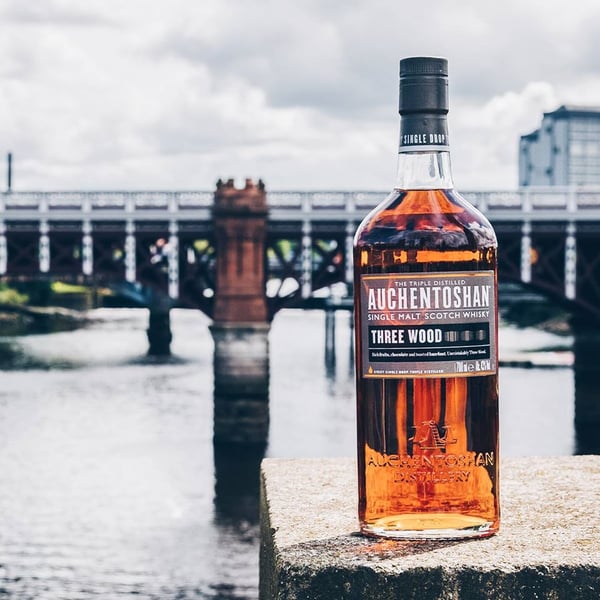 A single malt scotch whisky aged in three different cask types
(Photo from 's Facebook page)
Alt Text - Auchentoshan_Three_Wood_Malt_Scotch_Whisky_United Kingdom
Auchentoshan Three Wood Single Malt Scotch Whisky matures in bourbon barrels, Spanish Oloroso Sherry casks, and Pedro Ximenez Sherry casks. This process helps give unique flavors to the scotch. It's a wonderful evening drink and works well at dinner parties.
Enjoy the aroma of orange plum, brown sugar, and blackcurrant. You can also smell notes of raisin reminiscent of Three Wood itself. The palate is rich with syrup and fruit, and you can taste hints of lemon and cinnamon as well as sweet butterscotch. The finish is fruity and fresh. Expect long, smooth, and oaky sweetness to linger afterward.
The Johnnie Walker Bond, Strand St, Kilmarnock KA1 1JB, United Kingdom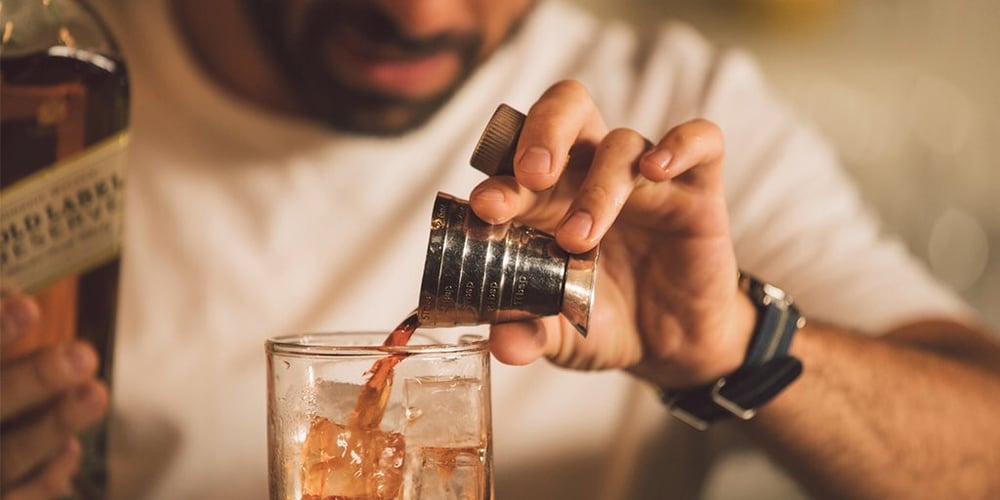 A tribute to the Speyside and Highland whisky partnership
(Photo from @JohnnieWalkerUS Twitter page)
Alt Text - Johnnie_Walker_Gold_Label_Reserve_Scotch_United_Kingdom
Johnnie Walker Gold Label Reserve is a well-celebrated drink by scotch lovers. It is produced through the efforts of the Speyside and Highland regions.
The scotch is filled with dark fruit and vanilla notes to enjoy. It opens with an enticing aroma of sweet honey with subtle woody hints. The flavor presents a distinct creamy vanilla taste with tropical fruit and vibrant layers. Expect a long and lingering finish as the flavors blend together perfectly.
Ballantine Scotch Whisky Distillery, Dumbarton, Scotland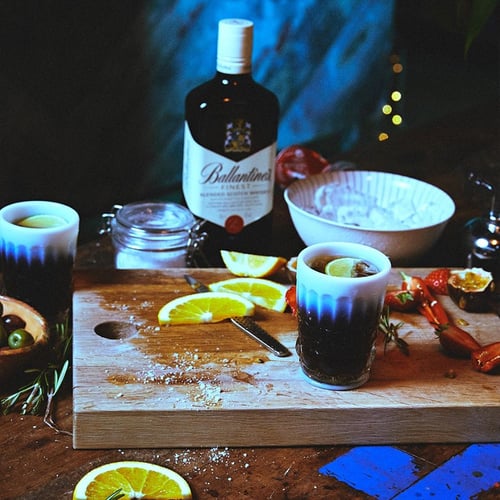 A whisky that has stayed true to its 1910 original recipe
(Photo from Ballantine's Facebook page)
Alt Text - Ballantine's_Finest_Blended_Scotch_Whisky_Scotland
Ballantine's Finest Blended Scotch Whisky was first produced in 1910. The unique square-shaped bottle originated during Prohibition: its shape allowed Americans to easily hide the bottles inside their briefcases.
It's a blend of single malt, matured whiskies, and grain, lending the scotch its vanilla hints. You are greeted with an elegant, soft, and heather-honey fragrance plus hints of spice. The palate combines vanilla, red apple, and milk chocolate. The finish is floral and fresh, balancing the flavors.
Lagavulin, Isle of Islay, PA42 7DZ, United Kingdom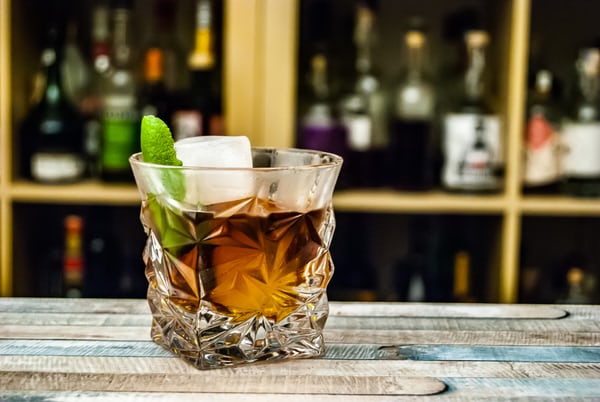 A real crowd-pleaser!
(Photo from Johann Trasch via unsplash.com)
Alt Text - Lagavulin_16_Year_Old_Islay_Single_Malt_Scotch_Whisky_United_Kingdom
Lagavulin 16-Year-Old Islay Single Malt Scotch Whisky combines campfire smoke and peat flavors for an aggressive, savory, and mouth-watering drink. If you're looking for a go-to bottle, this should be on your list!
This whisky is aged in oak casks for 16 years, giving it a heavy peat smoke flavor. Its classic Southern Islay taste means everyone loves it as soon as they take a sip, while the hint of dryness makes the drink even more interesting.
Sign up for future whiskey events and get access to our event discounts! Click below.
Highland Park Whisky Distillery, Holm Rd, Kirkwall, KW15 1SU, United Kingdom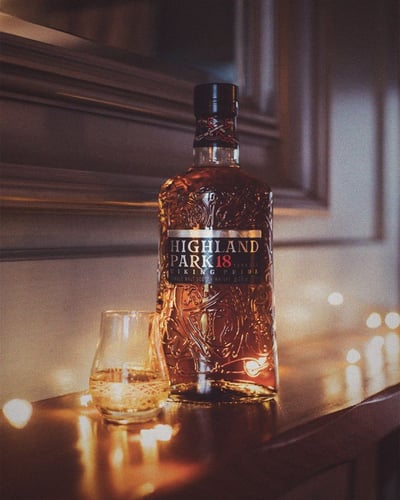 A whisky offering complexity, refinement, and perfect harmony of flavors
(Photo from Highland Park Whisky's Facebook page)
Alt Text - Highland_Park_18_Year_Old_Viking_Pride_Scotch_United_Kingdom
The Highland Park 18-Year-Old Viking Pride is a brightly peated whisky aged for 18 years in sherry-seasoned European oak casks amidst the island's mild climate. Expect to taste honey sweetness coupled with chocolate and cherries.
This whisky is a product of true Viking pride. There are no rough edges with this liquor -- everything goes together wonderfully. The color of the drink itself is natural and cask-driven, creating its clear, bright, and burnished gold appearance.
Aberlour, Strathspey, Scotland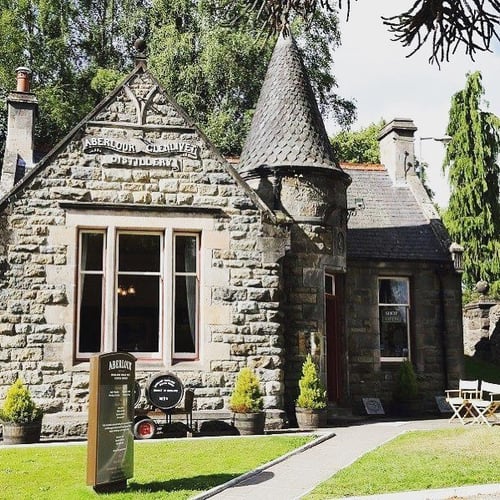 A truly fruity and deep scotch whisky (Photo from @AberlourVC Twitter page)
Alt Text - Aberlour_Highland_16_Year_Old_Single_Malt_Scotch_Whisky_Scotland
Aberlour Highland 16-Year-Old Single Malt Scotch Whisky uses double cask maturation with both sherry and bourbon casks. The varieties are then blended and bottled, as the sherry increases its influence over time.
With 16 years of maturation, the flavors are truly complex and deep. Warm and fruity hints are highlighted by the spicy sweetness that comes with every sip.
The Balvenie Distillery, Balvenie Maltings, Dufftown, Keith, AB55 4BB, United Kingdom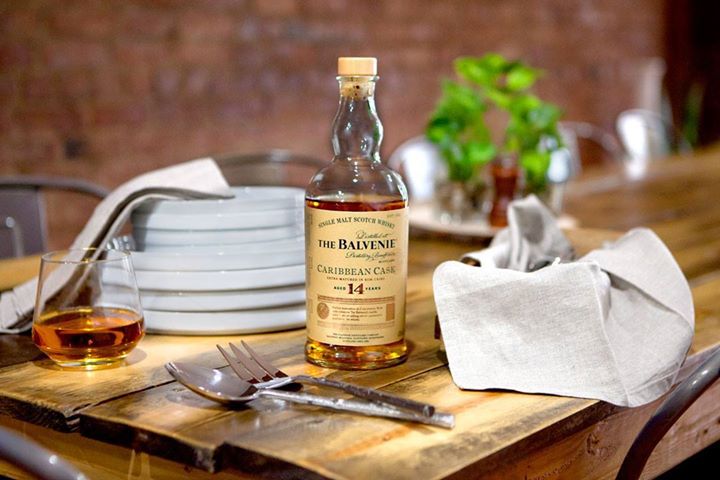 Traditionally smooth, with the Balvenie honey character (Photo from The Balvenie' Facebook page)
Alt Text - The_Balvenie_14_Years_Old_Single_Malt_Scotch_Whisky_United_Kingdom
The Balvenie 14-Year-Old Single Malt Scotch Whisky uses a traditional oak whisky cask before 14 years of aging in Caribbean Cask rum barrels. This is where it picks up its fruit and molasses notes.
The nose of this whisky is sweet and rich with a creamy toffee aroma and fresh fruit scents. The palate is well rounded, including sweet oak and vanilla. As you continue sipping, you gradually discover fruity flavors before a soft, lingering finish.
Benromach Whisky Distillery, Inverurie Rd, Forres, IV36 3EB, United Kingdom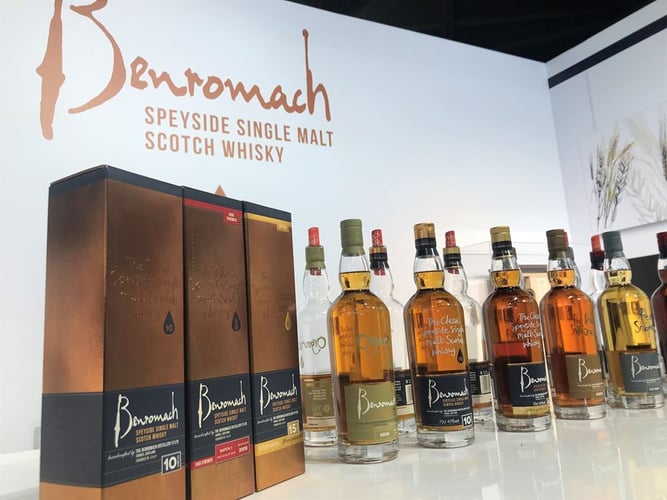 A 43% organic whisky dedicated to being the world's finest (Photo from Benromach's Facebook page)
Alt Text - Benromach_Organic_Speyside_Single_Malt_Scotch_United_Kingdom
The Benromach Organic Speyside Single Malt from Speyside is considered to be a hidden gem of scotch. This clean, light whisky is matured in virgin oak casks, leading to clear banana notes.
Aromas of malt and sweetness are followed by toffee, vanilla, and banana hints. The palate is a playground of carnival tastes with tropical fruit flavors and chili spice. This is then balanced by the creaminess and dark chocolate hints. Benromach's whisky is organic from start to finish!
Attend our upcoming whiskey event and get a discount on regular ticket prices! Use code DWF! Click below!

Ltd., King St, Huntly, AB54 8HP, United Kingdom

A rare and exceptional whisky with luxury packaging
(Photo from Duncan Taylor Scotch Whisky Ltd.'s Facebook page)
Alt Text - Duncan_Taylor_Strathclyde_Premium_Octave_1990_Scotch_United_Kingdom
The Duncan Taylor Strathclyde Premium Octave 1990 28-Year-Old is part of the Octave Premium Range from Duncan Taylor. It's a premium whisky aged in sherry casks to achieve a more intense flavor.
The nose suggests the pleasant aroma of an old-fashioned sweet shop, with honey, toffee apples, and chocolate hints alongside cigar box and cedarwood scents. The palate is gentle and soft, with occasional flavors of sherry and spiced gingerbread followed by mint and menthol freshness. The finish is warm and spicy with sherry fruits.


About Social Scene
Social Scene creates a social "scene": an environment to connect people, build relationships and create memories through online campaigns and on-premise social events. Our focus is on providing exposure to our partnering brands, venues, and clients to connect with a great social audience through experiential marketing.
Social Scene builds brand awareness for partnering venues and brands, connecting them with a targeted audience to build relationships and create memories. Visit BeSocialScene.com for the most up to date events and to partner on an upcoming experience.
Want to build a live or online experience around your company's brand or venue? Email connect@besocialscene.com or send a message directly at BeSocialScene.com. Be Social. Be Seen.


References:
https://flaviar.com/scotch/best-under-100
https://www.townandcountrymag.com/leisure/drinks/g26065217/scotch-whiskey-brands/
https://gearpatrol.com/2019/08/23/best-scotch-whisky/
https://www.esquire.com/food-drink/drinks/a28248287/best-single-malt-scotch-whisky-brands/
https://www.independent.co.uk/extras/indybest/food-drink/spirits/best-single-malt-scotch-whisky-reviews-brands-under-100-prices-a6781316.html
Grechelle Magbanua
Professional Content Writer
Social Scene