t's undeniable that Americans love drinking! It's a trait passed down from European settlers who were hard drinkers themselves. But that doesn't mean that alcohol didn't go through some tough times in the USA.
Prohibition was a historical movement in the United States. It didn't happen just because a few people didn't like drinking alcohol -- it was a result of a combination of factors that directly affected the alcohol industry and made a huge impact on the production of alcohol. But it didn't dampen the love of Americans for their good ol' whiskey! Today, the alcohol market is thriving. Alcohol consumption is on the rise and more whiskey products are appearing in the market.
Nowadays distilleries not only serve the classics but also push themselves to develop plenty of craft and modern alcoholic drinks. This proves what happened at the end of the Prohibition era: Americans simply intensified their love of the freedom to drink alcohol.
Attend our upcoming whiskey event and get a discount on regular ticket prices! Use code DWF! Click below!

So what do you think is the most sought-after drink? Social Scene has compiled the top ten whiskies that are a hot commodity in the USA right now -- read on below.
Jack Daniel's Distillery, 280 Lynchburg Hwy, Lynchburg, TN 37352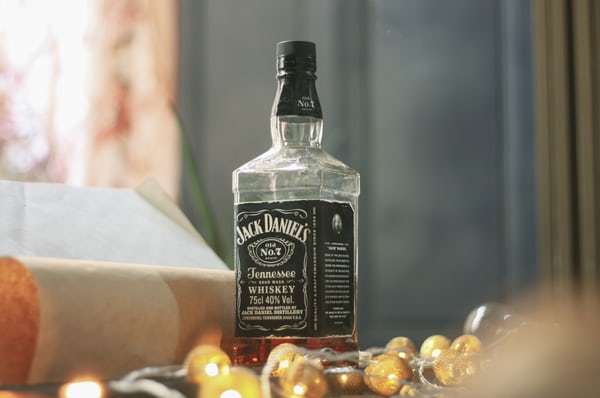 Jack Daniel's Tennessee Whiskey is definitely here to stay! (Photo from Jaikishan Patel via unsplash.com)
Alt Text - Jack_Daniel's_Tennessee_Whiskey_Lynchburg
Jack Daniel's Tennessee Whiskey is not only one of the most popular whiskeys in the USA, but also one of the best-selling American spirits in the world. It has a brand value of $6.347 million as of 2019, and the distillery itself has become quite an attraction for tourists with around a quarter-million visitors annually.
For over 150 years, Jack Daniels has made great whiskey and great history. When the world was introduced to the Old No. 7, the signature charcoal-mellowed Tennessee Whiskey, nobody could get enough of it.
Fun fact: The Tennessee whiskey goes through a charcoal mellowing process during its moonshine phase. For 10 to 12 days, the shine drips through the homemade sugar maple charcoal. After this process is complete, they move it to the barrel to age like bourbon.
Sazerac Company, 3850 N Causeway Blvd., Suite 1695, Metairie, LA 70002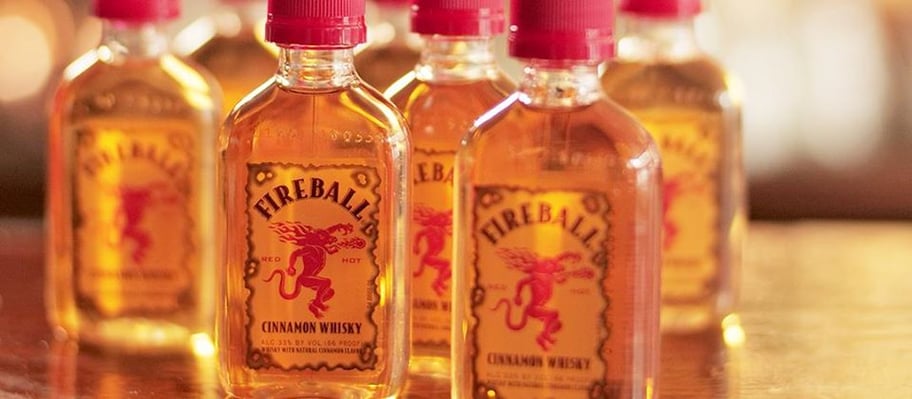 A whiskey that needs no introduction! (Photo from Fireball's Facebook page)
Alt Text - Fireball_Cinnamon_Whisky_Whiskey_Metairie
Why is the Fireball Cinnamon Whisky so unforgettable? Those who haven't tried it are in for a heated surprise: drinking fireball is akin to standing face-to-face with a live fire-breathing dragon that has just consumed its own share of whiskey barrels filled with spicy cinnamon.
Despite its initial lukewarm reception, Fireball gained the affection of America in the late 2000s. Thanks to its brand makeover, it caught the attention of liquor lovers throughout the country.
This whiskey has grown from sales of $1.9 million in 2011 to a whopping $863.5 million in 2014. It's known as a specialty distilled spirit that maintains its place on lists of the top whiskeys in America.
FEW Spirits, 918 Chicago Ave, Evanston, IL 60202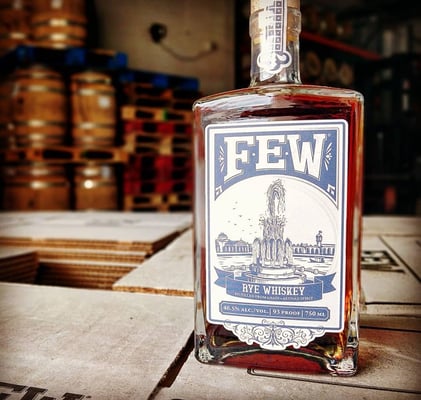 A hearty whiskey from a skilled team crafting the finest spiritsh(Photo from FEW Spirits' Facebook page)
Alt Text - Rye_Whiskey_FEW_Spirits_Distillery_Evanston
The Rye Whiskey from FEW Spirits is another popular whiskey in the US. It's aged in air-dried oak barrels and made from a combination of rye, corn, malt, and malted barley mash.
The drink is fondly called the Renaissance of Rye. It's young, fierce, and smooth in its corners, with all the content and sweetness of corn and a spicy character.
137 S Main St., Breckenridge, CO 80424
The Breckenridge Bourbon Whiskey is a drink with a pursuing flavor (Photo from Breckenridge Distillery's Facebook page)
Alt Text - Bourbon_Whiskey_Breckenridge_Distillery
The Bourbon Whiskey from Breckenridge Distillery is next on the list. This drink, one of their signature products and bestsellers, is a mashed blend that's distilled in bourbon barrels in-house. After distillation, it's blended with high-rye straight bourbons from Indiana, Kentucky, and Tennessee.
Expect aromas of under-ripe banana and brown sugar along with spicy notes of toasted sesame and white pepper. This whiskey has a light body and a warm texture with long sweet oak. The taste might remind you of toasted rye bread with a bit of honey.
Sign up for future whiskey events and get access to our event discounts! Click below.
Stranahan's, 200 South Kalamath St., Denver, CO 80223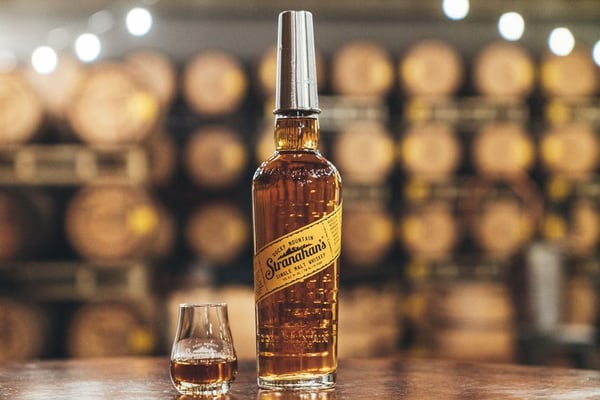 The top Rocky Mountain Single Malt in America (Photo from Stranahan's Colorado Whiskey's Facebook page)
Alt Text - Stranahan's_Single_Malt_Whiskey_Denver
Made from the heart of the Rocky Mountains, Stranahan's Single Malt Whiskey is one of the top single malt whiskeys in the US. It's handcrafted straight from barley and bottled in the distillery, not to mention non-chill filtered and usually built in small batches.
This iconic drink isn't just corn mash: it was actually the first legal whiskey to come out of Colorado made with local barley. The distillery uses new American oak barrels for the aging process, which helps give the whiskey its vanilla notes.
Expect a nose of butterscotch and rich leather hints, with flavors of cinnamon-butter, warm caramel, melted brown sugar, chocolate and spiced pear for the palate. You'll also find rich tobacco, cayenne, aged leather, and oak hints for the finish.
Maker's Mark® Distillery, 3350 Burks Spring Rd, Loretto, KY 40037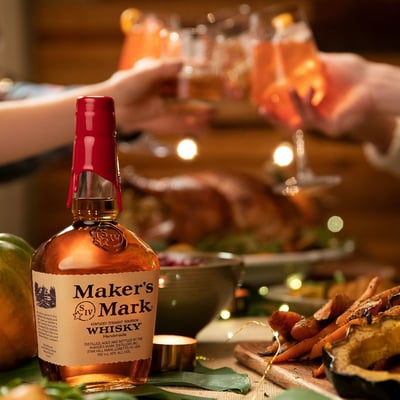 A unique and easy-to-drink full-flavored bourbon (Photo from Maker's Mark's Facebook page)
Alt Text - Maker's_Mark®_Kentucky_Straight_Bourbon_Whisky_Loretto
The Maker's Mark Kentucky Straight Bourbon Whisky came out of the idea of changing the way people think about bourbon. This is a whiskey that's made to be enjoyed, without any bitter or sharp taste.
A very consistent whiskey, each bottle is hand-dipped with the signature red wax right in the distillery. The aroma of the drink starts off with caramel and woody oak, then vanilla in the nose. You'll then encounter fruity essences, vanilla, and other sweet flavors balanced with caramel. Expect a smooth and subtle finish.
113 Great Buffalo Trace, Frankfort, KY 40601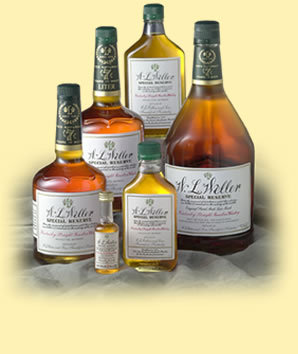 A rare find and a sure treat for bourbon lovers (Photo from W. L. Weller Bourbon's Facebook page)
Alt Text - Old_Weller_ Antique_Bourbon_Whiskey_Frankfort
The Old Weller Antique is a wheated bourbon from Buffalo Trace Distillery. Its full flavor and balanced palate won't disappoint whiskey fans. With the 107 proof to its name, it has a complex taste and a bold finish. This is one of the most popular products to come out of the Weller brand.
The high proof is complemented by its one-of-a-kind flavor characteristics. The taste starts off with a sweet and unusual flower flavor as well as vanilla. This balanced with sweet fruits, a strong vanilla undertone, and a sharp and spicy note with a finish of cinnamon.
Michter's Distillery, Louisville, KY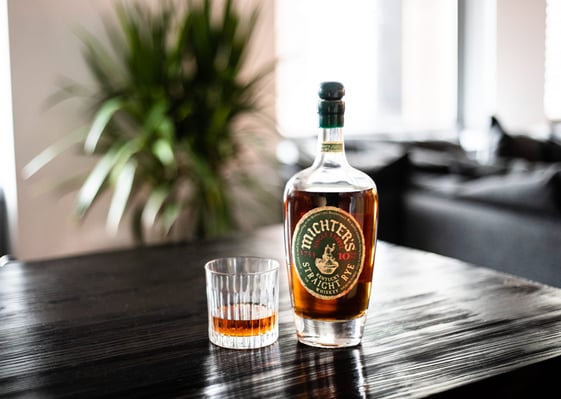 The product of the exceptional results of unmatched craftsmanship
(Photo from Michter's Distillery's Facebook page)
Alt Text - Michter's_10_Year_Kentucky_Straight Rye_Whiskey_Louisville
10 Year Kentucky Straight Rye from Michter's Distillery is one of their most limited production products. Why is this in-demand beverage still limited? The drink itself carries the legacy of the very first American whiskey variety: rye.
After an almost 3-year absence from the market, Michter's finally started re-releasing the 10-year straight rye in 2014. The 2019 release came out in July.
The Kentucky Straight Rye is aged in new, fire-charred American white oak barrels. The taste gives you deep notes of toffee and vanilla. You can also find hints of cinnamon and toasted almonds coupled with crushed pepper and orange citrus hints.
Legent Distilling Co., Clermont, KY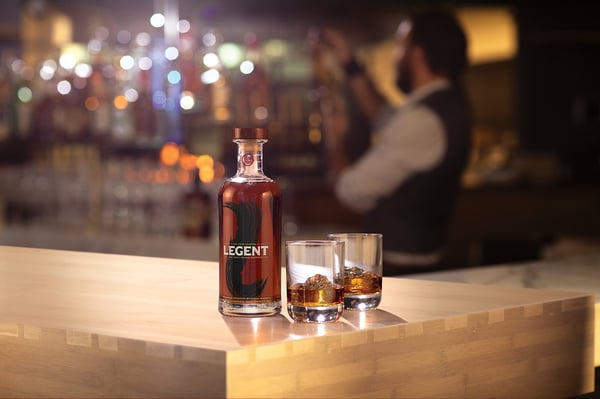 Witness the birth of a new bourbon style (Photo from @legentbourbon Twitter page)
Alt Text - Legent™_Straight_Kentucky_Bourbon_Whiskey_Clermont
Legent™ is a straight bourbon whiskey from Kentucky finished partially in sherry and wine casks. This drink upholds the core bourbon principles, but that doesn't mean it's not unique. It aims to push boundaries when it comes to how bourbons should be made.
This bourbon is a collaboration between the innovative whiskey-making styles of Fred Noe and Shinji Fukuyo. The bourbon is aged in newly charred white oak barrels for at least 4 years, providing the balance and layers you're looking for in a bourbon drink.
Expect a warm and oaky palate with a bit of a Japanese touch. The drink has complex layers and is very smooth and bright with a long finish.
Attend our upcoming whiskey event and get a discount on regular ticket prices! Use code DWF! Click below!

Bulleit Distilling Co., 3860 Fitzgerald Rd, Louisville, KY 40216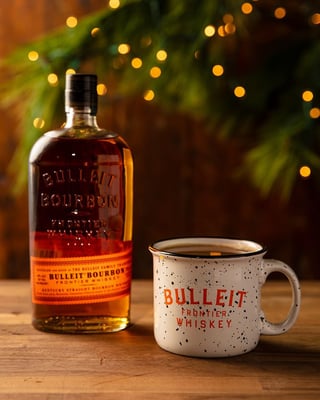 Taste the award-winning Bulleit Bourbon Barrel Strength Frontier Whiskey (Photo from Bulleit's Facebook page)
Alt Text - Bulleit_Bourbon_Barrel_Strength_Frontier_Whiskey_Louisville
Bulleit Distilling Co.'s Bulleit Bourbon Barrel Strength Frontier Whiskey took inspiration from the original whiskey made by Augustus Bulleit 150 years ago. The bourbon is a wonderful blend of rye, barley malt, corn and special strains of yeast distilled with pure Kentucky limestone-filtered water.
Expect nothing but the highest quality of ingredients for this bourbon. It has a high rye content and gives out a spicy and bold taste. The finish is smooth and very clean and the aroma dances around gentle spice with sweet oak. The palate is smooth as well while giving you tones of oak, maple, and nutmeg. The bourbon turns to finish dry and long with hints of satin and light toffee.


About Social Scene
Social Scene creates a social "scene": an environment to connect people, build relationships and create memories through online campaigns and on-premise social events. Our focus is on providing exposure to our partnering brands, venues, and clients to connect with a great social audience through experiential marketing.
Social Scene builds brand awareness for partnering venues and brands, connecting them with a targeted audience to build relationships and create memories. Visit BeSocialScene.com for the most up to date events and to partner on an upcoming experience.
Want to build a live or online experience around your company's brand or venue? Email connect@besocialscene.com or send a message directly at BeSocialScene.com. Be Social. Be Seen.


References:
https://vinepair.com/articles/20-most-popular-whiskey-brands-america-2018/
https://flaviar.com/world-whisky/american-whiskey
https://www.townandcountrymag.com/leisure/drinks/g26801081/best-whiskey/
https://www.fatherly.com/gear/best-whiskeys-in-america/
https://www.thespruceeats.com/fantastic-american-whiskies-for-the-whiskey-enthusiast-4154736


Grechelle Magbanua
Professional Content Writer
Social Scene